No matter how much our parents scold us but honestly we can't resist the urge to play games. It's actually the same scenario with everyone, including me(lol). So if you are also a gamer then io games are a must-try for you. You just need to open your browser and the io game you want to play and you can now enjoy intense, multiplayer, and best games. Io games are starting to popularize especially after it was shown in House of Cards's episode. But there are numerous io games present now so which one to play? Well, we have the answer here, we have enlisted some of the best io games you can play.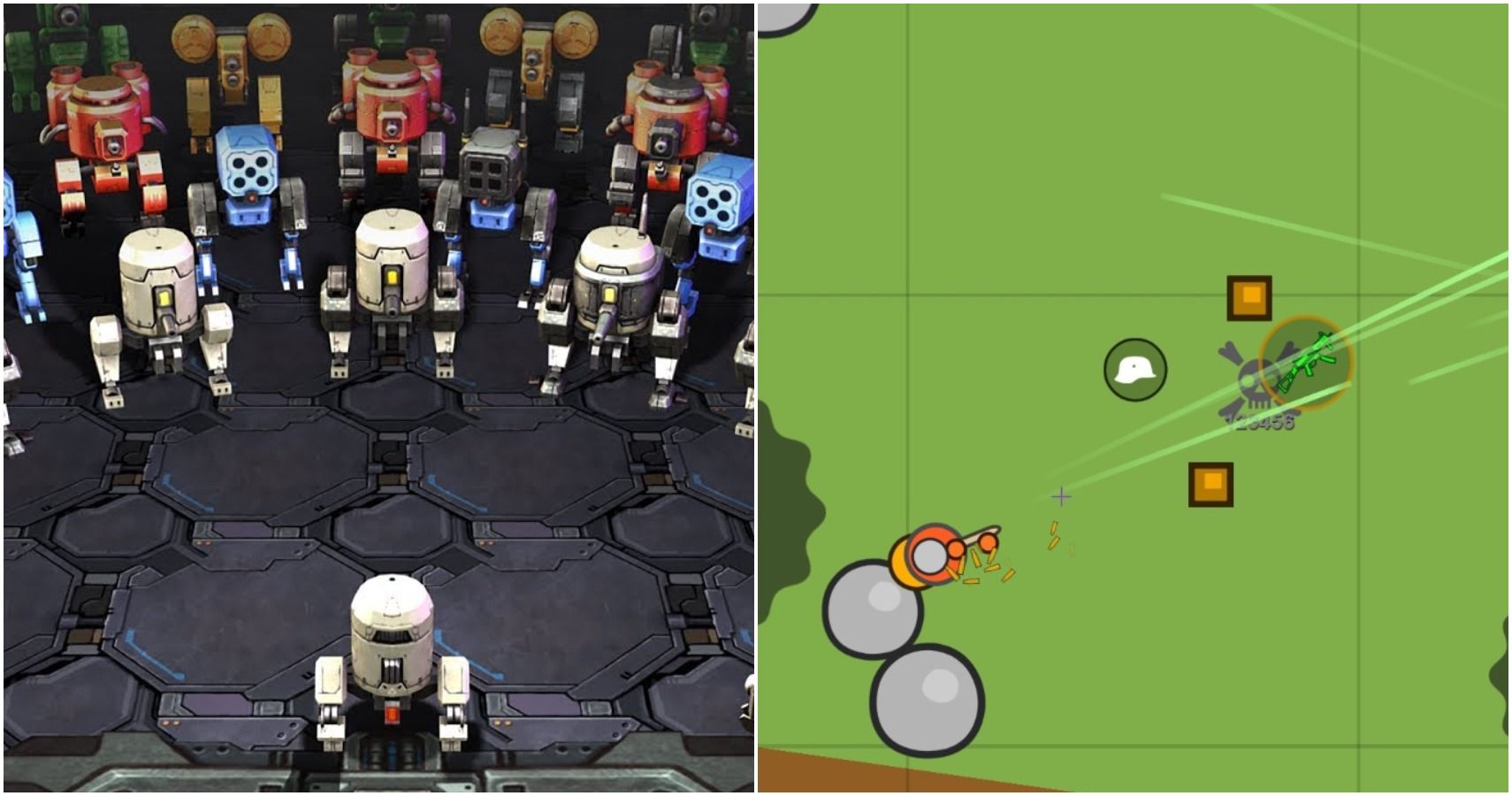 Best IO Games in 2021
So recently when I was looking for some games online I came across these exciting and really fun games and we should always share good things with others. So here I have for you some of the best io games. But before starting just for your general knowledge, the .io extension is the domain name extension of the British Indian Ocean Territory. Let's get started with our list.
Diep.io is among the oldest io games and is among the best ones. In this game you play as a tank, which means you control the tank using which you destroy various objects, blocks, and enemy tanks. These will get you points that further can be used to upgrade your tank and also to level up.
Up-gradation in your tank involves styling your tank with the various body, adding double barrels, machine guns, triple barrels, snipers, etc and you can also build bullet hell monstrosities, agile attackers, etc. It has several game modes from the 50 vs 50 option to team mode and many others. It is a very diverse gameplay and lets you customize it also. Hence topping the list.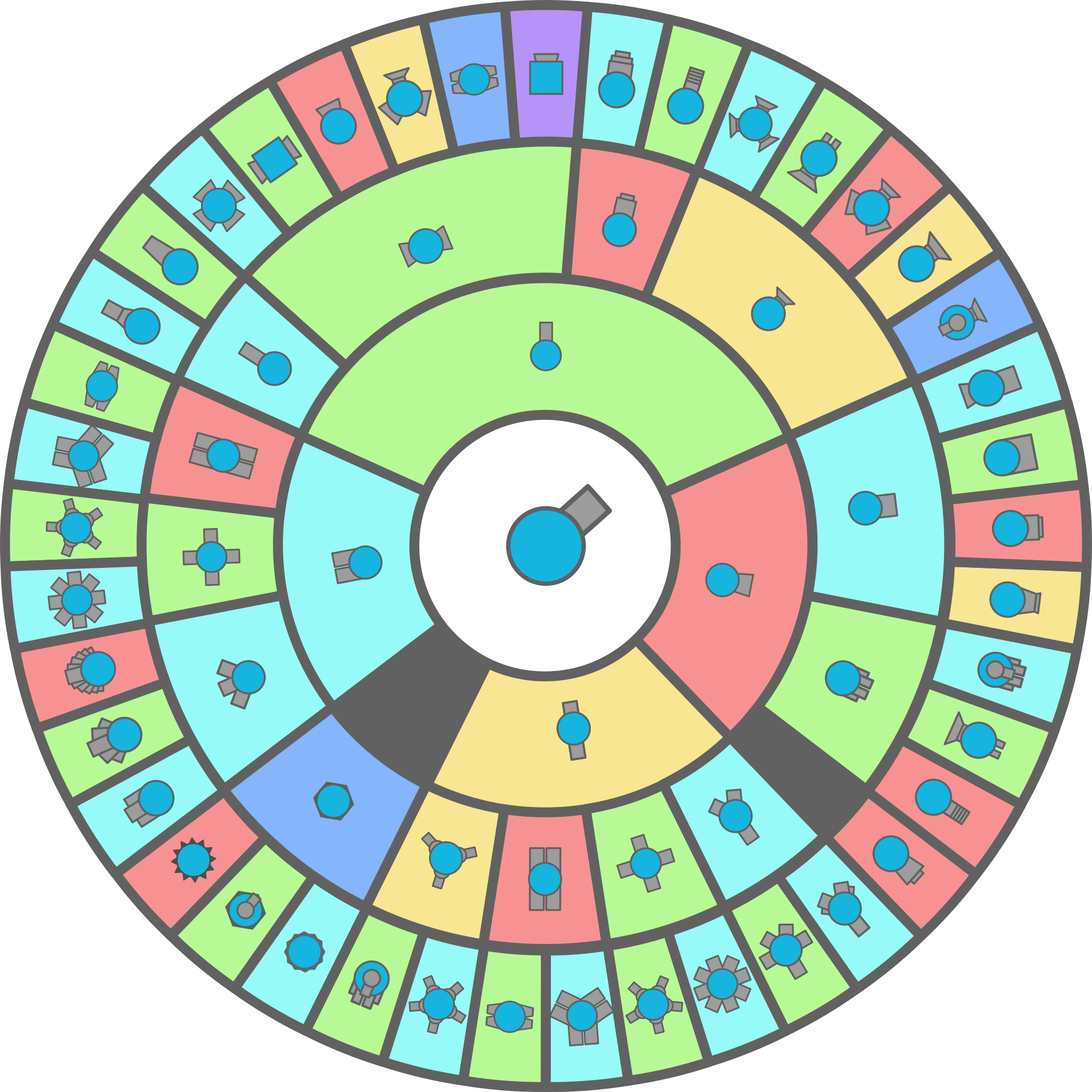 Agar.io can be called the "célèbre" of io games. It was the focal point from where the io games got popularized when it was shown in an episode of House of Cards. It is a game of eating or being eaten, so basically, your main aim is to "eat" a smaller circle of food to gain mass and size.
For starting level you either stick to eating non-player circles or new players and once you grow into a large one then the fun begins. It then becomes the game of deadly cat and mouse and you can eat other players or even divide yourself into halves as many times as you want. It is a really very addictive game and you won't even realize and you would've spent two hours.
Slither.io is inspired by the game of snakes which everyone played at some point in time. Similarly, in this game, the players need to munch food by slithering all over which will let you increase in size and also collect points.
You need to play this game very carefully and skillfully because you can get eliminated if your snake's head bumps with the body of another player's snake. This lead to players abruptly changing the directions of their snakes and catching their opponents off guard and boom! knock out the opponents.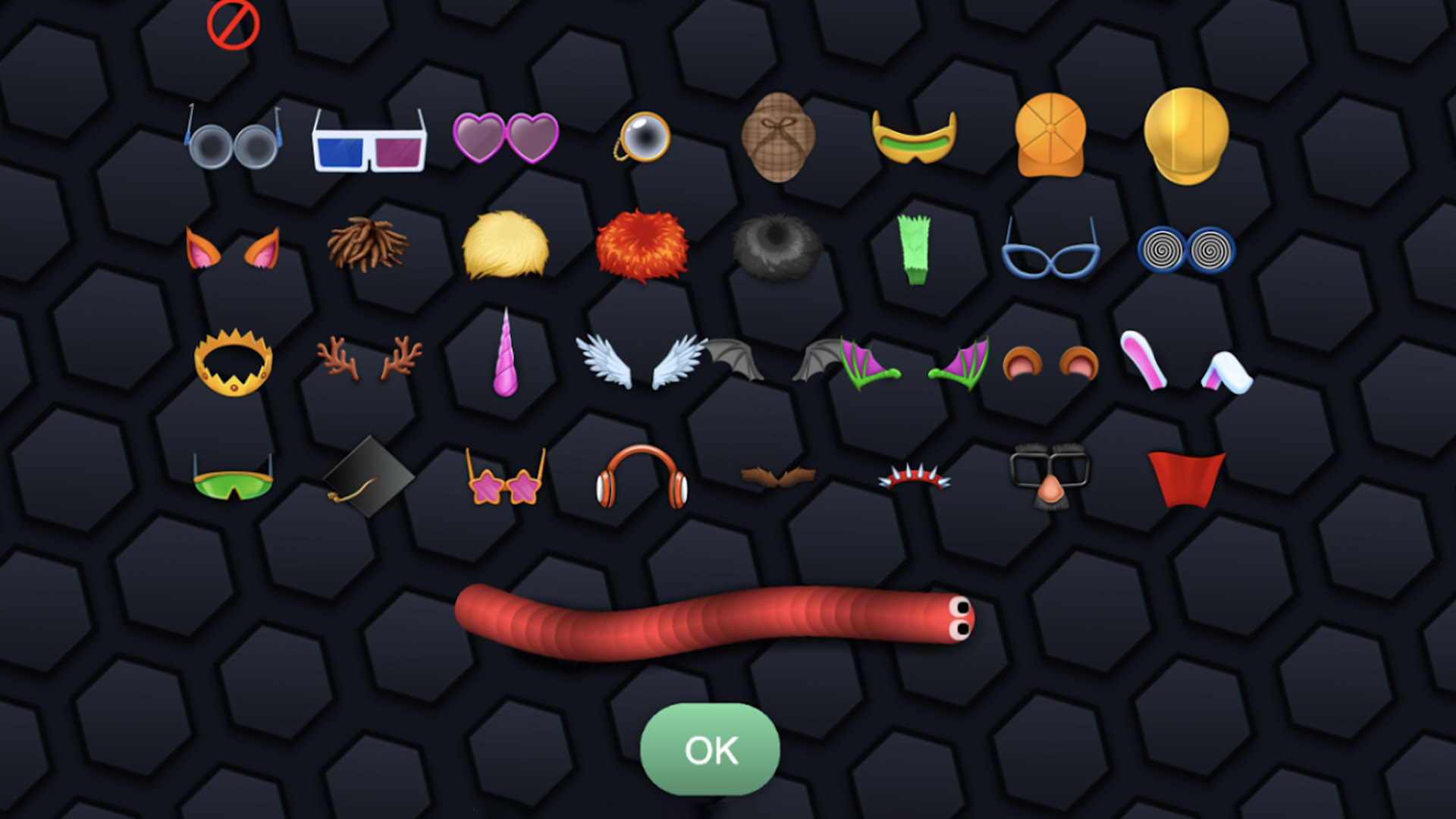 Zombs.io is the perfect game if you love playing Don't Starve or Minecraft. Zombs.io is a zombie survival game where the ultimate aim is to survive. You need to set up a base and protect your gold treasure at any cost from zombies.
As the level increases the zombies grow in number and strength and to be safe from them you also need to upgrade your weapons and cover using the gold treasure and survive as long as possible. You have an advantage that when you recur your gold from the previous round remains with you. It also has the option of multiplayer so you can team up and enjoy the game.
Brutal.io is as the name suggests, the players need to squash the enemy players with the slaying enormous balls. The game starts with an itsy-bitsy ball attached to your tail and you need to dash around in the map and collect food to grow the mass of your slaying ball.
Then with the giant-slaying ball, you can eliminate other players by sprinting and flinging around. If you miss out on your enemy when you fling out the ball then you have another chance by pressing your mouse for long making your giant ball return to you and boom you may get them this time.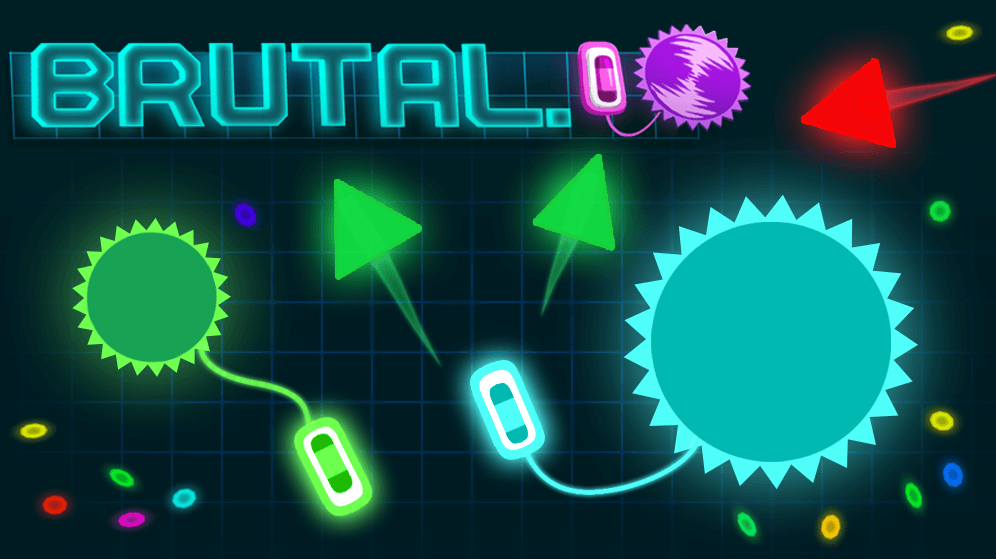 Krunker.io is a very interesting game where firstly you select one of the characters from eleven classes which include rocketeer, hunter, agent, detective, etc. Then once you have chosen your character you are quickly taken into a hidden world where you need to fight against enemies and opponent players. It is not a laggard making it a great io game and you get lots of weapons and maps to select from.
In Hole.io you literally are a black hole whose ultimate aim is to eat everything that comes in its path. You simply need to eat enemy players, cars, trees, etc. and keep growing in size to survive in the game.
The larger you grow in size the more you can eat but you have to keep in mind that you don't get greedy and eat something too big for you which causes a blockage. Other holes are larger than you can eat you so you have to be aware of them also. Though it is a simple game yet it can become really addictive as happened with many.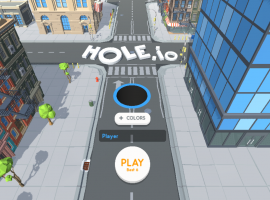 Gats.io is like a military shooter game where every player gets to choose weapons and shields having their own advantages and disadvantages and you are required to balance them out.
After choosing these you now have to chase down the other players in a web of barriers and pathways. It is an open-source game, allows to play in team and control point domination modes making it a diverse game.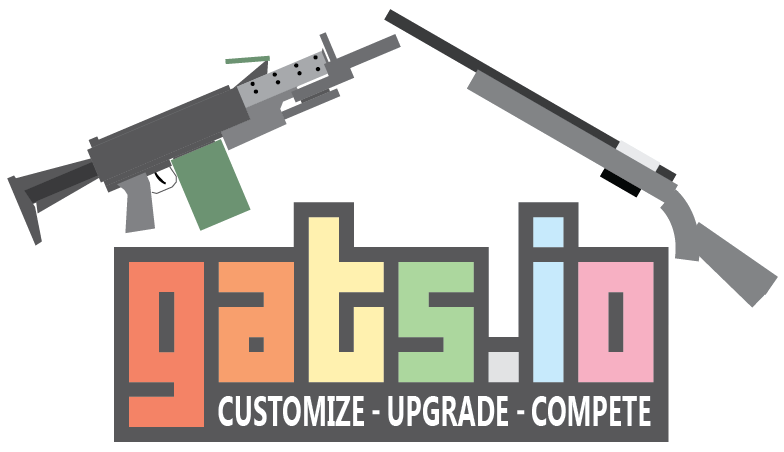 Warbot.io is a very attractive game with its 3D graphics making it different from others. It is like a twin-stick shooter game, here control the direction using the mouse cursor and control the movement using WASD keys.
You need to protect yourself from enemy attacks, collect power boosters, and score as much as you can. Its only drawback is due to its 3D graphics its downloading speed is a bit slow.
Wanna experience what it's like to control an aircraft then this is the right game for you. It is an aircraft simulation game where you control a flight and strike against your enemy players. It is a multiplayer game so you can enjoy this game playing against many opponent global players.
You can also gather different weapons to strengthen your aircraft. It is available for computers as well as for phones or tablets as an application.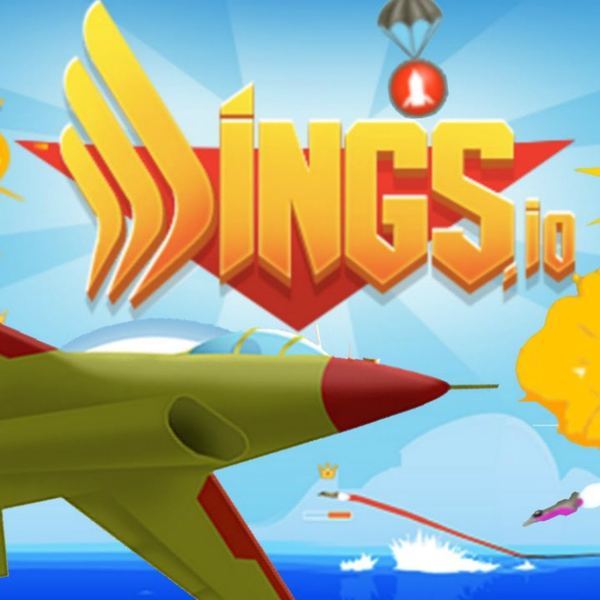 Top 15 Fun IO Games for Free
So how many games are too many games? I'll answer that for you: Unlimited. No matter how many games we play we can never get tired of them so here I have for you some more io games which you can try besides the above-mentioned io games.
Final Words
Voila! These were some of the best io games which you can have fun playing. No doubt playing too many games is bad for you and can harm your eyes, grades and can get you in trouble with your parents but we all know that a little fun is necessary. So enjoy and have fun playing these games.