Are you among one of those players who are the most enthusiastic players but give up because of its graphics? If the answer is yes, here is the solution to your problem. In this post, we are sharing some best Minecraft Shaders along with their free download links.
If you also want to change the looks and feels of the game, there cannot be an any better way other than the shaders. Shaders are such mods that slightly alter the graphics of the game giving it a somewhat new look. You might face difficulty with some high-end shaders, as they won't be compatible with your system. Hence, it is advised to have detailed information before installing the shader.
Best Minecraft Shaders 2022
There are multiple shaders on the internet that completely takes over Minecraft's gaming experience. Before installing any shader make sure that your PC has Forge or Optifine pre-installed for the version of Minecraft that you are playing. The names of the best Minecraft shaders are:
1. BSL Shaders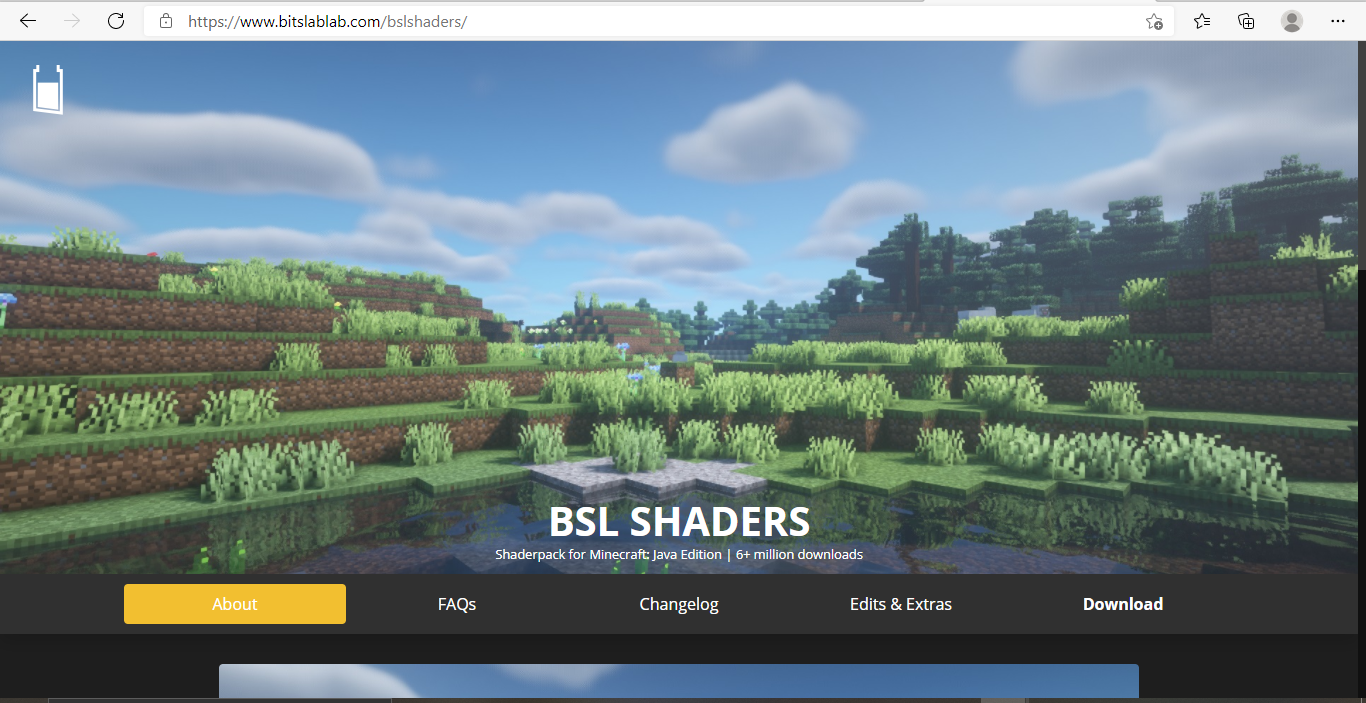 The first and the most popular shaders among the names in this list are BSLShaders. If you choose to go for this one, you get to experience a ton of improvements in the game.
In this shader, the light is very soft and natural, and the color becomes deep and rich as compared to the original one. Even after a lot of improvements, it still preserves the essence of the original Minecraft game.
2. Lagless Shaders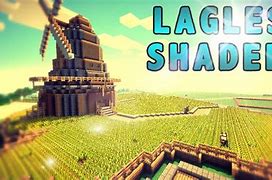 If you want to add a pinch of touch-up in your original Minecraft gaming, Lagless does the job for you. There are many applications that will surely provide you with an amazingly different experience, but here the originality of the game is kept alive. There aren't many big changes because it's the most simple package available.
3. SEUS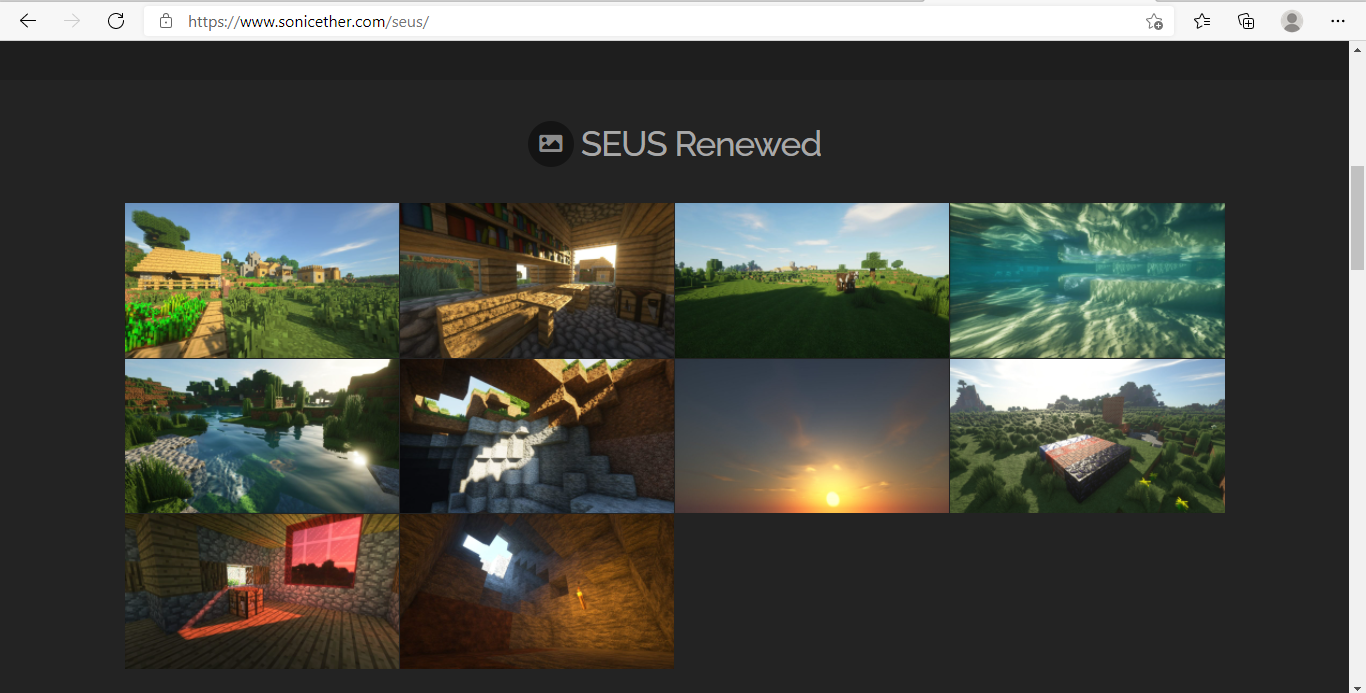 Expanded as Sonic Ethers' Unbelievable Shaders. This name is the most popular one because it is the one that offers multiple changes to the original Minecraft. With this shader the rain becomes soft, shadows become sharp and the beautiful skies add a bonus to the Minecraft gaming experience. Overall it manages to change the looks of the game, but the feeling stays the same.
4. Sildur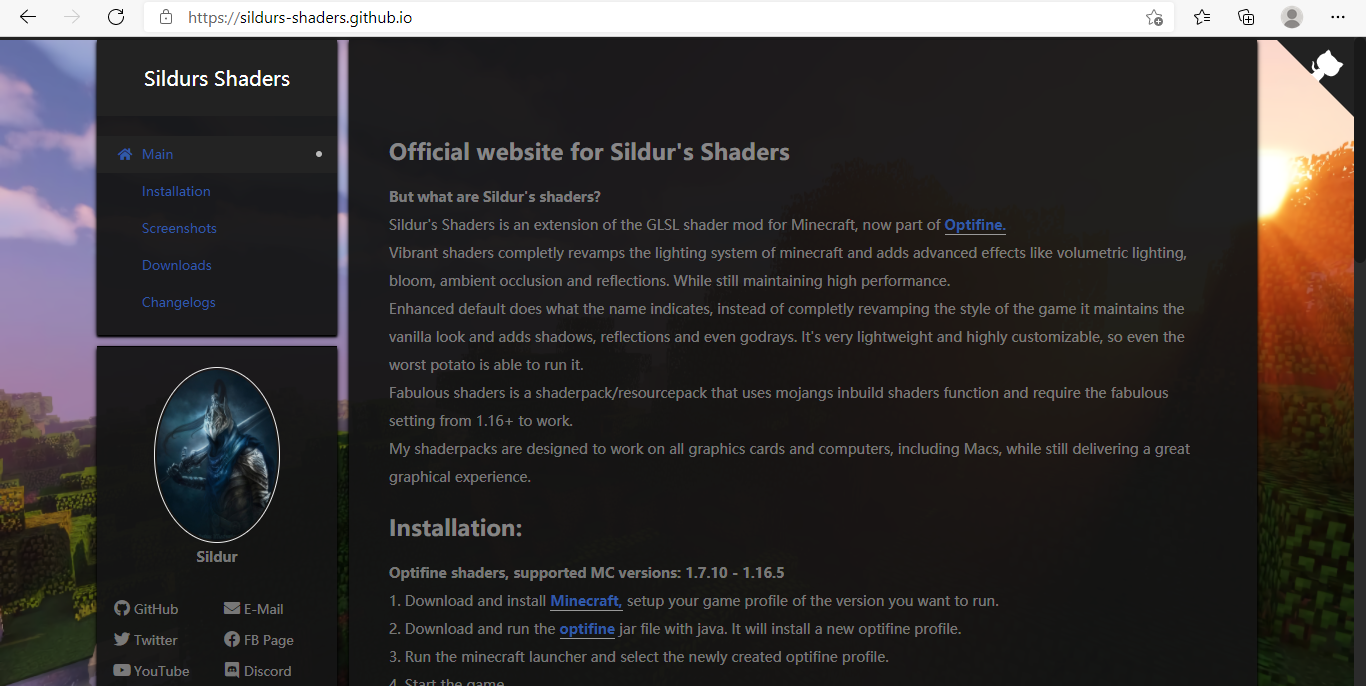 Sildur's Vibrant Shaders pack is available in three different shader packs namely – lite, intermediate and extreme. This is a name that brings a sensational touch of the environment to Minecraft. You can play the game and enjoy it with some new amazing lighting and filters. The performance is very smooth and the shader also looks very clean.
5. Continuum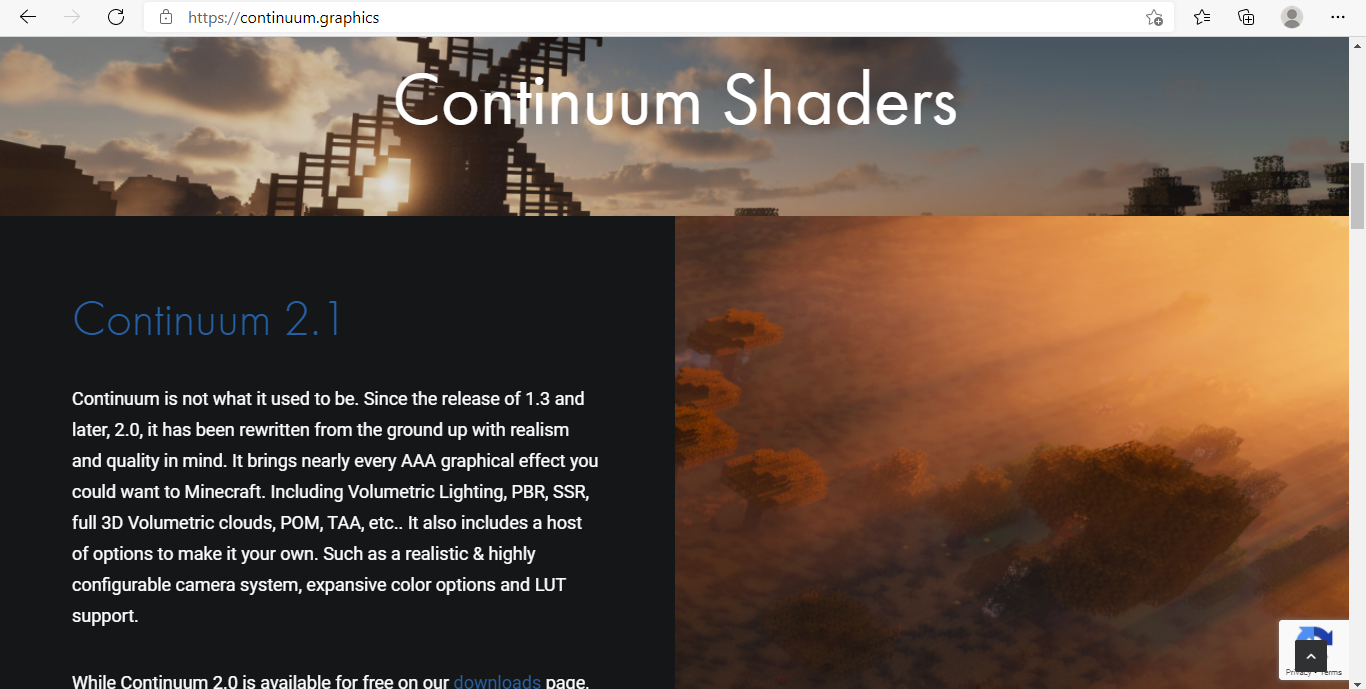 When the edits of every shader pack are compared, Continuum looks like the best package. With some unexpected and unmatched hike in the graphics, it gives a bit of professional touch to the looks of the game. Some edits like wafting plants, rippling water, and reflection of sun waves make this application stand out from other names in the list.
6. Wisdom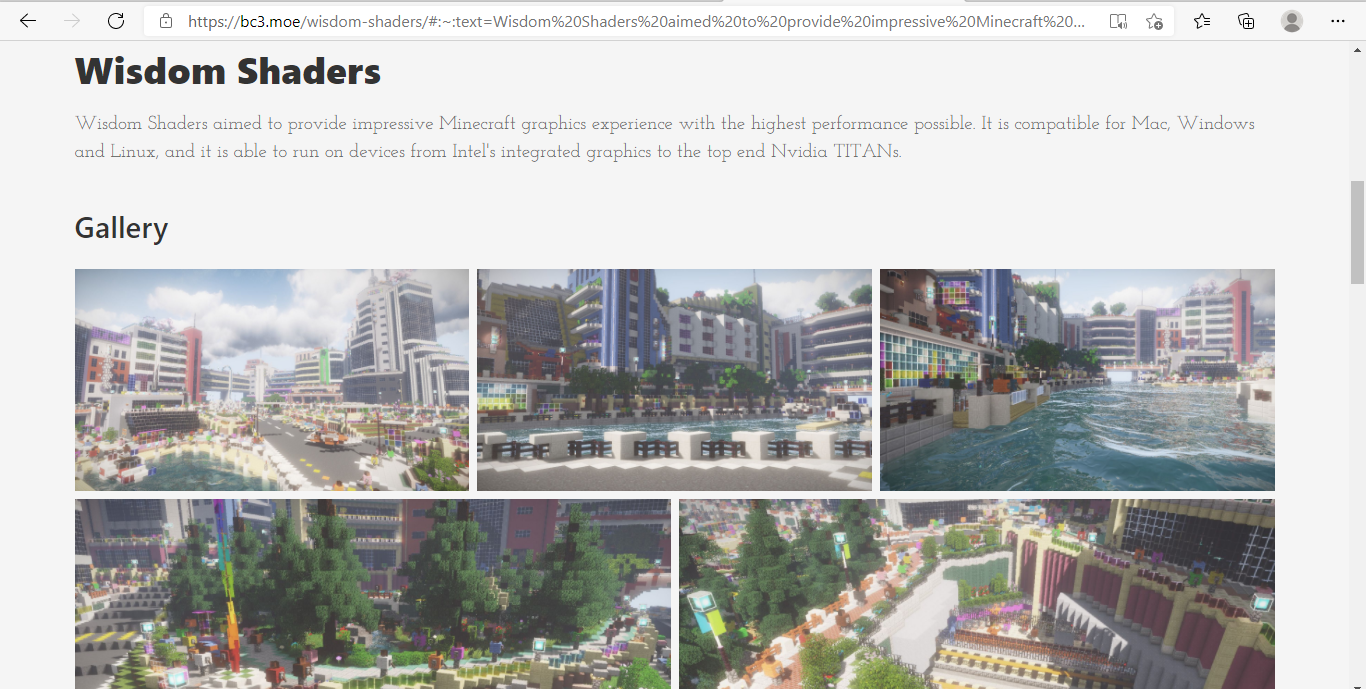 If you use a low-end PC, there is no competition to Wisdom. With its customization and edits, it does wonders for your Minecraft gaming experience even if you don't have the latest GPU. Wisdom also allows you to try out animations and see what suits your PC the best. With customizations like that of water, this app offers much more than the expectations.
7. Cybox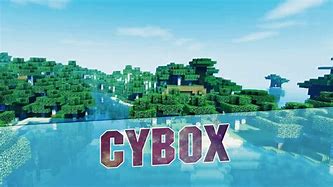 The striking shadows are the real identity of Cybox Shader. Cybox takes the light and shadow animation in the game to the next level. The sunsets in this shader are worth watching. If you are using an average PC you must try this shader for its realistic customizations.
8. Sushi
If you are searching for a general shader with many customization options, you need to try a hands-on Sushi shader. Once you try this you will feel as if you are using any heavy shader. For this to work properly you need a PC with all the high-end GPU, but the experience is also worth it.
9. TME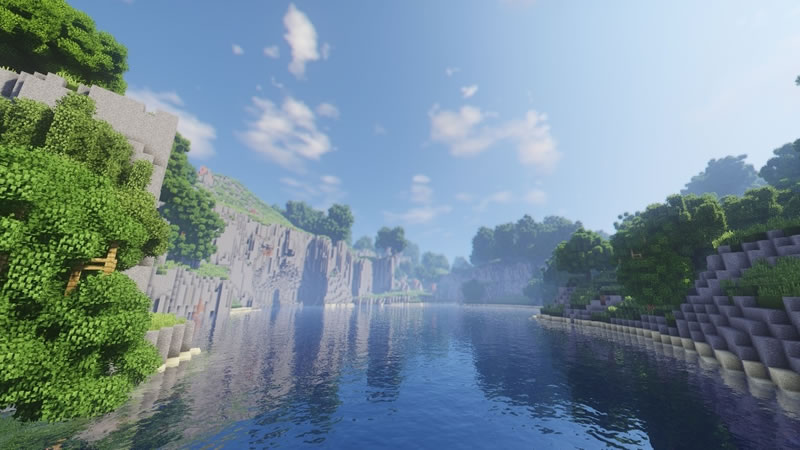 This is another great option if you own a high-end PC. If you love too many effects in your game, TME is the best shader for you. If you don't have a dedicated graphics card, the frame rate might become slow. You can expect every edit from this jumbo shader. Reflections, light, shadows, water, blooming flowers, it offers you all.
10. Plunder Pixel Shader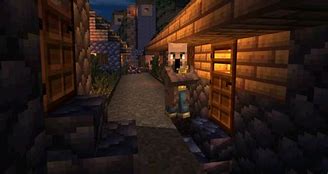 Yet another very simple and fantastic shader pack available. If you go for Plunder Pixel, you will see Minecraft transforming into a piece of artwork. Water, reflections, lights, shadows, environment, and many more such edits make it one of the best names on this list.
Download Top 20 Minecraft Shaders for Low-End PCs
Shaders will definitely help if you are bored with the regular interface of the game. Here is a long extension to the above list with some more names of exciting Minecraft shaders. You can download these shaders from the respective sites.
Conclusion
Now it's high time to play that ordinary and simple Minecraft game. Switch to any of the above-mentioned shaders and experience a whole new experience of playing Minecraft. Download and Tell us about your favorite shader in the comment section and feel free to make an addition to this list down below.