There are numerous occasions when we are introduced to newly launched browsers. We also hear a lot about their features which make them unique. But are they true? If yes, up to what extent? The hype of features and benefits might be a mask hiding the reality. Recently, the Brave browser is the name on everyone's lips. I am sure you must have also heard about this new web browser.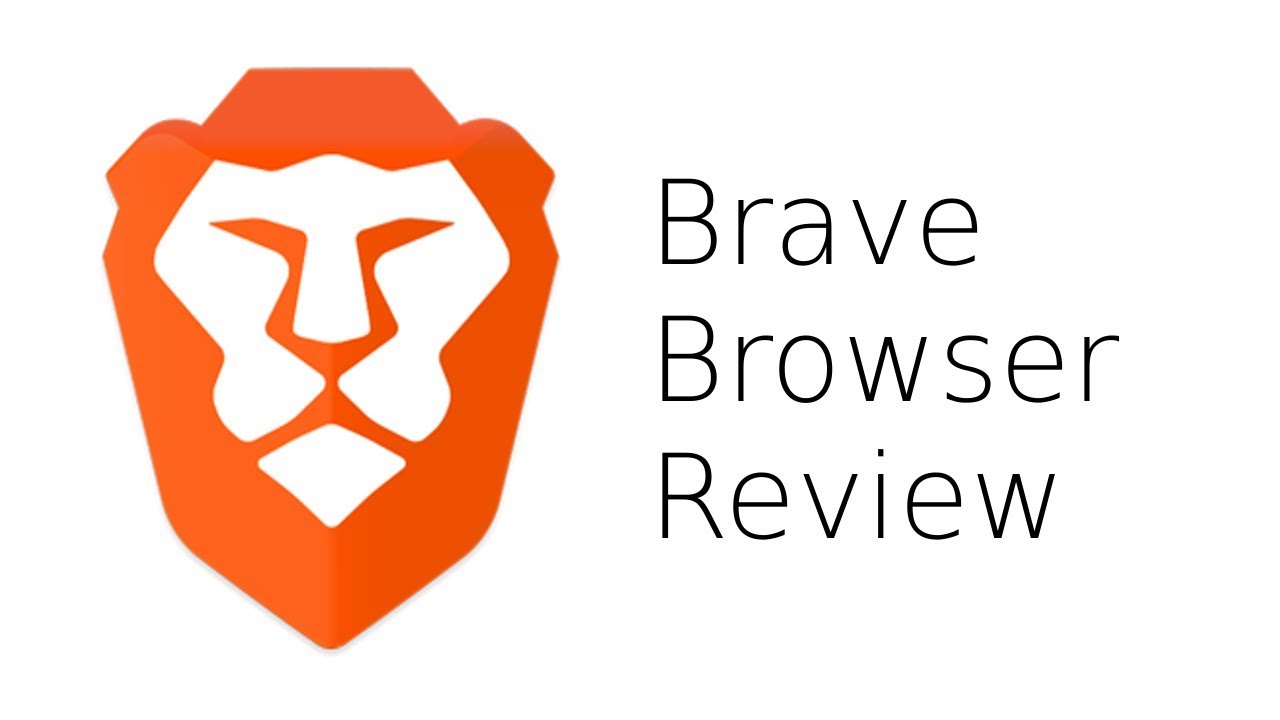 Should we make a shift to the Brave browser? Is it worth downloading and using? Is this really safe? I am pretty sure about these questions popping up in your head. So, scroll down and read out the answers to all these questions. This page is all about Brave browser review and you will be left with no doubts after you complete reading.
Brave Browser: An Introduction
Let's begin with knowing this browser. This browser was founded in 2016 by Brendan Eich and Brian Bondy. For a start, it has been developed by the inventor of JavaScript and the person who is also the co-founder of Mozilla.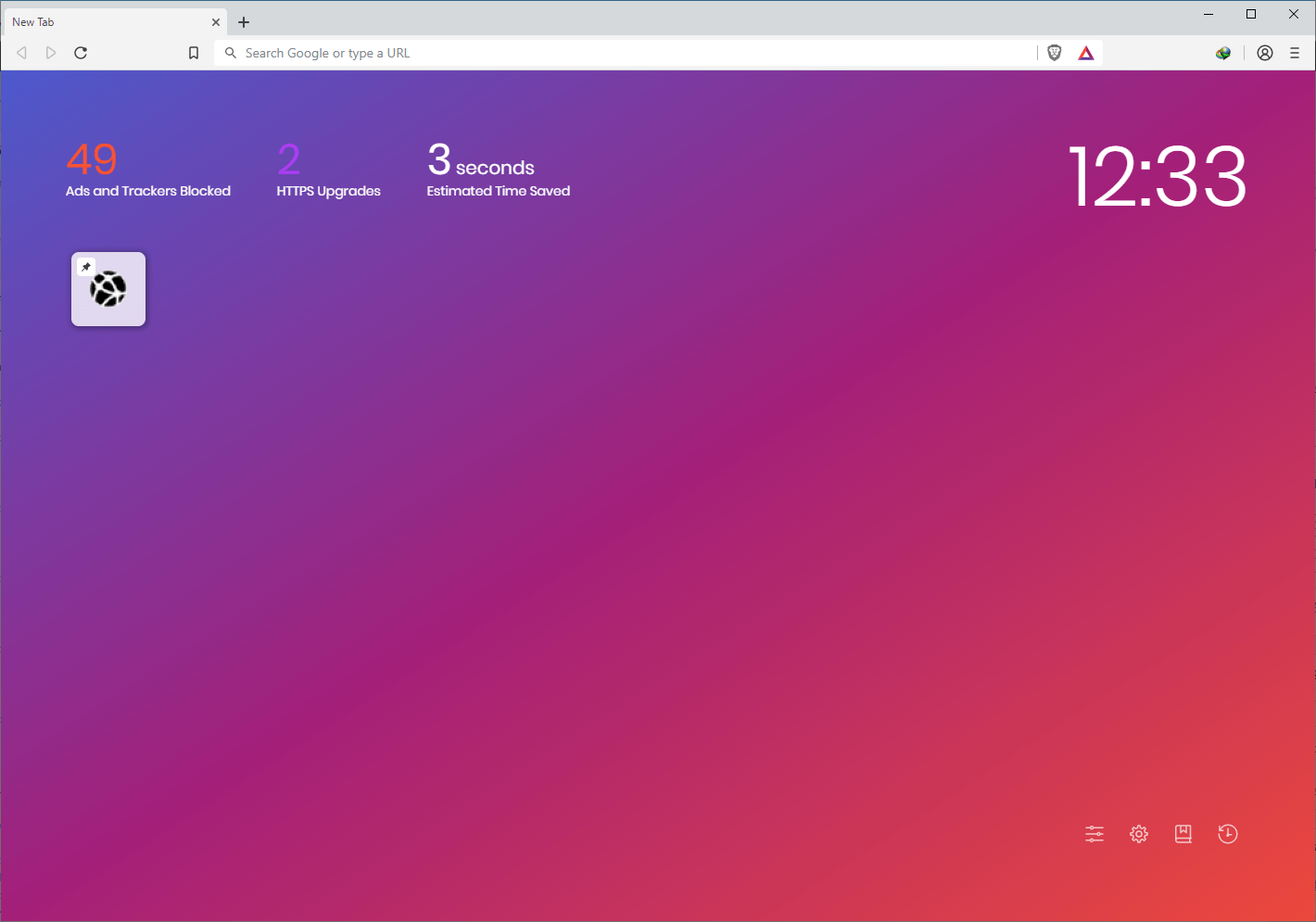 The brave browser also uses open-source Chromium for its foundation. It focuses on providing you a browser that gives you a faster, safer, and better browsing experience. It also claims to be about three to six times faster than the traditional Chrome browser.
The major focus is on the data safety and security of the users. You won't come across a lot of ads, redirects, cookie storage, or any third-party interference. The team behind this browser is working very hard and constantly doing changes to the browser.
Brave Browser: Key Features
Now let's discuss what makes this browser unique. What are the factors which distinguish it from other existing browsers? Well, there are many. Read below for detailed information about its features which are worth falling for:
1. Brave Shields
Shields provide you with privacy of an unmatched level. It protects you from trackers that come along with many websites. It gives you safer browsing without restricting any website. Shields also block most of the ads, increasing your browsing speed. It also upgrades you to safe and secure connections whenever the website you visit supports them.
2. Lighting Speed
Brave can open websites up to six times faster than any other existing browser. It achieves this speed by blocking multiple ads and third-party content. This makes the most optimum reason to install Brave browser.
3. Unseen Privacy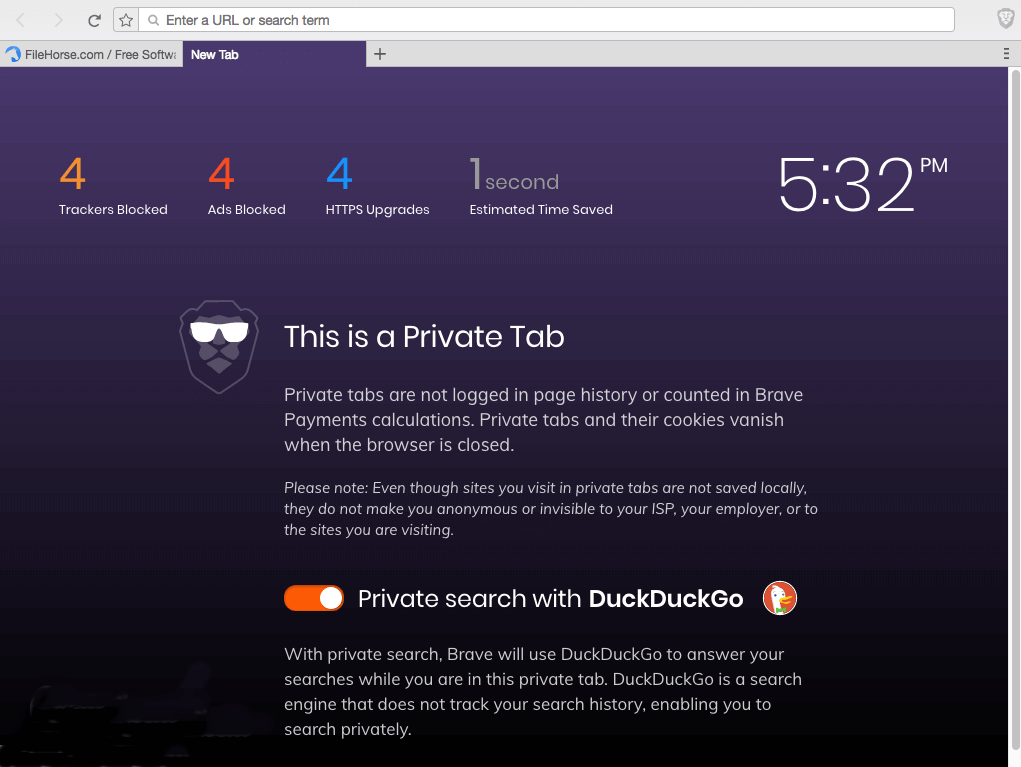 Many browsers today allow users to browse in 'private windows'. But that only hides the history from others using the same browser on your PC. Brave allows you to have a private session that is highly secured and protected by Tor.
It shuffles your identity among three different computers to make your identity hidden and secure. Please note that currently, Tor windows are only available for the desktop version of the app.
4. IPFS Integration
IPFS system or InterPlanetary File System has been successfully integrated with Brave browser after so much hardship. This technology can help content creators distribute their content without high bandwidth costs.
It takes advantage of data duplication and data replication. IPFS identifies its content by content paths and/or (Content Identifier) CIDs inside of Uniform Resource Identifier (URIs) but not URLs.
5. Brave Rewards
Brave Rewards are based on Basic Attention Token (BAT). If you opt for Brave rewards you are offered to view an ad that isn't related to your web browsing. It ensures that you get 70% of the revenue earned from the advertisers. You can also contribute and give these BAT tokens to your favorite websites.
The business of advertisement isn't done at the cost of your privacy. You also get to choose the time and frequency of ads as per your comfort. Anyone is free to exit from Brave rewards anytime he wishes to do so.
6. Same Chrome Extensions
The Brave browser supports every Chrome extension. Thus making the shift an easy task to do. As I already mentioned that Brave is still being developed and new features are still being added, it doesn't have its own extension store. Therefore it supports every extension you are using on your Chrome browser.
How To Download The Brave Browser?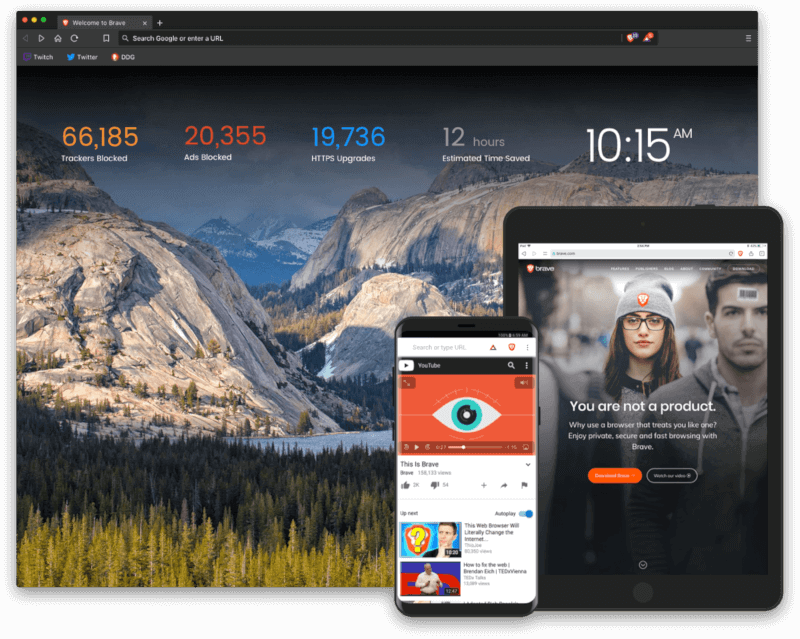 The stable version of Brave browser has been developed and released after many tests and experiments. It is readily available for Windows, MAC, iOS, Android, and Linux operating systems. If you want to go ahead and change your default web browser, click here to download the Brave browser.
You can also download and use the beta version of Brave browser where the features are tested for the last time before launching it in the stable version.
FAQ
After reading this detailed Brave browser review you must have some questions coming up. Here we have answered some most asked questions about Brave browser. Hope you also get your answers.
1. Is Brave browser free?
Yes! It is. Brave browser is open-source software that is absolutely free. You just need to download the software from some authentic source and enjoy fast and secure web browsing.
2. How Can I Earn While Using Brave?
Brave blocks ads which come on the web pages. If you choose Brave rewards, you get rewarded in Basic Attention Token (BAT). The ads shown are in general and do not relate to your browsing history.
3. Can I Install Extensions?
Definitely! you can. Brave browser is still being developed and till the time it doesn't have its own extensions, it will support every Chrome extension. Hence, you can easily install extensions.
Final Words
Here, we have given you a Brave browser review with elaboration. Hope this was helpful for you. After reading this I hope you have made the mind to appoint it as your default browser.
If you are facing any issue in installing or setting up the Brave browser, feel free to write about it in the comment section below. Also, share this page with someone looking for an alternative for current web browsers.