GeForce Experience is a software utility that is highly recommended and helpful to Nvidia graphic card owners. It not only helps your system to adjust as per the requirement but is also helpful in keeping track of the health of the graphics card installed. It also downloads the latest supported graphic drivers for you, making it a good companion.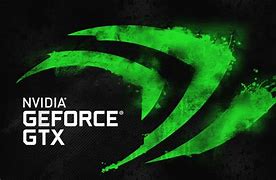 But some users are giving complaints that they are receiving GeForce Experience error code 0x0003. There can be many reasons for you to face this issue. If you are worried and looking for a way to fix it, we have got your back. Here, we will tell you many tried and tested ways to fix this issue on your devices.
Why This Error Shows Up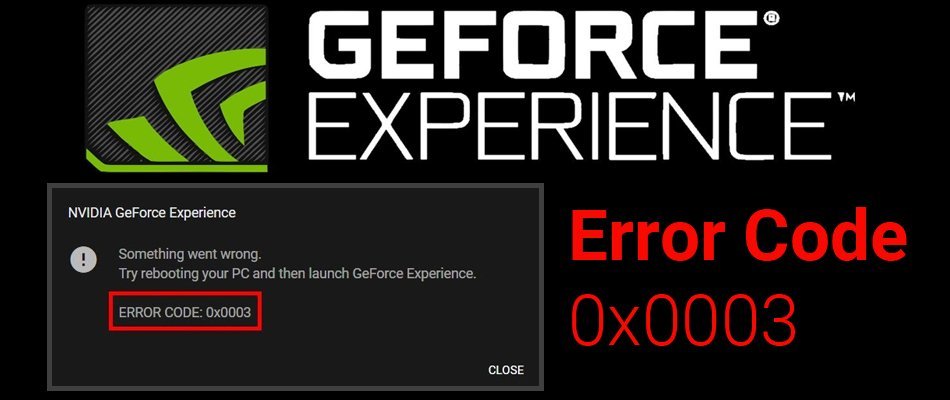 Before reaching the solution, you must know about the reasons for this problem. Here is a list of all the possible reasons why you are coming across GeForce experience error code 0x0003. Anyone or a combination of the below-given reasons might be contributing to your problem:
1. Nvidia don't get access to interact with desktop
This issue arises when an Nvidia telemetry container fails to establish contact with your desktop. In this case, give permission for access to your desktop and the problem is solved.
2. Nvidia Driver Gets Corrupted
In some cases, this issue arises if one or more drivers supporting the GPU gets corrupted. Reinstalling every Nvidia component will solve your issue.
3. Windows Issue
If the downloaded updates to the windows are kept pending for a long time it might trouble you. Install the updates regularly to avoid such error messages.
4. Problem in Network Adapter
The GeForce experience error code 0x0003 might appear due to the reason that your network adapter got stuck in a limbo state. If this is the reason, you just need to do a Winsock reset and everything will be fine.
5. Required Services are not Running
Some of the necessary services required to be functioning for a balanced graphic processor might be lagging behind. You might need to force restart some of them stopped or disabled services and you are ready to go.
How To Fix GeForce Experience Error Code 0x0003?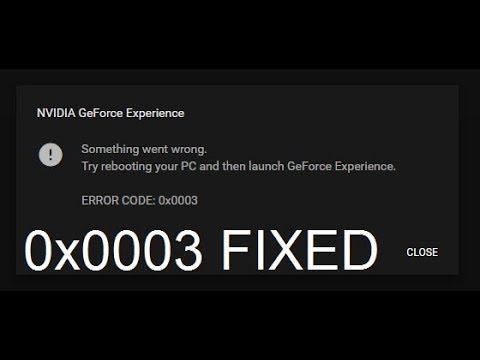 After you are aware of the reasons why this error showed up let's discuss some sure sort ways to fix this. Anyone or a combination of the below-mentioned methods assure you that you won't encounter GeForce experience error code 0x0003 again. The ways to fix this are:
1. Restart the system
If you have ever tried to contact any customer support, you already know the question they are going to ask. So why don't you save some time and restart your application first? Go to system tray and exit from GeForce experience.
Try running it again. If the problem still persists try restarting your computer. Hopefully, the problem will be resolved and the GeForce experience error code 0x0003 won't appear again.
2. Reinstall the GeForce Experience
It might be the case that the problem lies within the Nvidia GeForce Experience application. Go to Apps & Features and then uninstall GeForce Experience. Now visit the Nvidia official website and download a new GeForce Experience. Install this newly downloaded software and run it. You might not see the error message again.
3. Check for windows update
This is also a strong reason for your inconvenience caused. You might be working on an older version of windows which is causing you trouble. The older version might not be compatible with your GeForce experience.
Hence, it is advised to check for the windows updates by selecting 'Windows update settings' after typing windows update in the search bar. Install the latest one and you are done with your issue.
4. Restart your Network Adapter
The Nvidia GeForce experience error code 0x0003 might show because your network adapter stuck in a limbo state. Here are the steps to perform a 'Winsock reset', which will solve your problem:
Open the Run box by pressing Windows+R together.
Type 'cmd' in the space provided and press 'Ctrl+Shift+Enter' which will open the command prompt.
 Click Yes if a dialog box appears asking you to run the command prompt as an administrator.
In the command prompt type "netsh Winsock reset" and press enter.
After this wait for a while and then restart your computer.
5. Update Nvidia Graphics Driver
Another reason for the error code might be that you aren't using the wrong or outdated graphics driver. Follow the below-mentioned steps to install the latest Nvidia graphics manually:
Open the Run box by pressing Windows+R together.
Type "appwiz.cpl" in the space provided and then press enter.
The Programs & Features window appears. Lookout for every installation done from the Nvidia source and uninstall each one of them.
 Also, follow the on-screen instructions to remove the driver from your system.
 Now, restart your computer. Go to the official Nvidia Download Driver page to download the latest and compatible driver for your computer.
After the download is complete, follow the instructions and install the downloaded driver.
6. Create a new Administrator account
If none of the above solutions work out, try creating a new user account with administrative rights. Setup the account and then reinstall the drivers to see if the issue still exists.
Conclusion:
Now, we have reached up to the final part of this page and till now your problem of Nvidia GeForce experience error code 0x0003 must have been sorted out. We have enlisted the reasons for this as well as the cure for this inconvenience.
Tell us about the solution which worked out for you and also feel free to share if the problem still exists in the comment section below. Do share this page with someone you know who needs to read this.