Who doesn't like to sit at the comfort of their home, binge-watch their favorite show on Netflix and get their favorite food delivered right at the doorsteps? Everyone does!! To be honest, it has only become possible these days because of Food delivery apps. Although it is the best medium to order food, you will still face issues if you are uncomfortable with the online payment option. Be it any reason- if you chose cash over online payment, you must have options for that too. And hence, today's article will benefit you the most.
Though few, some food delivery apps accept cash. So, you don't have to worry at all, as you get the privilege to pay as you desire.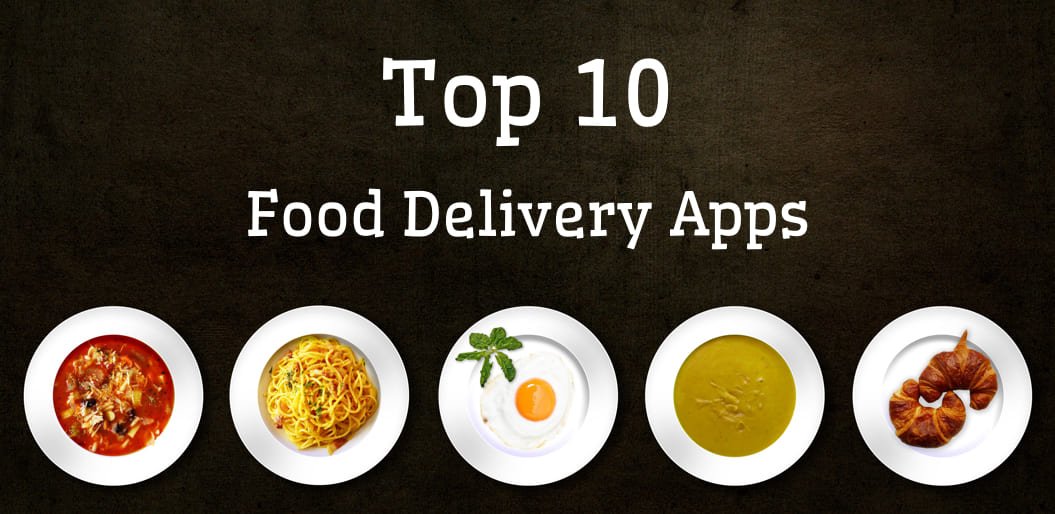 Best Food Delivery Apps That Accepts Cash
Food delivery is best, especially when you don't want to go outside. With this, you can often sit at ease and enjoy your meal at any hour. Although cashless systems are the best option during this pandemic, still several companies do not implement full cashless systems for transactions. Few do maintain the old ways of paying.
Even so, you need to be careful while using food delivery apps that accept cash. So, let's learn to know more about these apps stated below.
1. GrubHub:

Local Food Delivery & Restaurant Takeout
GrubHub is probably the most liked food delivery apps for its low price range and fast delivery from fast food cafes and restaurants. It is a delivery service that provides its services through apps and websites. They accept cash and online payment services. Moreover, you can even opt for card payment.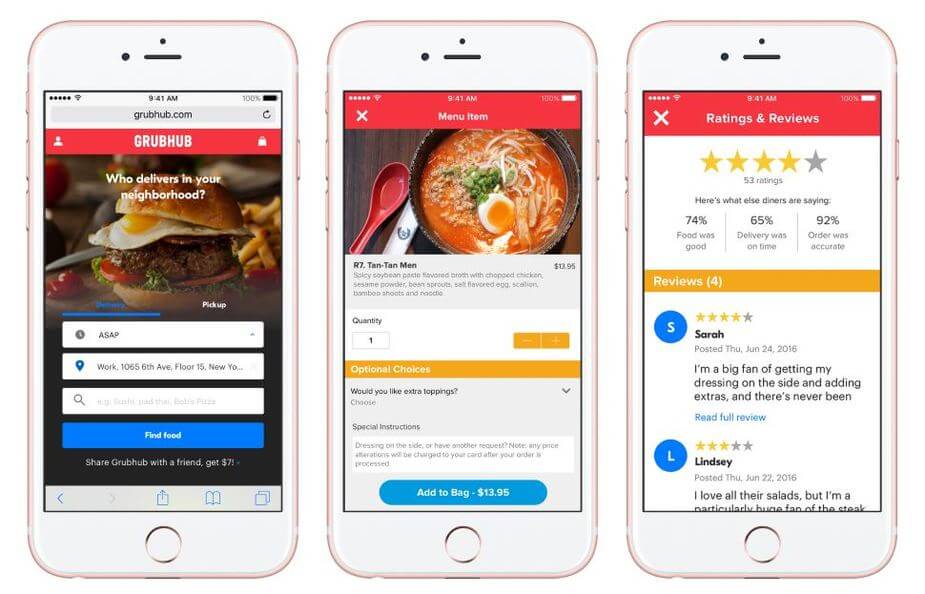 If you go for GrubHub, you will find plenty of discounts, offers, and rewards while making transactions. Moreover, you get two ways to subscribe to their apps- regular and premium. If you consider the second one, you will benefit more from it.
2.

Swiggy Food Order
The next food delivery app that accepts cash is Swiggy. It is an app that focuses on everything related to food. It not only provides you food deliveries but also gives you groceries when in need. With the wide selection of food, Swiggy is known for its fast delivery. Regarding the payment issue, you get several options like prepaid, card, cash, and many more.
And the most important point is Swiggy is available 24/7, hence you can order your groceries or food delivery whenever you want.
3. DoorDash:

Food Delivery
DoorDash is yet another food delivery apps available that offer great services in around 300 cities. You get different payment options like credit cards, Apple credit, and even cash-on-delivery. There is no minimum order or charge policy available while ordering food. It means you are free to order any food items regardless of their prices.
DoorDash also provides lower service charges and up to 0$ delivery charges depending on the conditions.
4. Seamless:

Restaurant Takeout & Food Delivery App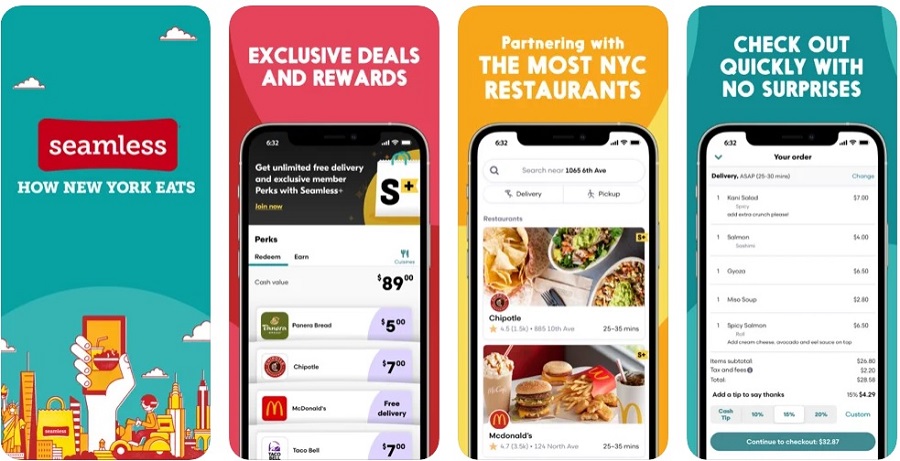 Seamless is one of the food delivery apps that accept cash. They have tied up with loads of restaurants and cafes in different cities. You can choose from the food options available on the app, and the delivery agent will deliver to you in time. Seamless provides payment options like debit cards, credit cards, and cash delivery as well. Another benefit of this app is that you get points when you place an order which you can use for your next order.
5. Deliveroo: Takeaway Food
When you feel hungry but do not want to leave your home, you might be wondering if there is any food delivery near me? Well, you should definitely try Deliveroo: Takeaway Food. It is one of the best apps that provide food takeaways. Luckily enough, you even get the cash-on-delivery option.
Also Read: 22 Fashion Stores Like Dolls Kill in 2021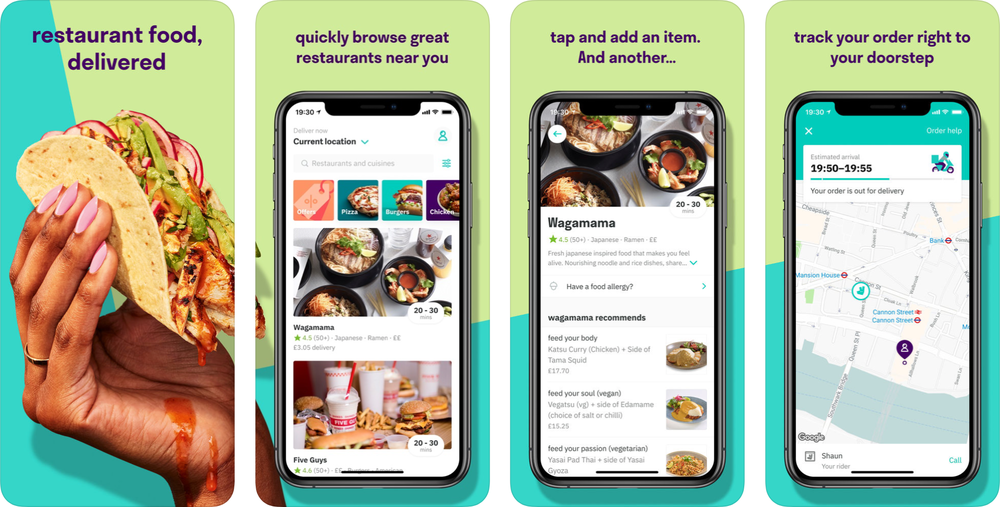 So, be it fast food, traditional food, or dietary meal, you can order anything that you want to. Also, you get daily discounts on your order.
6. Delivery.com:

Food, Alcohol, Laundry & Grocery
As the name suggests, delivery.com is another medium through which you can order your favorite food. And yes, they accept cash delivery. As you see on its homepage, providing fast delivery is their commitment to its users. And not just food delivery, you can also order your daily needs like groceries. It also allows you to shop for alcohol, but in some places, it might be restricted.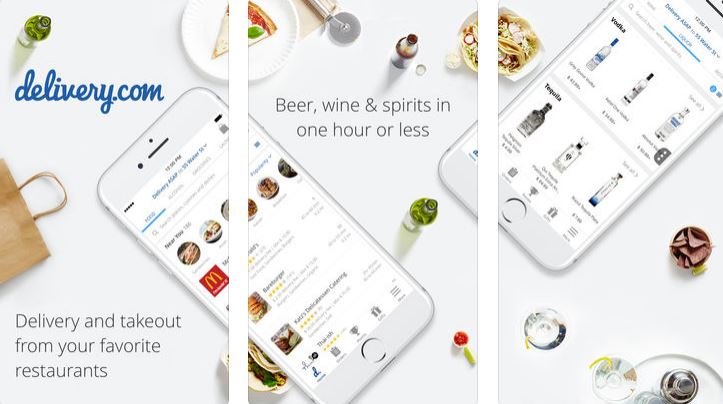 In addition, Delivery.com also serves for laundry. You just have to order from your smartphone and get your clothes cleaned.
7. Uber Eats: Food Delivery
Uber Eats is a must-have among all the food delivery apps. It has partnered with some local and national restaurants in the US. And hence, it doesn't matter where you live. You can easily search for your favorite restaurants or cuisines through this app.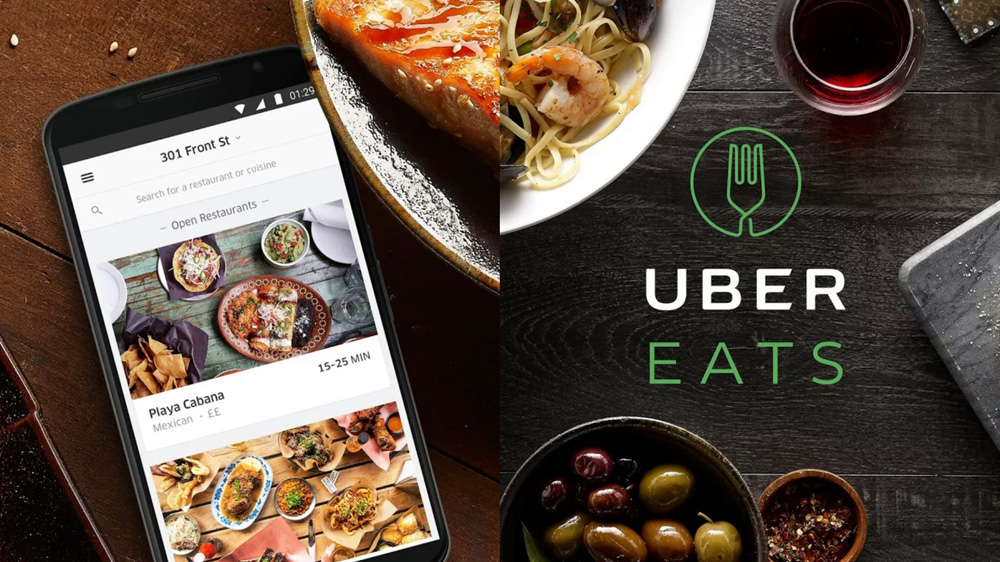 For payment, they do have some flexible options including cash on delivery. You can also choose the no contact option where you just have to put the cash in a provided space.
8. Postmates: Food, Groceries And More
Postmates is a food delivery and takeaway app that covers all the restaurants available around the city. They also take groceries and alcohol orders from their customers. Postmates covers 10,000 food chains, cafes, and grocery stores in total. So, you have a bulk of choice here.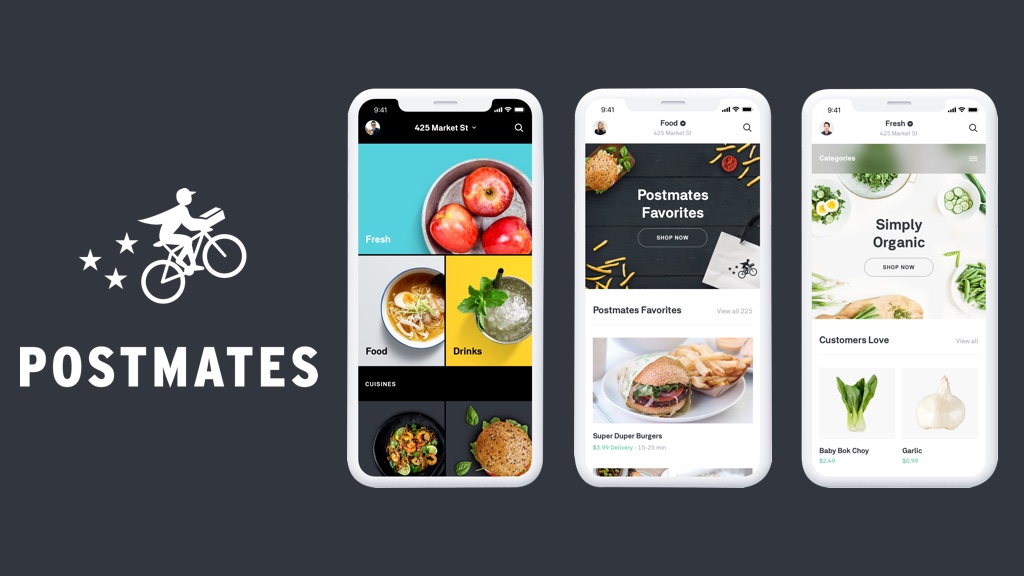 If you want some benefit from this app, you can go for a monthly subscription that costs you $10. Although the app is free, they charge delivery fees for each order you place.
9. GoPuff: Alcohol And Food Delivery
Another delivery app that takes cash delivery and provides the best services to its customers. It is not just famous for food items but also provides beverages and snacks. Moreover, you can also ask for grocery delivery, and other household needs. Some of these include pet supplies, self-care products, and cleaning items. They charge around $2 for every order, but you get it delivered at your doorsteps on time.
10. FoodPanda: Local Food And Grocery Delivery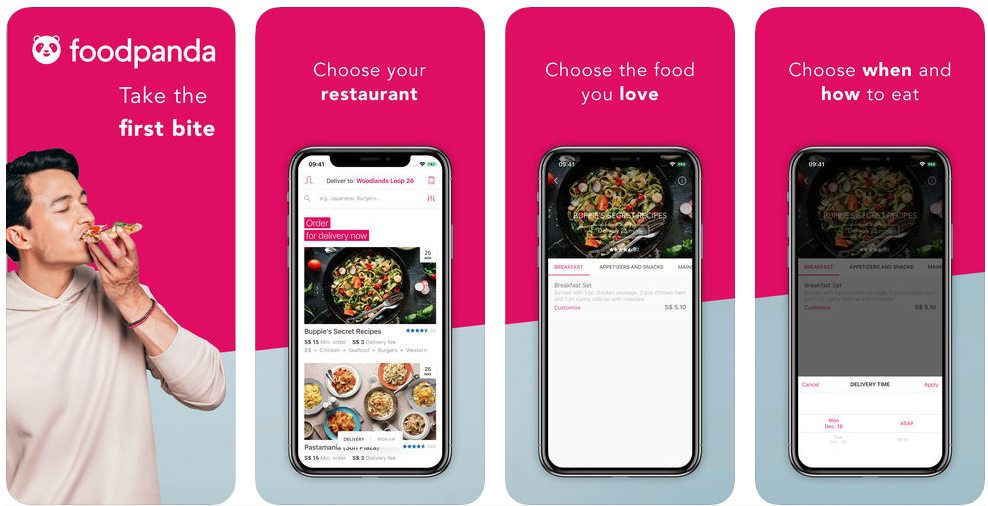 FoodPanda is a food delivery apps that includes all your favorite food destination and cuisines. While it is a user-friendly app, it is best for quick orders. FoodPanda is spread across all the cities and helps out people who are searching for online food delivery. Here, you get to pay via card and cash. Also, there are exclusive offers, discounts, vouchers, and quick delivery throughout the year.
Top 12 Food Delivery Apps That Accepts Cash 2021
Here are the links to all the food delivery apps we have mentioned above. Every app has its own pros and cons, hence analyze it first. And download the most preferred ones as per your need.
Final Words
Paying through bank cards or transfers is no doubt the best available option. You don't have to have cash with you all the time. However, few of them still avoid it for several reasons. If you too prefer cash over digital payment then you have got numerous options in this article. You can check the specification and analyze it first to choose the one that suits you. We are sure that you will find some best food delivery apps that accept cash on your phone.