I understand how studies can be frustrating; sometimes you understand a lot, but other times you don't; education is expensive these days, and you've probably heard of Chegg; well, I'm going to provide you with Free Chegg Accounts to help you out. Not only that, but I'll also show you how to get a free Chegg Account without paying anything. You could get access to the entire source of the course, not just half of it if you had a Chegg Premium Account. Well, it can be extremely beneficial when studying. You can use all of the functionalities of the Chegg paying member account with these accounts that I'm going to mention. Without even having to pay any money.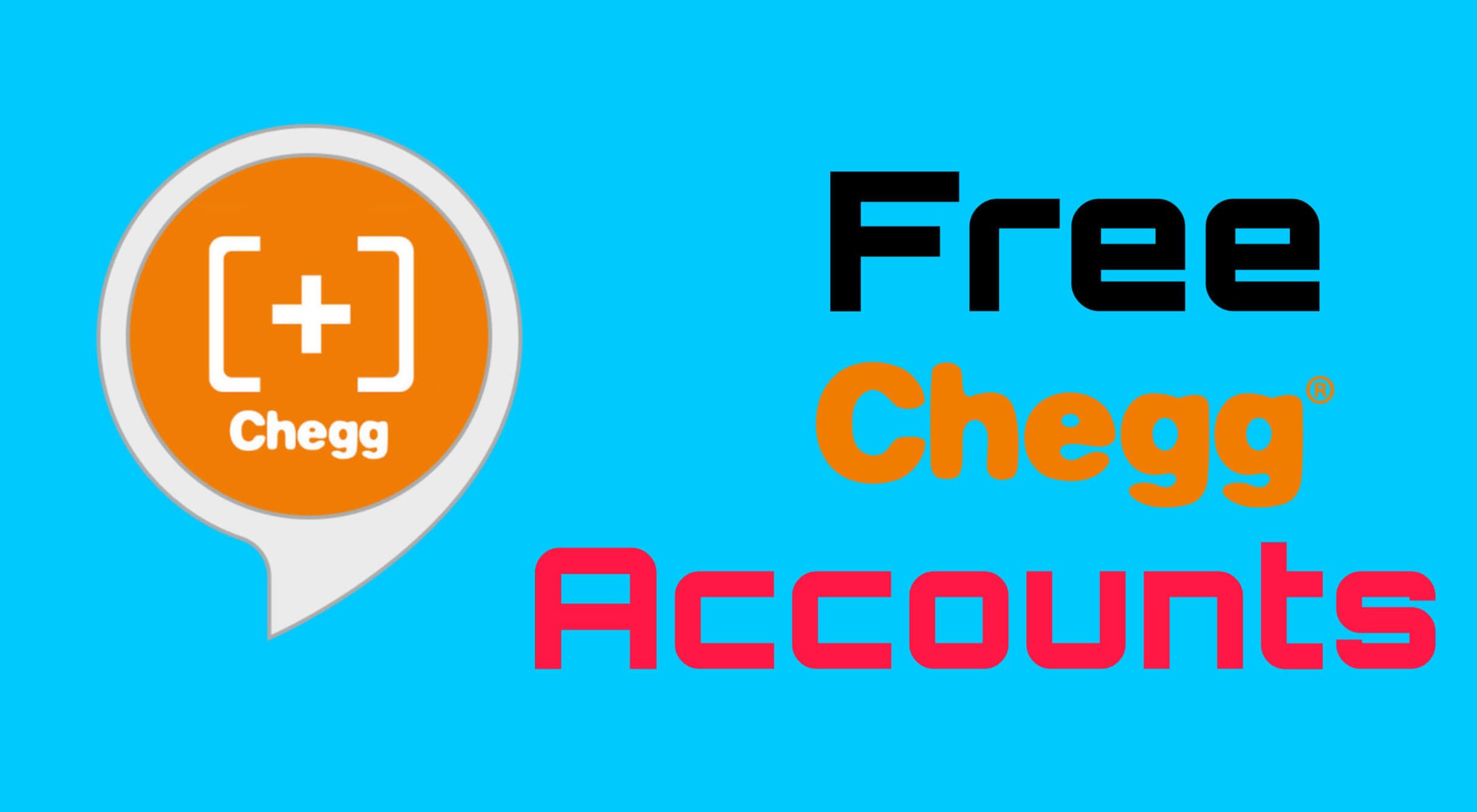 What is Chegg?
Chegg is essentially a study app for people who find it difficult to study. It enables students to study more effectively and efficiently. Chegg is extremely beneficial. Chegg's website features remote instructors who not only provide answers to your questions but also help you grasp the implications behind them. It's also useful for getting your homework done quickly.
All you have to do is enter your questions into the Website, and the tutors will respond with answers while also assisting you in understanding the entire concept. Recently, every student wants to access the Chegg Premium account; however, you must pay for this, and only then will you have full access to the course; otherwise, there is no point in getting a glimpse of information.
Chegg's website is appealing to students because it provides print and virtual book rentals, online courses, as well as other student support.

Free Chegg Accounts & Passwords 2022
So, first, let's look at the premium Chegg Account that is available for free and requires no payment. Many users share their premium account with other students so that they can use them. So, here are some free premium Chegg accounts that you can try to access.
Carldeosupnet – justdoit09z
senga000 – 0053411070
amirgui20 – especial600
chegg@mailinator.com – Chegg.com
BIrdt3n – b12345678
tlinoogdylydcen@att.net – wYD%K5EN
dkeeler@me.com – fAV8&d5X
suresh@sbcglobal.net – LQ#$6b$2
lukka@mac.com – B@2+DHT~
chaikin@mac.com – MY%L@R#4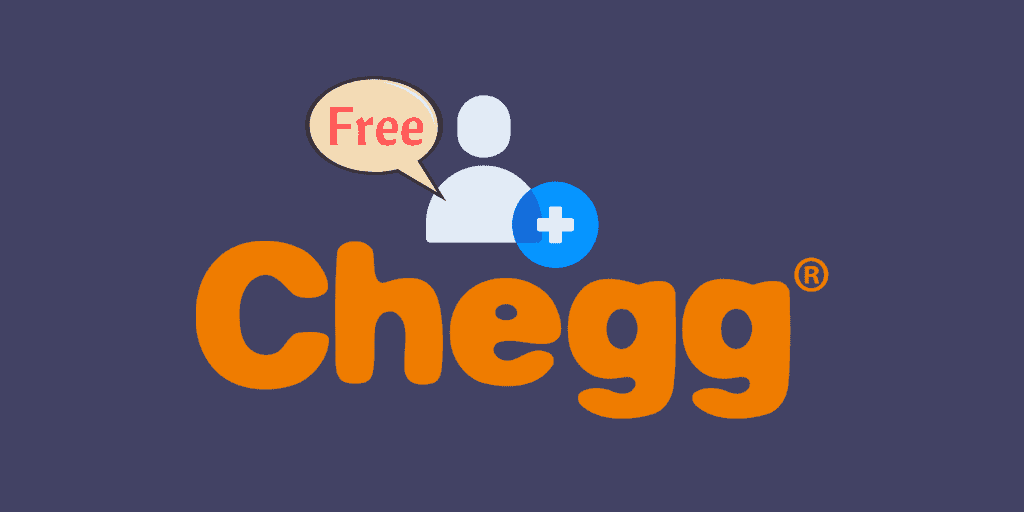 What Are the Benefits Of A Chegg Account?
There are many amazing features of a Chegg Account, and some are listed below.
Basic textbook search using the title, ISBN, or barcode scanner.
You can gather information directly from the e-book, and when you have the opportunity to study, you can launch Chegg eReader and go over the notes.
Chegg also provides textual assistance to viewers.
You will receive either rented or purchased textbooks.
Online tutoring is one of the most useful features.
It also has a Math solver feature.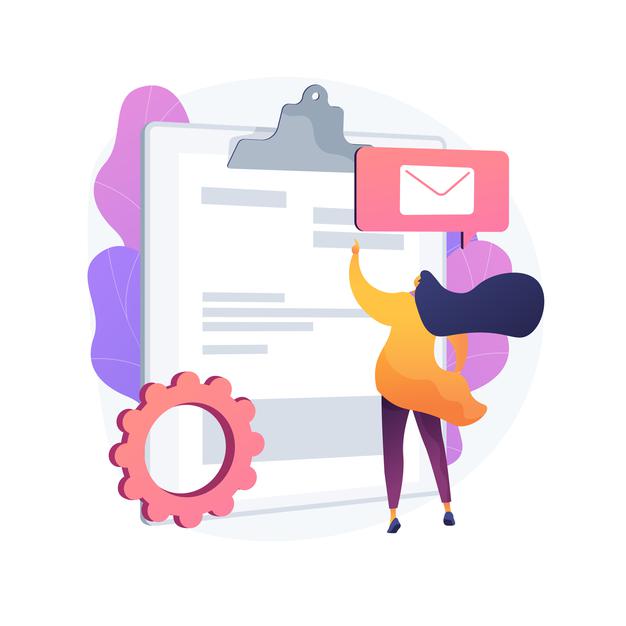 How to Get a Free Chegg Account?
So, let's look at some ways to get a free Chegg account for you:
1. Through Chegg Trial
Chegg, like any other website, offers a free trial period if a premium account is purchased. Chegg used to offer a 30-day free trial, but now it only offers a 7-14-day free trial. All you have to do is log in with your email address.
In the same way, you can register using different email addresses. Similarly, registering with different emails can assist you in obtaining many accounts with free trials, and it is one of the simplest ways to do so.
To sign in and create a free trial account, follow the steps outlined below :
Step 1: First, Visit the official website of Chegg.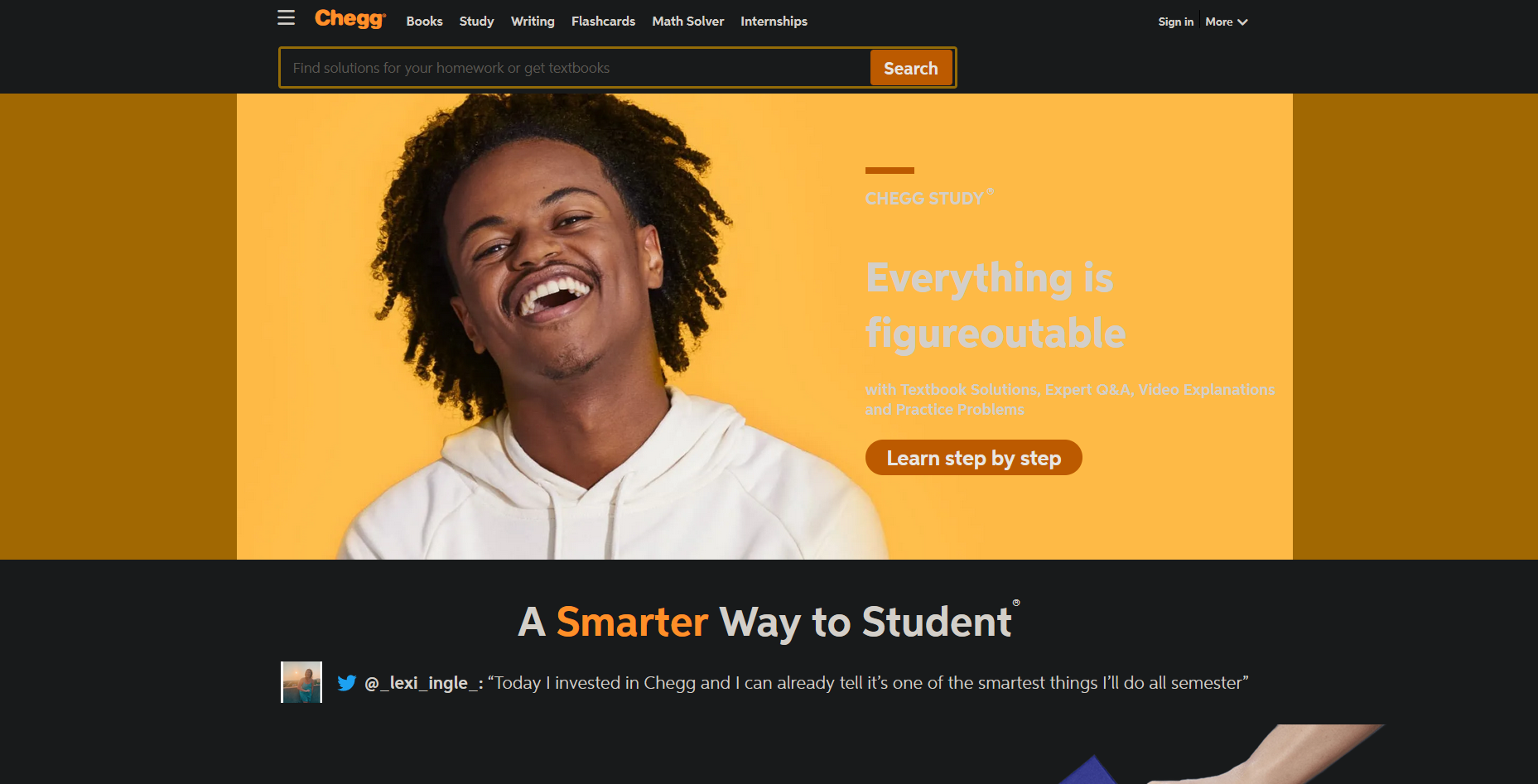 Step 2: After that, Sign in using your registered email address and fill out all of the required information.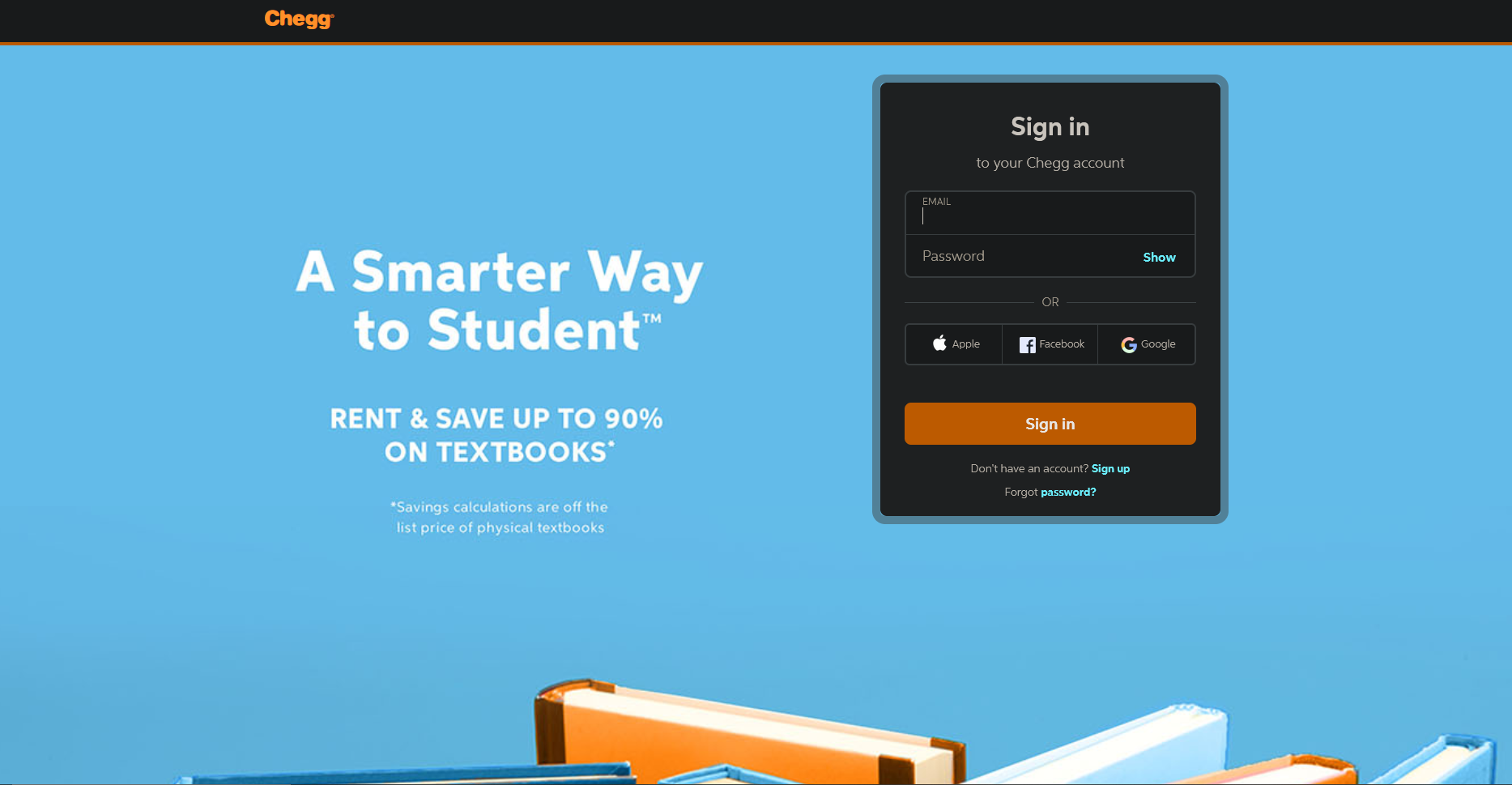 Step 3: After that, simply enter your payment information to proceed with a free trial account.
Make sure to cancel your subscription before the trial period ends so that you are not charged. However, if you do not, you will be charged.
2. Using Reddit
You must be aware of how Reddit works. Many users ask questions, and some of them provide answers. Many users have asked how to get a free Chegg account, and many others have posted their free Chegg accounts for other users to use. You can, however, try all of the emails and accounts they've provided to gain access to your free premium Chegg account.
Also, make certain that you check and access it because sometimes the links they provide are fraudulent, and you may experience problems. Don't put your faith in every link you come across. Simply take your precautions, and you'll be ready to go at any time.
3. Use An Alternative App
Many apps, such as Chegg, provide similar and slightly different features to help you study and understand the concept. Numerous applications are free to use and can be accessed without difficulty. Some alternative applications are as follows:
These are the Chegg app alternatives, and you can try them out.

4. Utilize Discord Servers
You've probably heard of Discord, which is a great platform for gamers to interact with one another through voice chat and screen sharing. Well, discord can also assist you to get Chegg free premium accounts. Many discord servers offer Chegg answers for free. These servers employ a bot that sends you screenshots of the responses in your DM.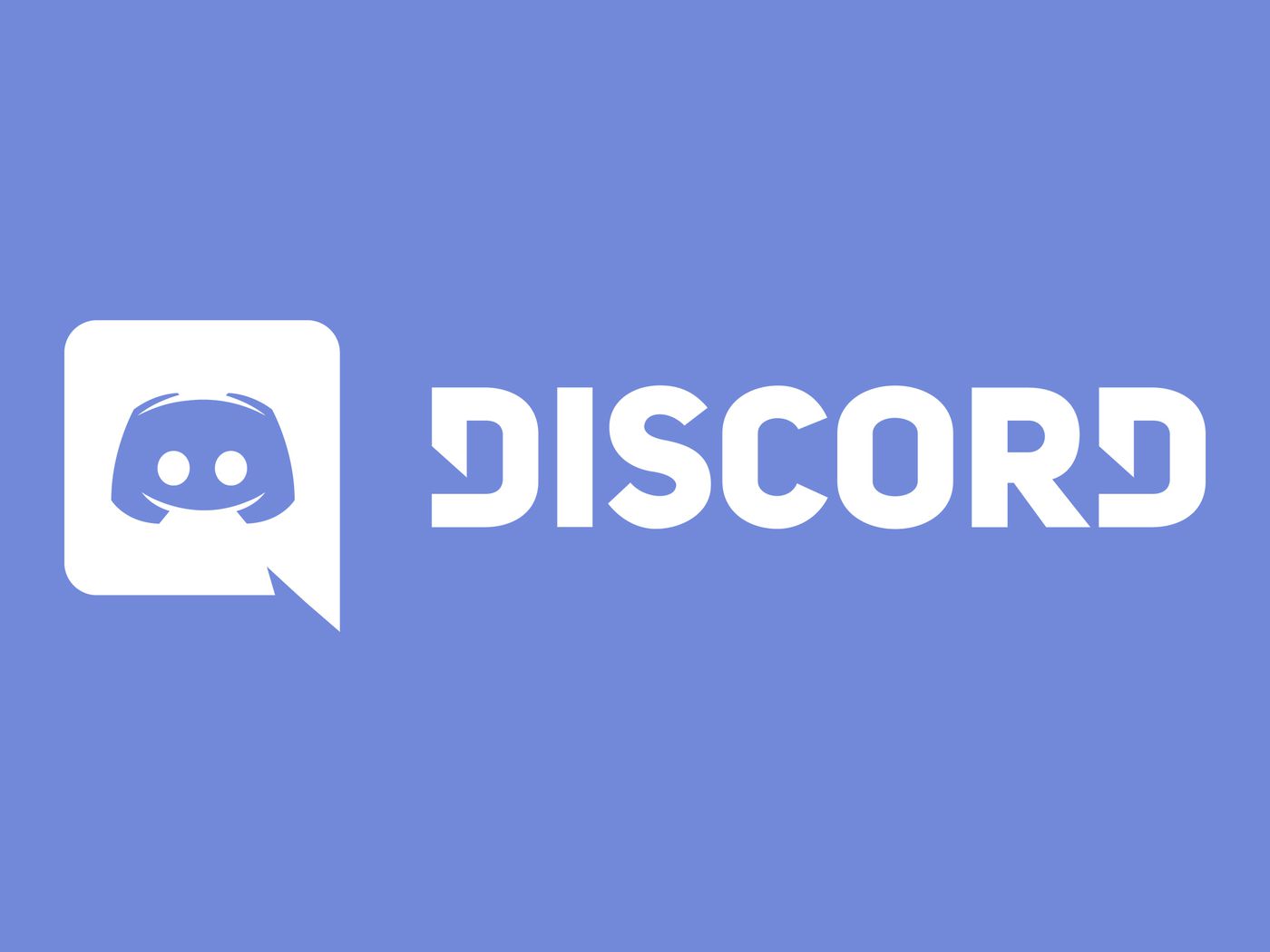 Follow the steps described below :
Step 1: Firstly, Launch your discord and search questions related to Chegg that you want to answer. Locate the muddled solution and copy the link.
Step 2: Join the Discord server and issue the command! Chegg-link-here and copy the solution link.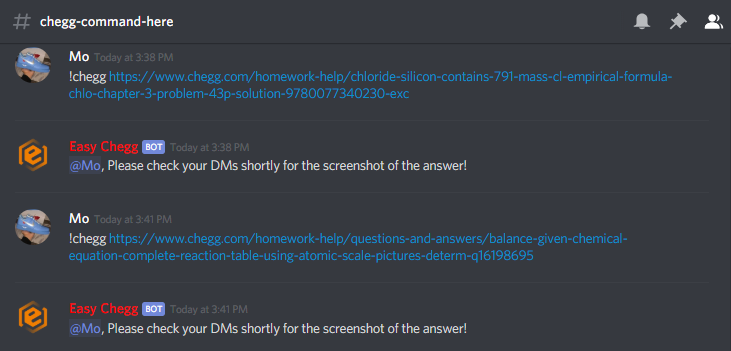 Simply wait for a while, and Chegg will send you a screenshot of the answers so you can assist. It's that easy.
Final Words
So, I hope this article has assisted you in obtaining a free premium Chegg account. I understand how difficult it can be to pay all of the time, and education is already expensive, so I have provided these free methods for you to use without payment.
Also, make certain that you do not generate any fraudulent links, as there are numerous fake links available online. Always rely on a reliable source. So, if you know of any other methods or want to share your Chegg Premium Account with us, please let us know in the comments section. Happy Easy Studying!