From your favorite TV channels to pre-installed apps, firestick can never go out of entertainment. It supports a wide variety of apps from both Amazon and third-party apps that offers the best services for free. However, it can be tough to choose the right one. Hence, to make it less challenging for you, we are going to give you a list of free movie apps for firestick.
We bet you'll love these apps and won't get enough of them. So, let's begin with it right away.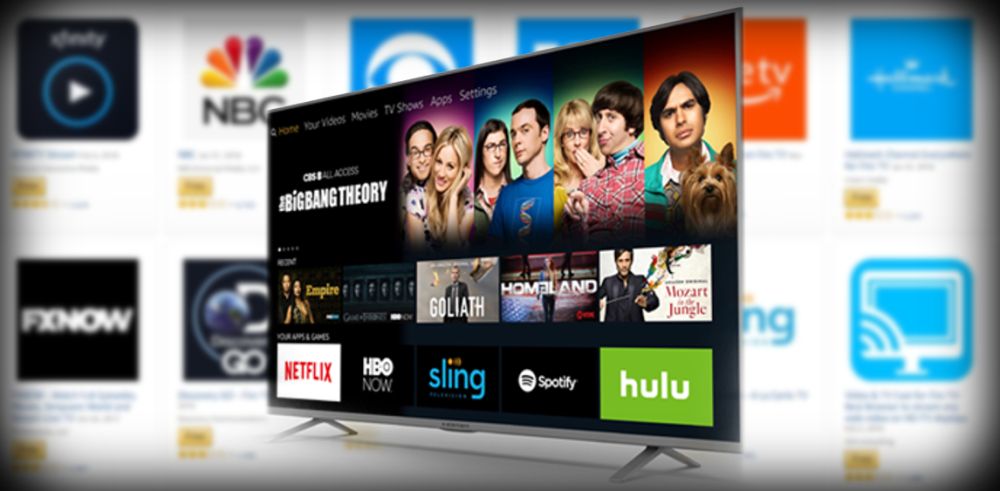 10 Free Movie Apps For Firestick 2022
Firestick provides you access to a wide variety of apps to watch your favorite movies, live TV, and even music, that too with a touch of a button. But again, how would you know which one are those top-rated apps for firestick! To solve this issue, we have set down the top 10 firestick apps that work best and are widely viewed for their incredible content.
1. Kodi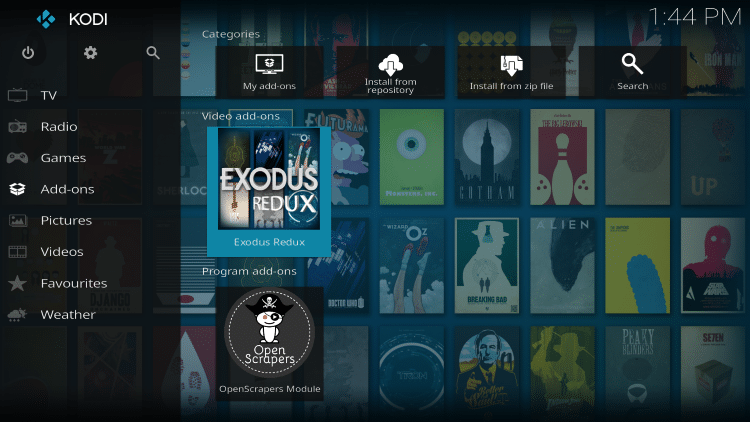 Kodi is a free and one of the best media players that every Firestick user should have access to. It offers a lot of features in just one single app. You will have to install an add-on plugin in Kodi that will help you stream the movies, live TV, music, TV shows, and even let you play games. The Kodi app has an elegant user interface that can give you access to thousands of movies which is why it is called an entertainment powerhouse.
2. Showbox HD
Showbox is our next pick for the best free movie apps for firestick. It is popular for its smooth UI and easy navigation. The app has an extensive library of TV shows, movies, and music that is regularly updated. Showbox HD doesn't require any login credentials to run their app. Moreover, the app allows the resolution viewing along with the subtitles that too without having to worry about ads.
3. Tubi TV
Tubi TV is a free movie app that is even available on Google PlayStore. This app is a host of loads of movies and TV shows that can be difficult to find elsewhere. You can watch a bunch of content of all ages without any subscription charges. So be it, drama, comedy, Kdramas, classic shows, anime, or British shows, this app has it all. Also, it is a legit app that is free of all Malware and other exploited scripts. So, you can get this app for your firestick without any hesitation.
4. Vudu
Vudu is the next popular video-on-demand streaming app that provides users free access to movies, TV shows, and much more. Here, you can watch the full-length movies in 1080p which makes it the best choice for HD streaming. Vudu categorizes movies into different genres like crime, comedy, action, thriller, suspense, etc. While movies are available for rent, you can also check out the section named Movies for us and New Movies, for free movies.
5. Sony Crackle
The Sony Crackle is a free online service that is available across 20+ countries. You can watch a large number of the latest movies, TV shows in HD quality. And that too without any subscription fees. However, you will have to accept a few mid-roll ads while streaming a movie.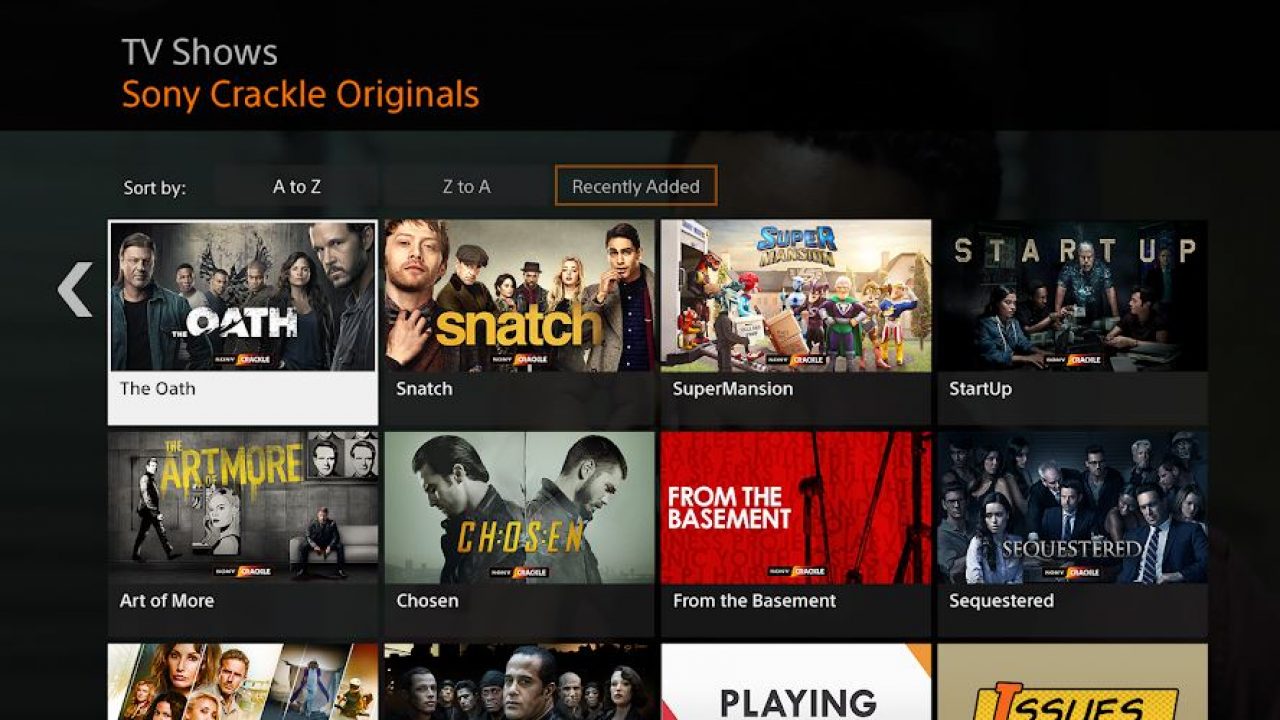 Many large production houses have joined hands with Sony to provide you with the most stunning content of all. Hence, the app compiles a huge video library with great video quality. So, if you wish to enjoy a movie on a big screen, that won't be a problem.
6. TeaTV
TeaTV is an Android app that has been gaining popularity for a while now. It provides a vast collection of popular movies and TV Shows. And hence, the best free movie app for firestick. The user interface follows a proper organization of the content which makes it easy to use.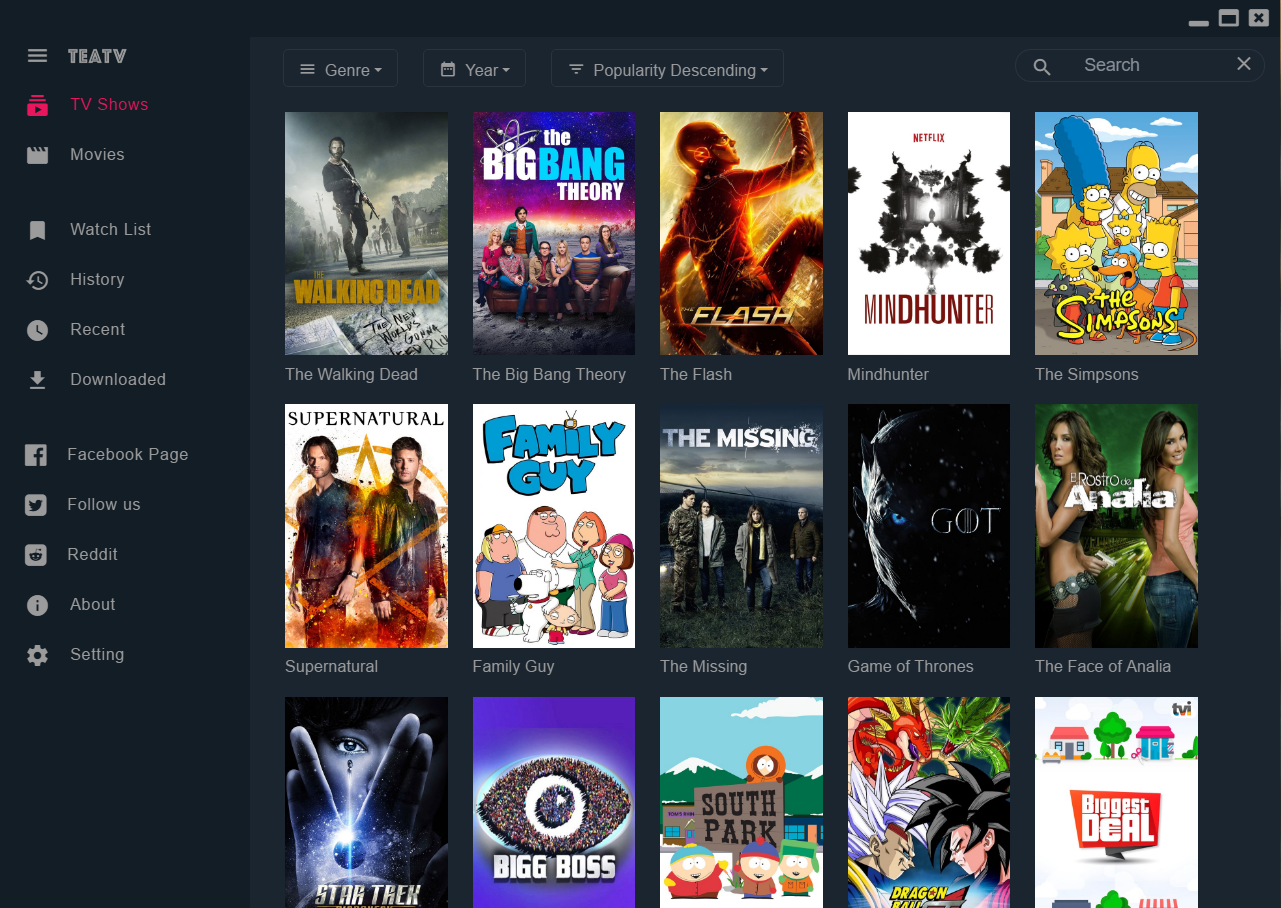 You will also find a movie guide that gives you information related to upcoming movies, trailers, and reviews. In addition, the app allows you to maintain the watch history with a pause and resume button for quick access.
7. BeeTV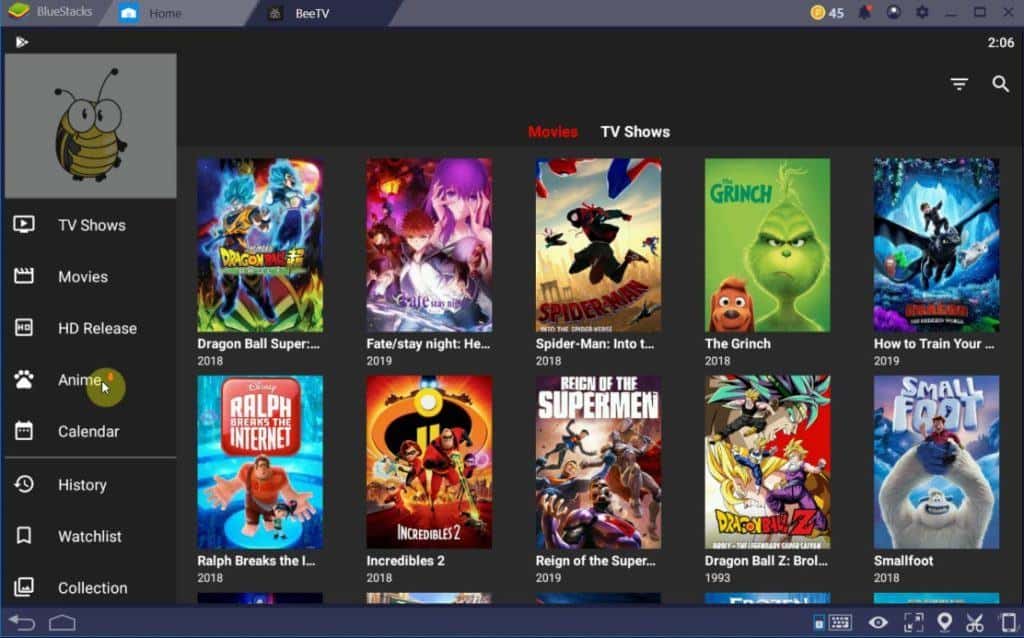 BeeTV is comparatively new against the other apps that are available in this list. However, it works amazingly on Amazon devices. The app is lightweight and works smoothly on your Firestick and Fire TV devices. This app is relatively fast too. It fetches the streams real fast which is something not all app is good at.
8. Popcorn Time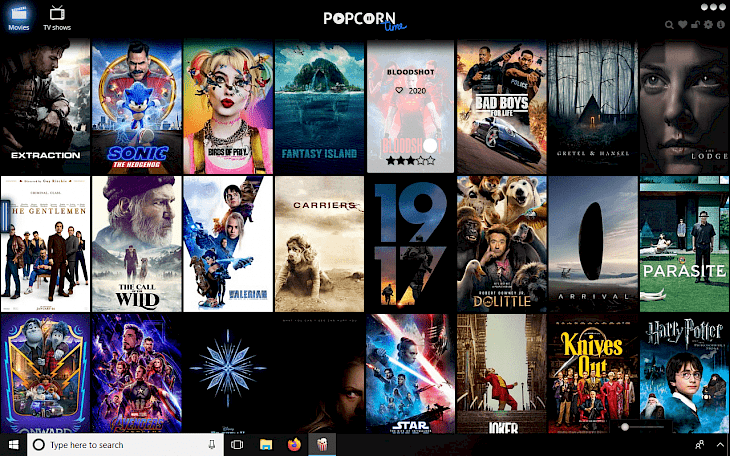 Popcorn Time is a movie player app that is free for its users. The app has a straightforward user interface and you will love the quality of the media available here. Popcorn Time is the best app to stream movies directly from the torrent link after searching for your favorite movie. The app supports multi-language subtitles. Also, it allows you to download movies on your Firestick for free.
9. Crunchyroll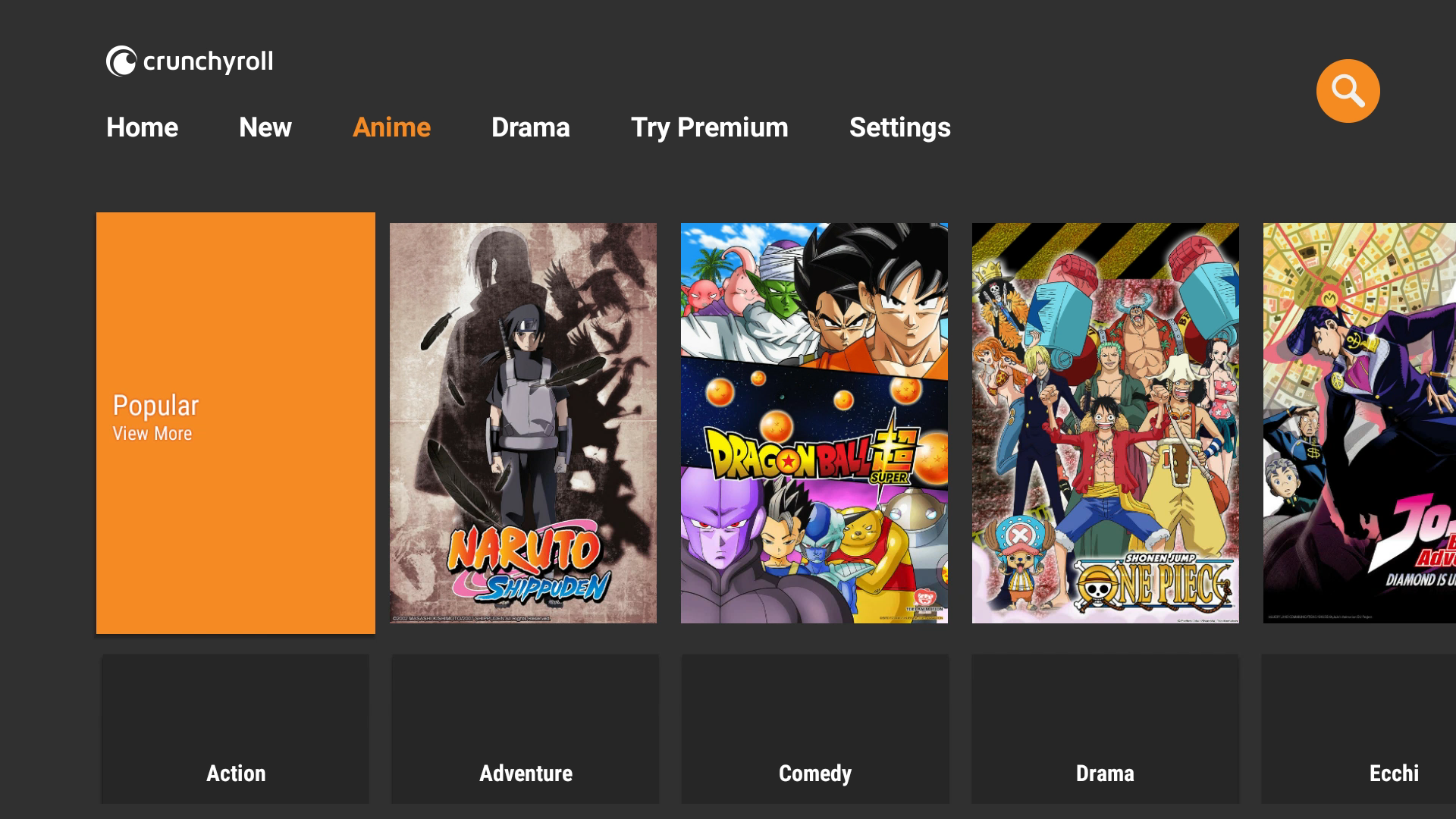 Crunchyroll is a popular media app that focuses mainly on East-Asia content like manga series, anime, and TV shows. The app is specially designed for anime lovers. It is a legit app that provides you with all the latest episodes of anime just 1 hour after the release in Japan. However, only premium members are allowed to watch the latest content so soon. Others can access the shows for free after 1 week of the official release. All in all, it's free and the best app for firestick.
10. Freeflix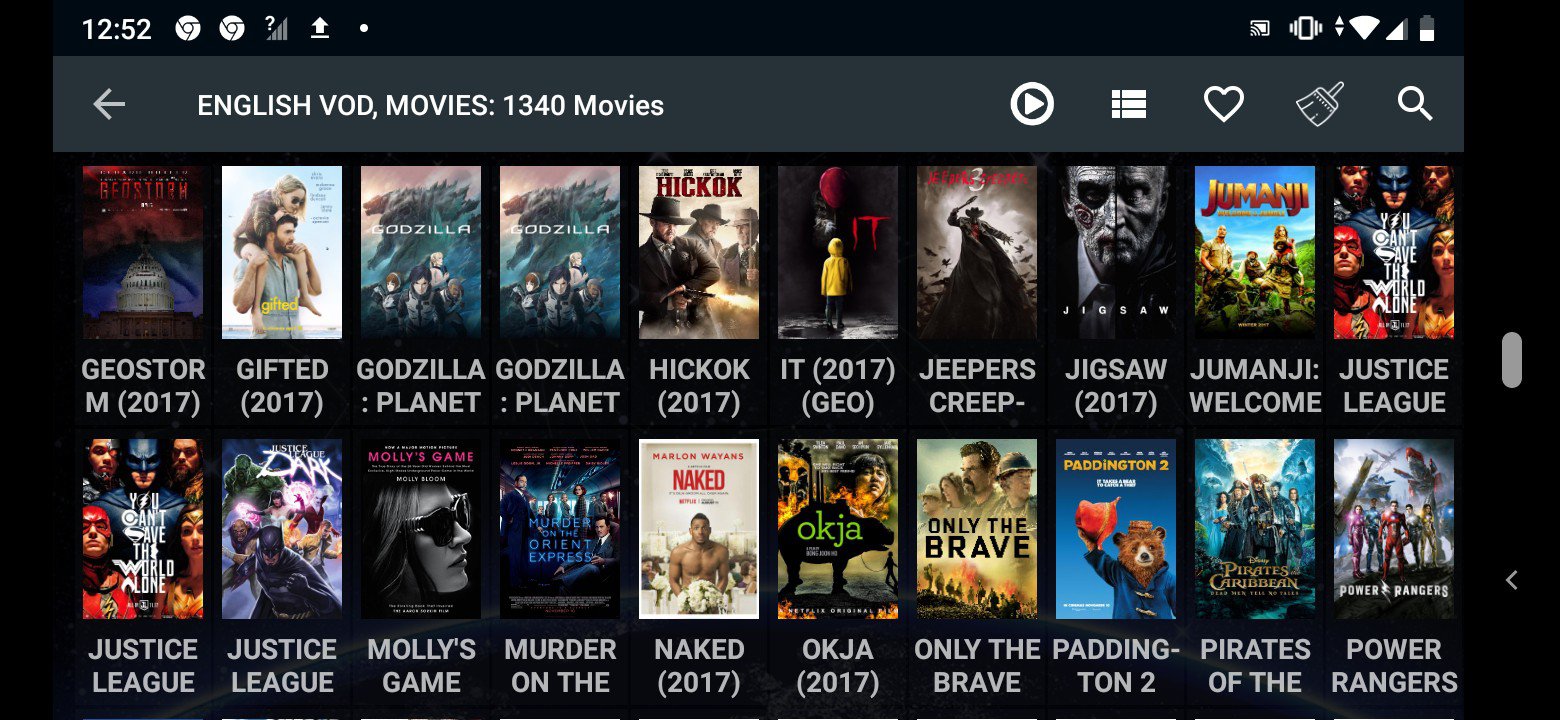 The last one on our list of best free movie apps for Firestick is Freeflix. Here, you can catch up with all the movies, series, anime, for free. Also, you can watch several live TV channels and sports. The app has an easy-to-use interface that offers a built-in video player, subtitles, and quality content. Hence, making it the perfect choice for TV lovers.
Top 15 Movie Apps For Firestick For Free
To lessen your stress, we have listed all the free movie apps along with some new ones that you can use for your Firestick. So, without wasting your time, go on and install these apps now.
Final Words
So these were the top 15 best and free movie apps for Firestick that you can try in 2022. You can install these apps to watch unlimited movies for free on your firestick device. Moreover, these apps are safe to be installed and won't cause any harm to your Firestick. Hence, making it the best pick if you are running low on budget. If you know about more free movie apps that we have missed, write us in the comment section.