Wondering whether in GTA 5 you can earn money without any cost or not? Well, here we have for you glad tidings in the form of the GTA 5 online money hack. There are many other gamers just like you searching for a crosscut to receive free money in GTA 5. As we all know that money is a key factor in GTA, so who doesn't want to have a good journey in the game without putting many efforts.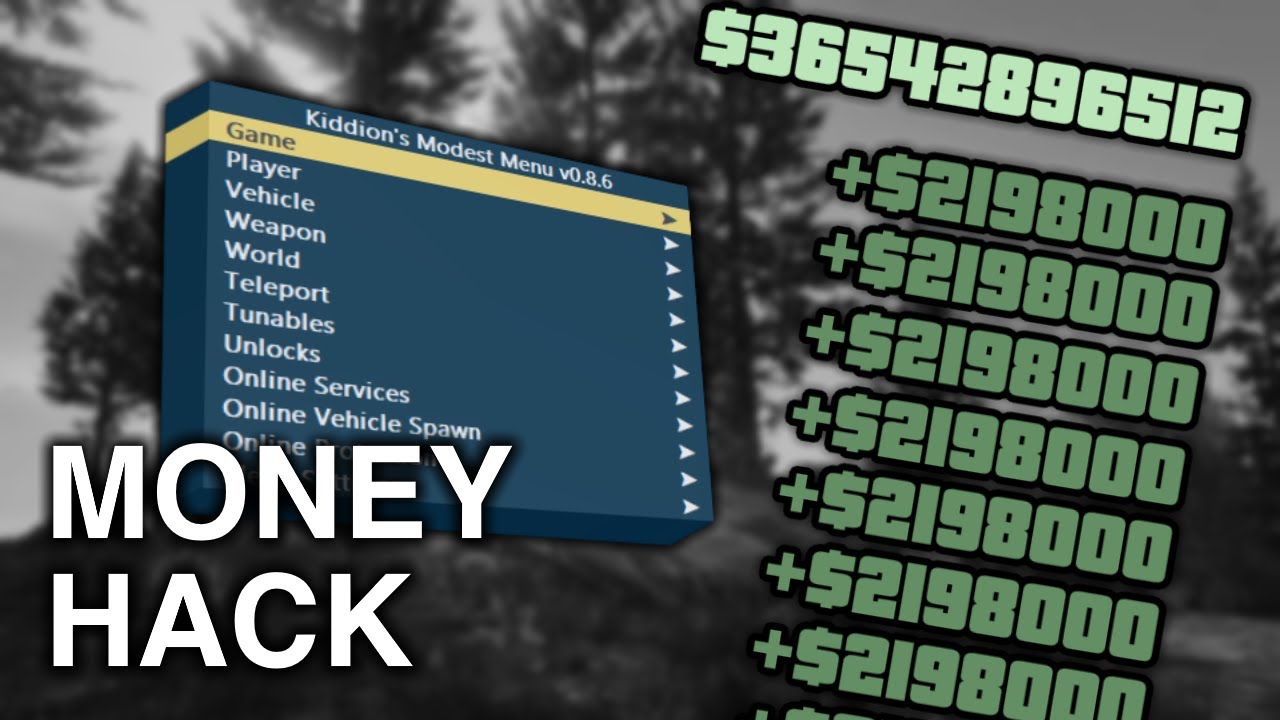 There are many cheats available of GTA 5 related to various aspects but GTA 5 online money hacks are a bit tricky. But don't be disheartened because we are here for you, in this article you will find GTA 5 online money hack which you can use by following the steps given and earning some free GTA $.
GTA 5 Money Hack 2022
If we talk about the previous versions of Grand Theft Auto there were a large number of hacks present related to many things including money cheats. But if we take Gta 5 into consideration we are in a bind, because as such there is no GTA 5 online money hack code that will let you get lots of GTA money. The most plausible reason behind this bad news is the stock markets present in the game whose situation relies on the activities and spending of the gamers. Hence, if everyone will start purchasing all the things they want, it will crash rapidly.
Warning! Since you are looking for GTA 5 online money hack we are sure you must have encountered links and sites which profess to provide you or generate money in the game. In return, they ask you for your Rockstar Games ID and to verify yourself as a human. Also, some of them ask you to fulfill a survey or something of that sort.
Keep in mind that all these sites are con sites and you must avoid them no matter what. They are frauds and you will not get anything but they, on the other hand, will be able to extract all the personal information from you.
GTA 5 Online Money Glitch
Okay, so this was all about the bad news. I know you must be thinking now that it is almost impossible for you to receive free money on GTA 5. But again you must not be disheartened because now is the time for some welcome news. Some glitches have been detected which will prove to be a boon for all gamers looking for ways to add GTA$ into their account. After you are filled with the GTA money you can lavishly spend it to buy various estates, resources such as vehicles, ammunitions, and loads of other stuff.
1. Method 1
Step 1: First you need to drive to the casino and go to the menu. Now go to the Online tab and click on Options. There set the Spawn Location as "Casino Penthouse".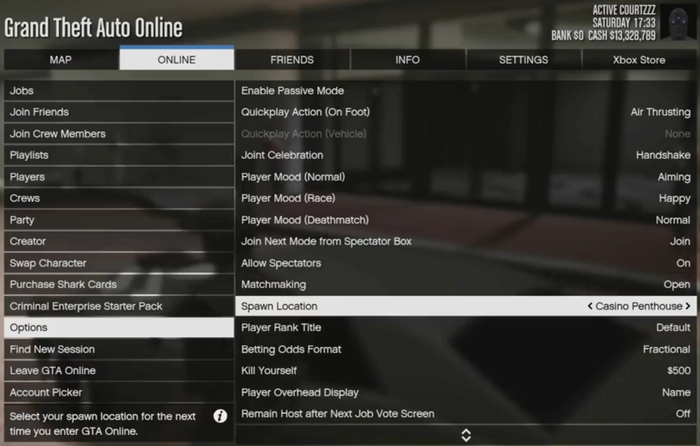 Step 2: Keep in mind that Spawn Location changed setting has been saved. Now to make sure that your Spawn Location is saved you need to change your costume.
Step 3: After you have successfully reached the Casino you need to proceed towards Inside Track where there is a betting section of the horse race.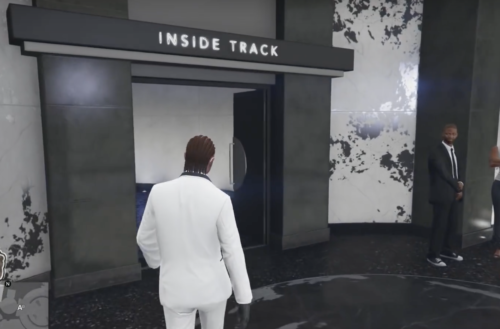 Step 4: Simply seat yourself anywhere in the horse race betting section to start betting.
Step 5: Now lay a bet by going to the betting system and then pressing the "Place Bet" option present on the bottom right side of the screen. How to decide which horse to place a bet on? Well, select the one with either the greatest or lowest chances.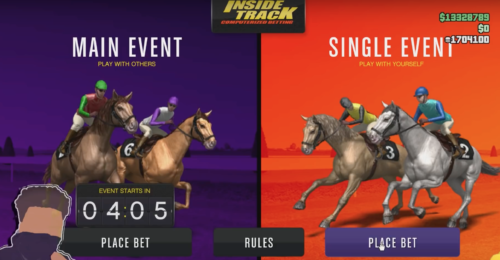 Step 6: You are required to gamble the highest bid amount on your horse which is 10,000 chips.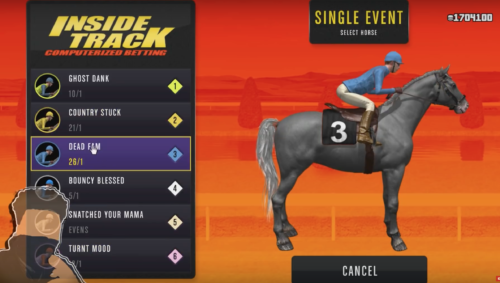 Step 7: Now it's time for you to take a break while the horse race is going on.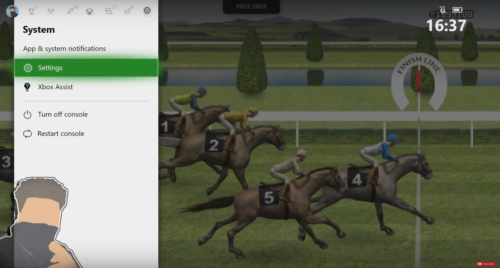 Step 8: The crucial thing starts from now. In case the horse on which you put the bid wins then good for you. You can simply collect all your gains and leave.
But in case you are not lucky and you see that your horse is not going to be the victorious one, just QUIT. Ensure that you quit the game before the horses touch the end line.
Step 9: After quitting the game you need to again start it and respawn at the Casino, where your Spawn Location has been saved. Now you will notice that your GTA dollars are still the same as they were before all this betting procedure.
Hence you can again follow this whole procedure until you win the bet or you are fully satisfied with the amount of money in your virtual account.
2. Method 2
Step 1: Open an Invite-only session but you should not invite someone.
Step 2: Now head to the convenience store located in Downtown Vinewood.
Step 3: After reaching the convenience store you need to put ALL of your GTA dollars in the ATM.
Step 4: Once you have deposited all your funds go towards the prison.
Step 5: After you arrive at the prison, go to the parking and search for Vulcar Ingot. In case you are not able to find one just tour to and fro the prison and you will start to see the cars.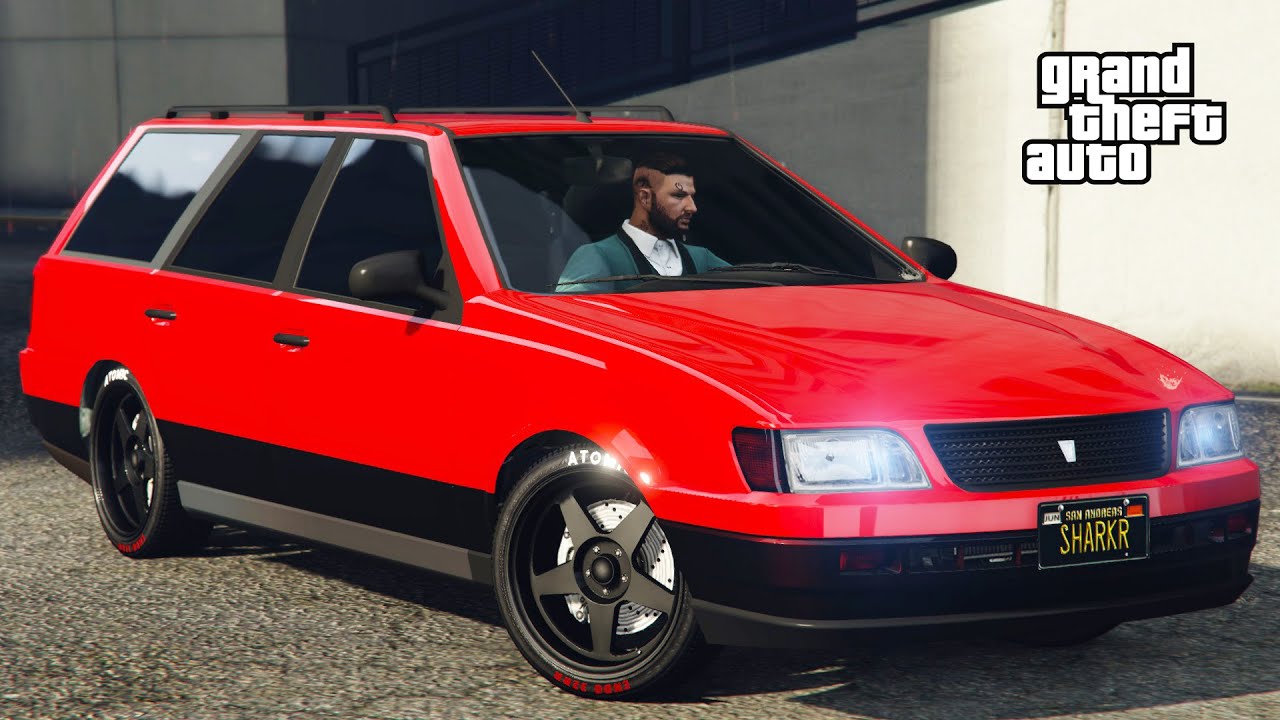 Step 6: Take one of them and head to Los Santos Customs located in Grand Senora Desert. Keep in mind that you should not repair it after reaching Los Santos Customs.
Step 7: Now vend the car for which you will most likely receive $800 or so. Satisfied with this amount you can very well leave now. But in case you want more money then keep following the steps.
Step 8: Cross the road and go to the ATM right in front of Fleece. Here put the money you just earned, i.e. the 800$ you got on selling the car. Remain in the ATM menu.
Step 9: Switch between your main menu and your transaction log rapidly for about 30 seconds to 3 minutes. Ultimately the ATM will freeze due to this switching over.
Step 10: Finally, enter and hold up the convenience store. Now the storekeeper will definitely heave you lots of dollars if you have accurately obeyed the procedure. Just in case it did not work you need to try once again from the start.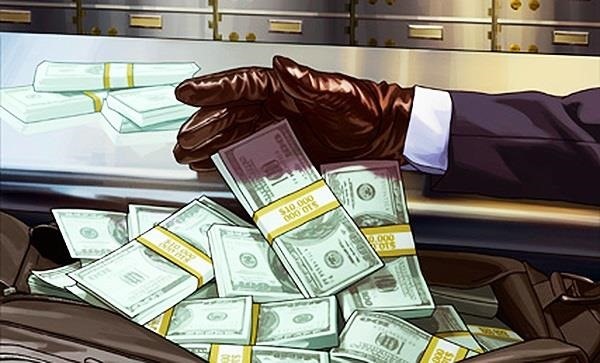 Final Words
Though there are no such GTA 5 online money hacks code available but we hope we have not disappointed you. You can take the advantage of the glitches and follow the above-given procedure to bag as much money as possible. So hurry and use these glitches before they are patched up.