If you are facing lags, no response, or some other issue while playing Minecraft, let me tell you my friend that the time has come to allocate more RAM to Minecraft. Despite being a simple graphic style and of a comparatively low RAM requirement, it might need a bit more RAM.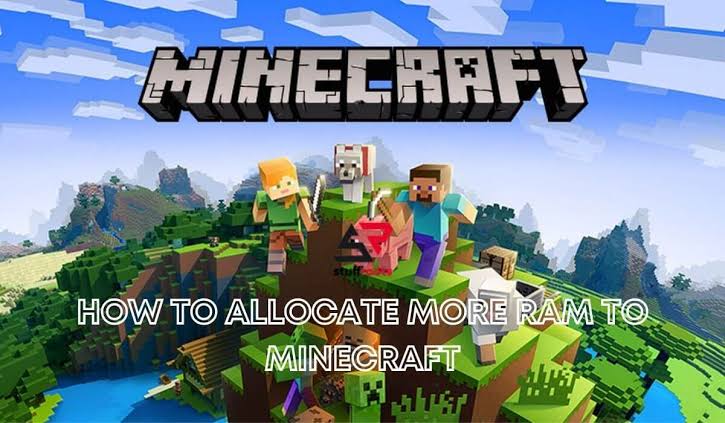 All the background happenings in Minecraft can sometimes make it a heavy RAM using the game. Once you are playing with some shaders or using some mod application as a Minecraft launcher, the RAM required becomes much more than the standard version, which needs to be taken care of.
If you are thinking about allocating more RAM to Minecraft but is confused about doing it, here is the solution. We will tell you multiple ways which can easily solve your problems.
What's The Minecraft Requirement?
Minecraft is a very popular and widely played sandbox game. When you approach the game for the first time you might feel the graphics to be lego-like and not so attractive. The gameplay is very simple and hence the graphics requirement is also not so high.
The minimum graphics requirement is 2GB of RAM to run properly. Although, the recommended graphics is 4GB RAM. If you have RAM of more than 4GB, you do not need to worry at all. Just read the post below and you will get to know how you can allocate more RAM to Minecraft. You can easily install shaders, mod launchers and uplift your gaming experience.
1. How Much RAM You Have?
Before proceeding to allocate more RAM to Minecraft, you must know about your PC configuration. Let's help you in checking the amount of RAM you are left with and how much more you can allocate. Follow the simple steps below to know about your systems RAM:
Press Windows + I key to go to 'Settings'.
Scroll down to choose About.
You will see a window with device specifications appear. See the 'Installed RAM'.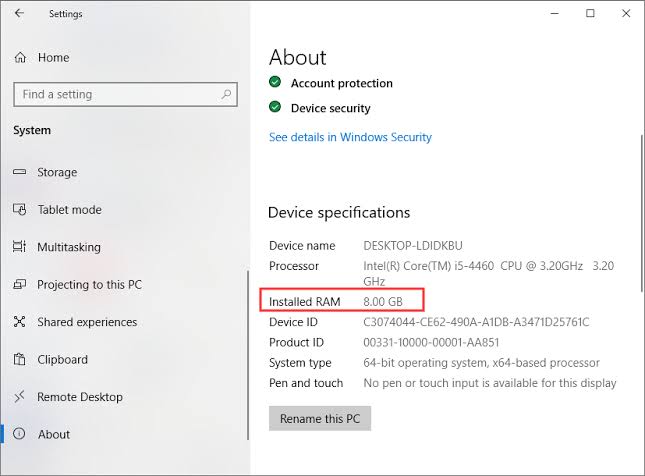 If you have an installed RAM of 4GB or more than that then only you should proceed with the further process. In case, you don't have a minimum of 4GB RAM installed please let Minecraft function as it is functioning. Furthermore, RAM allocation to Minecraft might leave other functions starving.
3. Is Your Java Updated?
It is highly suggested that you visit the Java website by clicking here and downloading the latest version of Java. This will ensure that you have got the latest version and there will be no issues in further RAM allocation.
How To Allocate More RAM To Minecraft?
So, finally, we are on the most important question that needs to be answered today. There are various methods and steps to be followed for different launchers being used. But you don't need to worry as will be discussing it for most common launchers.
1. Default Launcher
First and foremost let's talk about the default launcher. If you are using the default launcher to play Minecraft and you are now in the mood of allocating more RAM to Minecraft, here are the steps: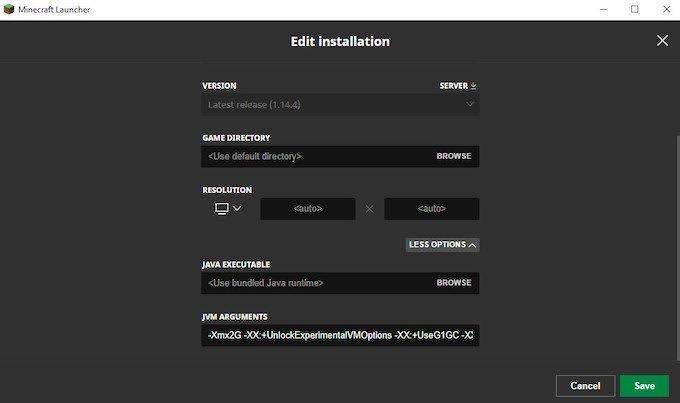 Run the default Minecraft launcher and choose the version you want to play.
From the top, go to the Installations tab.
Now, move your cursor and click on the three dots beside the version.
Choose the Edit option from the drop-down.
A new window appears with game information. Click on More Options and scroll below to JVM Arguments.
Here you will see a box with a code written, starting with '-Xxm', and the next characters are 2G, 3G, or 4G. The numeric value represents the amount of RAM allocated to Minecraft and hence changes it accordingly. Do not make any other changes in the code as it might make your game corrupt.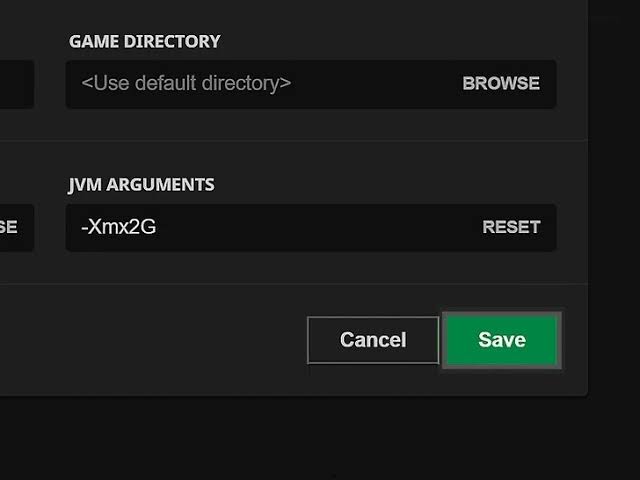 Click on 'Done' if you have entered the value.
Now launch the game and start playing Minecraft with more RAM on your default launcher.
2. AT Launcher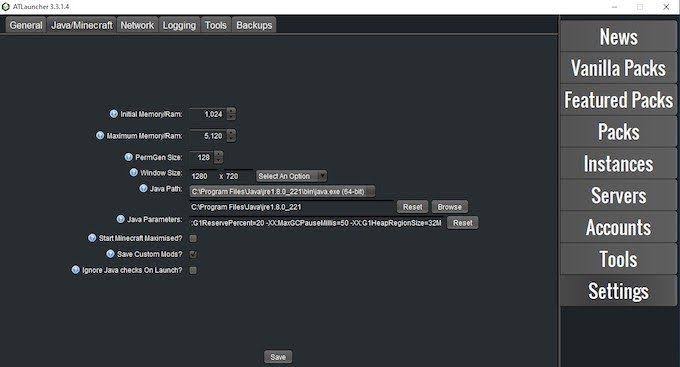 Many of the gamers use AT launchers for playing Minecraft. If you are also among them and looking for ways to allocate more RAM to Minecraft here are the steps you need to follow:
Run the launcher on your system.
Click on 'Settings' from the menu given on the right side.
Now click on the Java/Minecraft tab.
Click on maximum memory/RAM.
Space will be given where you need to type the amount of RAM you want to allocate.
If you are done here, click on 'Save' and close the settings window.
Now run the game with an AT launcher with increased RAM.
3. Void Launcher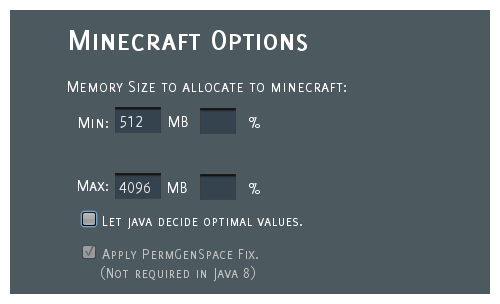 This is another very poor launcher for Minecraft lovers. Follow the steps below to allocate more RAM while using Void launcher:
Run the Void Launcher on your PC.
Go to the top right corner and choose gear and then Settings.
And then choose Minecraft and click on Options.
The Max, column fills the maximum amount of RAM you wish to allocate to Minecraft.
If done, save the settings and relaunch the browser and start playing the game.
4. Technic Launcher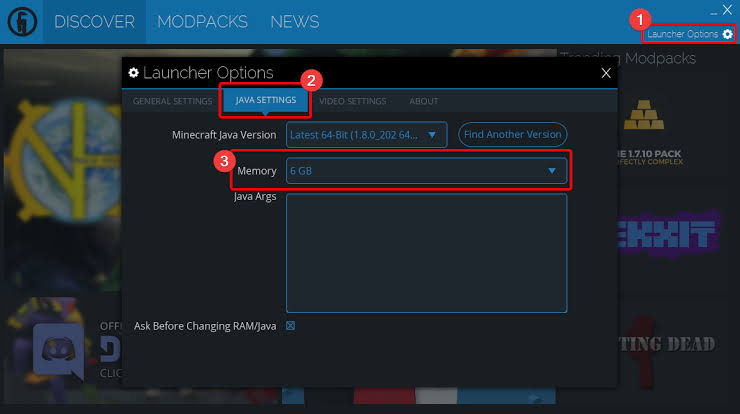 This name doesn't need any introduction as it is a well-known launcher for Minecraft. If you wish to increase the amount of RAM for Minecraft and you are using this launcher, follow the steps below:
Run the Technic launcher on your device.
Click on Launcher Settings in the top right corner.
Go to the Java Settings tab.
A drop-down menu will appear further allowing you to adjust the memory.
Once done, save the changes.
Restart the launcher and enjoy Minecraft without any lag issues.
5. Twitch Launcher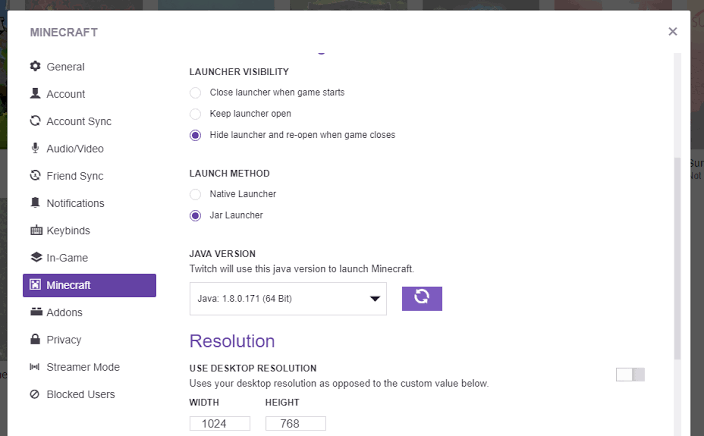 If you are a Minecraft lover, you must be knowing this name or most probably be using it. To allocate more RAM to Minecraft in Twitch launcher follow these steps:
Run the Twitch launcher on your PC.
Go to Files and then click on Settings.
Choose the Minecraft tab.
Under the Java Settings section, you will see the Allocated Memory option.
Adjust the slider to increase or decrease the amount of allocated RAM.
If done, go back and run Minecraft.
Conclusion
There is a different feeling of playing games with better graphics and no lags in between. Minecraft can be played easily by adjusting the amount of RAM we wish to allocate.
This was a full guide to help you to allocate more RAM to Minecraft. We have provided you with detailed steps for default as well as many other browsers. Hope you found this helpful and also don't forget to share this with your friends who love to play Minecraft.