Were you trying to load the Instagram feed, but you see an error stating Instagram couldn't refresh the feed? If it's true, then you must be frustrated right now. Although Instagram doesn't just crash, every platform tends to have errors. And hence, it is possible to see this error on your screen. Even so, you don't need to worry, as we have good news for you. You can sort out this error with just a few simple steps. And that's what we are going to do in this guide. Here, we are going to give all the information about the Instagram Couldn't Refresh Feed error including the different ways to get away with it.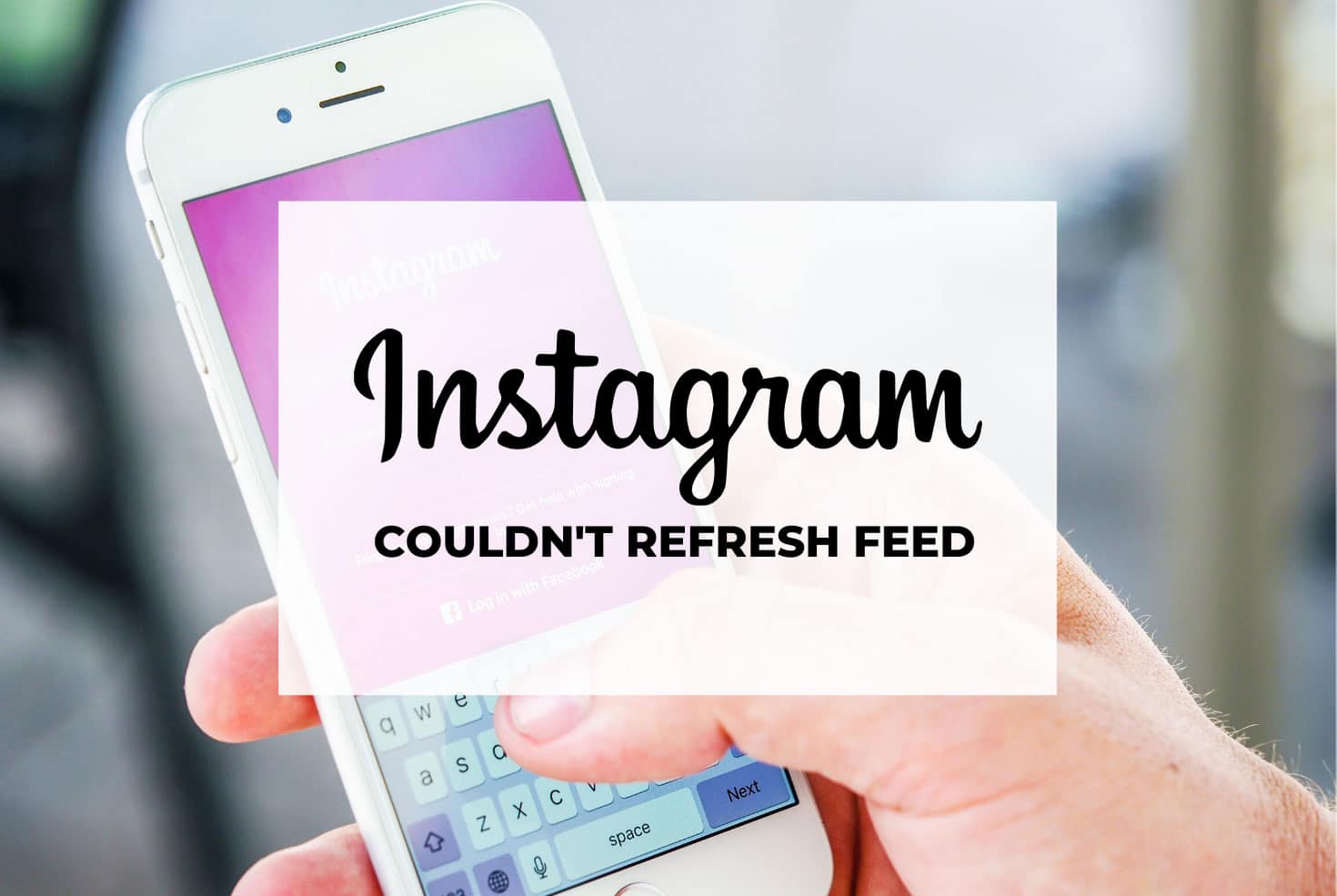 How To Fix Instagram Couldn't Refresh Feed Issue?
We know that the "Instagram couldn't refresh feed" error is the least favorite error among the users. The inability to open stories and load recent posts can happen all of a sudden and it is disgusting. However, the reasons for such errors can be quite common. Like slow Internet connectivity, server down the error, and so on.
Hence, let's discuss all the possible solutions to remove this error right away.
1. Check Your Internet Connection
The slow Internet connection can surely ruin all the fun of scrolling through the feed. Since the internet is not fast enough, Instagram is unable to the latest loads photos and videos. It might also happen when the connection is overloaded with traffic on festive like New Year's Eve.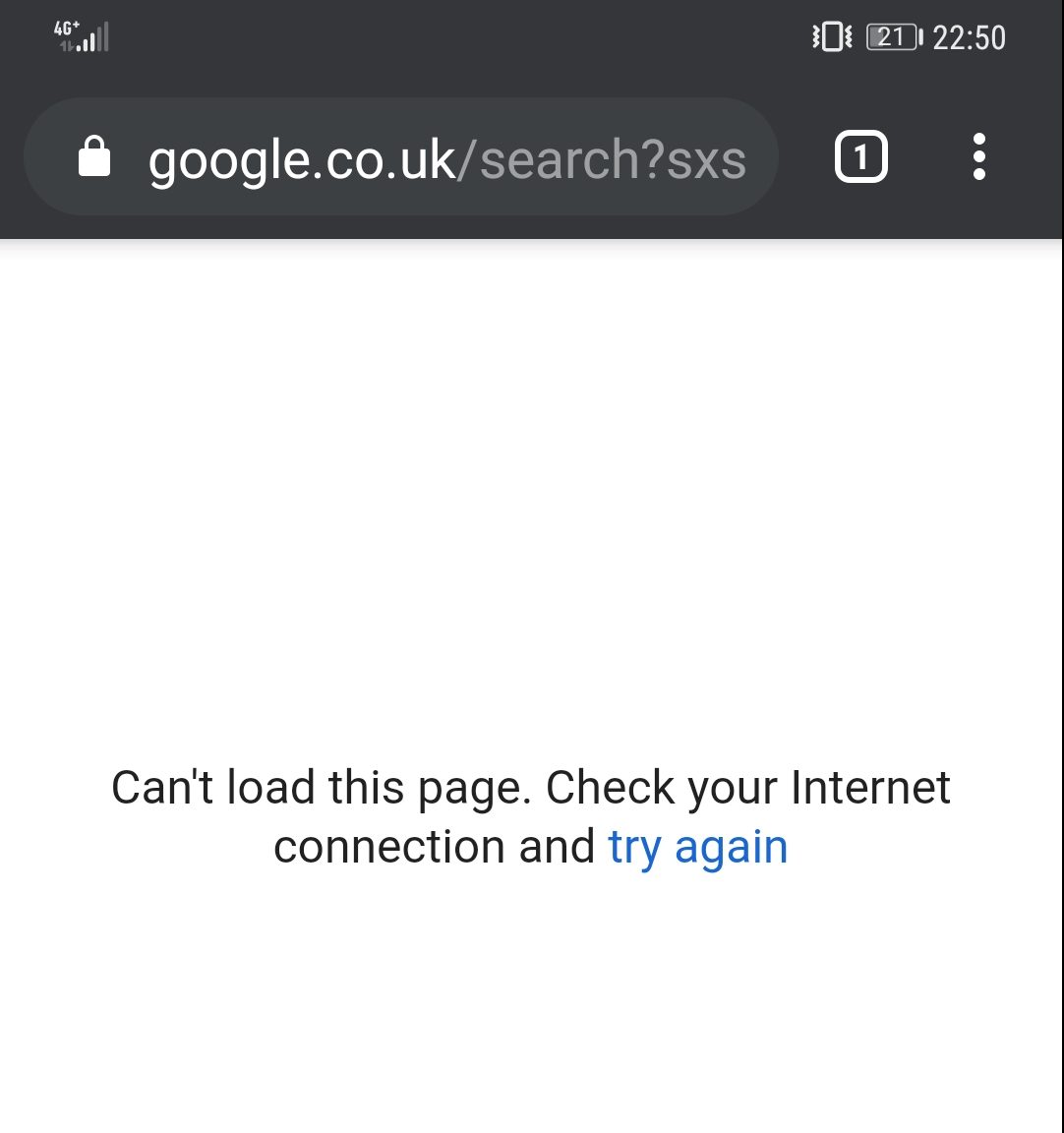 Hence, if you see this error then the first thing you should do is to make sure you have a proper Wifi/ data connection. You can also try to open a browser, if it loads slowly then it means that you have a weak signal. So, you can switch to another network or wait for a while for your Internet connection to work again.
2. Set Your Date And Time Automatically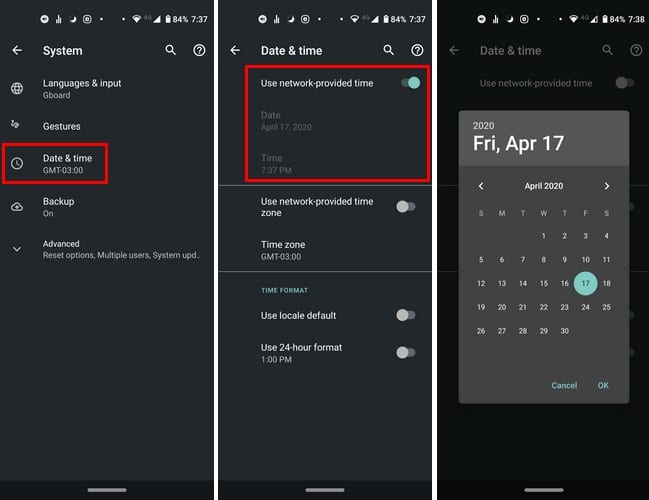 Sometimes when the Date and Time on your device are set manually and it doesn't sync with the actual time. It may prevent your Instagram feed from refreshing. So, to fix this, set the date and time of your device to automatic. By doing that, you can make sure that there are no conflicting values ever again.
3. Log Out And Log In Again
The inability of Instagram to load the feed could be because of some temporary glitch with your account. You can try to log out first and then log in to your account again. To check if this is the problem, follow these steps to log out from your account and then log in again.
Go to the Account tab then click on the Hamburger icon.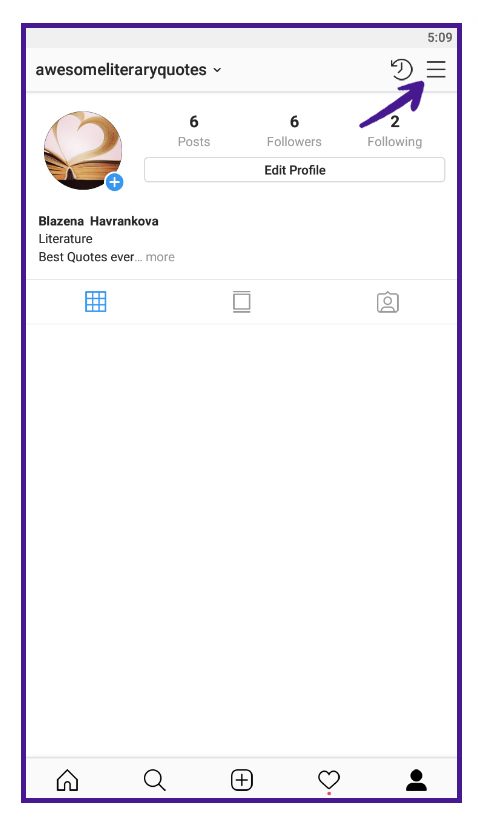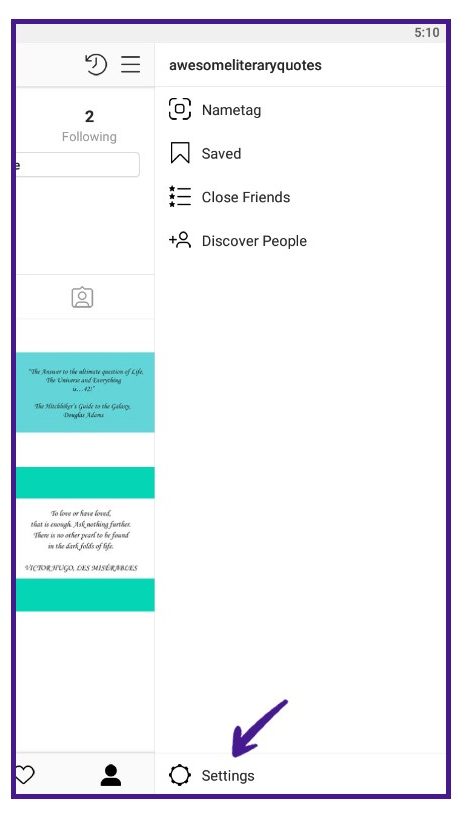 Now, scroll through the list and select the log-out option at the bottom.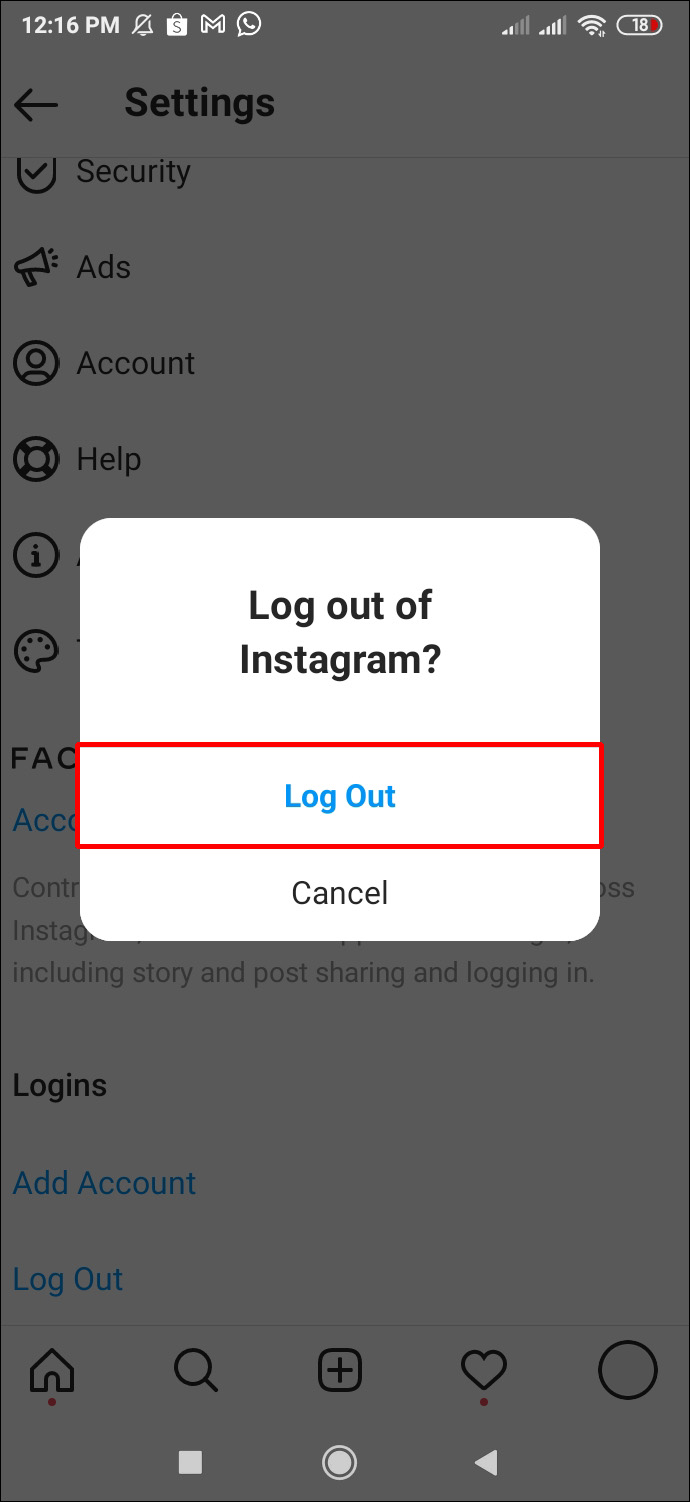 This will log you out from the Instagram account and get you to the login page. Now, you can enter your login credentials to log in again to check if the error has gone.
4. Restart Your Device
Restarting your device can be a good idea to remove the error. Rebooting the device mostly fixes all the other apps as well. Android users can directly press and hold the power button. Here, you will get the option to restart your device.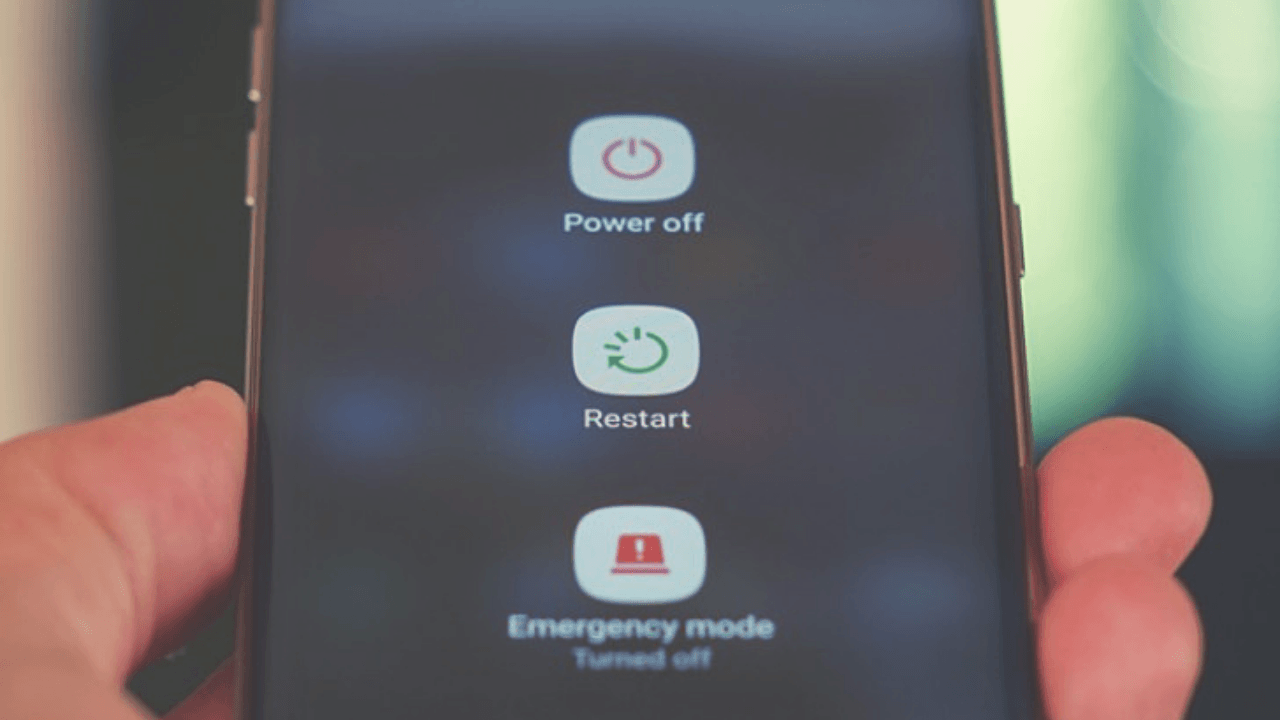 On the iPhone, you have to hold both the power and home button for almost 3 seconds. And then you will see a blank screen and an Apple logo. This method should pretty much work for you. If not, you can move to the next section.
5. Update Your App
The next method that you can try is to update the existing Instagram apps. Updating the app from the PlayStore can probably solve the problem.
So, let's follow the steps required:
Go to PlayStore and in the top-left corner, you will see the three horizontal lines. Click on them.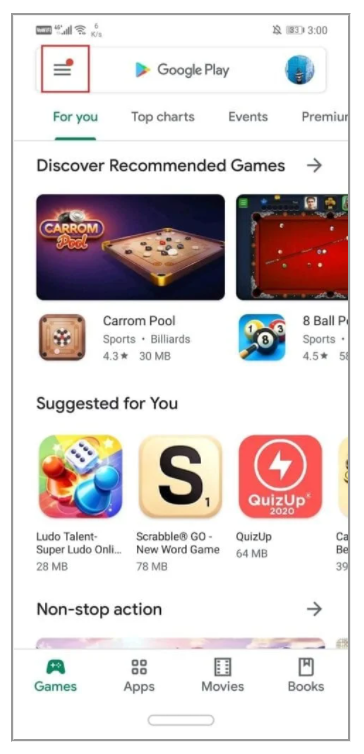 Now, go to the My apps and games option.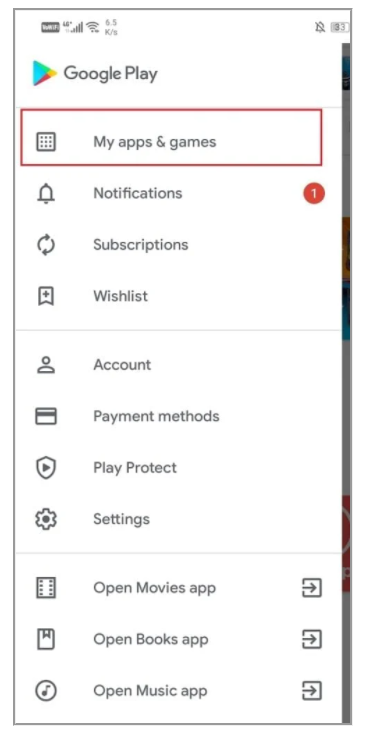 Search for Instagram and check for updates. If there is an update then click on the update option.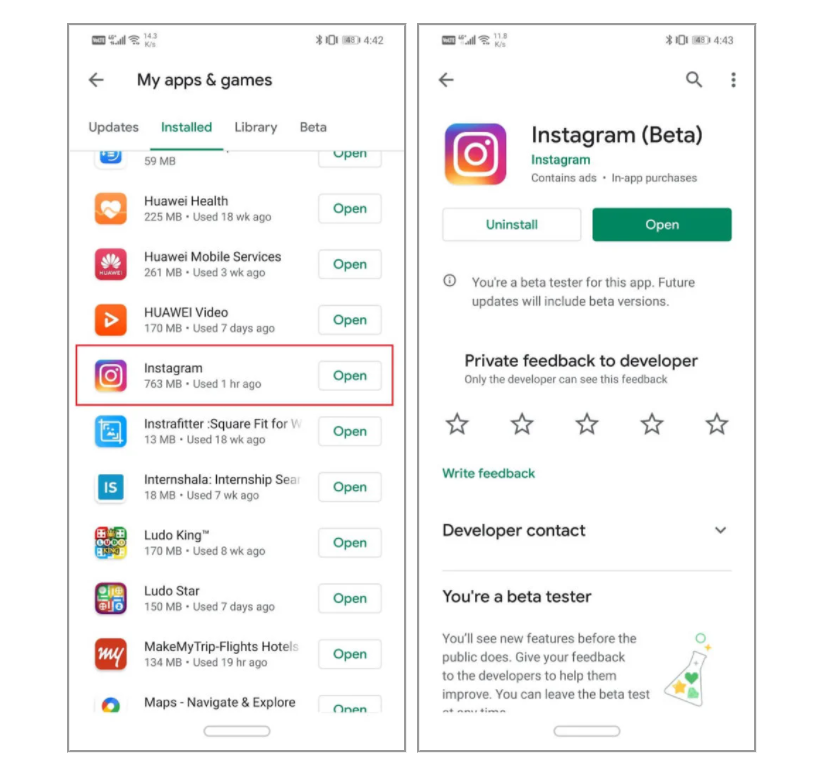 Once done, try to open the app again. This method might have finally resolved your problem. If you are still facing the issue, then let's check out the next solution.
6. Clear Cache For Instagram
Instagram collects cache in the background so that it can easily load the frequently visited content faster for you. However, the corrupt cache might cause you the error of not loading the feed. So, do take a look at the steps given here to clear the cache and storage from your device.
Go to Settings and tap on the Apps option.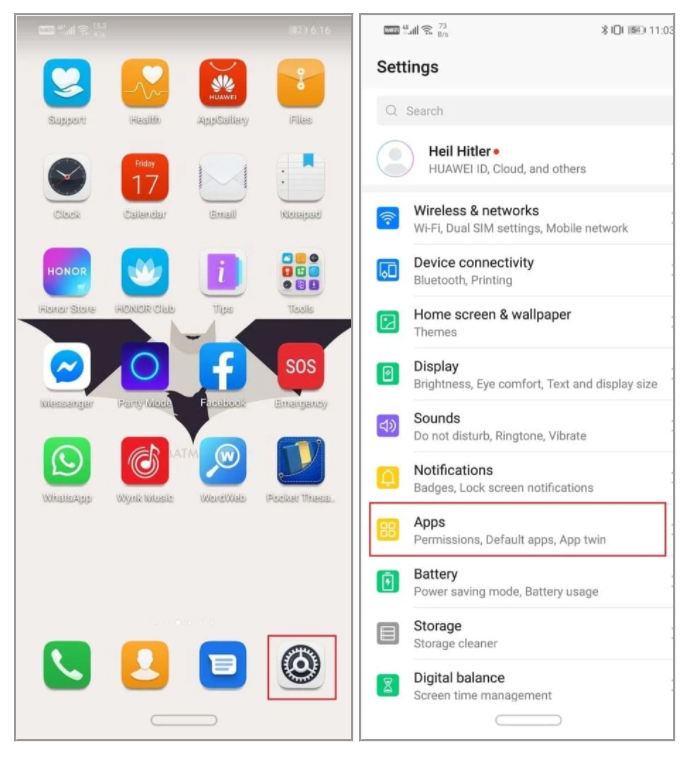 Here, from the list of apps, search for Instagram and click on it.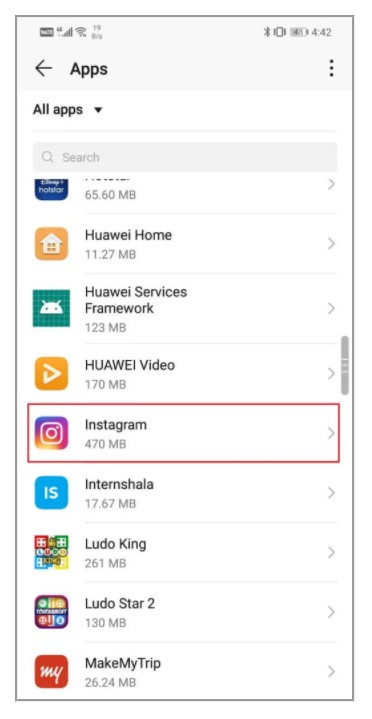 Next, go to the Storage option.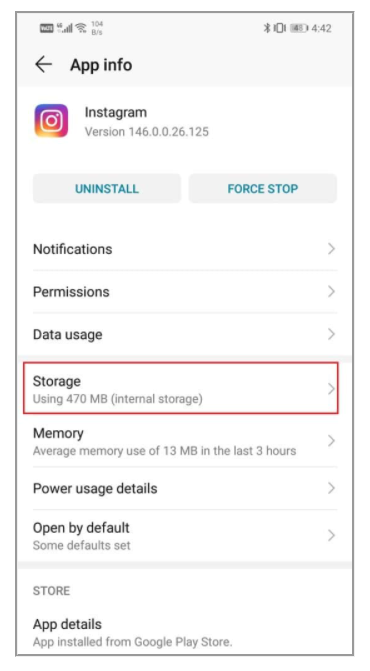 You will get the option of clear data and cache. Tap on these given buttons to clear the file.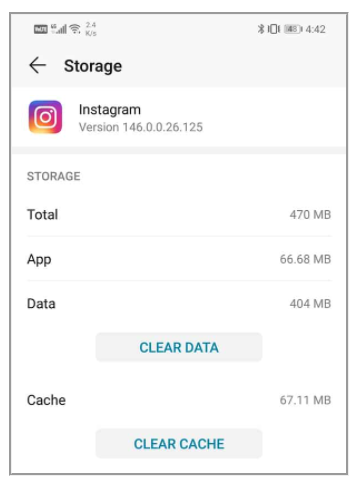 Now, exit and try to use the app again. And a check of the Instagram couldn't refresh feed error is gone or not.
7. Report The Problem To Instagram
Lastly, you can report your problem to Instagram. To do so, open Instagram and log in with your details. Next, click on Settings > Help. Here, tap on Report a Problem.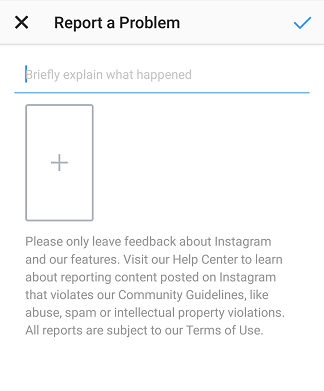 Describe the problem you are facing while trying to use Instagram. And then submit the issue. Now, all you can do is wait for Instagram to take action to resolve your problem. Until then, you can either use Instagram on your browser or another device.
Final Words
Instagram is a fun-filled place where you can scroll all day to pass your time. However, seeing an error such as "Instagram couldn't refresh feed can" can be frustrating. Therefore, we have come up with different suggestions that you can follow to get rid of this error. You need to check one method at a time and see which one works for you.