Are you looking forward to playing Skyrim together with your friends? Do you know that you can play Skyrim together in a multiplayer mode without its official release? But don't know how?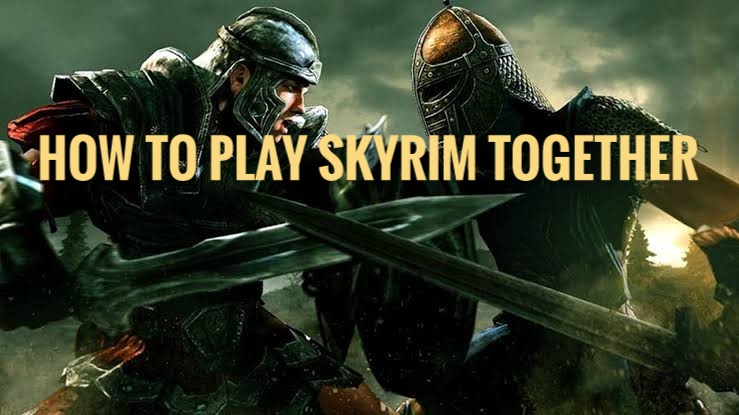 Keep reading further to get the answers to all of the questions above. Skyrim hasn't yet released the multiplayer mode yet. This is really hurting for many enthusiasts. But the developers have developed multiple mods which easily does this job. Today we will tell you about ways by which you can easily use one of these mods to play Skyrim with your friends. Also, you can make new friends by playing on the mod app. Keep Scrolling!
What Is Skyrim?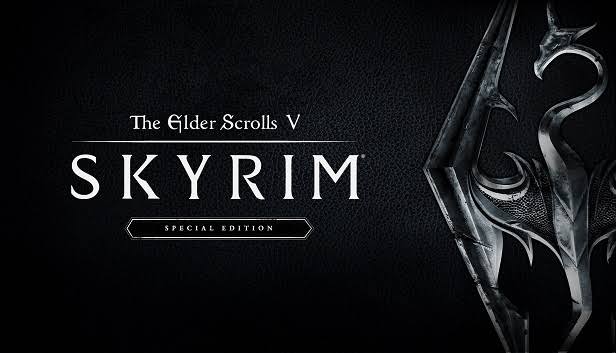 If you have just heard the name recently when your friends were talking about it, let me first introduce you to this quite interesting and widespread game. The Elder Scrolls 5: Skyrim, commonly termed Skyrim is a video game and can be easily played by anyone.
The objectives, missions, and characters are open to all. This game becomes more interesting because it has a mixture of action gameplay and role-playing characters. This game has been developed by Bethesda Game Studios and belongs to The Elder Scroll series. This single-player game was brought about among the people in 2011. It can be played on PC, PS3, and Xbox.
How To Play Skyrim Together?
Skyrim Together is the name given to the mod application of the same game where users have access to multiplayer modes. There have been controversies regarding the mod application, but the gamers manage it all to find an escape.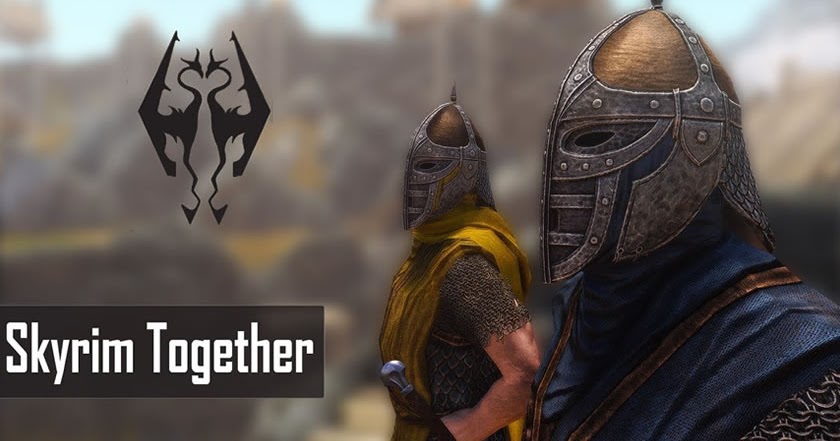 But it's obvious that there will be some changes made to the actual code to add the multiplayer feature. The developers haven't been able to do a lot about the mod application.
To enjoy this game with your friends you will need The Elder Scroll V: Skyrim Special Edition. There are no possible ways you can play multiplayer in the regular game. You can download the mod from the official website by clicking here. You must also have Harbour- 1.0.6.exe to make the mod work on your system.
How To Use Skyrim Multiplayer Mod?
So after you have downloaded the mod application and Harbor 1.0.6, let's establish the setup. Just read ahead and follow the given steps:
After you have installed both the applications, make sure that STEAM is active and working on your device.
Go to Harbor to launch and play Skyrim.
If the mod has been installed successfully installed and working properly, you will see two dragon logos, the signature of Skyrim Together.
Now, open the ST mode interface in-game by pressing the right control panel key.
From there, invite your friends to enjoy the game together.
Make sure that they also have the mod application installed then only they will be able to accept the invites.
Creating A Skyrim Private Server
You can host the game or you can get connected to any of the private servers created. There are numerous players who create private servers. Although it is always preferred to host your own server and connect your friends to make the environment competitive and interesting. To set up your own Skyrim server, follow the below-mentioned steps one by one:
I hope that you have already downloaded the Skyrim Special Edition and Harbour which acts as the host.
Open Skyrim with Harbour application and select the version. Check if they are working together.
Now download the Hamachi application, open it and make an account.
To create a server, click on the power icon and then select Network.
If you want to be a host, create an ID and password.
Once you are done, the server is ready to be served.
Share the ID and password with your friends and ask them to join the fun.
Once your friends are there you can launch your server.
Make sure that the Himachi application is also installed on your friend's PC.
1. The Multiplayer Gameplay

The multiplayer mode is really fun with your friends. You can add 8 players on a single server, including yourself. Accordingly, the beasts and monsters in the game also get better stats to give you a better experience. While playing Skyrim Together you need to make sure that you have a very good internet speed to have proper communication in the game and play it without any lag.
Conclusion
Playing your favorite game with your friends can make it even more better and interesting. We gave a full guide to installing the Skyrim mod application which will enable you to play Skyrim Together. You and your friends can now fight together with stronger monsters in the game.
We hope that you didn't face any problems while installing and configuring the mode game application. If you are facing any issue tell us about it in the comment section below.