Are you also a Pokemon fan? Do you know gamers who are also Pokemon fans just like yourself have created many games which are based on several best Pokemon games? And that's not it! They have also altered the Pokemon games which are already existing. As we already know that Pokemon Rom games are quite expensive and even require a console to play. No worries, because you can easily play Pokemon from hacks without any console on your PC, laptop, or mobile phone without any charges. In this article, we have brought for you some of the best Pokemon ROM Hacks which you will definitely enjoy.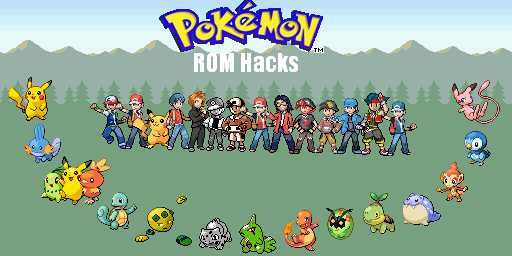 Best Pokemon ROM Hacks in 2022
We have done all the hard work to save your time and efforts, and have found for you some of the best Pokemon ROM Hacks. There is a huge number of hacks present at the time but we have brought for you a list of the best hacks which you will definitely love and enjoy. So without wasting any further time let's get on with them.
Love Pokemon ruby version? then you will definitely like Pokemon Light Platinum as it is a modified version of the Pokemon ruby version. Being a GBA game, it can be played on any GBA emulator. In this game, there is a new zone known as the Zachery Region along with the other four regions which are Hoen, Kanto, Sinnoh, and Johto. Also, it comes with a distinctive and special story.
One of its advantage over Pokemon Ruby is that the gamers can seize Pokemon of generation four and other prominent Pokemon also. It inculcates new elite four and gym leaders along with various special events and sprites. There is another surprise for you in this game which is the ultimate Pokemon world championships.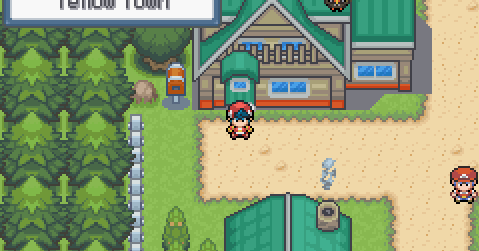 Keeping the primary storyline Pokemon Unbound comes with the latest visuals. Players can become the Pokemon Master as usual but while traversing and finding fresh locations, regions, and other such things. Those not yet interested in achieving the central tale can complete side quests and numerous other discretionary tasks.
In the latest version, it comprises Z Moves and Mega Evolution. There are tons of tailoring options along with a large range of Pokemons.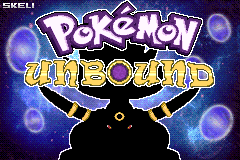 If you want a game based on the Pokemon Emerald then this is the one for you. Here you will be taken on a pursuit to create through many trials the most powerful Pokemon. But as we know to achieve something you have to lose something, so to create this Pokemon you need loads of capital. When you are low on capital their comes a puzzling fiend which assigns you on a fresh quest.
Now the main mystery is whether this hunt is for knowledge or to distract you from creating the powerful Pokemon? It has incorporated three fresh regions along with the Mega Evolutions and fourth, fifth, sixth, and seventh generations.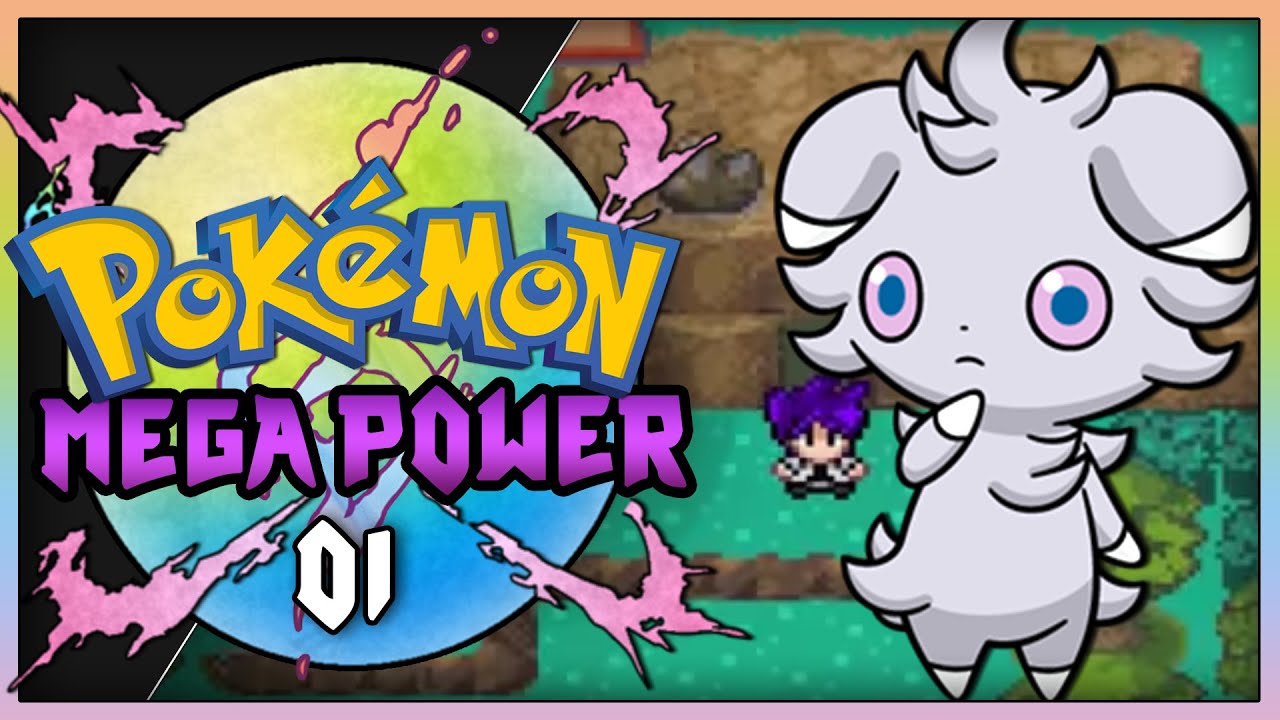 Based on Pokemon FireRed ROM Pokemon Dark Rising Version is among the most popular Pokemon ROM hack. It comes in a series of four games and two versions, the second one known as the dark rising Kazio version. Here the player's role is to protect the world and it has a very unique story.
There is a separate Pokemon for each gym leader and inculcates moves from the latest generations such as scald, roost, etc., and also the DW skills. One can fight nurse Joy to gain experience.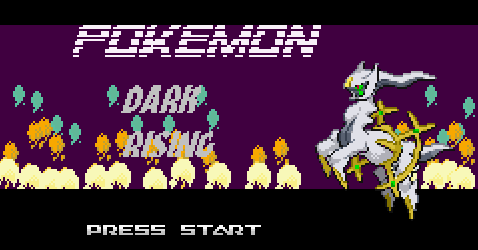 Pokémon Blazed Glazed can be said as an alteration of an earlier created Pokemon ROM hack, Pokemon Glazed, and it is evolved from Pokémon Emerald. First, you need to attain adulthood in the game after which you will be granted a Pokemon you want and will be set forth on an adventure.
But then after a little while, you will see that the world is in disarray and it is time for you to save the world and become a hero. A major twist here is that Pikachu is trailing you for vengeance.
The player needs to handle this throughout the game. This game has been updated and its most loved updates are traversing new areas, playing with Dream World Pokemon, etc.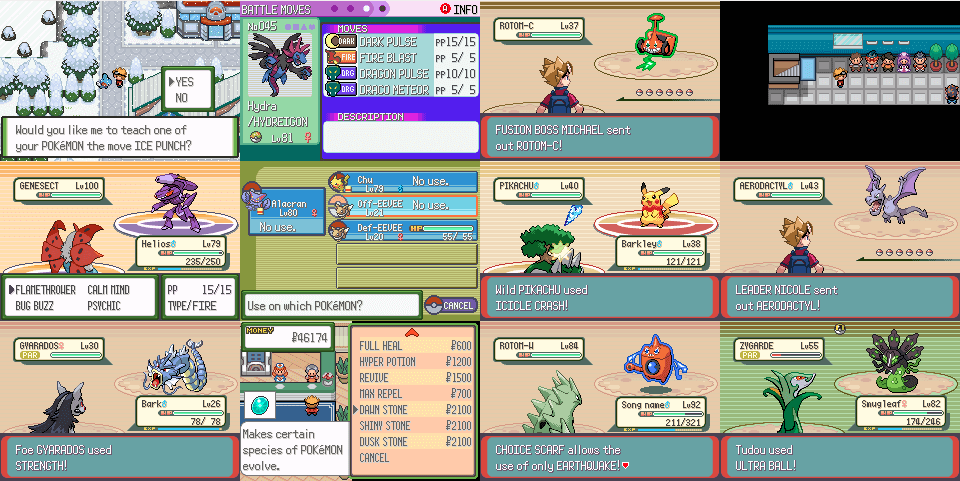 Pokemon Radical Red can be said to be a difficult remake of Pokemon FireRed so it is appropriate for you if you are looking for a FireRed version game that is more exciting. As the game starts there comes a choice to advance for a randomized run or Nuzlocke. No manual file patching is required in the game.
To improve players' EV their is an EV training region. Several other updates have been made in the game so get ready for a challenging Pokemon ROM hack.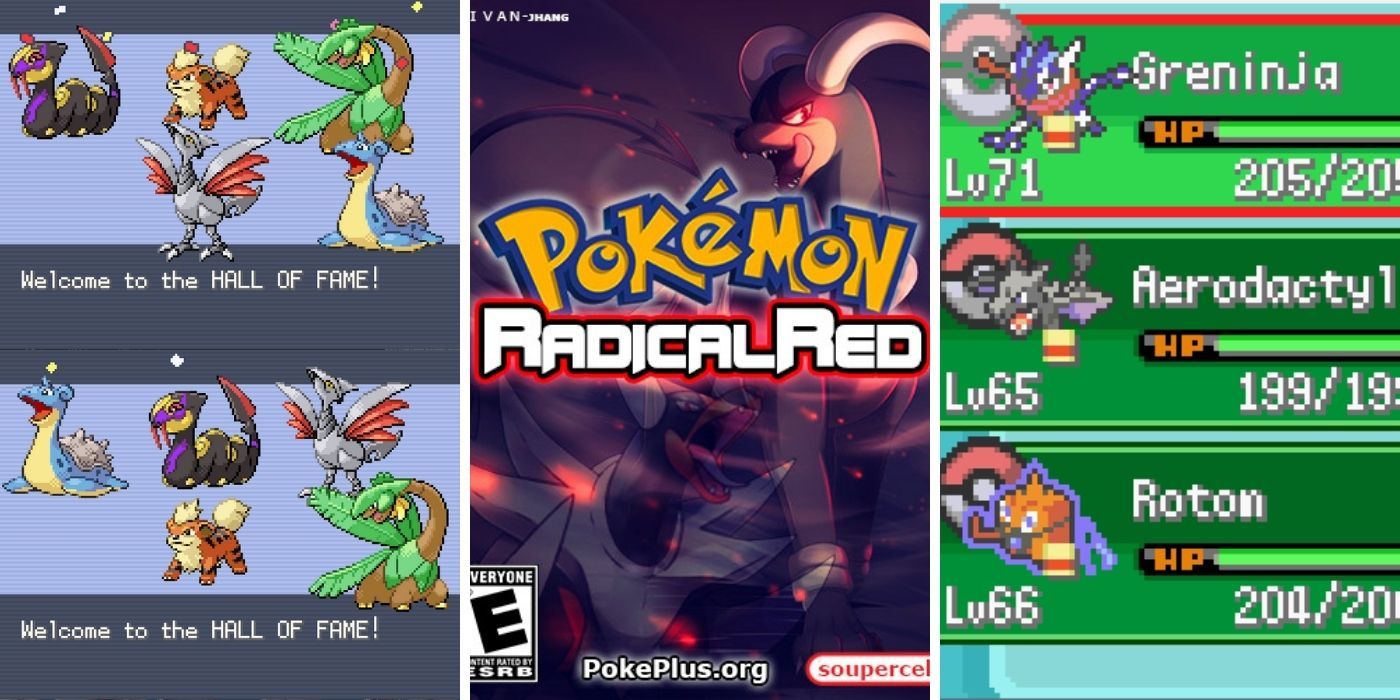 Another great Pokemon Emerald-inspired Pokemon ROM hacks created by Pokemon lovers. This ROM hack has a unique storyline and here you can catch more than three hundred and sixty Pokemons, look for unique moves and things, and can come across animated sprites. The players need to advance on a quest to finish the story and advance through various regions. One of its alterations is that in this game catching Rotom is simpler than catching Ralts.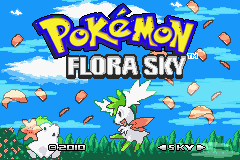 Pokemon Gaia developed by Spherical Ice is a marvelous recreation of Pokemon FireRed ROM. The game with its excellent graphical and sprites updates can be said as one of the finest hacks. It begins in the area called Orbtus which was a crowded area in earlier days but due to natural disasters like earthquakes and all, it is in chaos with only residues of temples, buildings, and other things.
As it starts you encounter an archeologist who requires your help and hence, provides you a Pokemon which helps you in getting better knowledge of all the tectonic activities taking place there now. Now it is up to you to save the place from another natural disaster. It inculcates many latest features such as that of Mega Launcher, Sheer force, Assault Vest, Ability Pills, and whatnot.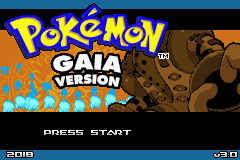 Ever felt like playing FireRed and LeafGreen from the position of the Grunt. Then Pokemon Rocket Edition Rom Hack is the one for you. The player will be eventually battling against the hero of the two games. Doesn't this sound really interesting.
Another captivating surprise is that the player will fight against the trainers and on winning can take one of their Pokemon. Along with it, the usual catching of Pokemon is also included. Another fascinating feature of this game is that a Morality System is present in the game making it a must-try Pokemon ROM Hack.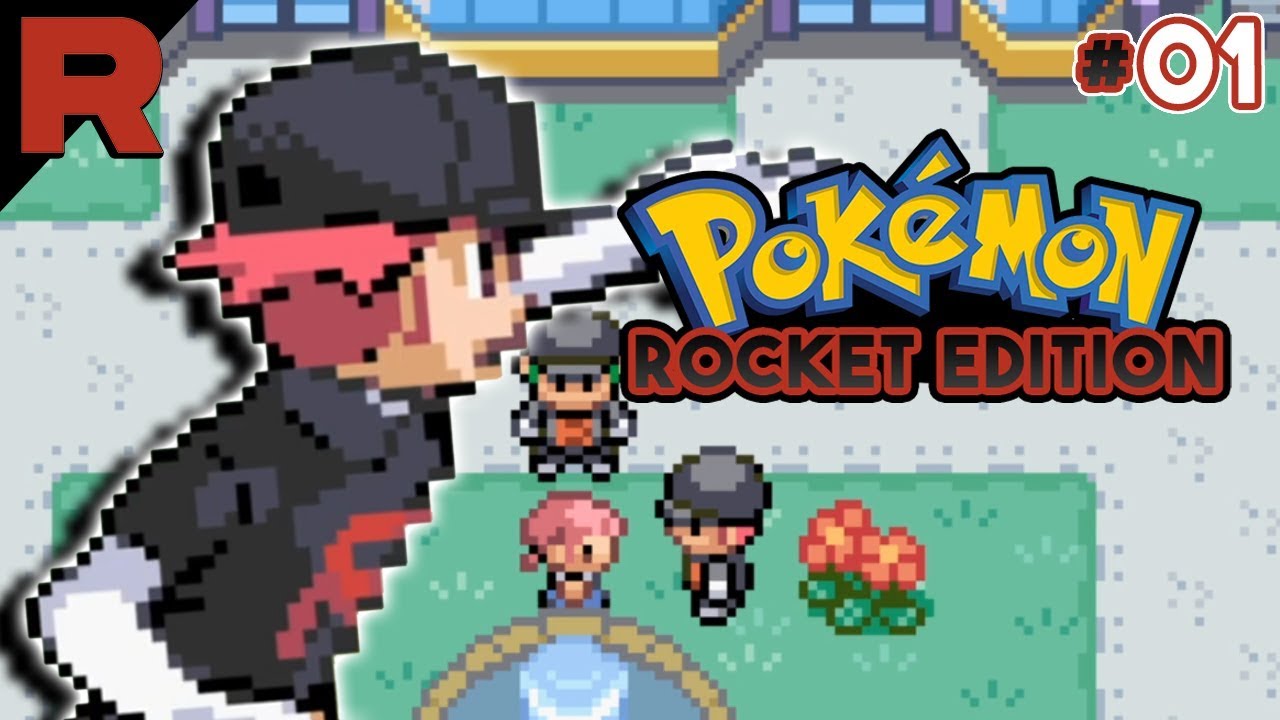 Pokemon Crystal is the base Pokemon Game on which Pokemon Prism is based. In this game, your role is that of the offspring of Lance, the Pokemon Champion in Crystal. It begins in the area now as Naljo. In Naljo you come across a lost Larvitar which then becomes yours.
Your main goal in the game is to solve the mystery of this world on the way to become a Pokemon Master. More than 250 Pokemon from the first generation to the sixth generation are included. That's not all, there are various small quests included along with various original soundtracks.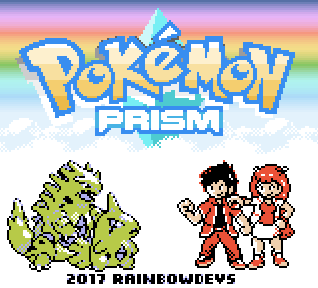 Top 15 Pokemon ROM Hack For Free
We very well know that no amount of games are enough and hence to provide you some more fulfillment we have brought for you few more hacks. If the above given Rom hacks were not as per your taste or you want to explore some more options then below are given few more best Pokemon ROM Hacks.
Final Words
There you go! These were some of the best Pokemon ROM hacks available. You can choose the one you like the most and enjoy it to the fullest. You can easily download it by clicking on the links given. So what are you waiting for? Go ahead and have fun with these ROM hacks. Hope this article was helpful for you.