Have you been playing Roblox and suddenly an error came up? And was that 'Error 267'? I guess many of you have been facing this error every now and then while playing Roblox. Today we will check for possible reasons for this error to show up. So without any further delay, scroll down and keep reading as we unfold the reasons along with the solutions to Roblox error code 267.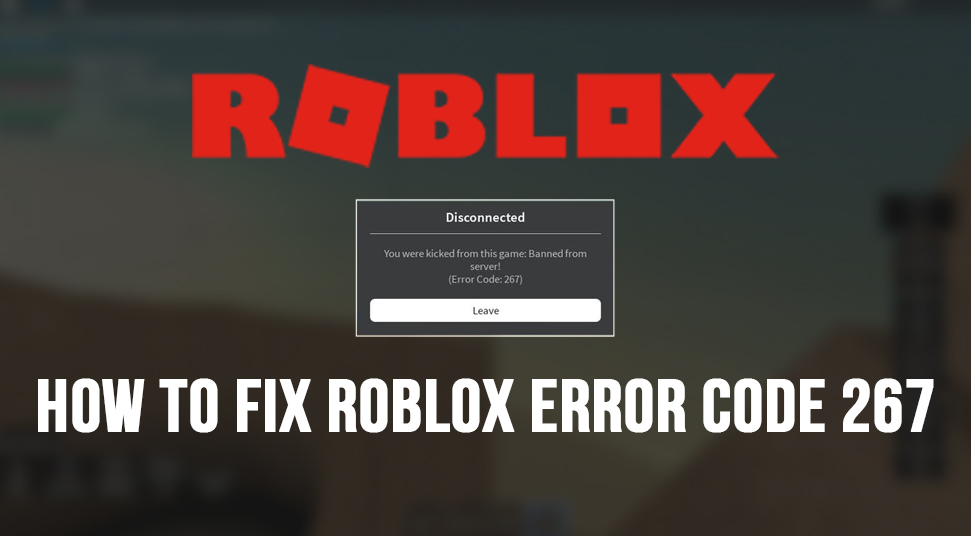 What is Roblox Error Code 267?
Roblox is very popular because it isn't only a single game but serves as a whole gaming platform. You can easily choose among multiple games available for you to play and developers can also easily upload their game on the website. Although you might have some technical issues while playing Roblox.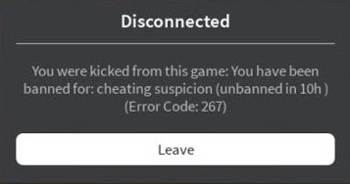 Error 267 flashes if there is any alteration to the game script. If by any means, the server senses an attempt to change the original code uploaded by the server, it responds.
Also if you are too young to make such alterations your account might be permanently banned on the platform. If the server senses any such activity, it kicks you out of the game and asks you to stay outside for quite long hours.
Why Does Roblox Error Code 267 Appear?
This error comes up to protect the game from any damage or threat. If the server senses that anything can go wrong with the original coding of the game given by the developer, it bans you for some time from accessing its servers. There can be any of the possible reasons from those mentioned below:
1. Internet problem
The Internet is obviously the key to a smooth game. You need to keep a check that your internet is working smoothly to prevent any loading-related issues. If there is some problem with the internet speed, you won't be able to play it smoothly.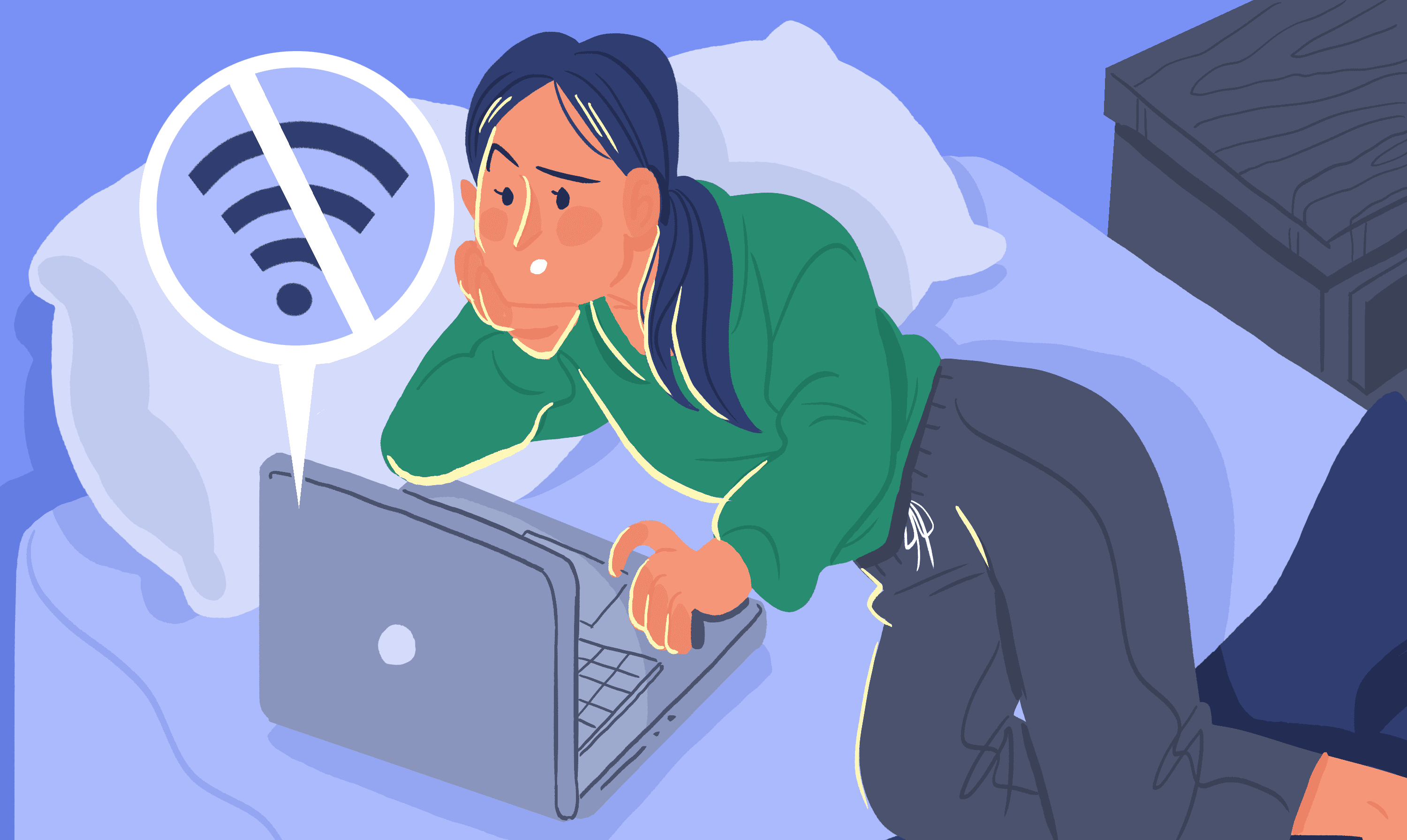 You can check your internet speed on any browser from Fast.com by clicking here. So check your internet connection speed and then do it accordingly.
2. File Error
The most common reason for Roblox Error Code 267 is missing files. If you have downloaded the game from any third-party source, there is a higher probability that you will experience this error. You need to download the game from the start to get rid of this problem.
3. Firewalls
You might be facing the error just because of your own firewall in your system. Just go open the settings and white-check the game there. Then your firewall won't be any hurdle while you are playing Roblox.
4. Widespread Server Issue
If you aren't able to connect to the Roblox server, it is definitely possible that there is a widespread issue with the server itself. In this case, you need to wait for the issue to get solved from the developer's end.
5. Kicked/Banned From The Game
It is also possible that you are seeing this error because you have been kicked or banned from the game server. It might be because of any activity violating the terms and conditions of the game.
6. Blank File
This is also a type of file error. It might be that the reason for the issue is from nowhere but the developer's end. The coding might not have been done properly.
How To Fix Roblox Error Code 267?
When we talk about the solutions to this, there are many and you can try each of them. Here is a list of all the solutions to this error which will definitely help you in having a great and interesting gaming experience on this.
1. Check Server Issues
The first thing when you come through this error is to check whether the problem lies with Roblox mega server. It might be that people from a particular region or everyone faced the same issue.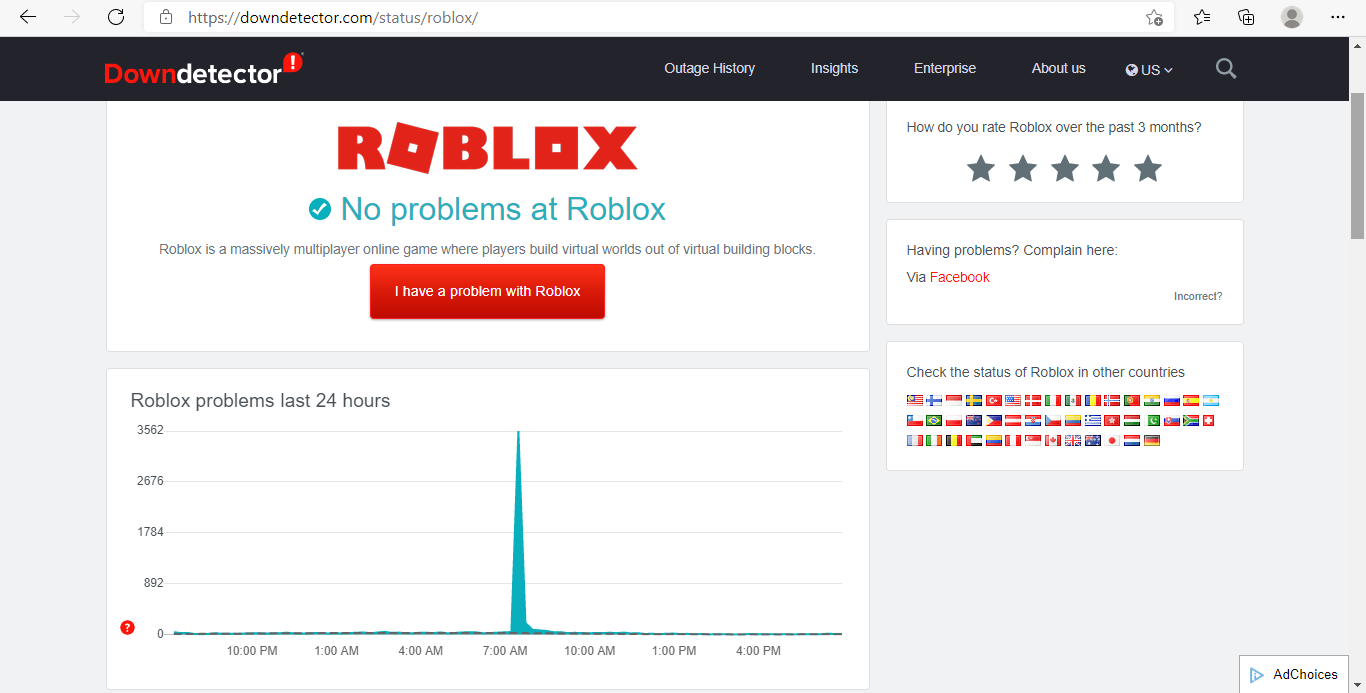 To check this, go to Down Detector by clicking here. Here you get the information about problems from worldwide as well as your region or country.
2. Change Your Default Browser
Many of us think that we can play Roblox on any browser, but it's wrong. Whatever browser you are using, make sure that it is updated to its latest version. Also, choose a good name for a smooth gaming experience.
3. Check Your Internet Connection
Whenever you are playing Roblox make sure that you have a stable and strong internet connection that provides you with a decent speed. If you are using WiFi, check its speed on Fast.com by clicking here. If you have a stable internet connection more than half of your problems will be solved.
4. Disable Ad-Blocking Extensions
Always confirm that you have disabled the ad-blocker on your browser. It might be that the ad-blocker is creating errors. After disabling restart your browser for a seamless gaming experience.
5. Reinstall Roblox
Most of the problems after trying this get solved. Go to the Installed apps section in the Control Panel. Select Uninstall programs. Choose 'Roblox' and uninstall it. Now, download it again. Login with your details and there is a low probability that you will encounter any issue.
6. Contact Support Team Of Roblox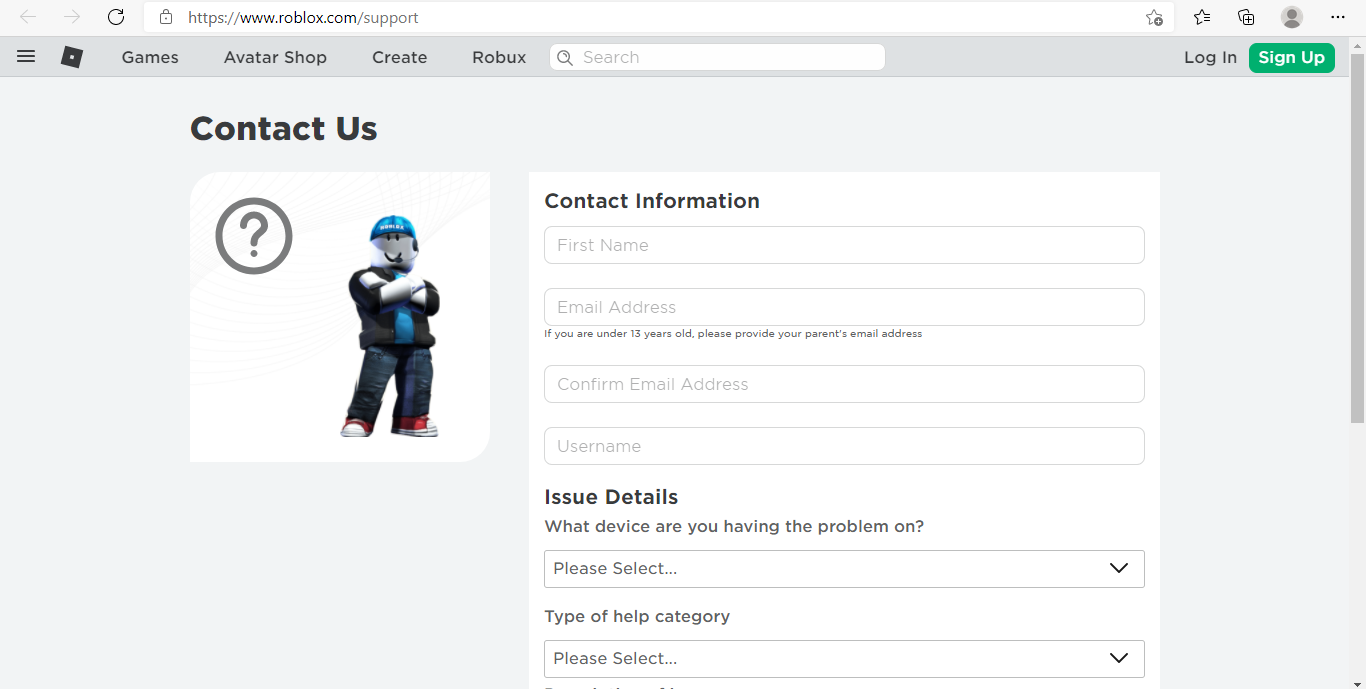 When everything is slipping from your hand and you can't find a way to escape on your own, contact the support team of Roblox. You can chat with them on the website or mail them with an elaboration of your issue. The technical support team will surely contact you as soon as possible and help you out with this problem. Click here to reach the Roblox support website.
Final Words
It can happen multiple times that you face an error on some platforms. On Roblox, many of the users have been troubled with error code 267. Here we have enlisted the reasons for the same and we have also given the best available solutions to solve the problem. Also, don't forget to share this page with your friends experiencing the same issue.