Are you tired of your game being paused again and again? Is Error 279 troubling you too? Now, it won't happen anymore. Many users of Roblox complain that they face error code 279. So let's help you with acknowledging the possible reasons and the working solutions to solve Roblox error code 279. Scroll below as we provide you with detailed information regarding this issue.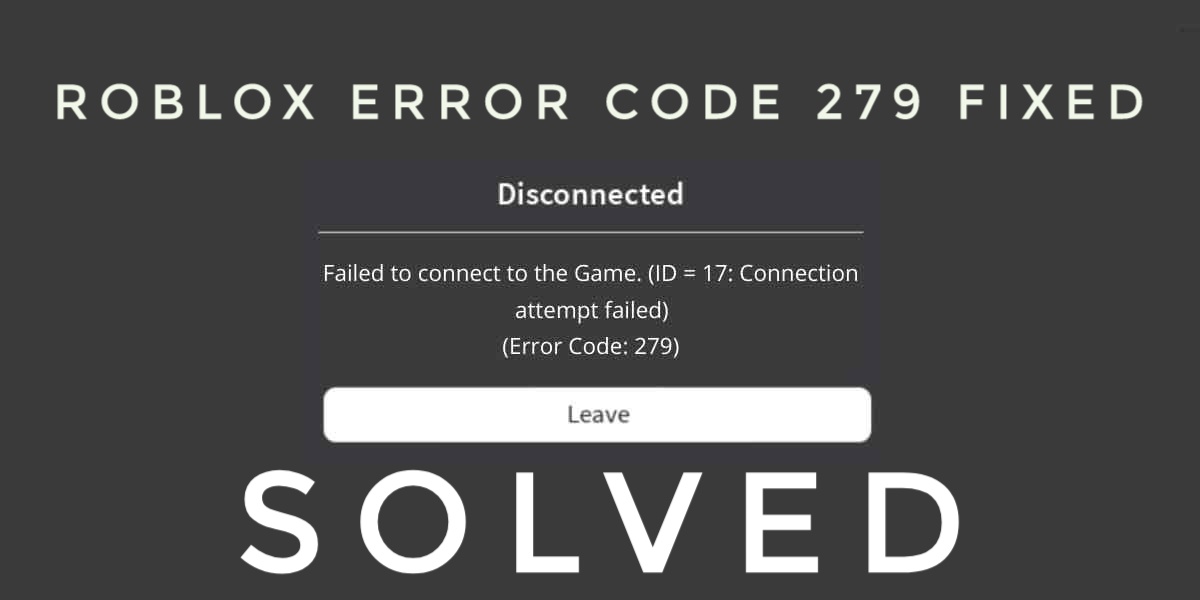 What Is Roblox Error Code 279?
Roblox came out in 2015 and since then it has gained popularity worldwide. It is famous for its huge collection of games available for the users. You can also create your own game, test it and then launch it for other users.
It is thus a famous name among the gaming geeks as well as the game developers. Although it's huge name and fame you might come across some of the other issues while playing Roblox.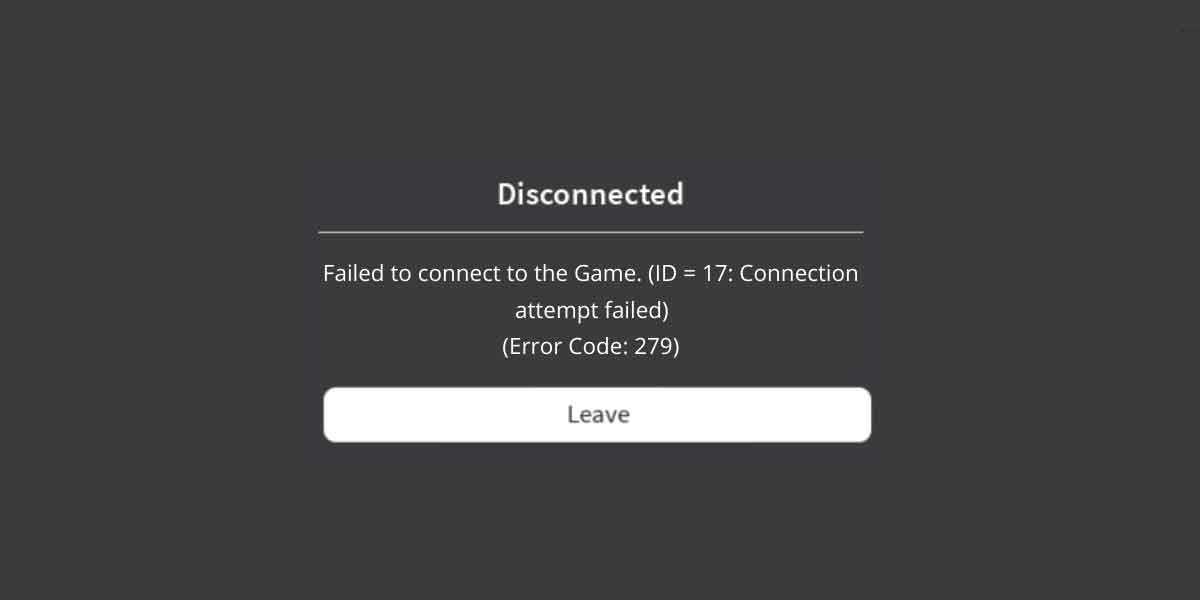 Roblox error code 279 generally is an indication for network-related issues. There can be multiple culprits behind this error. You can't access the game because of this error. Along with a good connection, you need to check other factors which we will be discussing below.
Why Does Roblox Error Code 279 Appear?
If the game server faces any connection drop, it comes up with this issue. Once this error comes up on your screen you need to analyze your network connection. There can be a couple of more possible reasons for this error, which are:
1. Slow Internet Connection
The most common reason for Roblox error code 279 is your weak internet connection. You must run a check to know about your speed. Click here to go to Fast.com and run a live speed check. You can check the strength of your connection on Speedtest.net by clicking here.
2. Firewall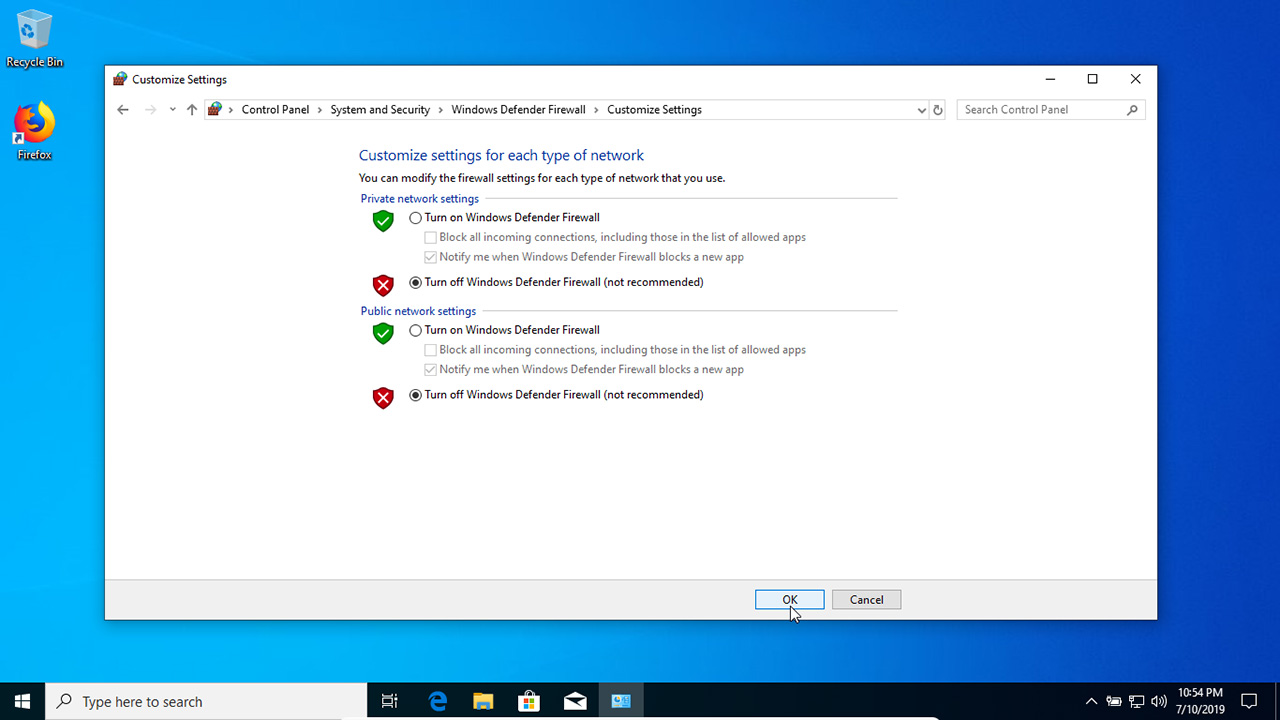 An active windows firewall might create problems and give rise to Roblox error code 279 in some cases. Make sure that you have allowed the required connections for Roblox to work properly.
3. Broken Game File
Since Roblox is an open platform for gamers as well as for developers, it might be that the issue lies with the game file. The developer might have left out some important codes or files necessary for the game to run. As a result, you might be facing an error message.
4. Server Problem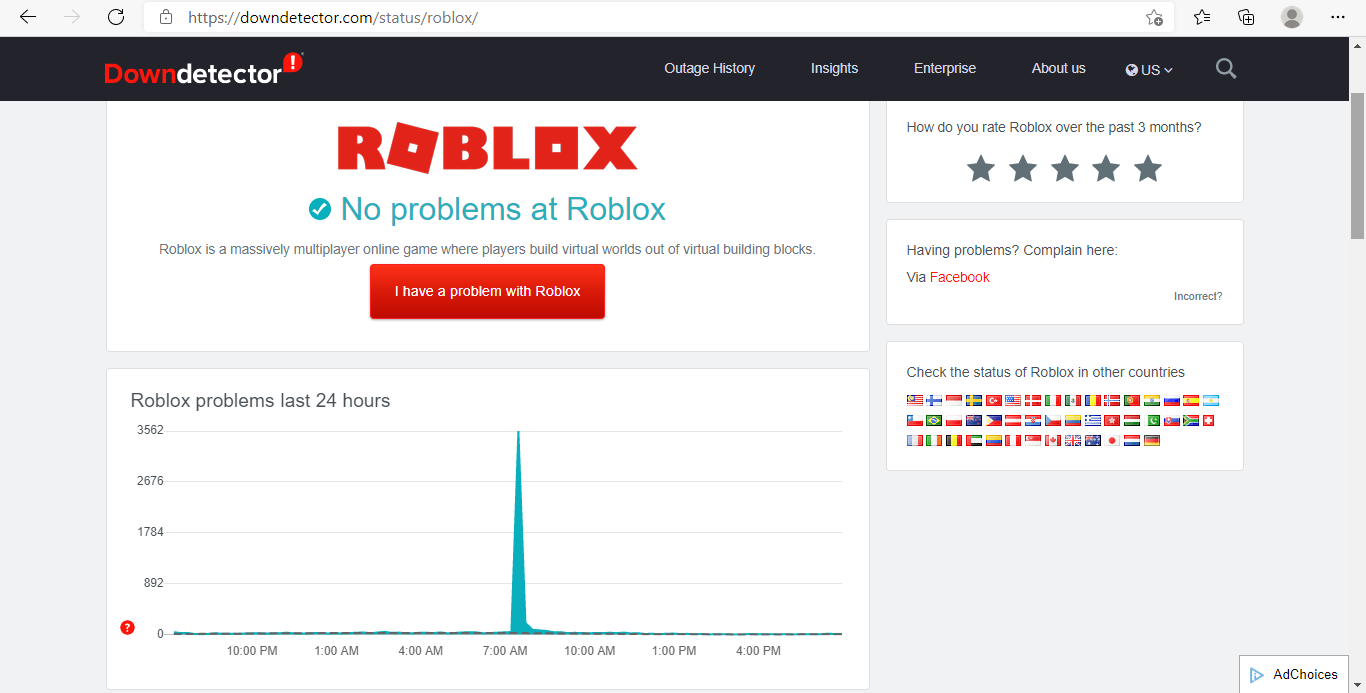 It can also be the case that the game server might be down. Go to Down Detector by clicking here. Here you get to know if any issue is being faced by other users. You can check it worldwide and also for specific regions.
How To Fix Roblox Error Code 279?
So now when you are aware of the problems for error code 279, let's talk about the solutions. There are a few tried and tested fixes listed below. Try each one of them and you will get your problem solved. The hacks for this error are:
1. Switch Your Browser
While you are playing Roblox, it is important that you use a supported browser. The browser you are currently using might be incompatible with the game and be the prime reason for this error to occur.
Try changing your browser and make sure you find a supported browser. Once settled always play Roblox on the same browser and do not switch the browser again and again.
2. Disable Add-ons
The Installed add-ons might be creating the problem and must be the reason behind this error. Try uninstalling the add-ons and restart the game. Ad-blocker add-ons create problems and won't let your game load sometimes. Disable such add-ons and your issue will be resolved automatically.
3. Switch Off Your Windows Firewall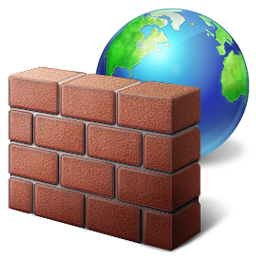 This is probably the most trusted solution for this issue. Turn off your Windows Firewall temporarily and then restart the game to see if the problem persists. If the problem is solved it means that the error showed up because of the restrictions imposed by the firewall.
After playing you must turn it back ON, otherwise, your PC might be prone to threat. To turn the firewall ON or OFF follow these steps:
Go to the Start menu and type Windows defender.
On the left side click on 'Turn Windows Defender On/Off'.
Now, turn off the windows firewall for both private and public sections.
Press OK.
4. Restart The Game
Sometimes it might be that your game isn't responding due to some errors. Try closing the game and restarting it. Many times the problem gets resolved just by this simple process. Also before restarting the game, clear the cache memory of the browser you are using.
5. Pause The Antivirus
If you have installed any antivirus on your device it is suggested to temporarily disable it. The antivirus may get confused and consider Roblox to be a virus. After you disable the antivirus software, restart the game, and the Roblox error code 279 won't show up.
6. Open Required Ports
The issue can also be there because the required range of ports for Roblox might not be open on your network. If this case exists, you will need to port forward so that they are open to using and Roblox can easily connect to them. To do this follow the instructions:
Login as Administrator in your system and open 'Control Panel'.
Open the port forwarding option in your router settings.
Enter your IP address.
Enter 49152-65535 as the port range and select UDP as the protocol.
After complete, restart your computer.
7. Contact Support Team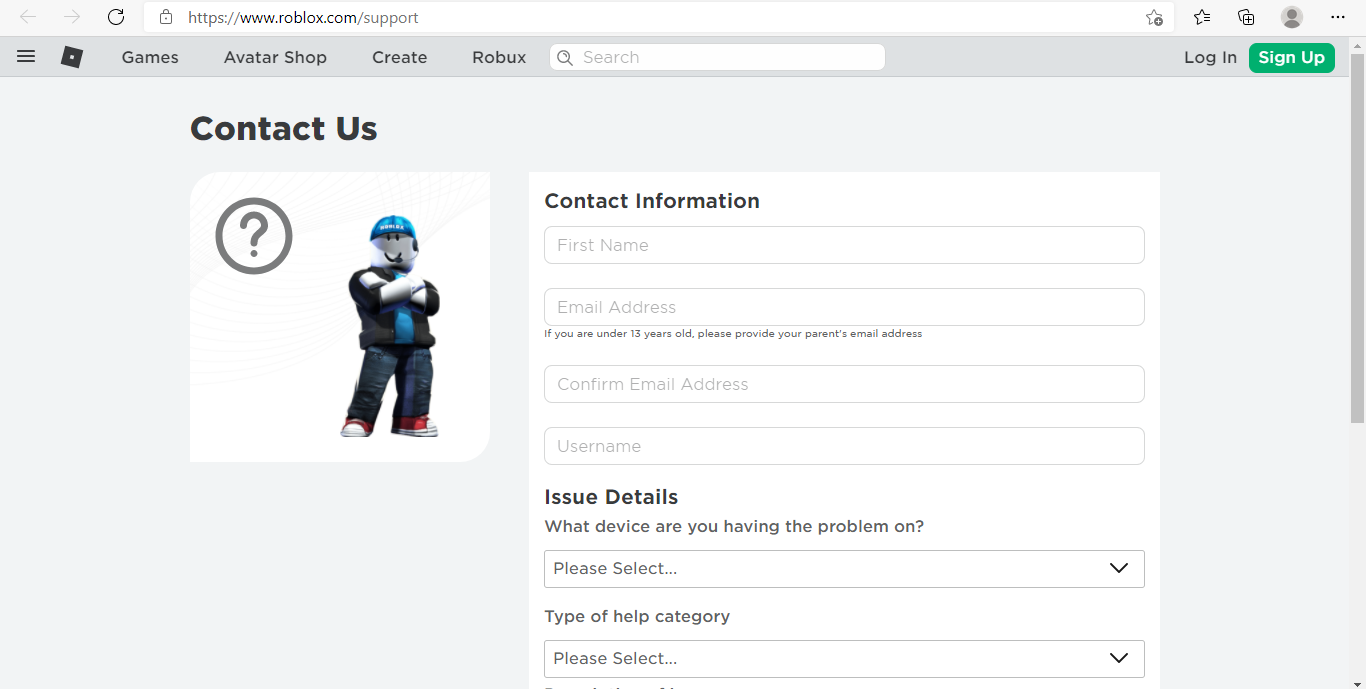 If you can't find an escape to this issue on your own, contact the Roblox support team for their assistance. Contact them and them about Roblox code error 279 which you are experiencing. You can live chat with their executive or mail them with your issue and login ID. Click here to reach the Roblox support page.
Final Words
In spite of a big reach and wide popularity, you might face some issues while playing Roblox. We have listed out all the possible reasons why you are experiencing this error. The solutions mentioned would definitely solve your problem.
If any of your friends are facing the same problem, make sure you share this page with them. Tell us about the method which solved your issue in the comment section below.