Another season of college Football has arrived!! And it's unfortunate to miss your favorite college Football game because you are on move or can't afford the cable cost. Are you one of those fans who cannot miss a single game of your Football team? If yes, then today's blog post is for you. Now, you can still keep track of your favorite team's score without having to depend on TV for it. There are several sites to watch College Football for free.
However, it might be challenging for you to find legit sites to watch your favorite games. If so, we have made it easy for you. After going through a lot of research, we have managed to come up with the 15 best sites to stream college Football that you might have missed.
So, let's begin.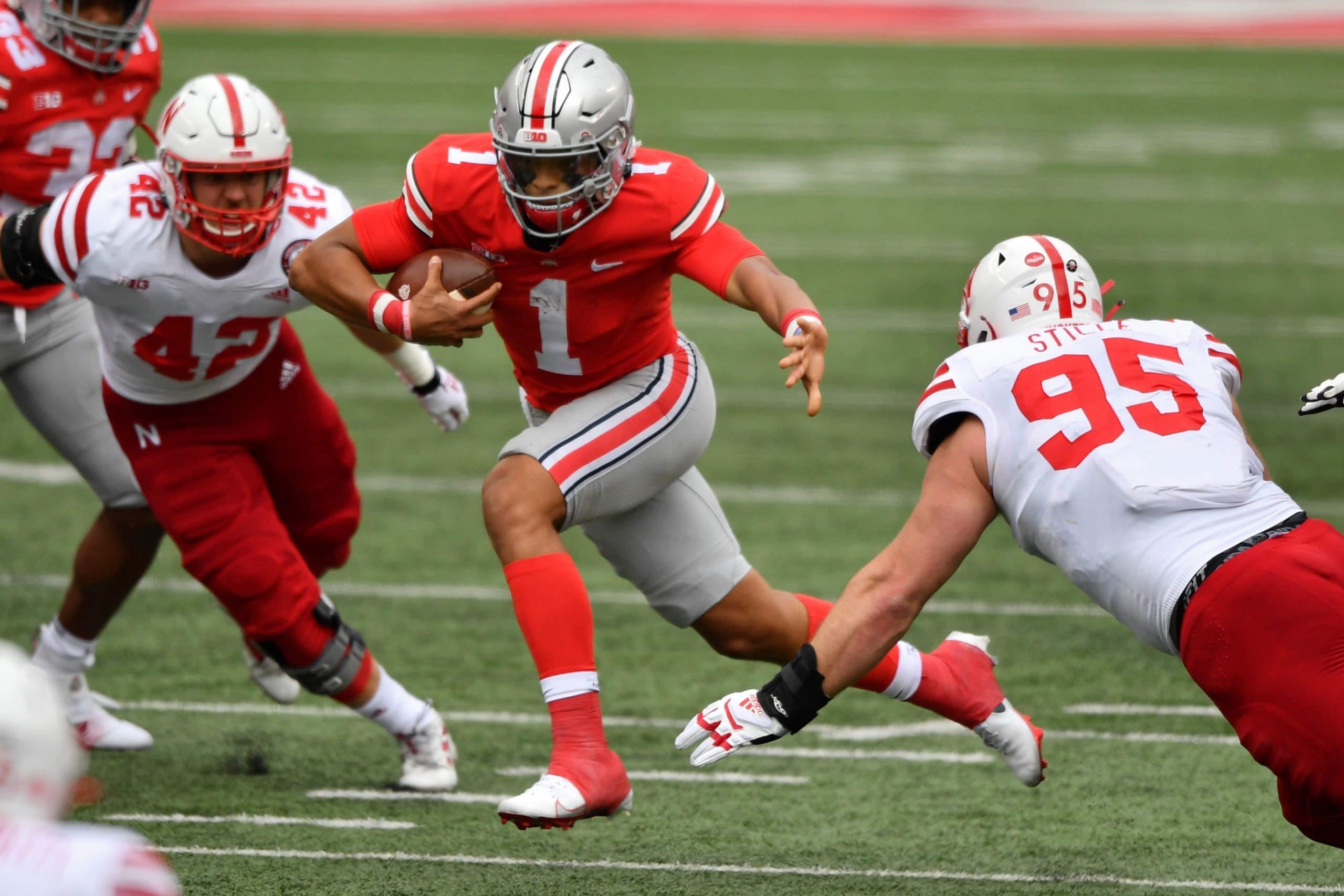 Best Sites To Watch College Football
The traditional method to watch college football is on the TV screen via cable connection. However, with a busy work schedule, it would be difficult to watch your favorite game on TV all the time. While the internet provides movie clips, news, and music for free, there are several sites dedicated to inclusively streaming sports and college football that too for free.
Knowing all about these free websites comes to your advantage. Firstly, these sites support Android and iOS devices which means you can watch college sports for free anytime you want. Secondly, it saves you the subscription cost.
1. NFLBite
NFLBite is one of the most organized and well-maintained websites to watch college football live. Here, you will find different sections of sports available. The free online website shows all the schedules of live NFL streams including NCAA live streaming.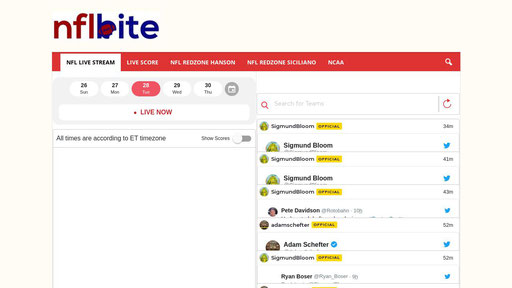 The best part about NFLBite is that it gives you a much more integrated experience by highlighting the live sports event, real-time scores of games, and the Twitter feeds of various teams. This way, you won't miss a single thing about your favorite games.
2. SportSurge
SportSurge is one of the best sites to watch college football online. It is considered to be the most reliable source for college football streaming links. The links to different college football streams are posted around the game time. Apart from college football, you can also stream MMA, Boxing, Basketball, MotorSports, etc.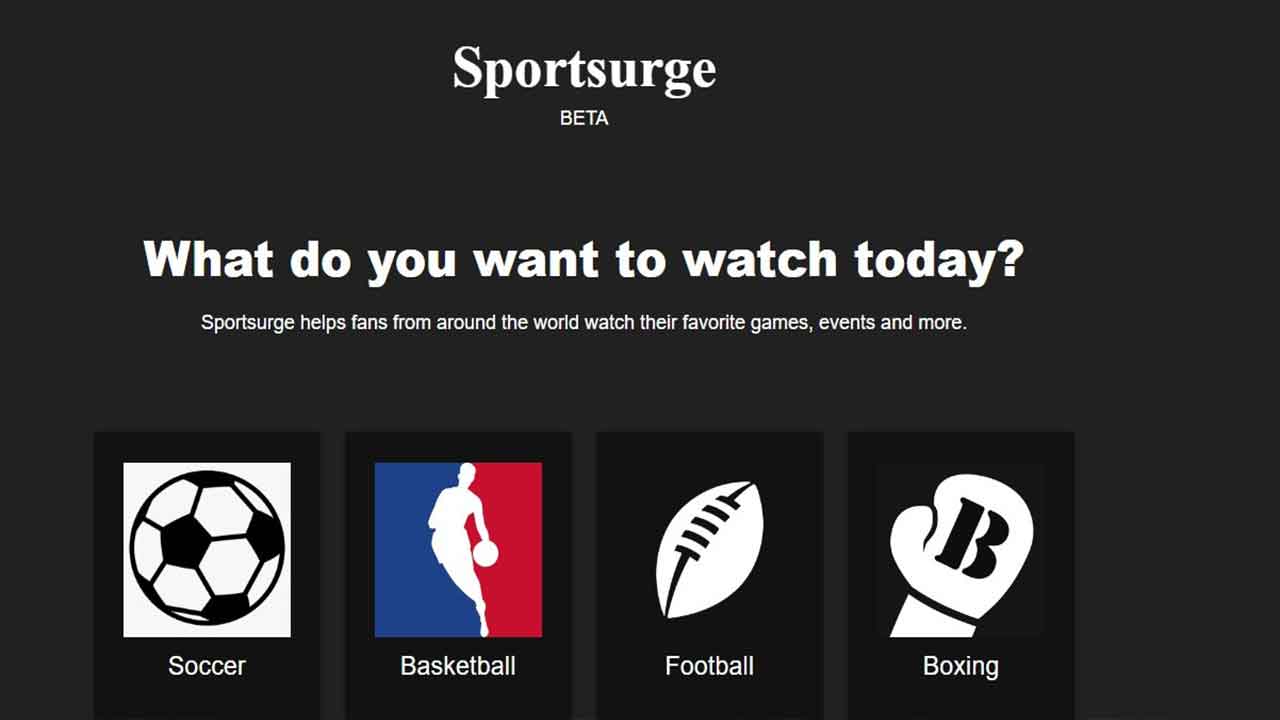 To watch college football, you need to go for the football section where you will see options like XFL, NFL, and CFB. On clicking the desired link, you will get dozens of links to stream your favorite sport.
3. Stream2Watch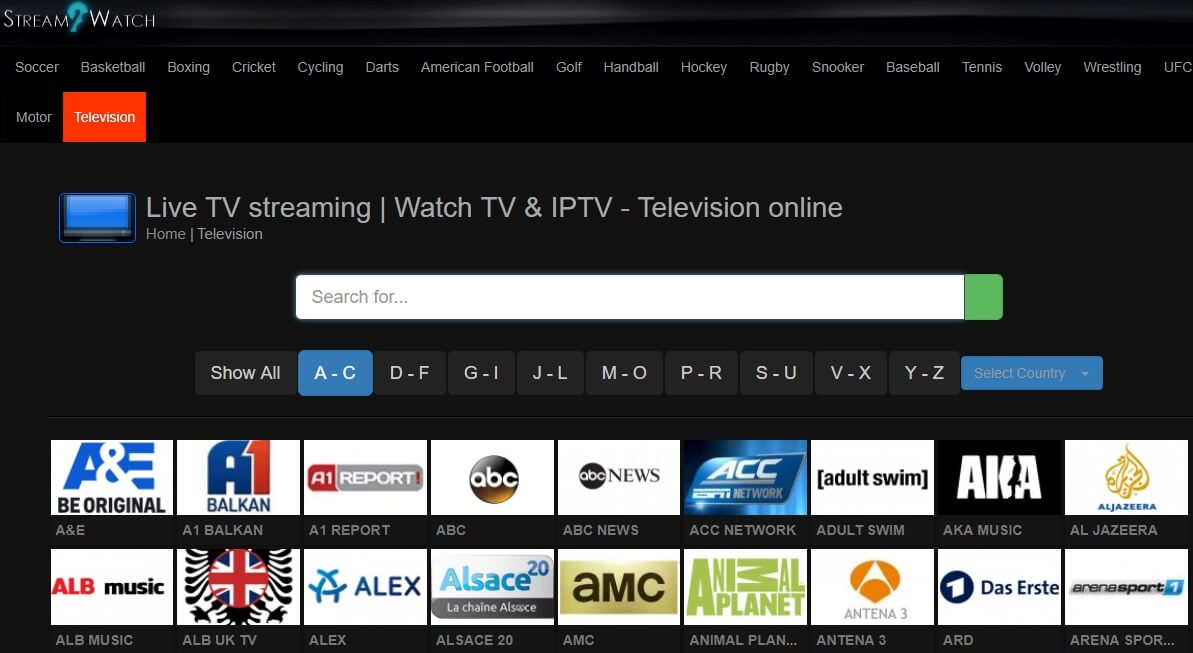 Stream2Watch is yet another website where you can watch college football live. The site is a live sports streaming site that gathers streams from different websites. You can stream live soccer, baseball, basketball, volleyball, and many other sports that you can think of. Moreover, you will also find live TV streaming as well. Stream2Watch offers great performance and quality. Hence, it is the best choice to go for.
4. BuffStreams
Many users prefer BuffStreams to watch live sports and events. It has a stunning user interface with smooth navigation and visually pleasing icons. Besides, you get a great streaming quality that is far better than any other streaming platform. It is free to access every sports event. Other than college football, you can also find basketball, tennis, hockey, etc on BuffStreams.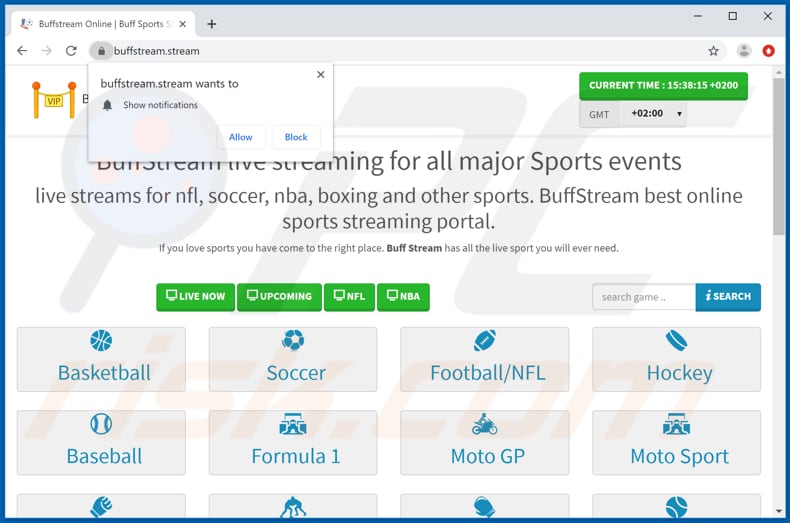 But of course, you need to stay away from pop-ups and avoid downloading anything from the site.
5. LiveBall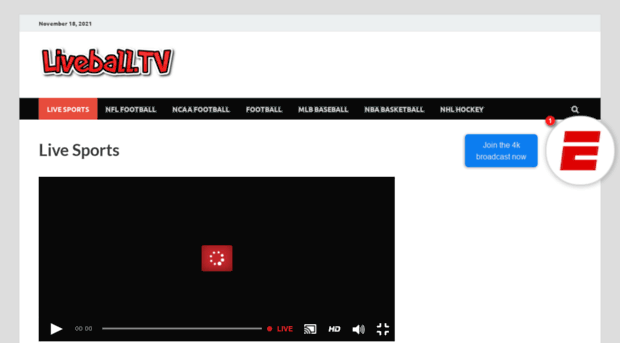 If there is one free sports site that offers live streaming of college football, it is LiveBall. You can watch NCAA Football, NFL Football, MLB Football, and many other exciting sporting events that too for free. The site boasts 4k college football streams with no ads. Moreover, you can watch live streams in HD quality on this site. However, you need to register first to watch college football live.
6. Bosscast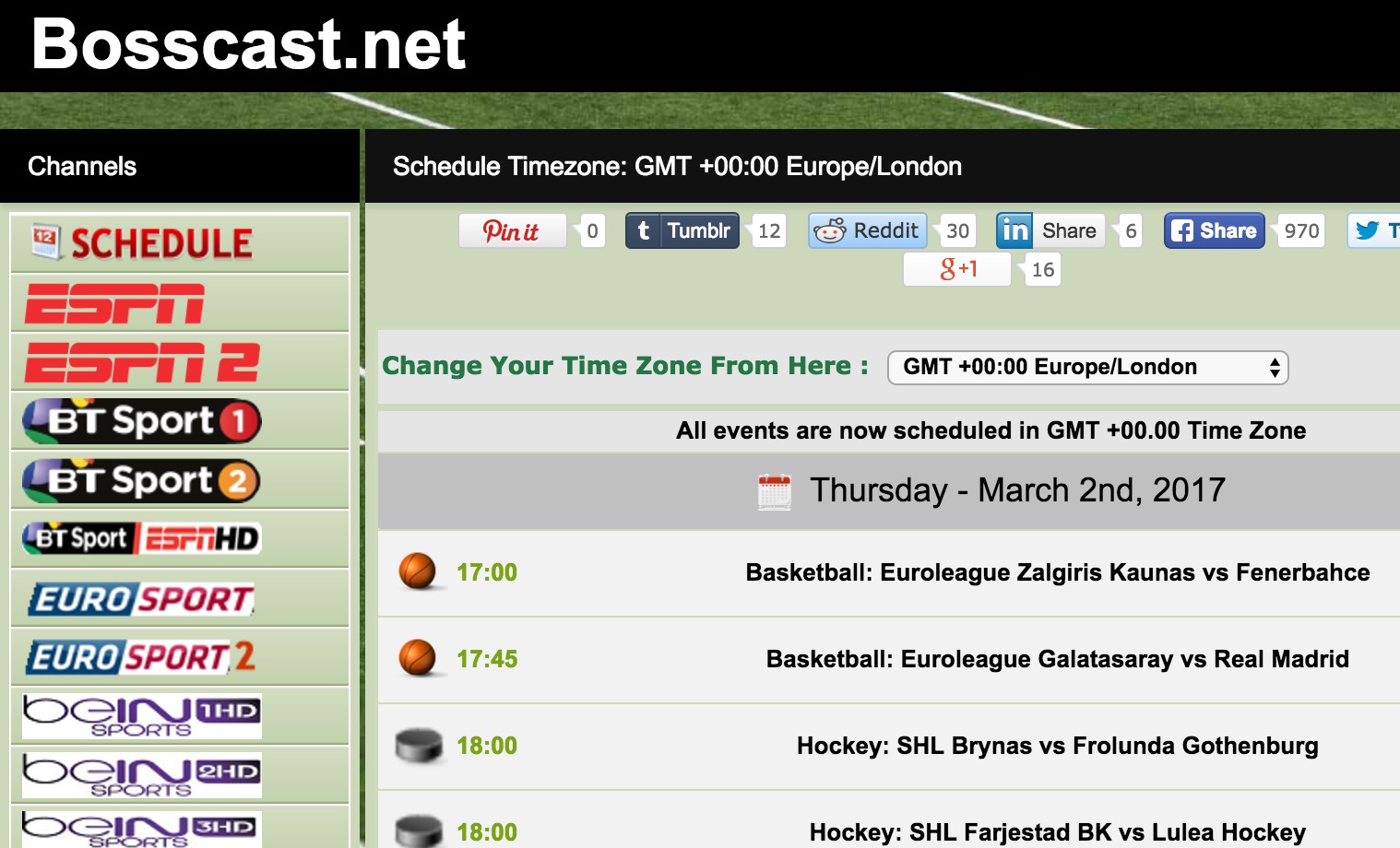 Bosscast is the next site on the list to watch college football for free. It has a simple user interface. This site covers almost every type of sports event. At game time, you will get a link to stream college football from several TV channels such as ESPN, ESPN 2, ACCN, Pac12 Network, and many more.
7. First Row Sports
FirstRow Sports is one of the biggest sites to watch college football for free. It offers a larger pool of sporting events such as Basketball, Rugby, Boxing, Ice Hockey, Football, Motorsport, Tennis, Baseball, etc. Also, there are several sports channels where you can watch live streams such as EuroSports, BTSports, and SkySports.
8. Laola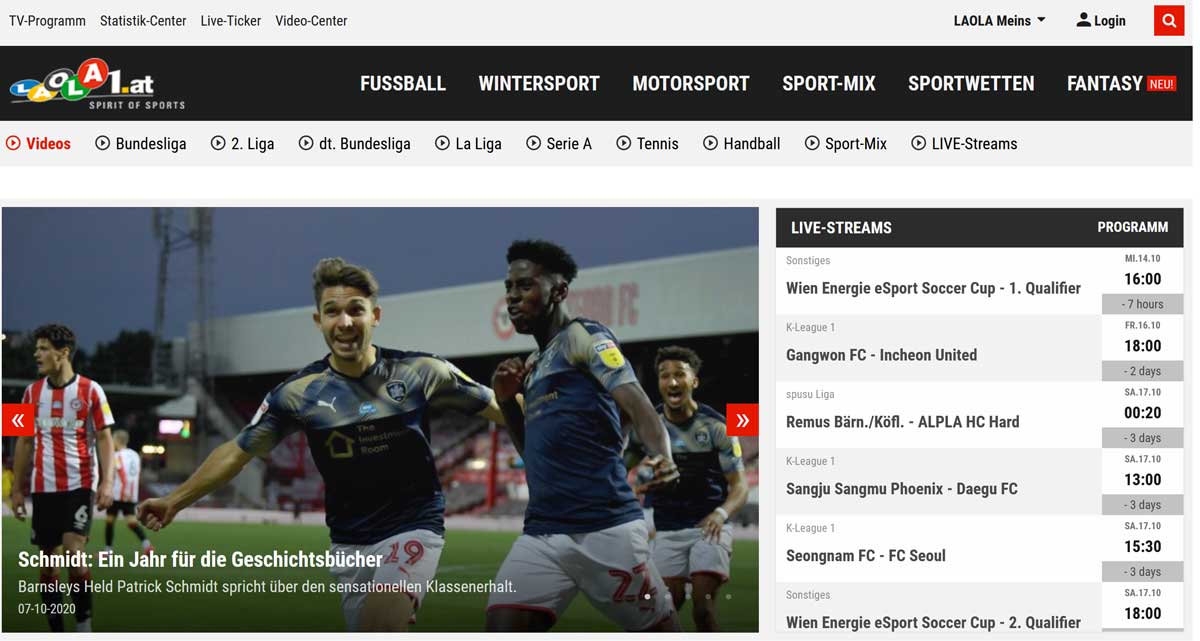 Laola is an Austrian streaming site that has an international English version for users living outside Austria. Since it is an international streaming site without a region block, you can watch every sporting event including college Football for free from wherever you are. The site has a simple and user-friendly interface that makes it easy for you to watch live streams.
9. SportsRAR
SportsRAR is the next best site to watch college football live. It is a site that collects live sports streaming videos from different resources. The user interface of the website makes it easier for the user to navigate through the list of games. The site works in a way that whenever you click on a particular game, a new window will open with its video. The only problem SportsRAR holds is the ad pop-ups.
10. Stream-HD.live
Not all sites provide free access to live sports streams. However, Stream-HD.live is one such channel that does. This site is almost a replica of ESPN in terms of the interface. Stream-HD provides HD quality streaming. The homepage comprises the sports schedule of the upcoming events. So, you can choose your favorite games beforehand.
Top 15 Sites To Watch College Football Online For Free
Here are 15 trusted sites to watch college Football for free this season without having to miss a single game.
Final Words
College Football can be so captivating that you never want to miss a single game. However, there are several websites where you can visit to follow your favorite game online. While there are sites that charge subscription fees, you will find loads of sites that let you watch college football for free. And here, we have mentioned 15 such sites to watch college football for free. Check them out and you can opt for the one that suits you the most.