Feeling bored? Let's turn on some music!! Music has always been the number one remedy for boredom, and Spotify is one such platform where you can find music of all genres and tastes. However, most of the services present on Spotify are limited to its premium subscribers, that cost around $9.99/month (tax excluded ). Being a student, it can be hard to take out or ask this much amount from your parents every month. That's the reason why students are in search of a Spotify student discount. But the question is, Is there really something like that? If yes, how can we avail of it?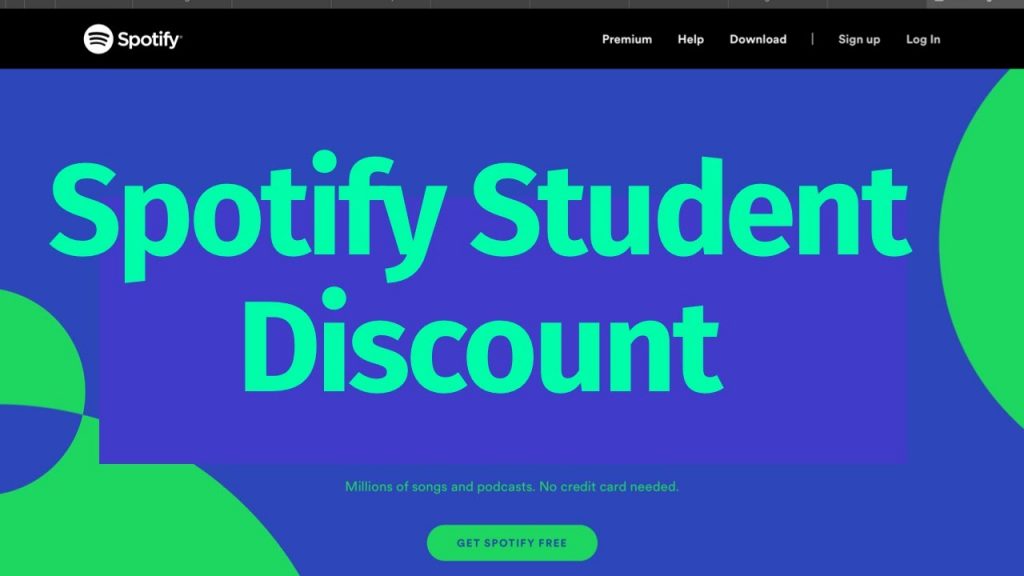 In this post, we're going to settle down all your butterflies related to Spotify and its student discount. We will talk about every aspect of Spotify's student discount and will clear all your doubts regarding the same.
Features Of Spotify Premium

So, why are music lovers crazy about the premium subscription of Spotify. Here are some of the exciting features that you get along with the premium subscription of Spotify.
1. One Month Free Trial
Getting a one-month free trial is both happy and sad news for new Spotify users. Why happy? It's quite understandable, but we're considering it sad news because earlier Spotify was giving a 3-month free trial to all the new premium subscribers, but now the free trial has been reduced to just one month.
Getting a one-month free trial means that you will have to pay for the Spotify subscription after one month of enjoying it for free. Getting a 1-month free trial is also not a bad deal, as something is always better than nothing.
2. Ultimate Downloads and Ads-free Music
No one likes to get interrupted by annoying ads while enjoying your favorite music tracks. You can get this feature on Spotify, by buying its premium plan. Using the ultimate download feature, you can download high-quality music without any problem.
3. Additional Add-ons
Spotify's premium plan is not only limited to music. In the Spotify student plan, you also that the Hulu and Showtime plan, along with free music and on-demand playback. All these features are available for you at only $4.99/month, which is less than the basic plan, i.e., $9.99/month.
How To Get Spotify Student Discount?
It's very easy and straightforward to sign up for this Spotify student discount. This discounted offer is only available for students who are having a valid college or university ID card. And for some particular areas, the user must also be carrying a .edu email address them.
Now, if you are fulfilling the required criteria, then welcome; you are ready to start the sign-up process. Just follow the below-mentioned steps carefully, and by the end of this process, you will be having the Spotify student discount with you.
Step 1: The first and most basic step is to visit the official website of Spotify. Don't go typing, "www.spotify.com", just click here to visit the official web page of Spotify. On the homepage of Spotify, you will have different types of offers and plans waiting for you. But our motto is to avail the student discount, so for this, you will have to click on the 'Premium" option, present at the top.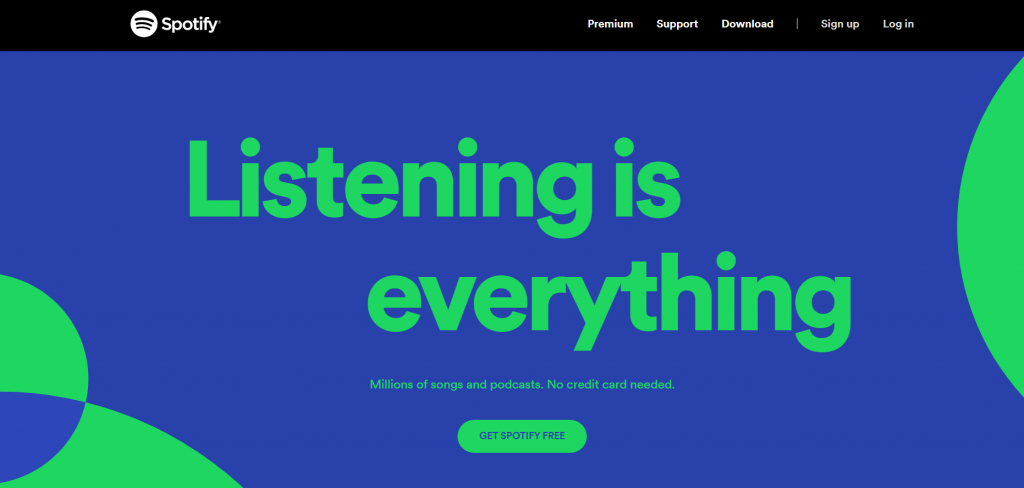 Step 2: Clicking on the Premium option will take you to a new page. Here you can see all the plans that are offered by Spotify. You can also try Spotify free for 1 month. Nevertheless, for the student discount, scroll down the page, and click on the "GET STARTED" option present under the student column.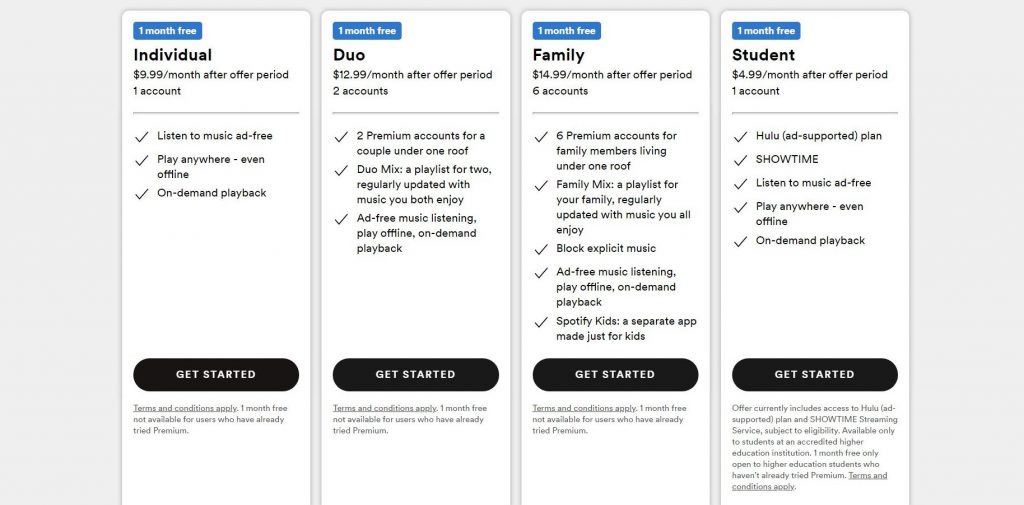 Step 3: Doesn't matter whether you are a new user of Spotify or you have been using Spotify for ages; everyone is eligible for the student discount. In case you have already made an account on Spotify, just enter your username and password, and log in through it. For all the new users, you can click on "SIGN UP FOR SPOTIFY."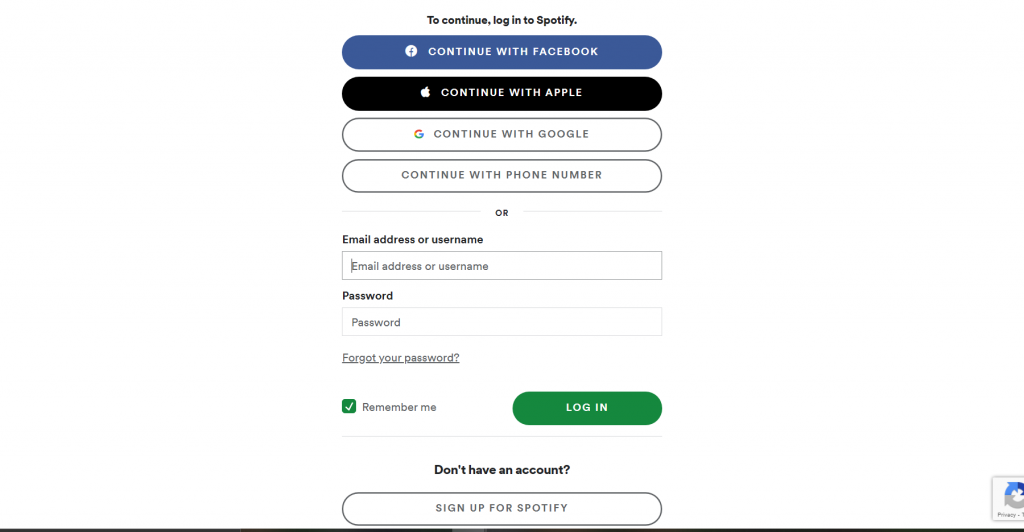 Step 4: Now, you can sign up using your Facebook ID or your email address. We recommend you to go with the Facebook ID option, as this method is fast and secure. For users who are going with the email address, just enter some basic information like your email address, password, DOB, and Gender. Confirm that you are not a robot, and click on SIGN UP.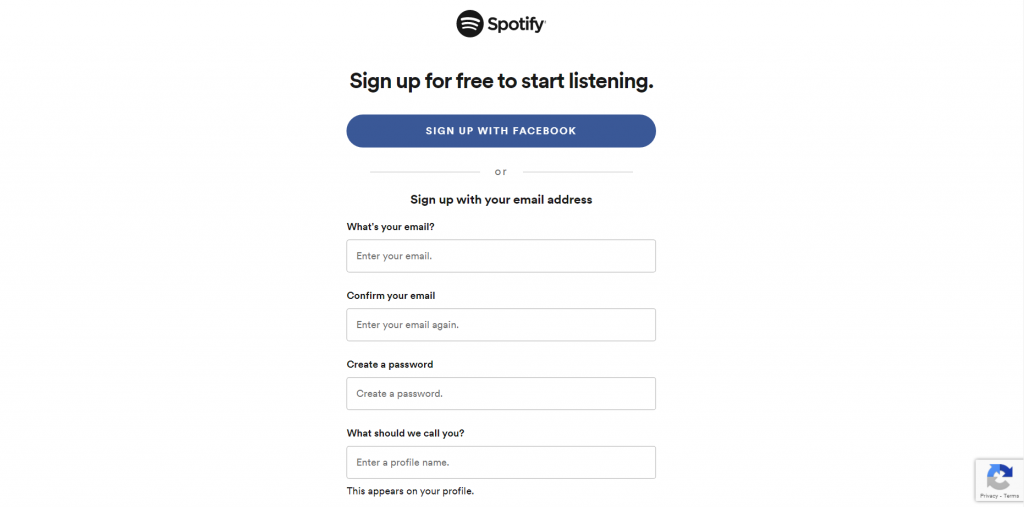 Step 5: Login through your newly created Spotify account, and again follow Step 2. When you click the "GET STARTED" option, you will read only the three-step verification page. Here, you will have to enter your college or university email ID. Now, Spotify will check whether you are eligible for the Spotify student discount or not. Once the verification process is done, you will have to enter some basic details like your name, university name, and date of birth. Finally, click on GET PREMIUM.
Step 6: Lastly, enter all the payment information. Spotify has the option of paying through a credit card. You don't need to worry about your privacy, as all your personal information is secure under the safe transition policy of Spotify.
That's it!! You will now have a Spotify premium account at a very discounted price, along with a one-month free subscription. Sadly, earlier, Spotify was given 3 months free subscription, but now they have reduced it to 1 month.
Final Words
We hope this guide was able to clear all your doubts regarding the Spotify student plan. Spotify is one of the most popular online music applications. You should try their premium features by buying their premium plan. Nevertheless, let us know your thoughts regarding this post in the comment section.