It is really frustrating when you want to play games on steam with your game buddies but instead, you face the steam friends network unreachable error. Has this happened with you too? No need to worry or look any further in this article we will provide you several solutions for the steam friends network unreachable error. But before jumping on to the solution just make sure that your connection is secured because it may cause hindrance and result in the steam friends network unreachable error. Also, check with your friend whether his connection is okay or not. Sometimes due to poor connection, your friend becomes offline and is unable to connect to the game.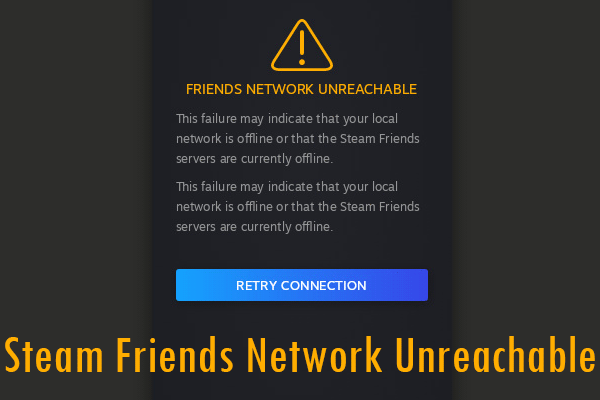 How to Fix Steam Friends Network Unreachable Error?
Just like other gamers are you also now in the habit of using steam's "FRIENDS & CHAT" feature to connect with your gaming friends. But this annoying "steam friends network unreachable error" is becoming a blockage in your fun time. Don't panic because we have brought you various solutions which will definitely help you in getting rid of this error and in catching up with your friends. You are simply required to follow the below-mentioned steps.
1. Clear Steam Cache and Cookies
Many times clearing the caches and cookies of the web helps in treating the error. Follow the procedure given below to clear the steam cache and cookies.
Step 1: Open Steam and log in to your account.
Step 2: Select Steam present on the toolbar at the top and from the drop-down menu click on Settings.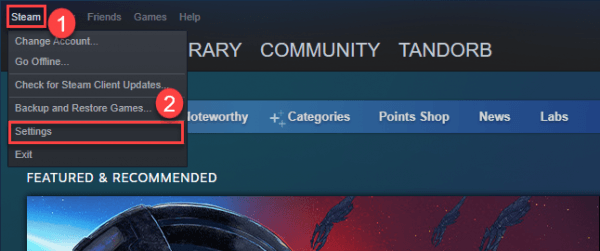 Step 3: Choose the Web Browser option and then press "DELETE WEB BROWSER CACHE" and "DELETE ALL BROWSER COOKIES".
Step 4: After the cleaning process is complete press OK and close Steam.
Step 5: Now restart Steam and see if now the error has been resolved or not.
2. Changing the Properties of Steam
In this method, we will change the settings of the Steam to get rid of the error. To do this you don't need to be too technical and can simply follow the below-given steps.
Step 1: Go to the shortcut of Steam and right-click on it. From the menu that appears select "Properties".
Step 2: In the Target window simply add "-nofriendsui" like "C: \ Program Files (x86) \ Steam \ Steam.exe" -nofriendsui.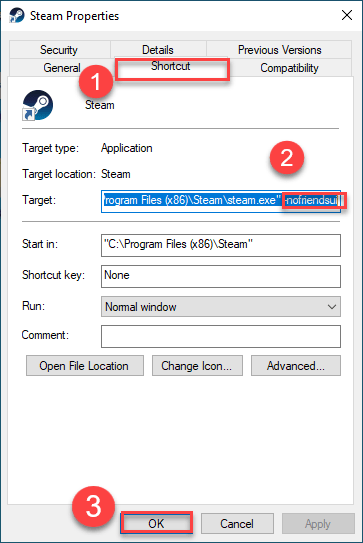 Step 3: Press Apply and then OK and it will get saved.
Step 4: In case even after you add -nofriendsui it does not work, try adding "-nofriendsui -nochatui" in the same target windows and click Apply and OK to save this new one.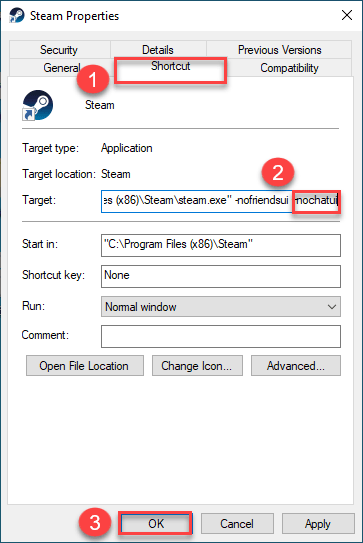 Now again check whether the problem gets solved or not.
3. Joining or Exiting Steam Beta Programs
Even if the above two methods didn't work out for you, you don't need to worry and can try this solution. Steam Beta is a kind of mode which players can opt into and then can check out updates related to games and clients even before they are officially streamed. So here, we will just flip the mode to check whether the error gets resolved. To flip the mode by joining or exiting the Steam Beta program do as told below.
Step 1: Open Steam and log into your account.
Step 2: Select Steam present on the toolbar at the top and from the drop-down menu click on Settings.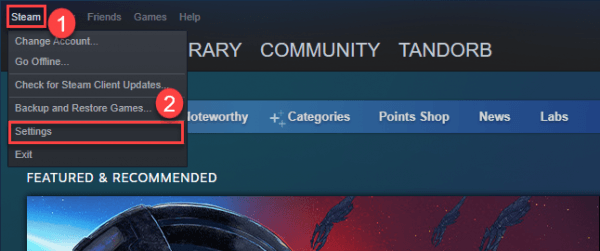 Step 3: In the menu choose Account. In the Beta participation section press on Change…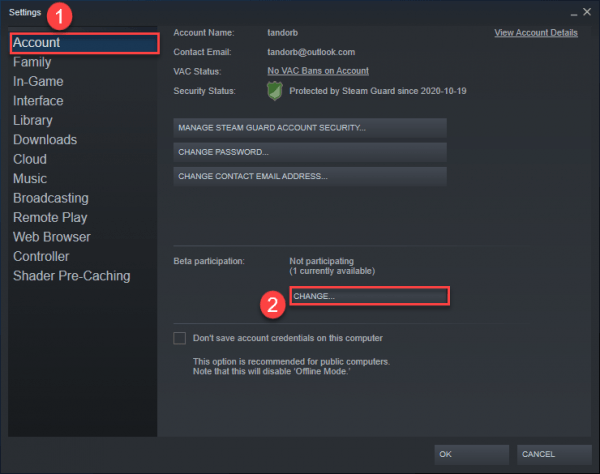 Step 4: A window will appear where you can select the option which will flip the mode, i.e. you can either choose to opt into or opt-out of the Beta mode. Press OK.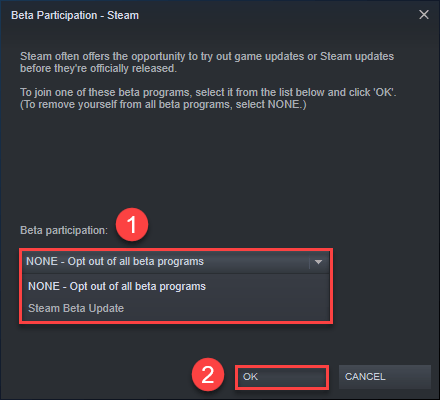 Step 5: Now come out of the Steam.
Step 6: Restart Steam and look whether the error is gone or is it still appearing.
4. Restarting the Router or Modem
Nowadays, it is advised that at least for once you should restart your modem. This will delete the memory and will provide you a new IP address. The whole process is known as Power Cycle.
Step 1: Switch off your modem or router and remove the switch from the socket.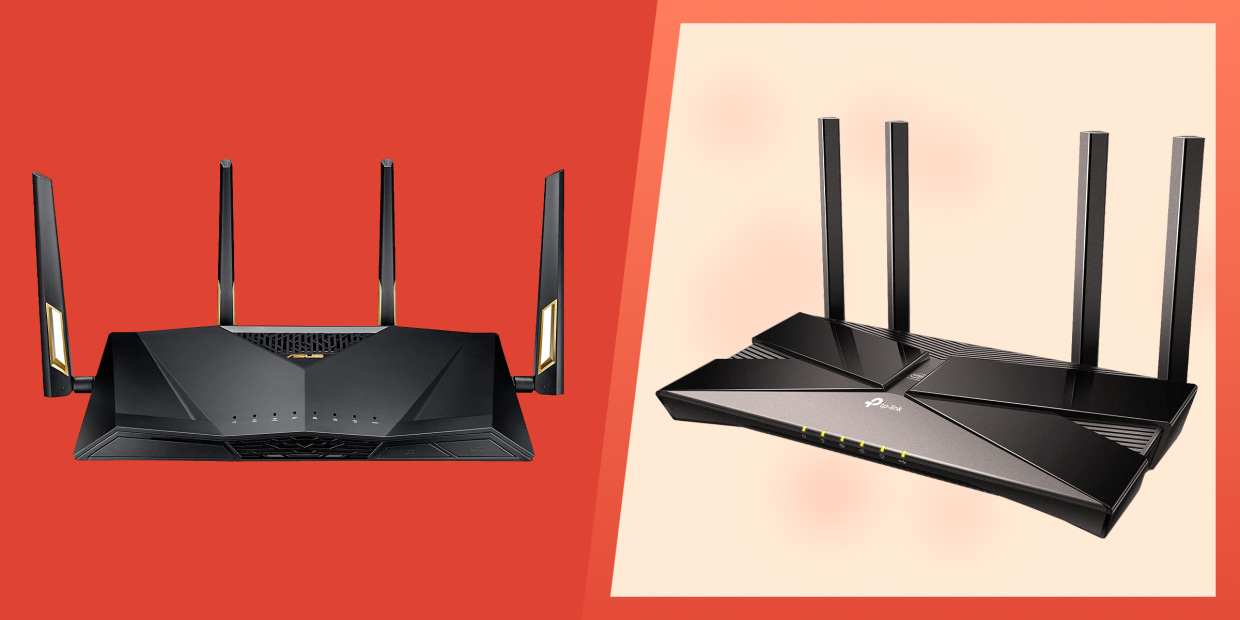 Step 2: Wait for a few minutes and then again plug it.
Step 3: Turn the switch on and restart your PC as the lights on the modem are flashing.
Step 4: After your system has been restarted and successfully connected to the internet, open Steam and see if the Steam Friends network unreachable gets resolved.
5. Updating the Network Adapter Driver
It might be coming to your mind that what is network adaptor driver? It is software that is essential for the connection between your PC and network adapter. In case this becomes outdated or corrupted you may face the issue of weak internet which leads to the error.
Hence here we will try to update your network adapter driver as a solution. You can do this automatically through the below-given method.
Step 1: You need to download a driver updater. You can go to the link: Advance Driver Updater to download it on your PC.
Step 2: Install it on your PC and once installed launch the software.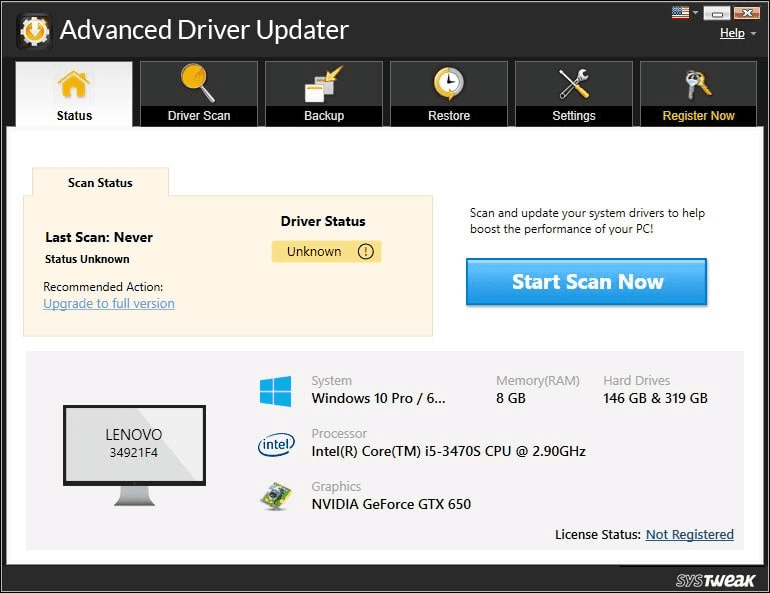 Step 3: Press the Start Scan Now button and the scanning will start.
Step 4: Once the scanning starts various driver errors will be shown.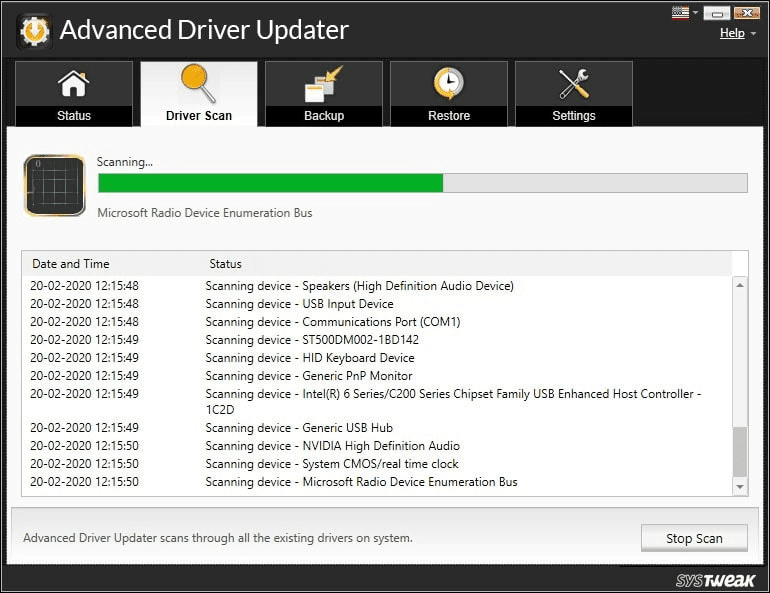 Step 5: In these errors find network card drivers and click on the Update Drivers link present in front of it.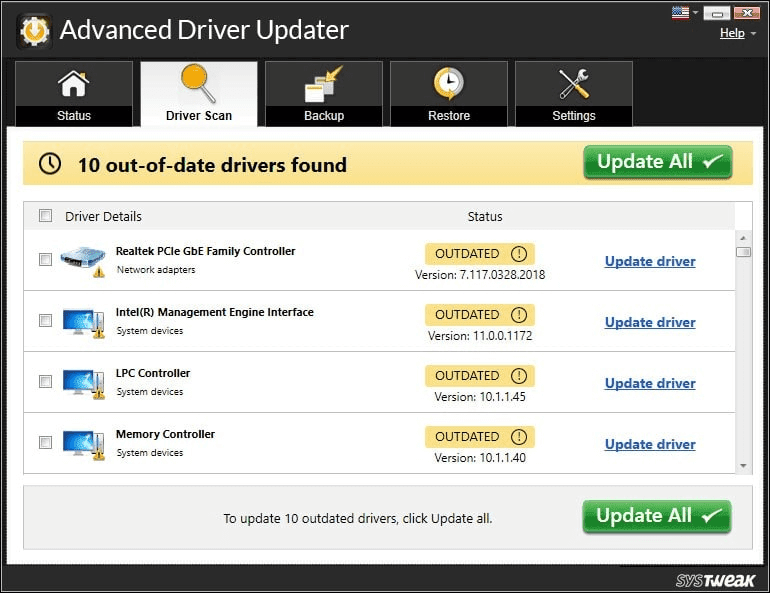 Step 6: When the updating process is complete, restart the PC to check for the error.
Final Words
Last but not least, if even after trying all the above solutions the steam friends network unreachable error is appearing, you don't need to freak out. Probably there must be some interruption in the Steam Friends servers. You simply need to wait for the time being till the programmers recuperate it. So these were the procedures to get rid of the steam friends network unreachable error. We hope through this article you were able to resolve the issue.