Minecraft is a well-known sandbox game. It has grown from a basic video game to the most popular sandbox building game. But many of you the users get bored and usually search for alternate things to do in Minecraft. The game has countless things to do. You can organize your gameplay as per your comfort. The game provides you with unlimited opportunities to build and implement your budding ideas.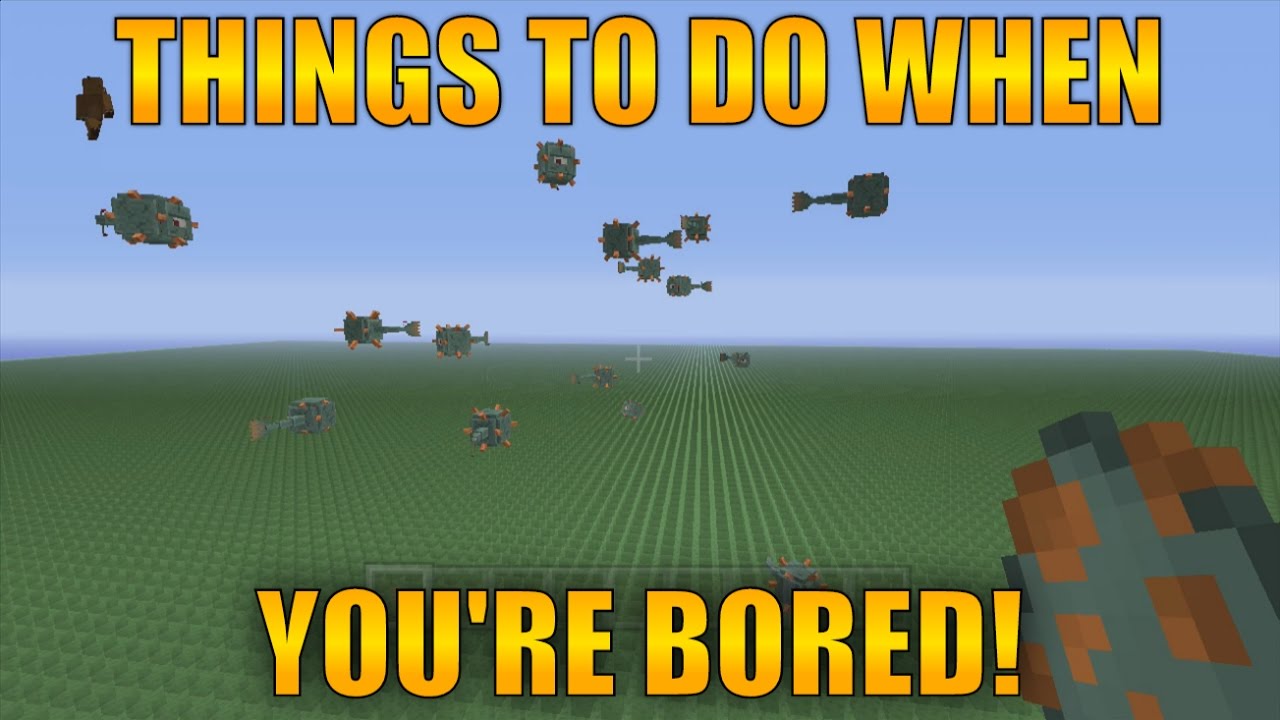 If you are also stuck with the basic gameplay and want to try something new and innovative in Minecraft this article is all you need to read. Today I will be telling you about some of the cool and interesting things you can do in Minecraft.
Best Things to do in Minecraft
We all know that Minecraft is an interesting game with the whole world built with 3D boxes. The game provides you with unlimited opportunities to showcase your imagination and creativity. The activities are more than enough to keep you stuck on your screen. Many players aren't aware and many of them are stuck with their ideas. Scroll down and read ahead to know about unique and fun things to do in Minecraft.
1. Create Your Own Map
This will definitely take some time, but you can display your creativity without any limitations and boundaries once you are done with it.
2. Build a volcano
The volcano looks amazing on your village map. You can also create a volcano island.
3. Build real-life buildings
It's an amazing feeling to re-create real-world things such as monuments, buildings, and other things.
4. Build a Boat and Sail
You can build your boat and go exploring a neighboring island.
5. Blow up Everything from Dynamite
Doesn't matter if you are playing in Free mode or Story mode, blowing up things with dynamite is always fun.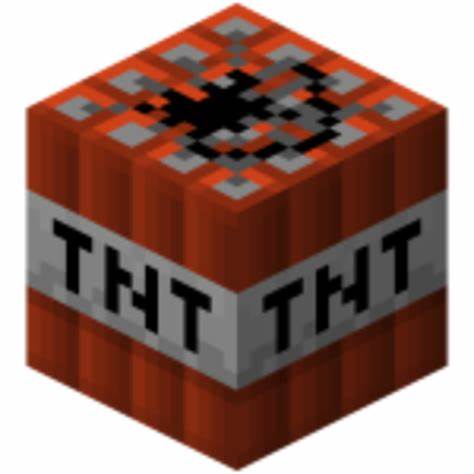 6. Complete a collection of 64 crystals
Crystals are very useful and hence it is better to have them in a surplus amount.
7. Kill the Ender Dragon
Want to feel like you have achieved something in Minecraft? Try killing the Ender Dragon.
8. Build an Animal Farm
These are rewarding. You can breed different animals and collect their products.
9. Build a Tower up to the Sky
You can build your own skyscraper and see the world from a bird's eye view.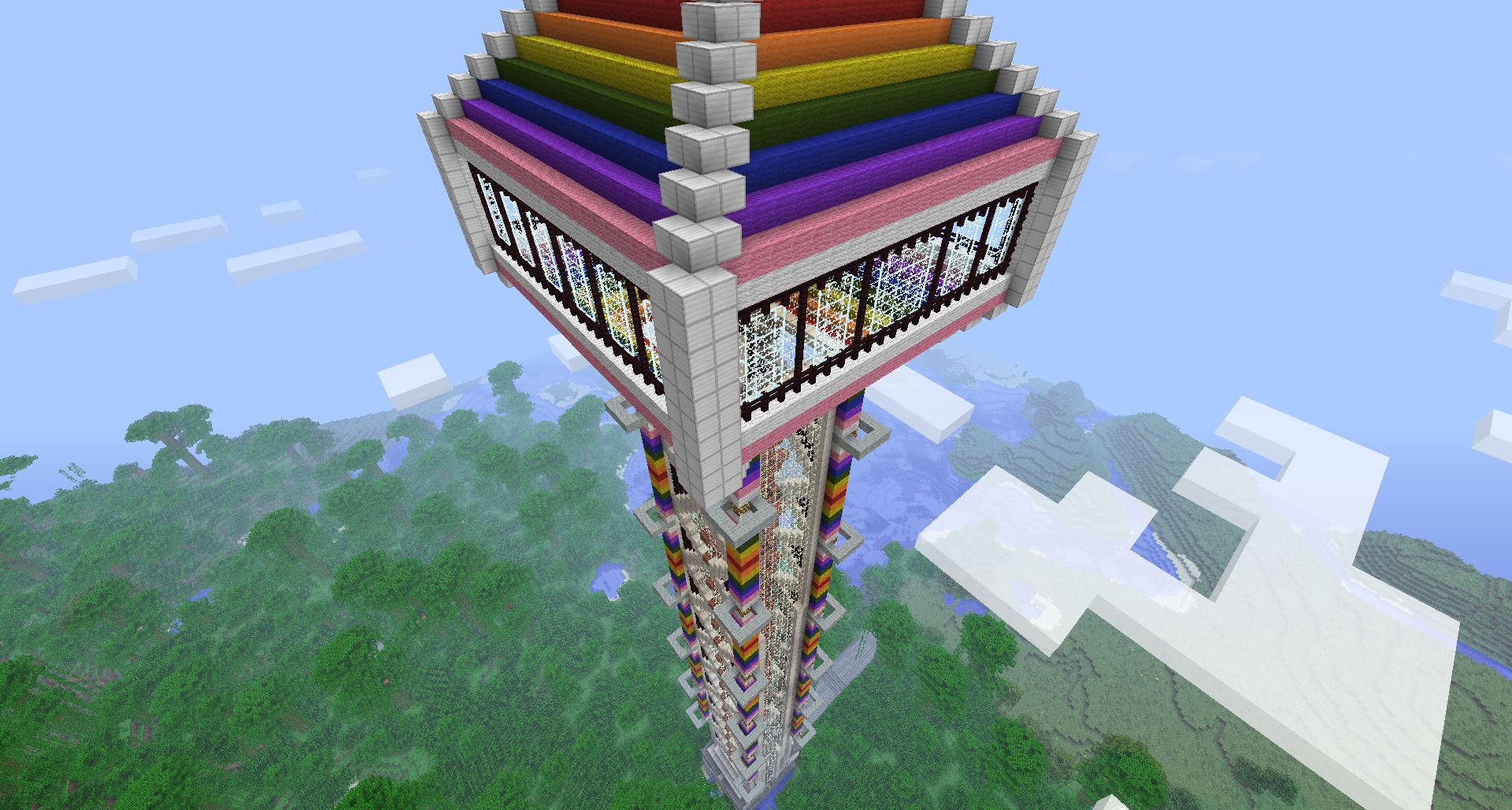 10. Kill Every Creature at Least Once
It isn't of much help but will give you an adrenaline rush, every time to face a new creature.
11. Host Events
You can host events like your birthday party or a pool party sometime.
12. Create your own Monster
You can create your own monster and then protect your village by defeating it.
13. Dig Tunnels
Try digging tunnels below the river and using it.
14. Make your own Library
Build a library with many bookshelves, a librarian, tables, chairs, and a reading area.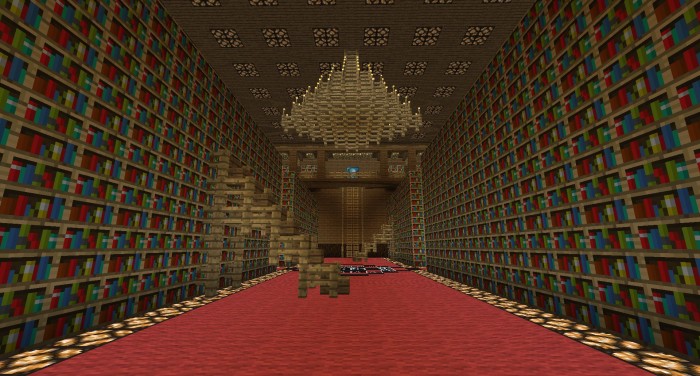 15. Create a Horse Stable
You can make a Horse stable along with a caretaker.
16. Enhance the Lightings
Make your own creative lighting and replace all the torches.
17. Create a Food Park
Why not create a food park with McDonald's, Dominos, and other food outlets?
18. Craft your own Island
You can create your own island in the ocean and sit there to watch the sunset.
19. Build a Zoo
Try making a Zoo with different animals and birds in it.
20. Make your Girlfriend's house
You can impress your girlfriend by building a home for her. But first, you need to make a girlfriend.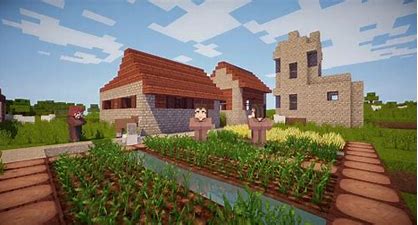 21. Secret Home
You can create a secret base or house inside the well of your village.
22. Renovate old farms
By renovating the old farms, you can make them look like the ones you see in movies.
23. Make a Roller coaster
Building and enjoying the roller coaster is super fun.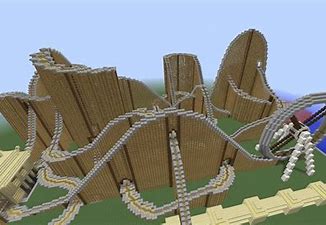 24. Make your Tree House
Treehouses look super cool. You can also keep track of approaching enemies.
25. Hunt an NPC Village
Finding non-player villages can land you up with a huge number of resources, which helps you develop your village into a city.
26. Go fishing
Fishing is the best combination of business and pleasure. You can easily collect your food resources.
27. Renovate your House
You can create a new house for yourself using the same blocks as before.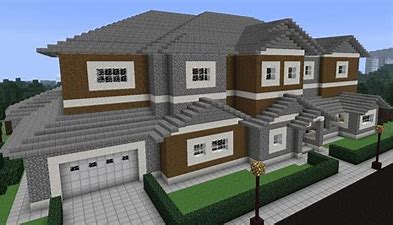 28. Plant Trees in the Downworld
With more and more trees around, Downworld will look brighter.
29. Recreate a Movie scene
This won't be easy, but you can record the video and upload it on YouTube.
30. Ride a Pig
Sit on a pig and take a look at where you are headed to.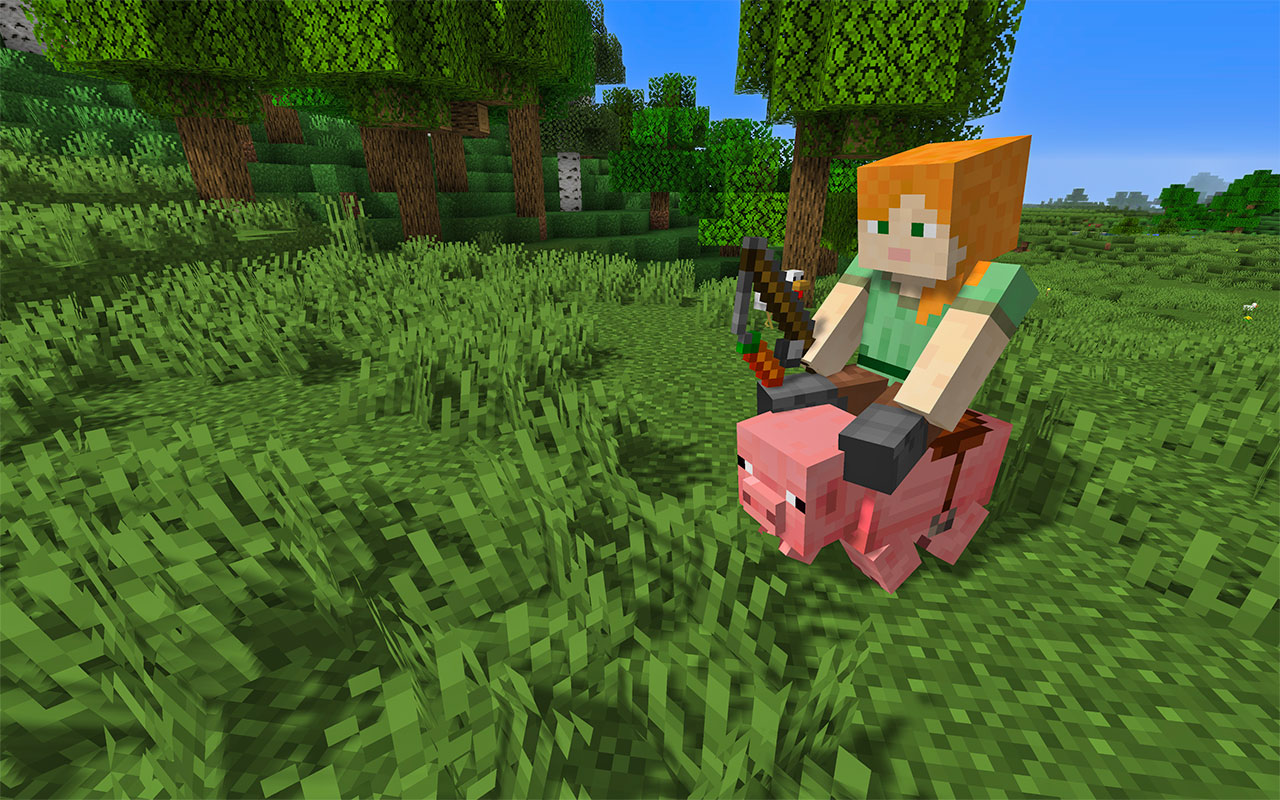 31. Bare Hands Hunting
It is as fun and dangerous as it sounds. You need to defend yourself from skeletons and creepers. That too with bare hands.
32. Dig Beneath You
This is a surprising act. Start digging just under you and look where you land. You may find a cave or dig something special.
33. Own an Army of Wolves
You can safeguard your city by collecting a whole army of wolves. This will show the worst day to the attackers of your city.
34. Create a Boat Dock
This can help you to keep your boat readily available to sail around.
35. Ignite a Forest Fire
Watch the forest burning, to clear the land or just some fun.
36. Build a Water Slide
Having your own water slide is always fun, whether it's in Minecraft or real life. You will also have something to show off in front of your friends.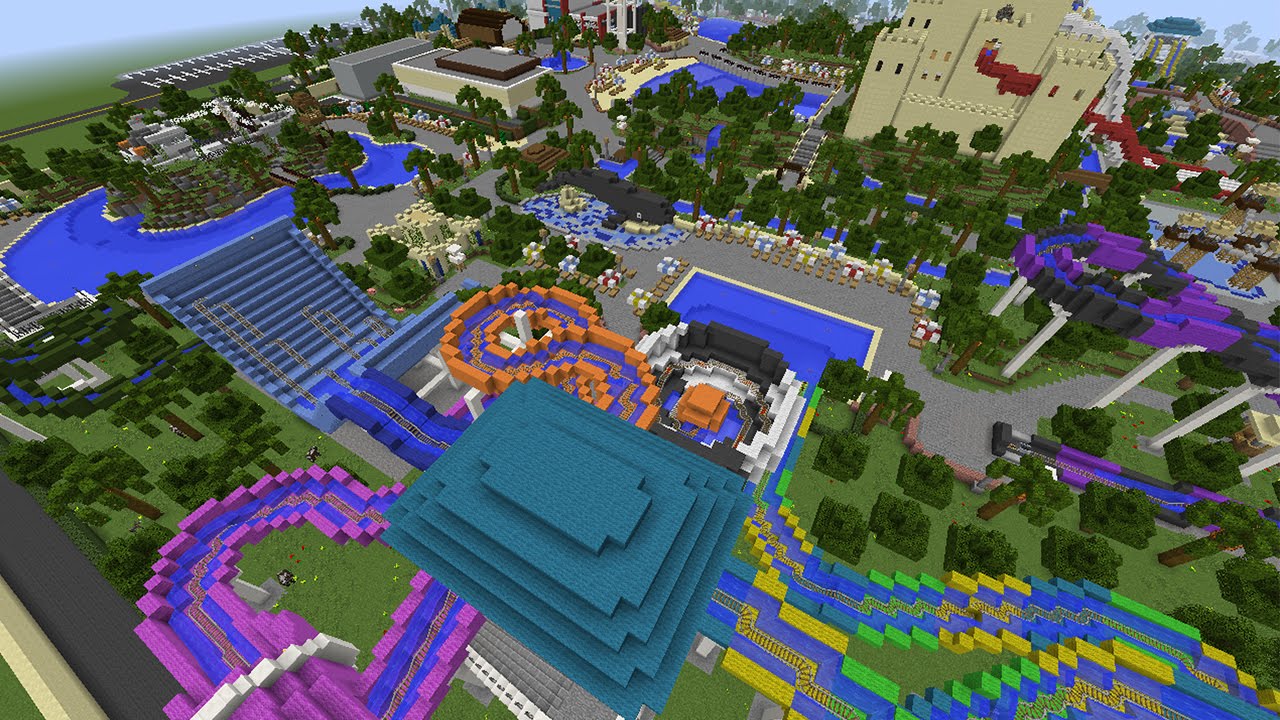 37. Create Your Secret Room
The best thing about secret rooms is that you can hide your valuable things.
38. Color the Sheep
Sheep painting can be very interesting. Try this and enjoy it.
39. Play the Hunger Games
This is one of the coolest mods available.
40. Build an Underwater Headquarters
This construction of yours can help you to hide from other players in the multiplayer mode.
41. Build a Spaceship
You can compete with your friends and see who can do it faster.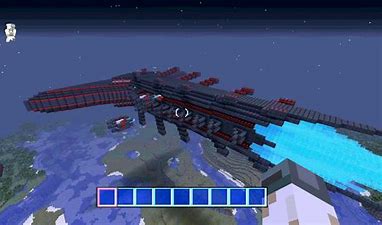 42. Make use of the Texture pack
These are other interesting ways to decorate your game.
43. Build a Battle Stadium
You can build a gladiatorial stadium and use it to play fun games.
44. Get close to the Creeper and Escape without losing a single point of health
This is a hard and thrilling task to do. The radius of destruction of creepers is amazing.
45. Play Capture the Flag
We all know that this is a game mode from COD. Why not try this in Minecraft?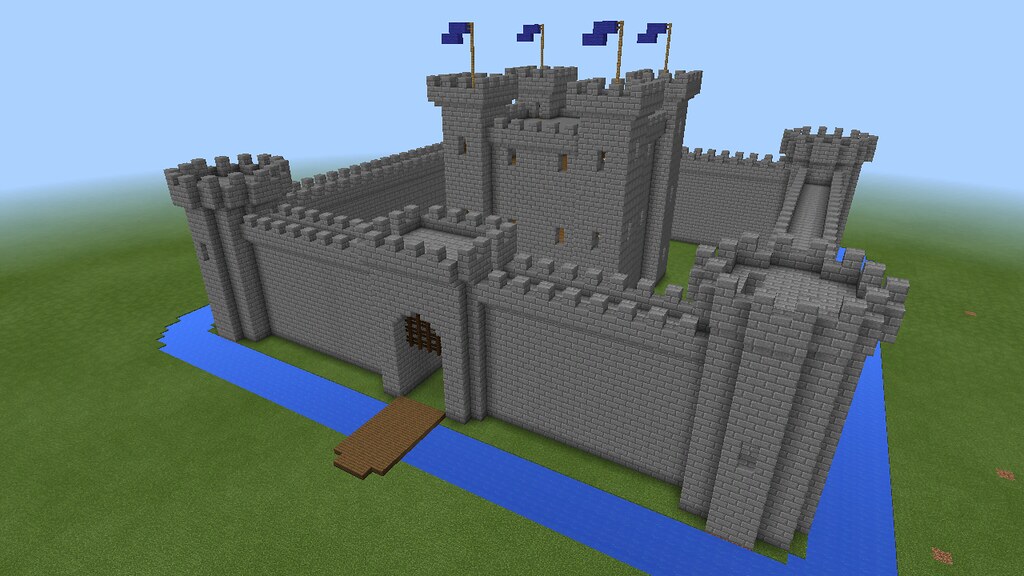 46. Change Your Skin
New and different skin will help you to differentiate yourself from others.
47. Try shooting a bow while spinning
I just want to say, Good Luck!
48. Find a Temple in the Jungle
The Temples in the Jungles are very rich in diamonds, emeralds, and other stones.
49. Build a Lighthouse
These are important to spot your village from a distance. I would recommend you build one as early as possible.
50. Build an Elevator
It will facilitate you in reaching your tree houses and other skyscrapers.
51. Start your private server
This is one of the best things to do in Minecraft. You can create your own server and play with your friends.
52. Build a Monument
Show your gratitude to someone by building their monument in Minecraft.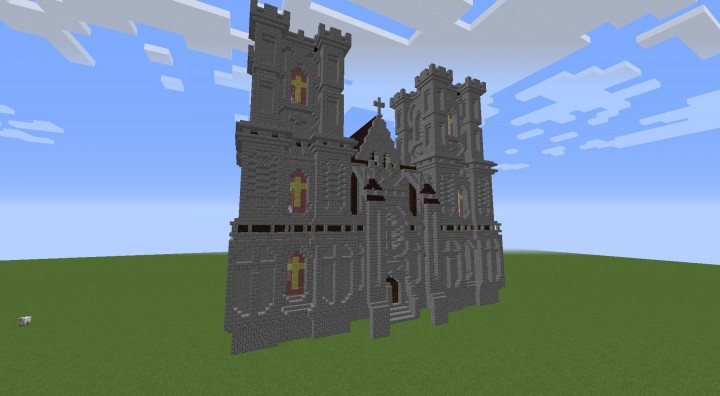 53. Explore the Hardcore Mode
These are tougher than the Survival mode because you have only one life.
54. Play the Survival Island
This is another very cool map in the Minecraft game. So, enjoy playing.
55. Climb the highest mountain you find
Doing this will surely make you feel
Final Words
Minecraft is a very famous and popular game with millions of players worldwide. The best thing about this game is that it allows you to explore another whole world of opportunities inside the sand-box game. If you are bored and want to explore the hidden tasks you can do, this post must have proved helpful to you.
Tell us about more such cool things in Minecraft in the comment section below. Don't forget to drop your feedback too. Also, share this page with your friends and tell them about these.