Did you receive a Facebook post link with some laughing emoji by your friend? And now you are too excited to watch it. But the moment you click on the link, you are welcomed with an error message that says- "Sorry, This content isn't available right now." The post is still there, but you are the only one receiving this error message. Well, that hurt!! However, this error is being reported by a lot of Facebook users right now.
Hence, to solve this issue we have managed to come up with a "how-to" guide with few simple methods that will sort this Facebook error in no time.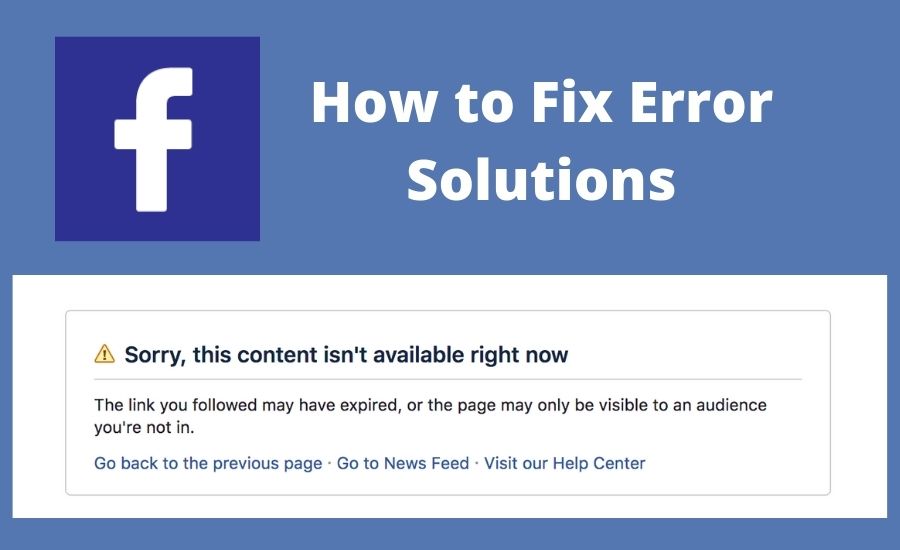 How To Fix "This Content Isn't Available Right Now" Error?
Most of the Facebook users complain about the error "This content isn't available right now." It might be happening while opening a specific Facebook profile page. If you too have been seeing this error message lately on your screen, these methods mentioned here can resolve your issue. So, go through these methods and then identify the solution that works best for you.
1. Check If You Have Been Blocked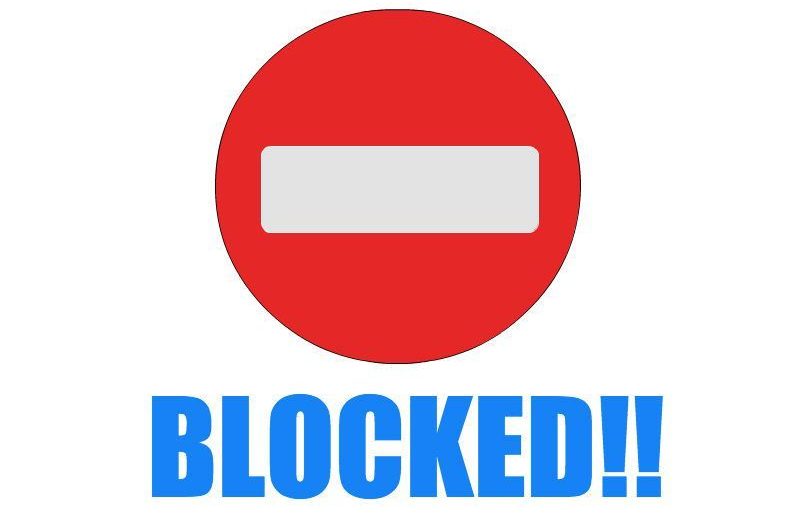 We all know that when someone chooses to block a person, they can't view the post along with their profile pictures, status, and even their profile. And hence, this can be one of the reasons "this content isn't available right now" error. But before you get to any conclusion, make sure you visit their profile. If you can access their profile, it means that the reason for unavailable content is something else. 
2. Log In Properly
Sometimes, Facebook logs you out of your profile, and eventually, all the posts become unavailable to you. It might happen when you spend a lot of your time scrolling on Facebook. However, you don't have to worry much about it, all you need to do is refresh the page and try to log in to the page again.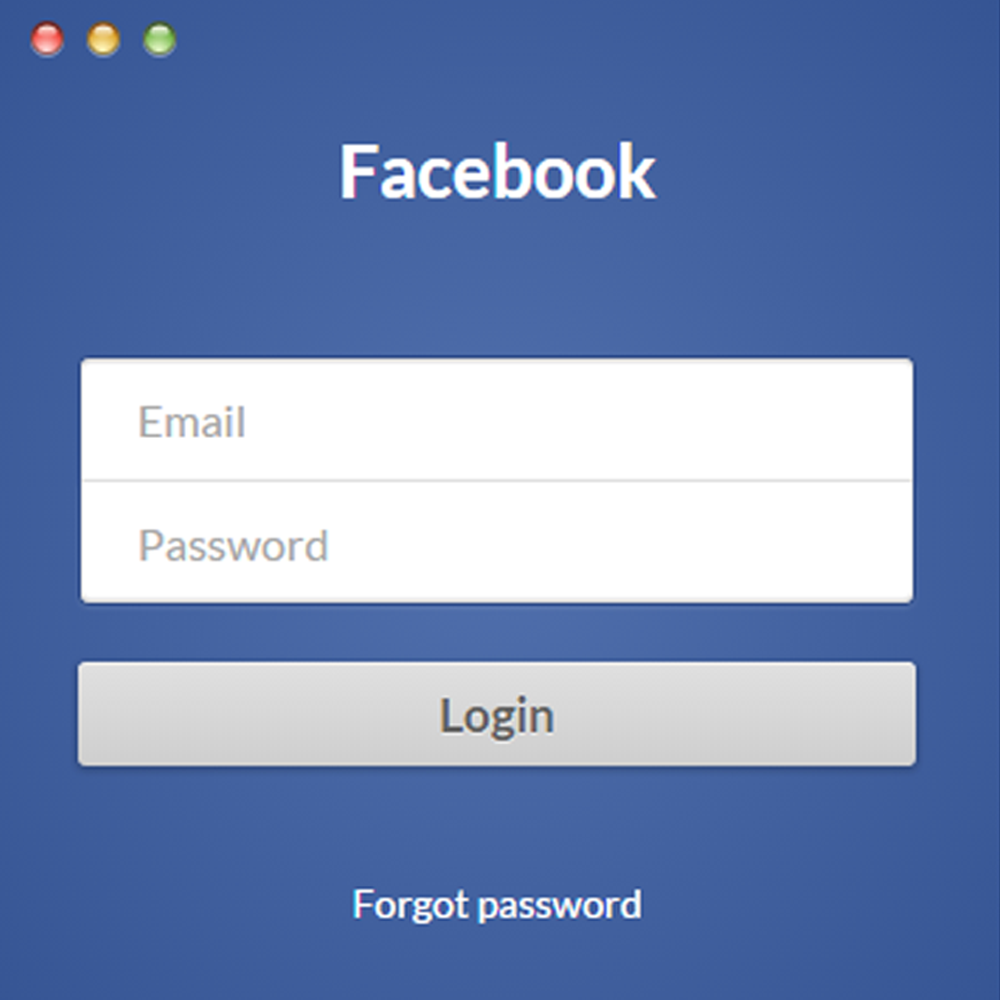 After that, you can search for the same content again. If you get a glimpse of the content this time, then this method works for you. Otherwise, you can get to the next section to resolve the issue.
3. Facebook Bug/Down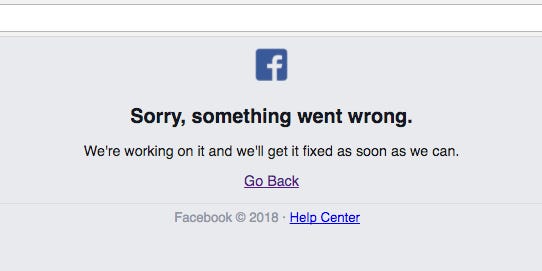 Sometimes the Facebook crash can also result in a "This content isn't available right now" error. The website does go under technical glitches that result in the Facebook server being down. Though the issue doesn't pop up more often, it can be one of the reasons. Hence, we would recommend you to wait for some time until the problem is solved from the server side.
4. Content Not Available Anymore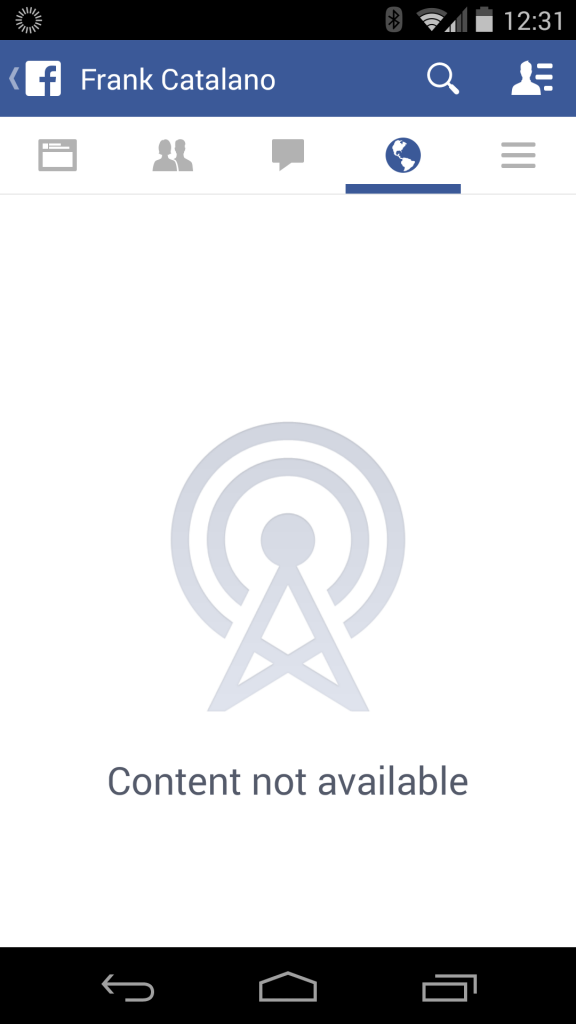 If you still find a particular content unavailable at the moment, it can be because the owner of the post must have decided to delete the content. Or in some cases, if a post violates the Facebook policy or the content is inappropriate, flagged, then this may lead to the removal of the content from the social media platform. Further causing the unavailable content error.
5. Check For Location or Age Restrictions
Facebook takes the age restrictions a bit seriously than you think. And thereby not letting you watch content if you do not fulfill the age criteria. There are times when the page admin decides to keep the content restricted to a specific age group or location. And you will see the error message "Sorry, This content isn't available right now."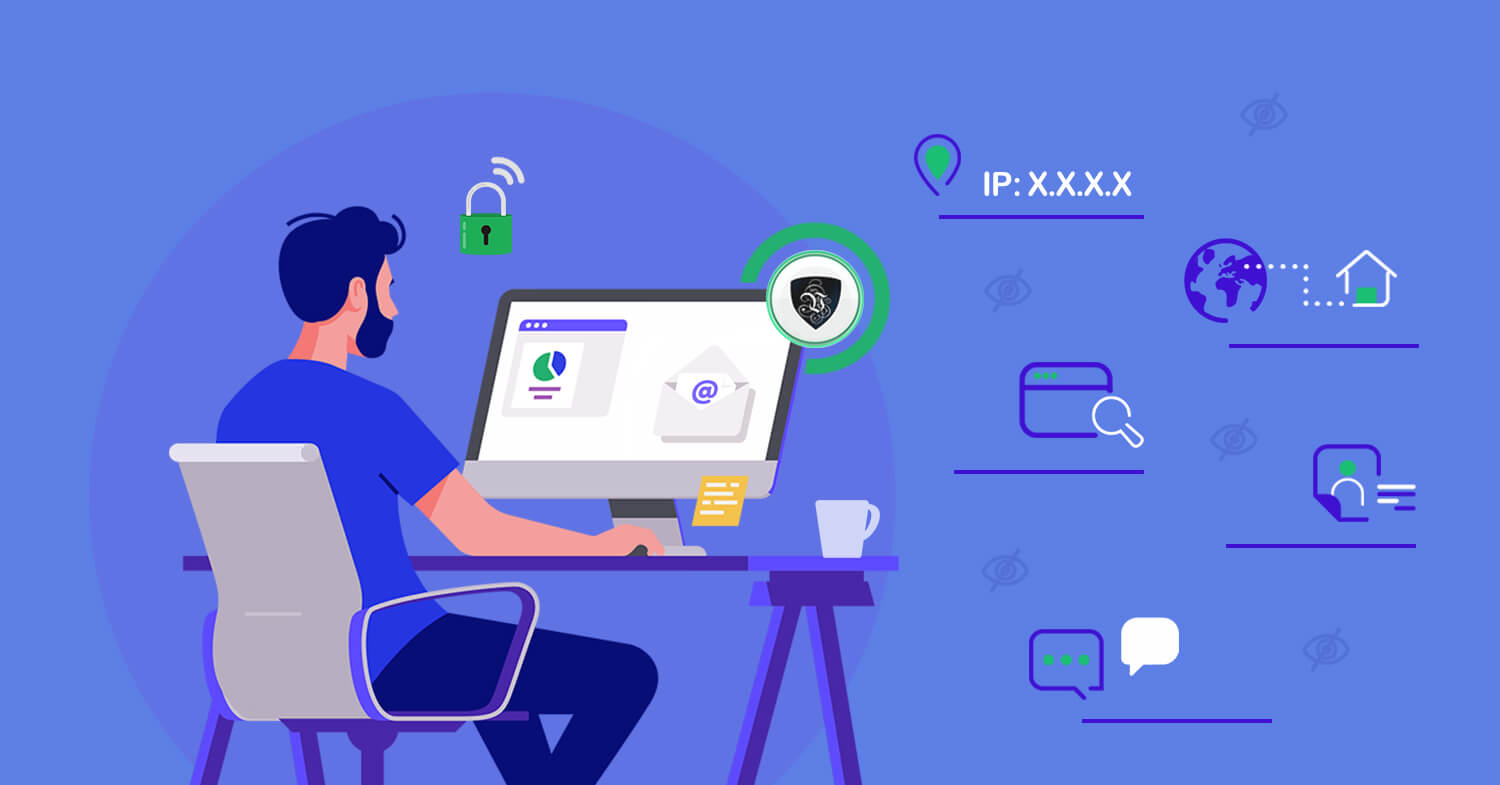 But, you don't have to be saddened by this, just use VPN to access the content where there is no location restriction on the post.
6. Check For Malware And Viruses
If you still can't figure out the reason behind the "the content isn't available right now" error, you should check for Malware and viruses. Surfing a lot can be one of the prime reasons for viruses and malware attacking your device. Hence, we recommend you get yourself a legit anti-virus pack and then perform a total security scan on your PC.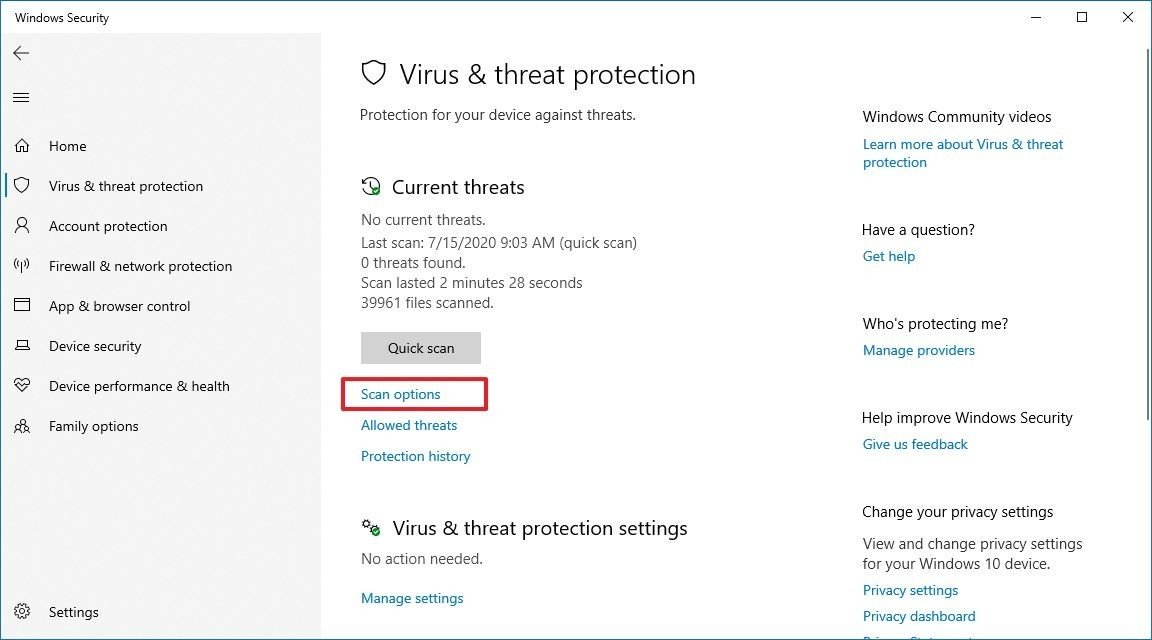 You can go for the best anti-virus plans like Avast or Nortan to clear your infected device without any hassles.
7. Changes In The Privacy Settings
There are chances that the post's owner has changed their privacy settings after some time. And that's why you see the unavailable content error. Maybe you had accessed their Facebook posts before. And now, they have altered their privacy settings to more private. Facebook even provides you different options like Public, Friends, Friends except, Specific friends, etc. Hence, it is viable to see such errors like "Facebook content is not available."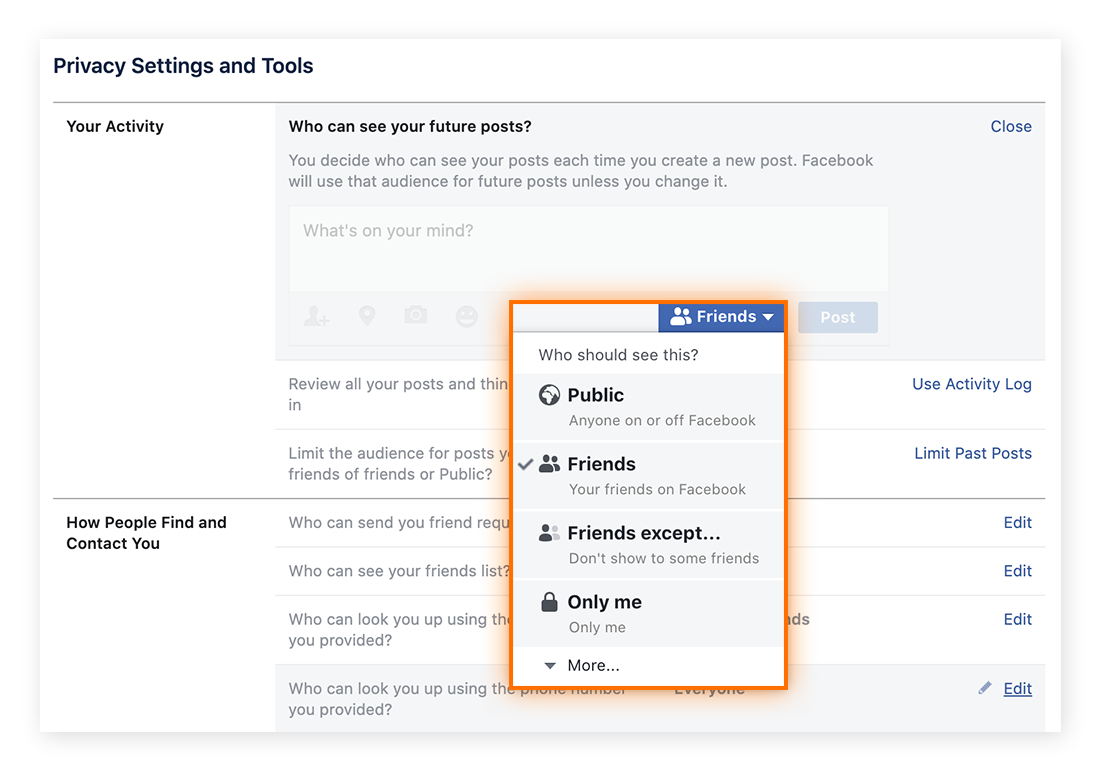 For private groups, the admin may only allow the followers to view their posts. And that's one of the reasons that anyone wanting to watch content gets the error. Here, all you can do is request the admin to allow you to be a part of the group.
Final Words
There are several reasons associated with the "This content isn't available right now" error. All you got to do is identify the reason and sort it out with its solution. Here, we have covered up every possible solution to fix this error. Hence, follow them by all means.
However, if this error still bothers you, we think you should just take a break from these social media clutches. Make real friends, hang out, relax, and have fun. It is the best thing that you can go for without worrying about these unavailable content errors. If you have any queries or suggestions, you can put them down in the comment section.