Technology has been growing rapidly these days. And there is always something new to look upon. However, with growing technology comes a bit of complexity. Sometimes it gets difficult to understand simple things. One such menu that might confuse you is knowing about the Developer options on Android. It is a hidden menu that helps in improving the phone's efficiency. However, if you are unknown to it and are in desperate need to disable it. Then this article can be helpful to you. In today's blog post, we are going to discuss how to turn off developer mode on Android devices. So, rest assured, it will only take as much time as you read this post. So, let's begin!!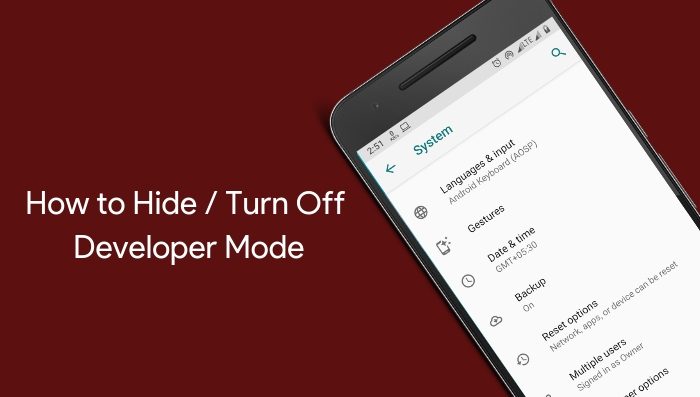 A Hidden Menu? What Is That?
With various in-built functionalities, Android has been the most used OS in the market. Android was mainly developed to target App creators. There are several bundles of settings that are included for the developers called the Developer options. These settings are used for various purposes like Debugging and application development. In addition, there are other varied functions of a hidden menu that you can explore.

However, these features are all hidden under the Developer options menu. It will only be seen when you enable the Developer mode on Android.
1. Why Use Developer Mode?
Developer mode gives you the flexibility to work on your device to improve its efficiency. There are few tasks that you can perform through the developer mode.
Speed Up or Slow down Android device animation.
Force any app to run in split-screen mode.
You can try to fake your location.
Increase the robustness of the game.
USB debugging.
Optimize the CPU usage.
Install apps on SD card.
Identify bugs reports.
And many more such options. The Developer's options can make you perplexed at the beginning. However, if you do not know much about the developer mode on your device, it is advisable to first learn about it. The right use of Developer mode can help you save time and improve efficiency while performing multiple tasks on your device.
How To Turn Off Developer Mode On Android?
There are various ways through which you can turn off the Developer Mode on Android. However, these steps vary for different mobile devices. Hence, you will need to check if the mentioned methods work for your device or not. Until then, let's explore these methods in detail.
1. Disable The Toggle
Disabling the toggle is one of the working ways to turn off developer mode on your Android devices. However, it does not always work. Some manufacturers do not provide the toggle option inside the Developer options. Even so, it will not hide the developer options from your phone setting.
Go to the Settings option on your Android device. And then scroll down to Developer Options.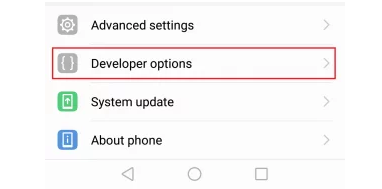 If you see a toggle button beside the Developer options, tap on the button.
Once the option turns grey, it means that you have disabled the developer mode.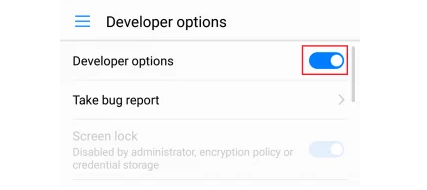 If you want to enable the Developer option again, you can easily go through the same process as mentioned above.
2. Clear Cache Memory
If the previous method failed to work for you, then let's take a look at this one. To delete the cached data, follow these few steps:
Open Settings.
Search for Apps in the list. On some devices, go to Apps > Settings > Applications > Application manager.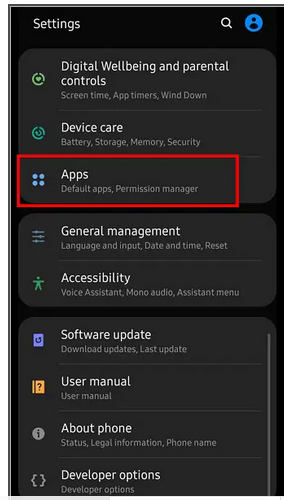 Make sure that you set the filter to All Apps.
Now, search for the Settings app.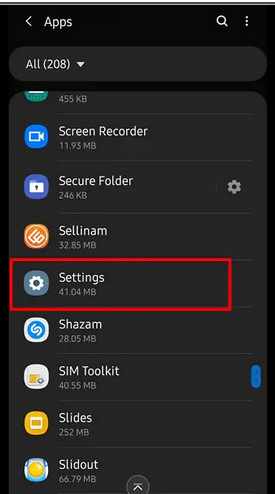 Click on Storage and then clear cache. Confirm the process by tapping on delete. This will clear the app data and cached data of your device.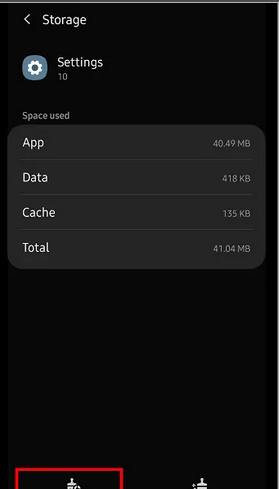 Check the Settings menu again to check if the Developers option is gone. If you find it again then restart your phone and check again.
After performing these steps, Developer options will be hidden from the settings. If you want to make it appear again, go to Settings > About Phone. However, if you still can't get rid of the Developer option, then move to the final method.
3. Perform Factory Reset
The last but the most effective option if you are still wondering how to turn off the developer mode is to perform a factory reset. However, this method will delete all your data from the phone. Hence, it is recommended to backup all your data before you proceed with this method.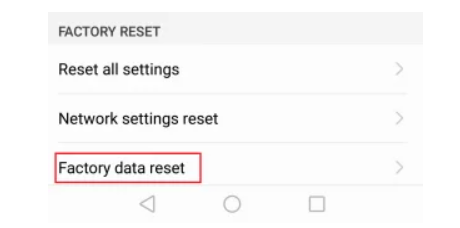 Go to the Phone's Settings.
Next move to Advanced Settings > Backup & Reset.
For other devices, the path is Settings > More (General) > Backup & reset.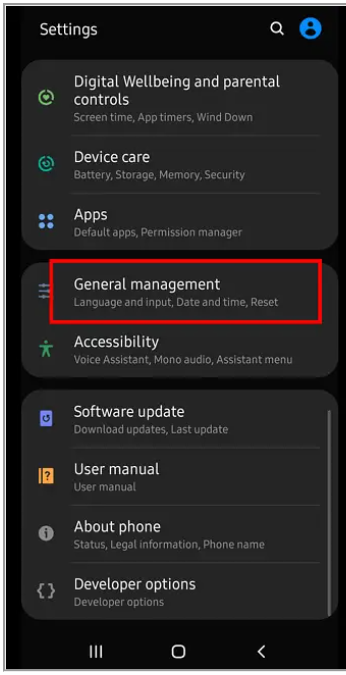 Check the backup data option on the screen.
Click on the Factory Data Reset option.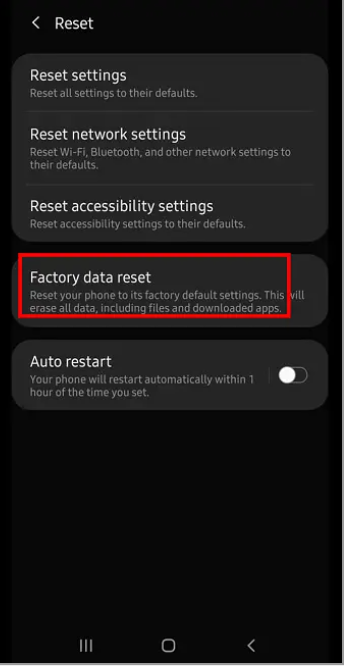 If asked for confirmation, click Yes.
Wait for a while until the entire process is completed. It might take a max of 10 minutes. Once done, the device will restart at last. After completing the Factory reset, go to Settings options, you will not find the developer mode there.
Also Read: Best Pokemon Go Hacks, Tricks and Cheats 2021
Final Words
This is all. Here are all the methods that are necessary if you want to learn how to turn off the developer mode on Android devices. I hope these methods work for you. However, we would suggest you not try out the developer options if you have no idea about what it is. As improper use might result in some negative consequences. Also, the options to turn off the developer mode might differ for different devices. Feel free to share with us the option that worked for you the best.
Have some more options in mind? Comment us right away with the method that worked for you.