Setting up a password is always the best way to prevent an outsider from peeking into your devices. But, what if you just forgot your password? Besides, if you are an iPad user, you might have disabled the device by repeatedly trying to get the right password. However, if you are thinking about how to unlock an iPad without a password, we are here to help you with it. In today's guide, we have added a few simple methods to help you unlock your iPad without a password. Trust me, you won't need an expert. Just try to follow this guide thoroughly.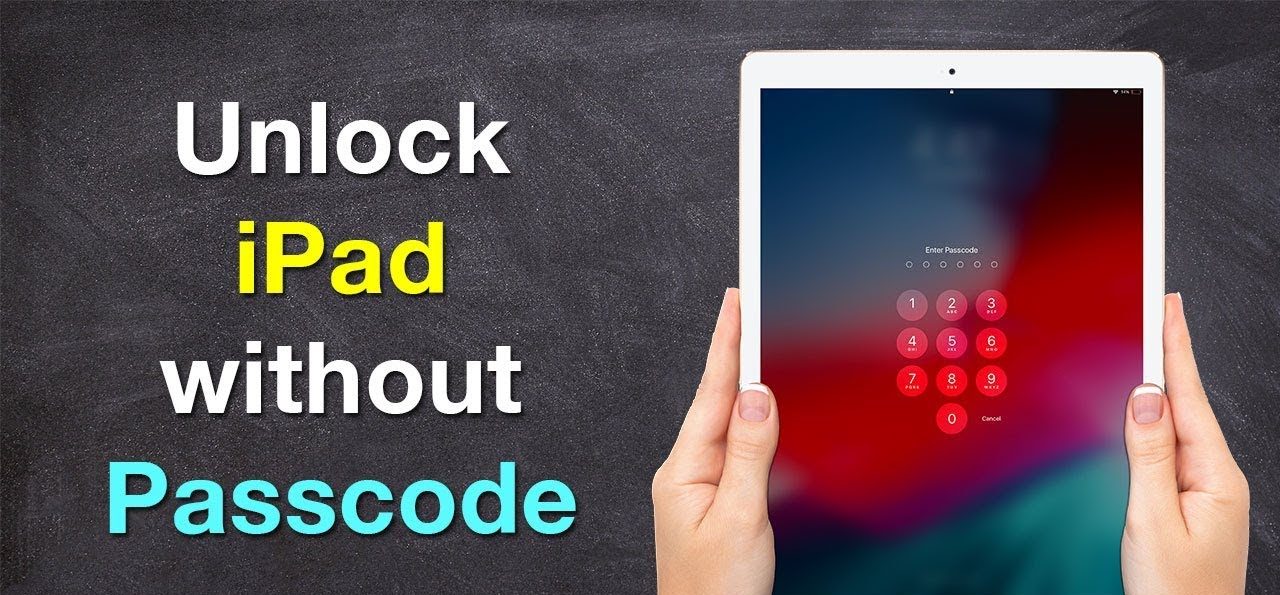 How To Unlock iPad Without Password?
Nowadays, most mobile devices come up with security features like security locks, face identification, fingerprint sensors, and many more. Apple's security is one of the most trusted features for iOS devices. For securing your device from unauthorized access, it is viable to create a strong password with long letters and numbers.
However, it might be frustrating if you forget the passwords for your devices. It is a common issue among iPad users. And if you are one of such users, you do not need to worry at all. These methods mentioned below will definitely work for you.
1. Unlocking Via iCloud
Apple introduced Find My iPhone to make it easier for its user to find their devices remotely. Find My iPhone is connected through iCloud that helps in performing several tasks when required. It can also be used to delete sensitive data to avoid the data being transferred to a third party.
However, before proceeding with this method, you need to have the credential of your iCloud account that is linked with the iPad.
Get to the official site of iCloud and log in with your credentials. Make sure to use the same account that is associated with your iPad.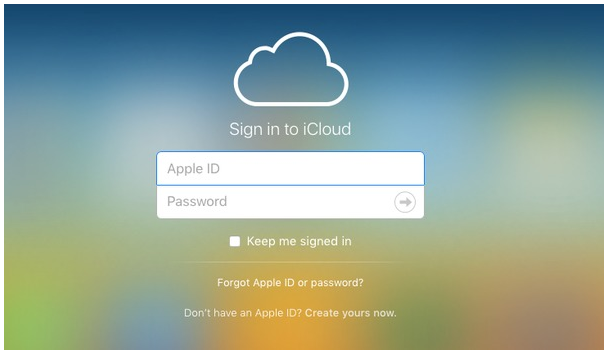 On the Welcome screen of iCloud, choose the option Find iPhone.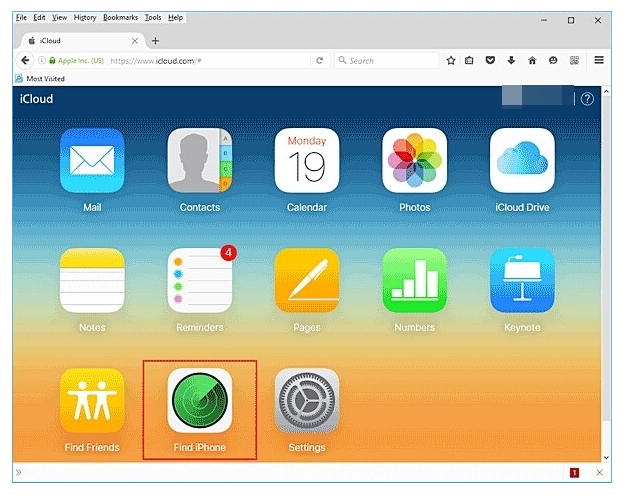 When you get to a new window, choose the option named All Devices and select the iPad option.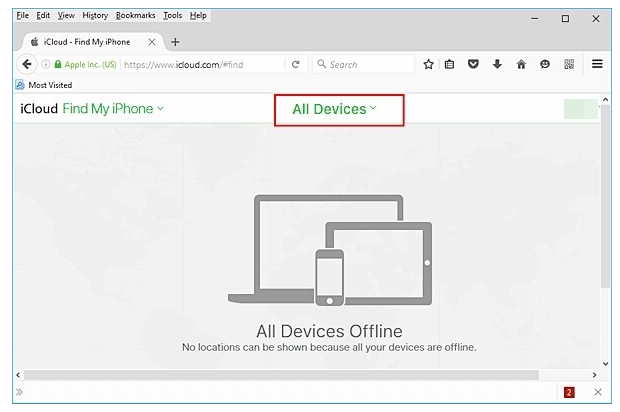 Here, you will see your iPad and all the other devices linked with your account.
To unlock your iPad, click on the Erase iPhone tab.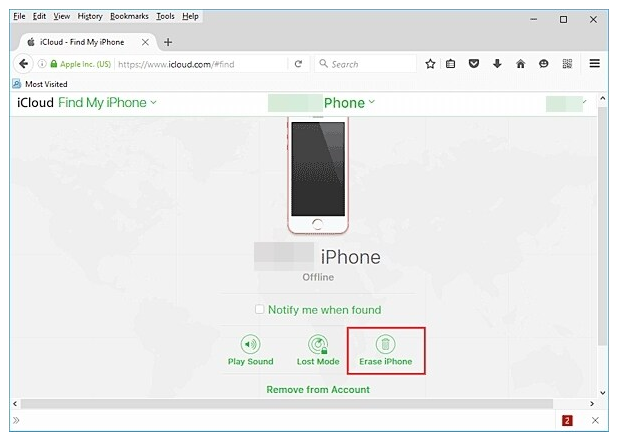 Confirm your choice and wait until your data on your iPad will be erased.
Now, as you restart your device, the lock screen will be gone. And you can easily access your iPad without any trouble.
2. Unlock iPad Using iTunes
We all use iTunes most of the time to manage our data. However, did you know that iTunes can be the answer to your query on how to unlock an iPad without a password? For that, you need to factory reset your device. However, if you don't want to lose your data, it is recommended to take a backup beforehand. As after resetting your device, the entire data will be lost.
Here are a few steps you need to follow:
Launch the latest version of iTunes on your Windows or Mac OS.
Connect your iPad to your computer through a USB cable.
On the iTunes interface, click on the phone icon available in the upper left corner.
At the left panel, click on the Summary page. Here, choose the "Restore iPad" option.
Click on Done to confirm the operation. It will start the process of restoring immediately.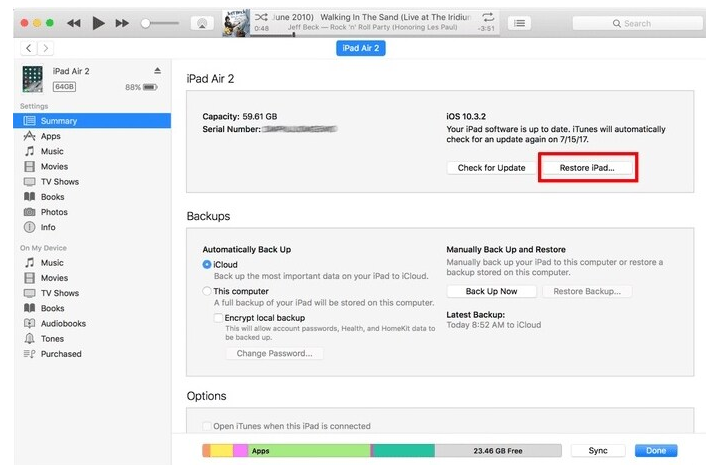 By following the exact steps, your problem might likely be solved and you can access your iPad without a problem. If this method doesn't suit you, then check the rest of the methods below.
3. Unlock Via Siri
Now, this is one of the methods that will help you learn how to unlock the iPad without a password. That too without having to lose any data. However, this process is not compatible with all iOS devices. It only works on iOS 8 to 10.1. Also, the success rate is a little low, still, you can give it a try once.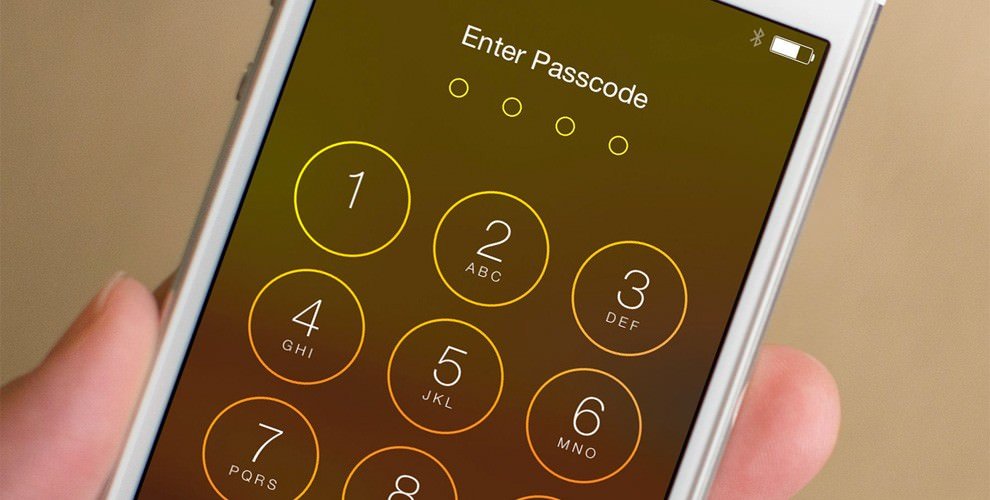 Follow the steps mentioned below:
Activate Siri by pressing the home button. Now, request it to open an app that is not installed on your device.
iTunes will inform you that there is no such app available. And it will recommend you to visit the App Store made available on the screen.
Tap on the App Store and it will activate the window on the screen. Choose the update option and wait for the preview.
Once done, you can cancel the front screen task and access the device without using the password.
4. Through Recovery Mode
If you are still facing trouble unlocking your iPad without a password, then you can try using the recovery mode. This method will restore your iPad entirely and delete all the native passwords used as well. Here are a few steps to follow to know how to unlock an iPad without a password.
Open iTunes on your PC.
Next, turn off the device for a while.
Now, hold the home button and top(side) button together. Keep pressing the buttons until you see the Apple logo.
Release the top(side) button while still holding the home button. Then connect your PC with the iPad. Once done, the iPad screen will display the iTunes symbol on the screen.
As soon as you connect iPad to iTunes, you will receive a message of the recovery mode being detected.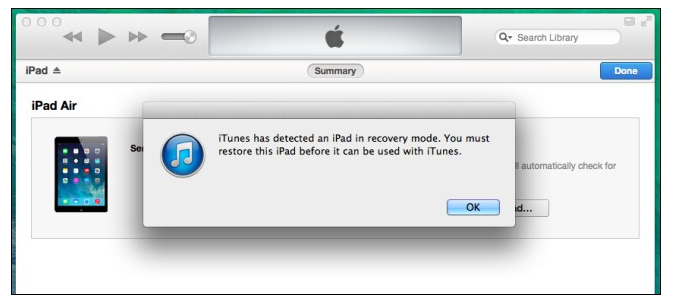 Click the OK button and confirm the process of recovery. This will restore iTunes automatically that will further let you unlock your iPad without a passcode easily.
Final Words
If you have locked your iPad using a passcode, but you can't remember it now. And you are wondering how to unlock an iPad without a password. We ensure you that you can still resolve the problem using the above-mentioned methods. Unfortunately, you will have to reset your iPad to its default settings that will erase all your data. However, if you have a backup of your data in iCloud, then you are saved. If not, then start backing up your data from now on to avoid losing it again.
If you have any other suggestions, we'd love to hear them out. So, do reach us out through the comment section.