Discord is an online forum for the community to get along and discuss several things. It is said to be one of the best chat services available out there for gamers. The app offers text and voice-based chat features. And several users like to use a voice changer to change their voice while having a conversation. Few do this for privacy purposes while others use it as a prank. If you too are interested in voice changer for Discord, then you have come across the right page.
Following this guide, you will come across a few handpicked voice changers for your Discord account. So, let's move further.
Top 8 Voice Changer For Discord
Discord is a free platform that provides a great amount of space for gamers to interact with each other. It offers different servers to the users for a conversation. Anyway, if you are a gamer, you might have seen several professional gamers and streamers often use voice changers as a tool while streaming live games. Mostly, it is done to remain anonymous in the online world.
Now, let's directly get started with the list of top voice changer for Discord.
1. Voicemod
Voicemod is an ultimate voice changer platform not just for discord but for Skype, PUBG, Fortnite, VRChat, and many other such apps. It has an impressive compilation of voice effects in its library. So, whether you are looking for a voice like a man, woman, robot, girl, child, or a baby, Voicemod has got you all covered. The tool holds hundreds of different mods to choose from. Also, you can mix up your voice with a celebrity auto-tune as well.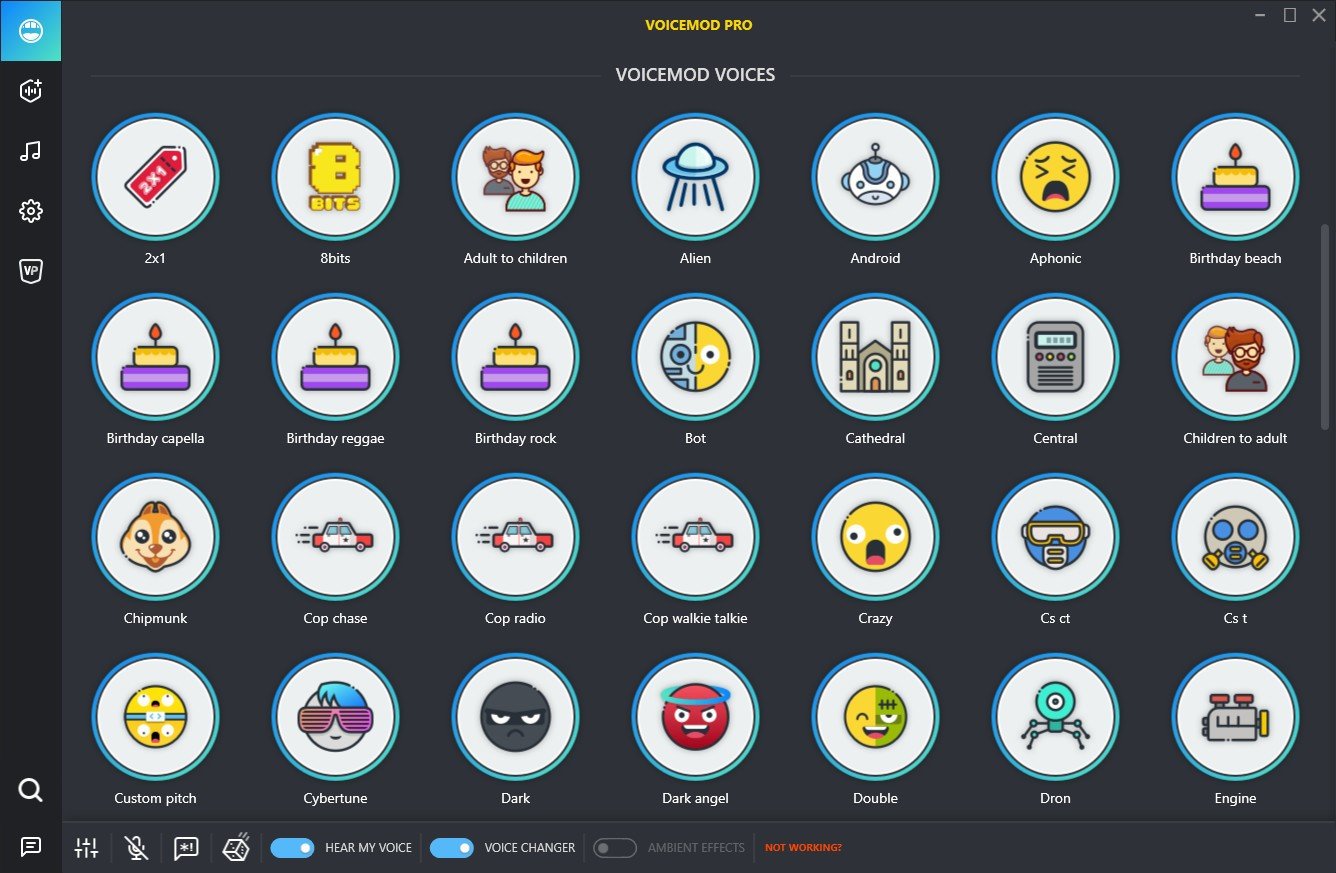 The app comes for free with a few in-app purchases. Moreover, it is compatible with the Windows platform. So, go on and install Voicemod and get the most amazing voice mods now.
Download- Voicemod
2. Clownfish
Clownfish is a simple yet effective voice changer tool for all Windows systems. The app gets installed on the system level. Hence, every application that uses a microphone can use your modified voice if you want. A few of these apps are Skype, Google Meet, Mumble, TeamSpeak, and much more.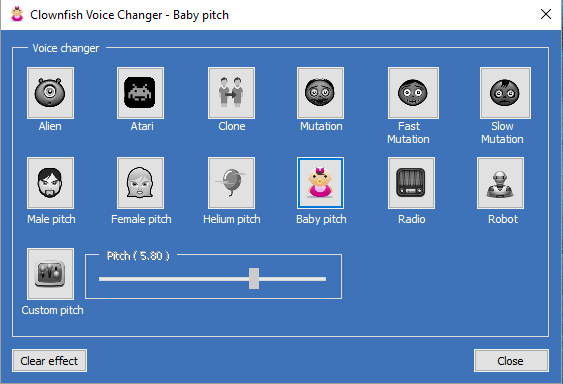 Although Clownfish has fewer voice effects, it still is worth using the tool as a voice changer for Discord. The effect includes Robots, aliens, babies, males, females, and many more. The app is pretty easy to set up and comes for free.
Download-Clownfish
3. MorphVox
MorphVox is an audio-effect tool that comes in two different versions- MorphVox Junior and MorphVox Pro. The free version has fewer voice effects like man, child, woman, etc. Hence, you can change the voices into them and vice-versa. However, the pro version has a stunning collection of different voice effects that will cost you $39.99.
The software is great at analyzing your voice and helps in changing the voice that is close to normal. Also, you can add a piece of background music while interacting with your friends online.
Download-MorphVox 
4. Voxal Voice Changer
The next best voice changer for Discord on our list is Voxal Voice Changer. It brings you tons of amazing voice-changing features. Through this app, you can not only easily record a real-time conversation but also apply the effect on recorded voices. The app has a vast library of sound effects.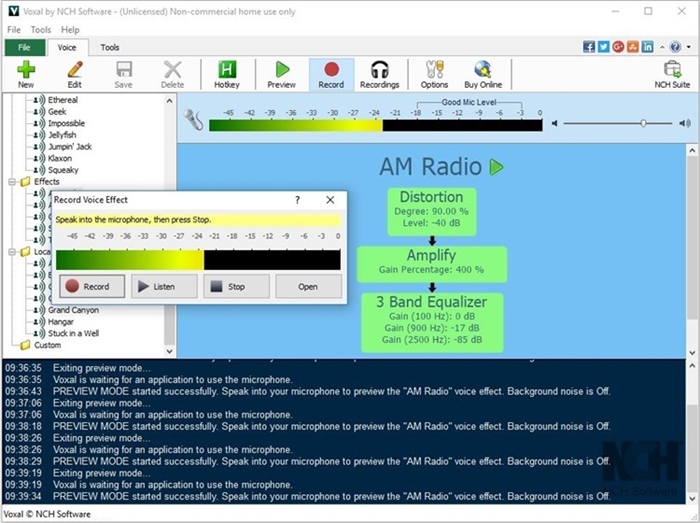 The best part about the Voxal Voice Changer is that you can simply apply universal settings and configuration for every application at once.
Download Voxal Voice Changer
5. VoiceMeeter
VoiceMeeter is a tool that works best if someone has little knowledge about audio mixing. The user can try out different pieces of stuff and then customize their effects as per their needs. And it comes for free. Isn't it cool?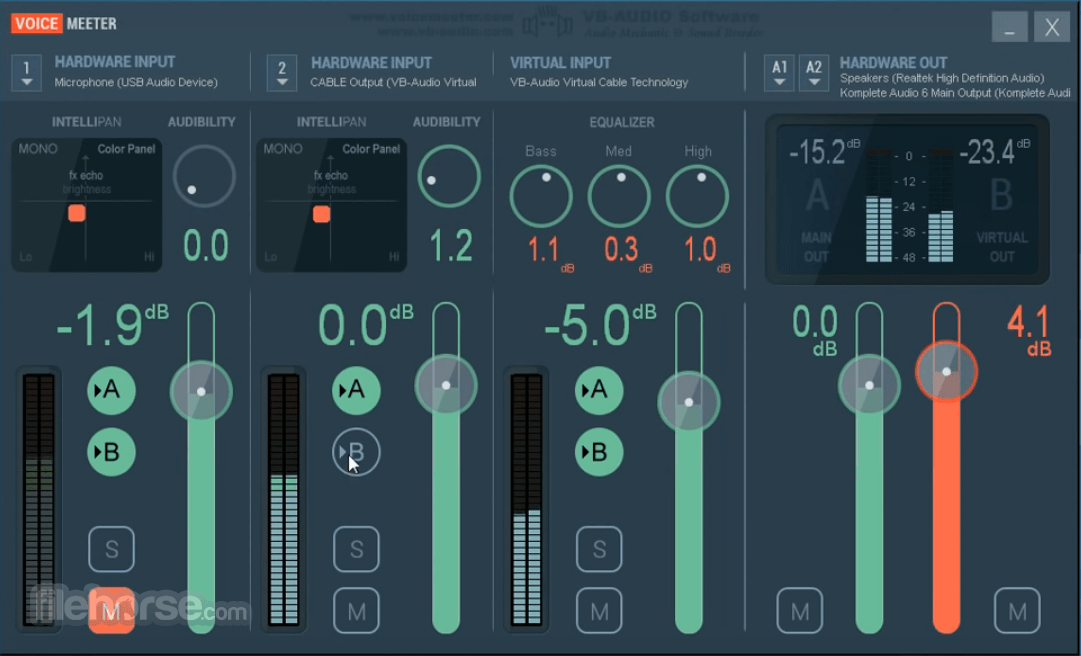 However, this tool is not for beginners as it will surely give you a hard time while trying to use this application.
Download VoiceMeeter
6. AV Voice Changer Software
AV voice changer software aims at totally changing your voice and making it unrecognizable to every other person out there. You can not only use it in real-time but also use it on your old recorded voice in such a way that it looks normal. The software can make your voice deeper, younger, older, higher, masculine, or modified in any way you desire.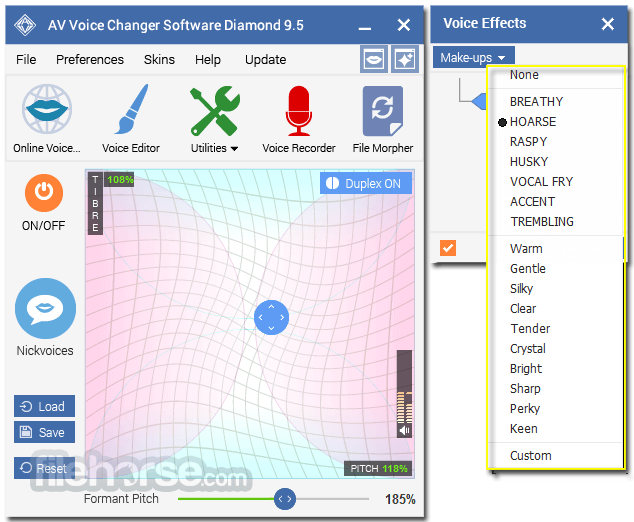 The software comes in three different versions Basics, Gold, and Diamond. You can choose any one of them as per your budget and requirements. The full license plan comes for $99.95.
Download AV Voice Changer Software
7. Voice Changer With Effects
If you wish to have a voice changer for Discord that works on Android, then this is the one. Here, you can record your voice and then apply different effects from an array of options available. There are almost 40 different voice effects to choose from. The app also lets you create a different effect by uploading a pre-recorded voice and changing it the way you like.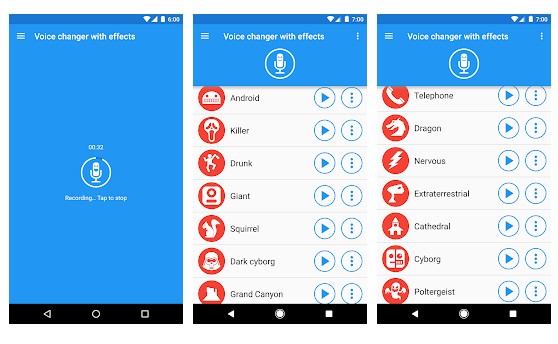 Once you are done with the sound, you can save it on your phone library and share it with your friends.
Download Voice Changer With Effects
8. RoboVox Voice Changer Pro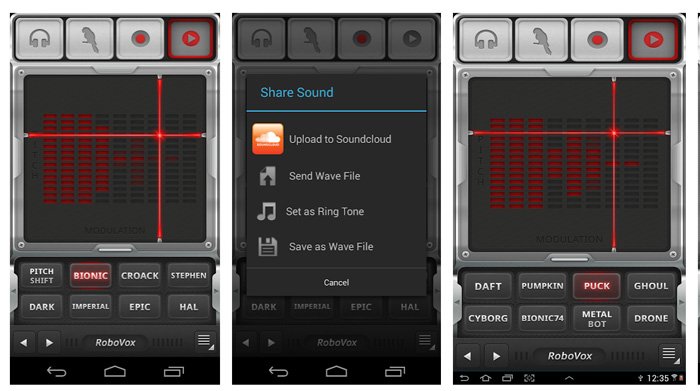 RoboVox Voice Changer Pro is an Android application that has a great collection of Voice effects. There are 30+ voice styles available from which you can choose the one that goes with your style. Apart from the predefined voice effects, the app also allows the users to customize their voice as they want through pitch and modulation settings. The app cost is $1.49.
Download RoboVox Voice Changer Pro
10 Best Voice Changer Apps For Discord
Here, we have mentioned the links for all the Voice Changer apps that you can use on your Discord account. Most of the apps or software are free to use. So, do try them out!!
Final Words
Voice Changer is a fun tool to have. And here, in today's guide, we have listed some best voice changer for Discord. Make it to stay anonymous on the gaming platform or disguise your real voice to prank someone you know. The Voice Changer tool is a great way to amaze and pass your time with your online friends. And with this list mentioned above, now you can use these plugins to change your real-time voice easily. Do let us know how it worked for you in the comment section below.