When we think about any messaging and calling platform, obviously WhatsApp is the first name that pops up in our heads. It was rolled out as a messaging app but soon upgraded its features to become a giant in making audio and video phone calls. The best part is that now you can easily record your calls with some of the best WhatsApp call recorder apps available. So, scroll down to know more about such applications and utilize their features and choose the best one suited for you.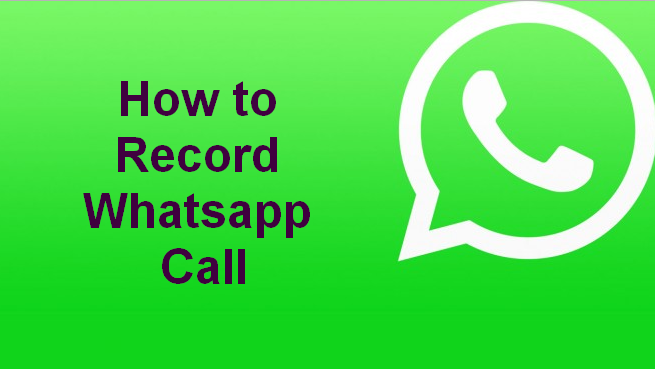 Best WhatsApp Call Recorder Apps
There are plenty of such apps available on the internet. Here we have bought you the best of them which are very easy to use and are popular with their features. The names of such apps are:
1. Call Recorder- Cube ACR

With 4.3 user ratings and over 1 billion downloads, this call recorder offered by cube apps is the best one on the list. This Cube ACR Call Recorder can easily work on your handset if it runs on Android 4.4 or above. The product has some in-app purchases which means you will require to pay some amount to access the full features of the application.
2. Whats Call Recorder New

Whats call recorder is a free app that can be used by anyone on any of smartphones. Hindi application is very simple to use and hence you won't face any difficulty and know about its inbuilt features easily. You can easily record your conversations with this app because this app provides you a high level of security for your recordings. You can also manage your recordings on the application.
3. Call Recorder Automatic
Call Recorder Automatic app is a great bonus as a WhatsApp call recorder app for Android users. You can select the contacts for which you want the recordings to start immediately. It also allows you to share your phone recordings. With this app, you can easily manage all the recordings on your smartphone.
4. Call Recorder

This application also has a very high user rating of about 4.4. The developers are constantly working to upgrade the app and make it available for every smartphone. Call Recorder application is very small in size and can run if you have Android 5.0 or above. You might get some in-app purchases that restrict you from a limited feature that can be used for free.
5. Record Any Call

Another very simple yet very useful application is Record Any Call. This application is offered by Lewis Apps. The app also ensures that your recordings are safe and password protected. This tiny application can easily function on Android 4.3 and above.
6. All Call Recorder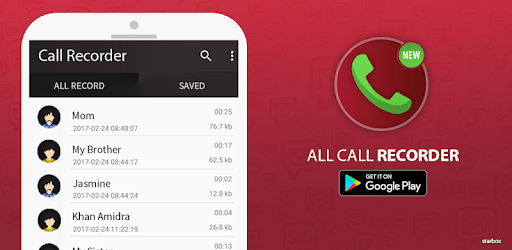 All Call Recorder is another very helpful WhatsApp call recorder app. This application is offered by Android Labs and is only 2.94 MB in size. It has some in-app purchases. You need to have VLC for listening to the call recordings done by the app. It has 3.9 user ratings which are quite good and you can trust the application.
7. Call Recorder

This is another very good name on the list with the amazing recording quality. Call Recorder is offered by AM Company. The application is compatible with all the latest Android versions. You are surely going to enjoy the application as the app is very simple to use and user-friendly.
8. CallsBox

CallsBox is offered by SMSROBOT LTD and definitely is among the best names on the list. With this WhatsApp call recorder app, you get high-quality audio formats. You can easily know about the unknown numbers with the help of an inbuilt caller ID. You can choose if the recording should start automatically or manually.
9. Call Recorder (No Ads)

This WhatsApp call recorder app doesn't show you ads and does its job correctly. This Call Recorder is offered by Boldbeast Software Inc. The user interface is very simple and self-explanatory which means you will easily get to know and operate each part of it.
10. Automatic Call Recorder Pro

This is another very popular application. Automatic Call Recorder Pro application is easy to use and has received 4.3 user ratings. You might need to complete some in-app purchases to make full use of the application. It has nearly 100000000+ downloads on the Google Play Store.
13 Free Whatsapp Call Recorder Apps for Android & iOS
Here is an expanded list of the applications which will surely help you in recording your WhatsApp calls. Make sure you try each one of them and choose the one which you find to be the best one. The list of such applications is:
Conclusion
WhatsApp is no doubt the best and the most popular messaging platform at the moment. In this article, we have provided you a list of WhatsApp call recorder apps that will surely turn out to be helpful for you.
Post your reviews in the comment section below. Tell us the names of another such app that we missed out on the list. Also, share this page with your friends and introduce them to these names.