All users seek a seamless and effective took to be able to compress, archive, unzip and share large files. We can use a number of tools to do this quickly and without trouble. One of the most commonly used tools for this purpose is WinRAR. WinRAR is the Windows edition of the RAR file, that allows users to pack multiple files and folders, open and encrypt ZIP files. Here we have a list of the best WinRAR alternatives for free in 2022.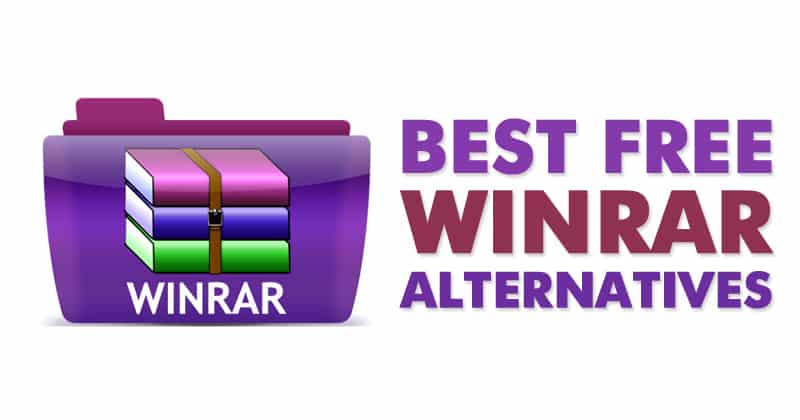 Best WinRar Alternatives in 2022
Although WinRAR is an extremely useful and popular tool, most users require free software to provide the same services. Here are some alternatives to WinRAR compiled based on compatibility and compression rate.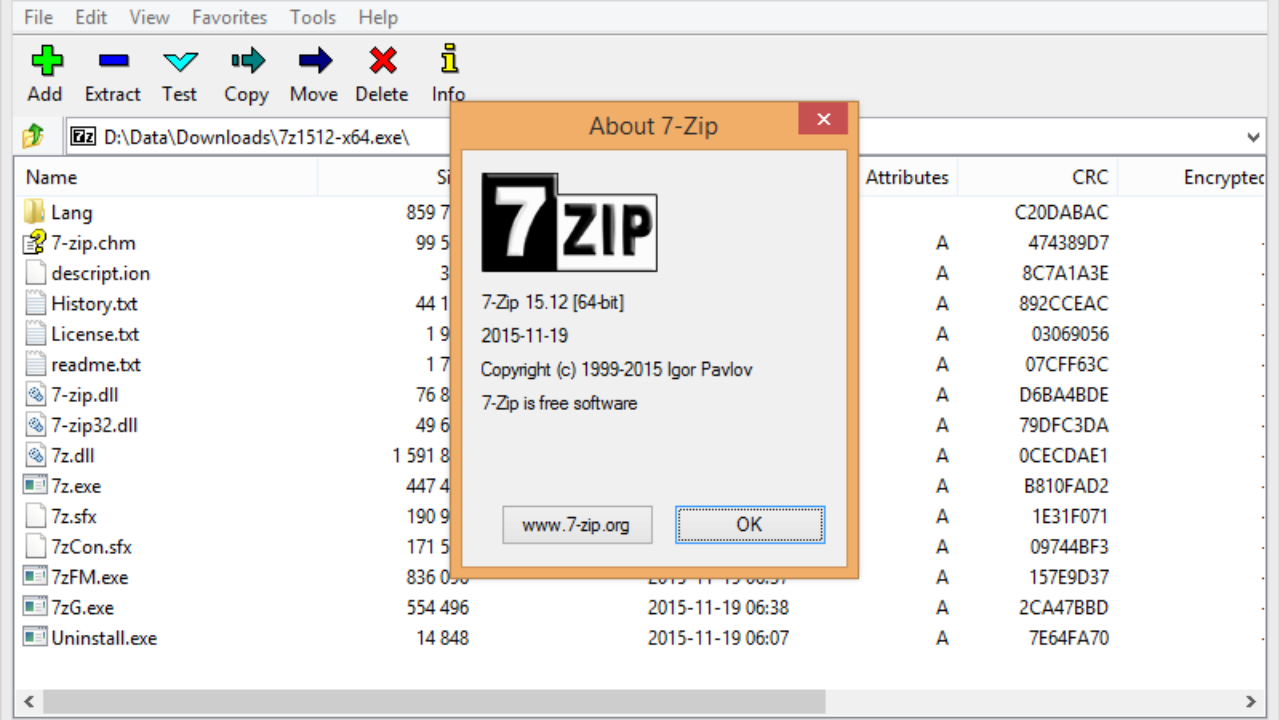 7-zip is the most widely used WinRAR alternative because of its high compression rate which is said to be 10% better. 7-zip allows users to access a 70% compression rate. It also has a variety of zipping and unzipping formats. The most attractive feature is that 7-zip is free of charge.
7-zip is a proprietary system that ensures quality and easier compression. It presents numerous user-friendly features like self-extraction, open-source codes, and password-protected AES-256 encryption. Users can share compressed files with the .7z format easily, as it is supported by most archiving software.
7-zip offers a smooth, simple interface with more than 87 languages available. Similar to WinRAR, this software also offers protected and packaged archives, along with program archives. Users don't need to worry about 7-zip slowing down their computer's functioning, it is as small as 1MB.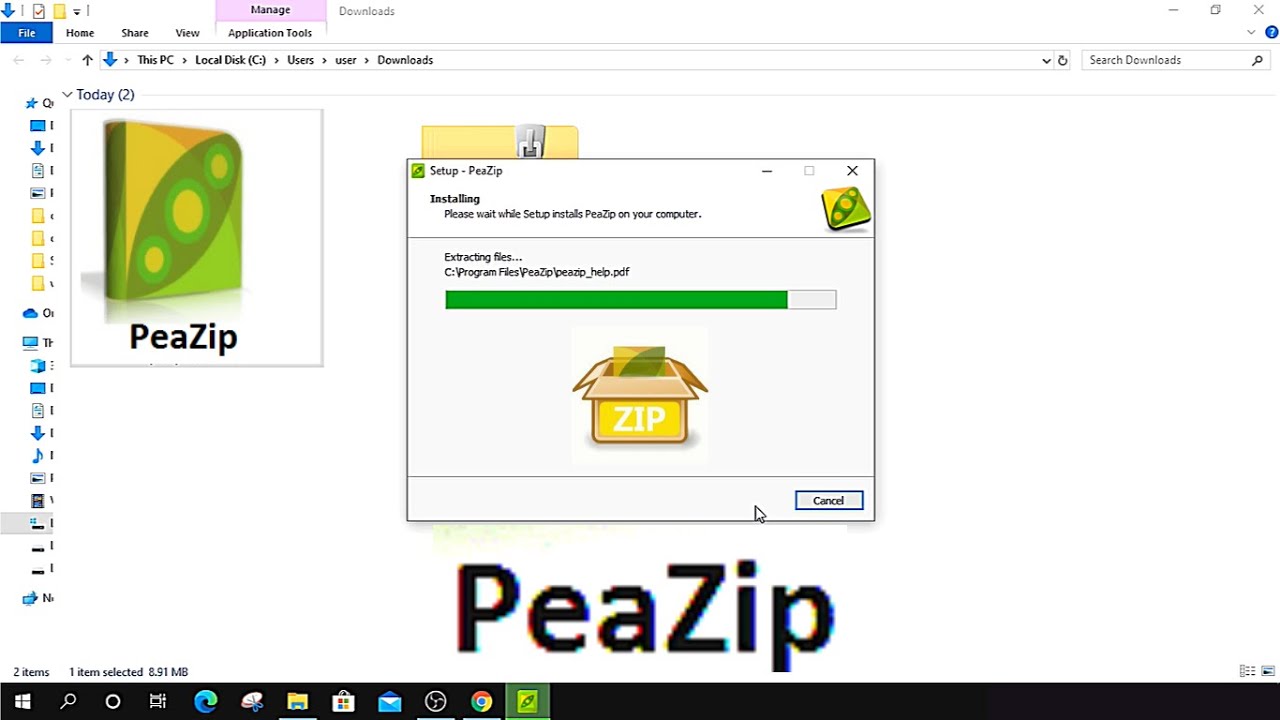 PeaZip is free, open-source software that enables high-speed compression for over 150 varieties of file formats. The software supports zipping and unzipping of over 180 formats, including rare ones. A disadvantage to note is that it doesn't support .RAR files. PeaZip is the ideal tool for various archiving features such as editing, splitting, joining and deleting archives.
An added feature PeaZip provides over 7-zip is that it allows users to repair damaged archives, and also test them for errors. Users can compress files into PeaZip's own format, PEA, which has a highly secure password manager and is two- factor authenticated.
PeaZip is available for Windows and Linux only, but provides the option of being launched using external storage devices. A simple drawback is that PeaZip operates on a larger file size of 10MB which makes it inaccessible on older computers.
With its customizable interface, PeaZip is the ideal user-friendly alternative to WinRAR.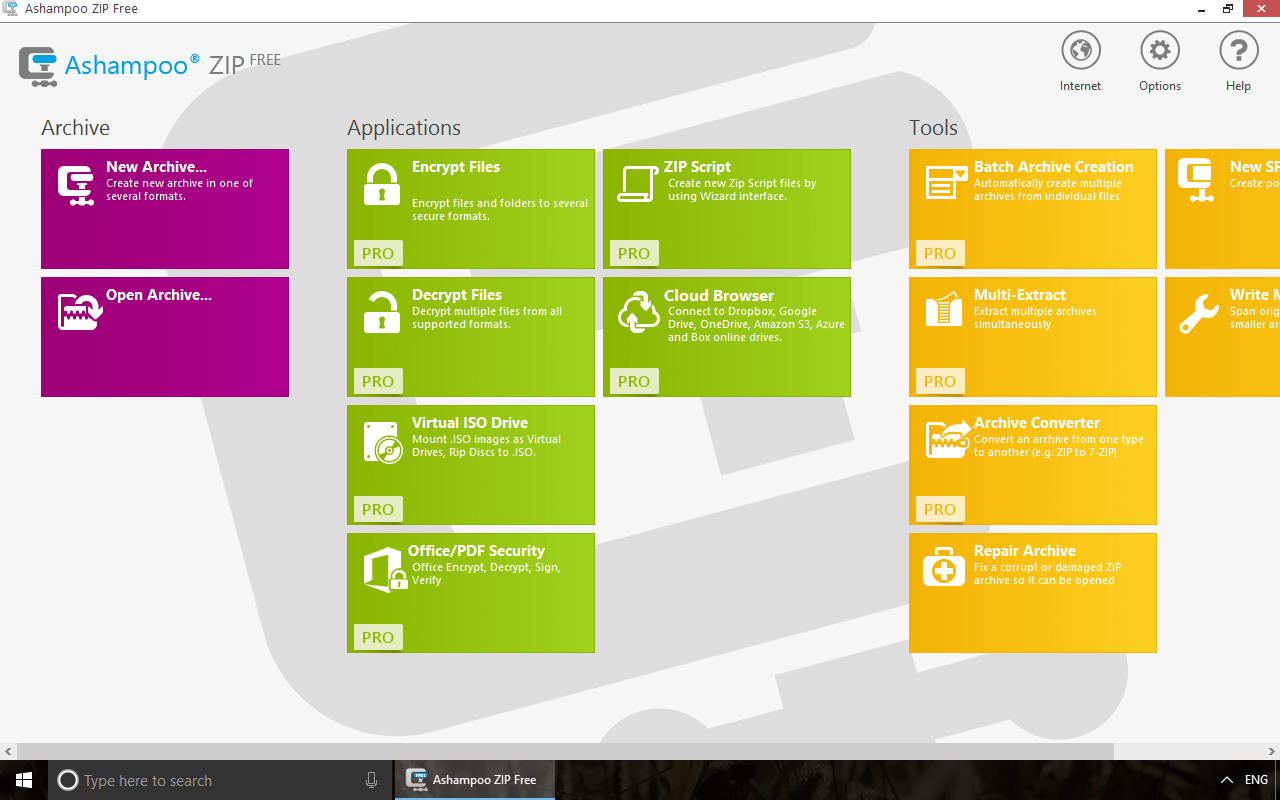 Ashampoo ZIP Free is a basic, yet powerful software that provides for over 60 unzipping formats. It has a very simple user interface, alongside 256-bit AES encryption. All the essential features are available for free on the software itself. It includes attractions like ZIP writing, preview, extraction, and repair of damaged archives and zip files.
Ashampoo is an efficient software for beginners that is fast, with its multi-core compression and self-extraction facilities. Additionally, users can create large archives with special effects.
Ashampoo has also made sure users can share and upload files easily to their cloud devices like OneDrive, Google Drive, and Dropbox.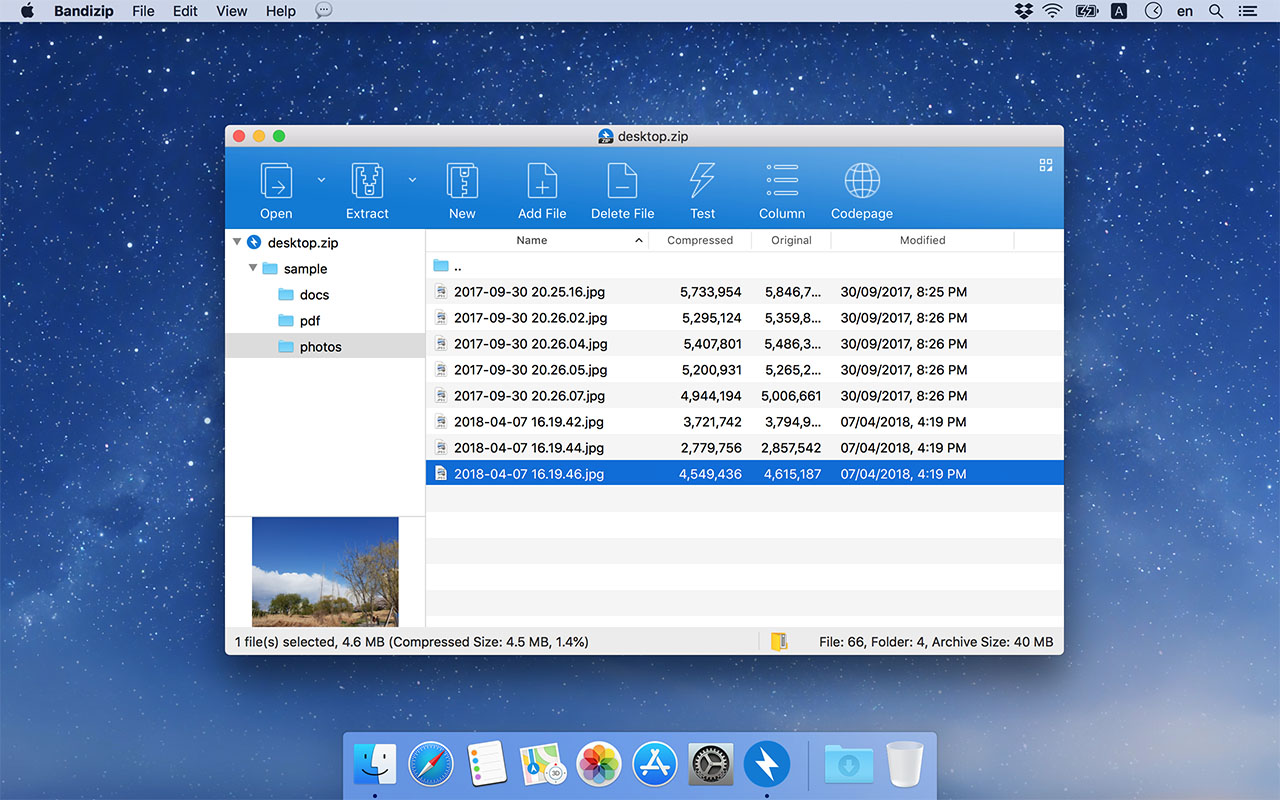 Bandizip is a high-speed software that was exclusively designed for Windows and is not available for free on Mac. It allows extraction of files in over 30 formats, archival features with multi-core compression, along with AES 256-bit encryption.
Bandizip allows users to check file integrity through scanning before opening, making it safe and reliable. The software supports languages such as Russian, Japanese, Chinese and Korean.
An additional aspect that ensures maximum utility of the software is its preview feature, which enables users to take a peek at the contents of a compressed file without opening it.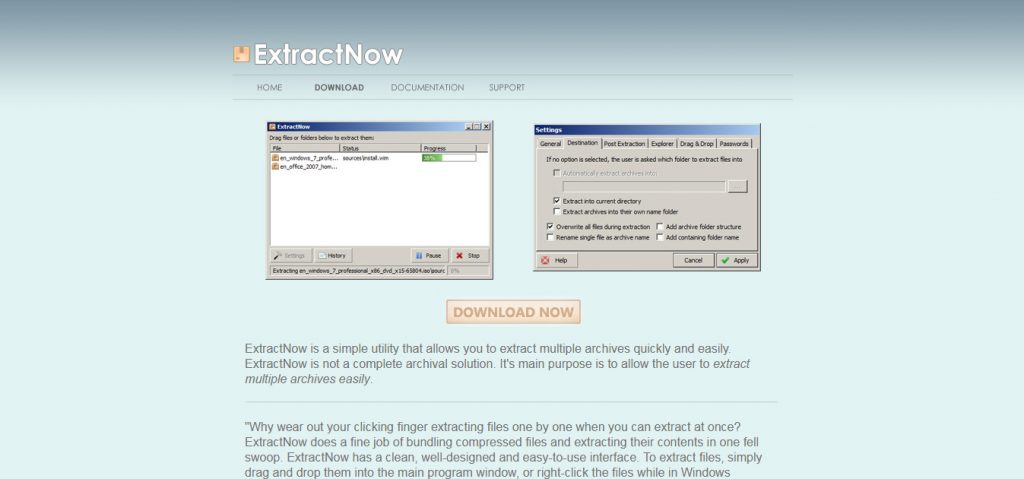 Unlike other software alternatives for WinRAR, ExtractNow does not archive files, group, or compress them. This tool is primarily for basic unzipping. It is free and only available for Windows.
The most efficient features of this software are its easy interface and ability to extract multiple files. ExtractNow supports all popular formats and is largely a tool that beginners can use.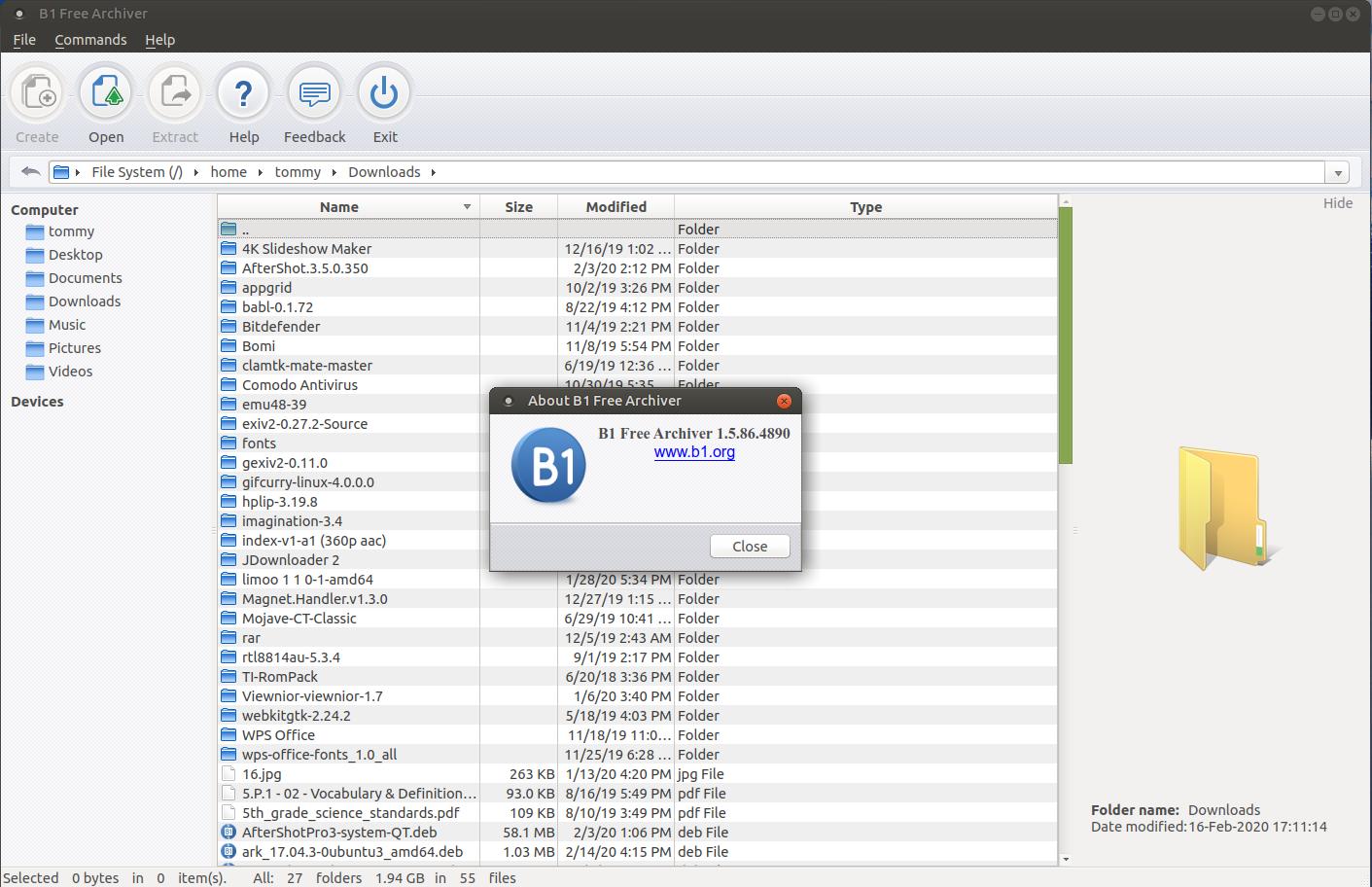 B1 Free Archiver is a unique tool that offers both desktop and online user experience. This can be especially useful for users who might need to use a compressed/archiver for work.
This software is accessible through Windows, Linux, Mac, and Android devices, adding to its unique experience. Since B1 is free, it does present users with ads while installing. B1 supports over 20 popular formats including its own.
In addition to this, B1 is a fast compressor, editor and uses 256-bit AES encryption.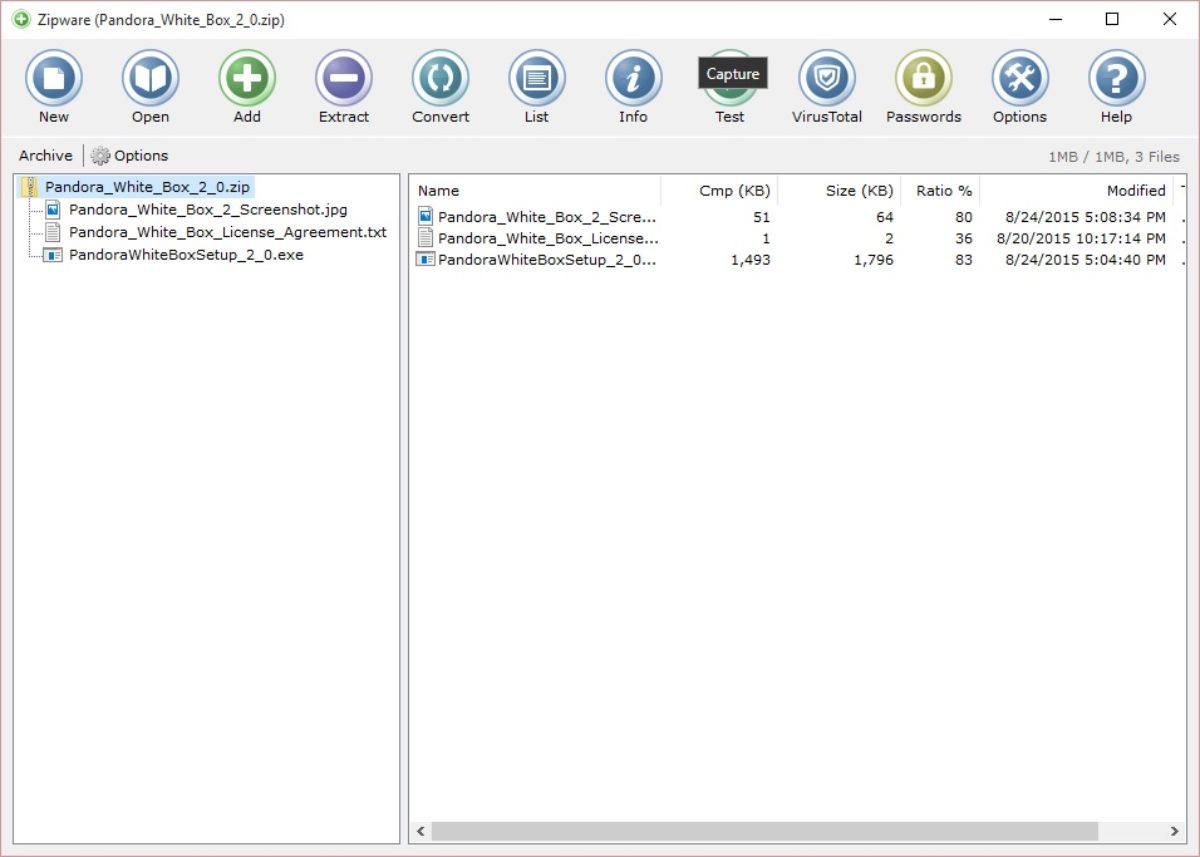 Zipware is a free compression tool that provides users with a colorful, quick, and easy interface. It is capable of protecting your device from viruses by scanning the files before opening them.
This software is available for Windows and Linux and provides all the popular formats. Zipware's file size is over 3 MB and it will not overburden your computer. It makes sure you can compress large files with ease, though.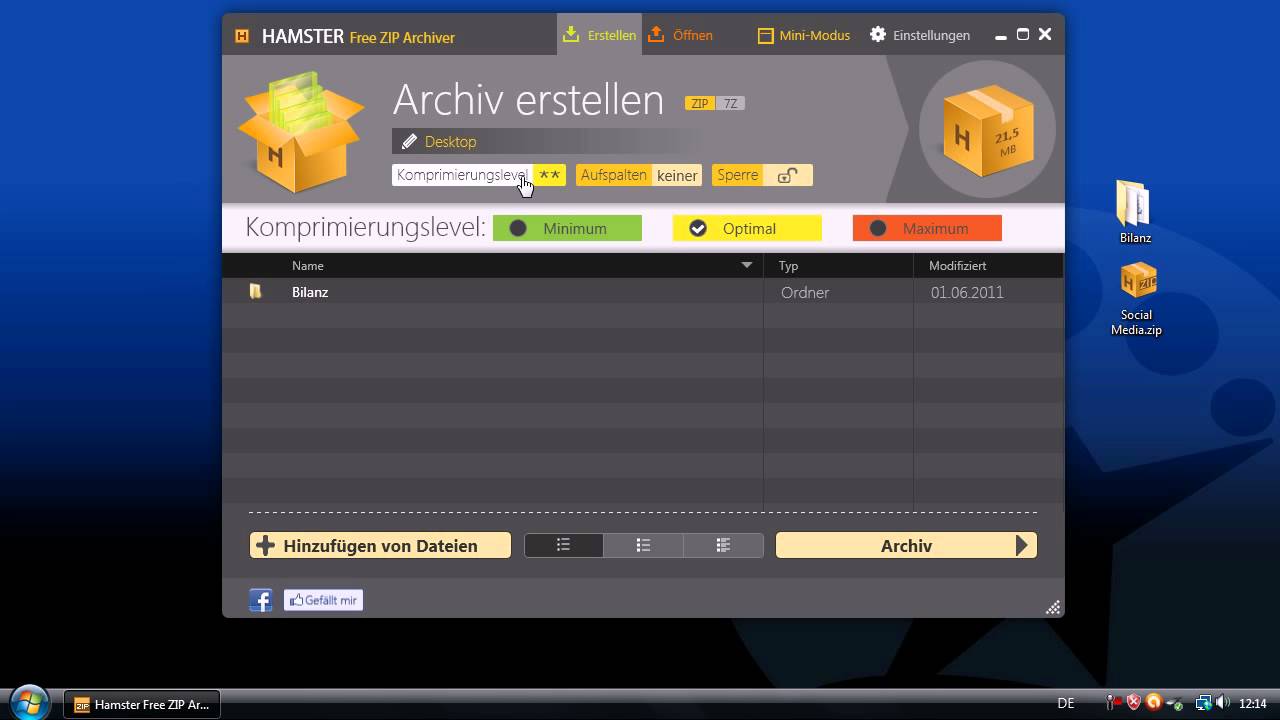 Hamster Zip Archiver is free of charge and available for Windows. Hamster allows for faster compression at an impressive compression ratio. Users also have the liberty to add a compression level to their liking. It accommodates over 40 languages.
Although the Hamster Archiver supports a wider range of formats for compression, it can only create ZIP and 7z files. A drawback of the software is how its installation process can be in Russian.
Despite this its interface is in English and is simple. This software allows one to upload and share files to cloud services.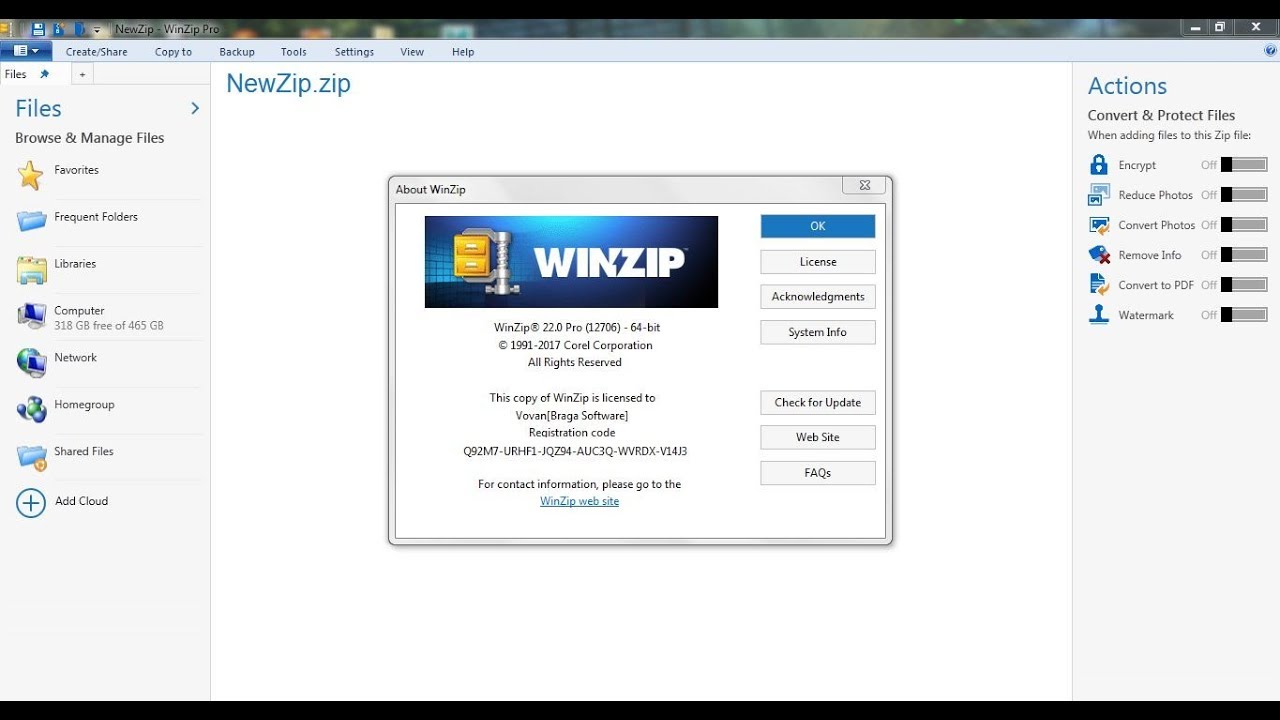 WinZip is one of the most popular compression software after WinRAR and makes for a great alternative. WinZip is available in both Standard and Professional versions. Both are paid.
While trying to download, the software itself does the job of comparing the two editions. The WinZip Standard version is definitely more of a catch as it provides more useful options at a low price.
The software is available on both Windows and Mac, and it supports all the common archival formats depending on the software one chooses. If the user requires automation and data backup, they'd prefer to switch to the Pro version. Additionally, WinZip is also safe with AES 128 and 256-bit encryption.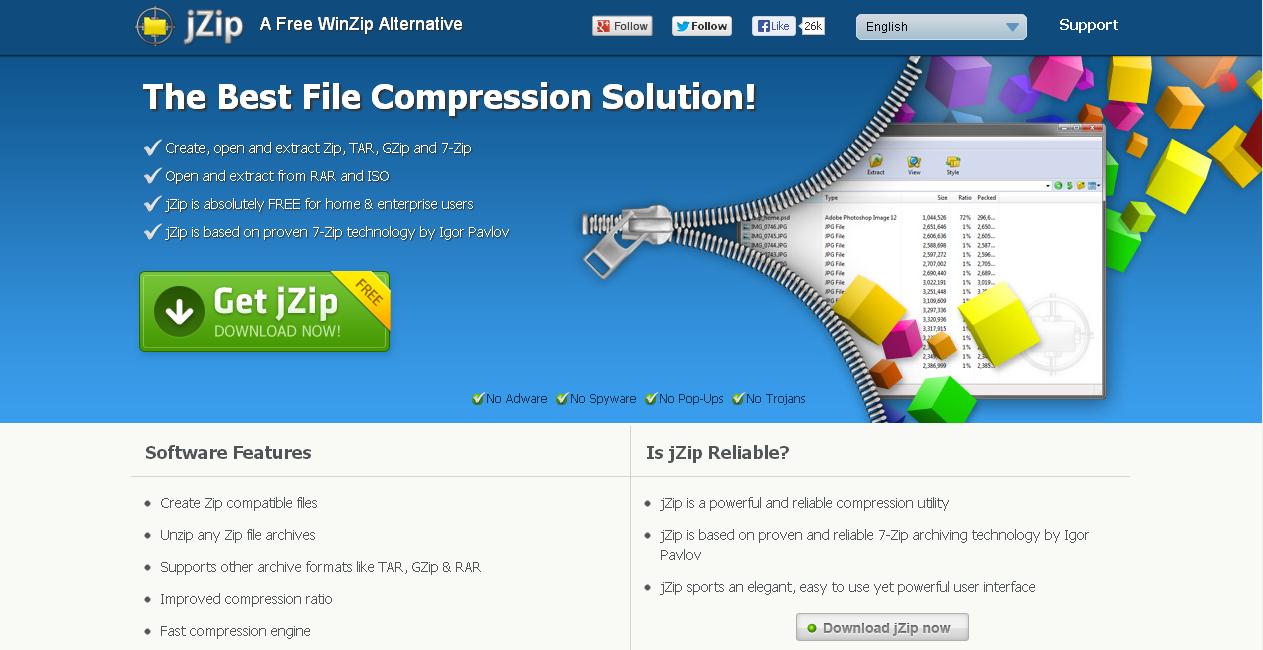 jZip is a highly capable and fast compression software that is free. It supports a variety of formats for archival purposes. jZip operates on a user-friendly, uncomplicated interface.
It does not provide any fancy customizable options and it adds some adware into the software while installation, which users can disable.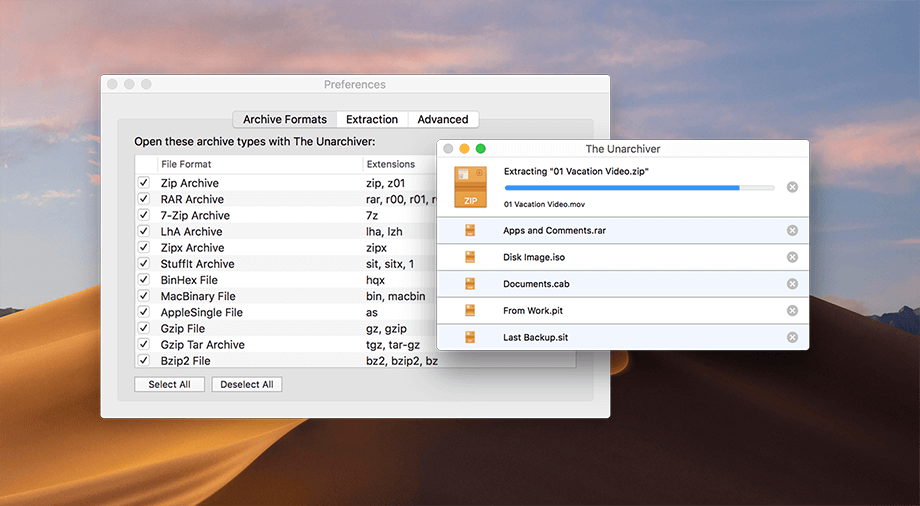 The Unarchiver is a Mac and Linux exclusive tool that is user-friendly and simplistic. It supports most archival formats but does not provide compression services, only unzipping. The Unarchiver installation process is quick and seamless.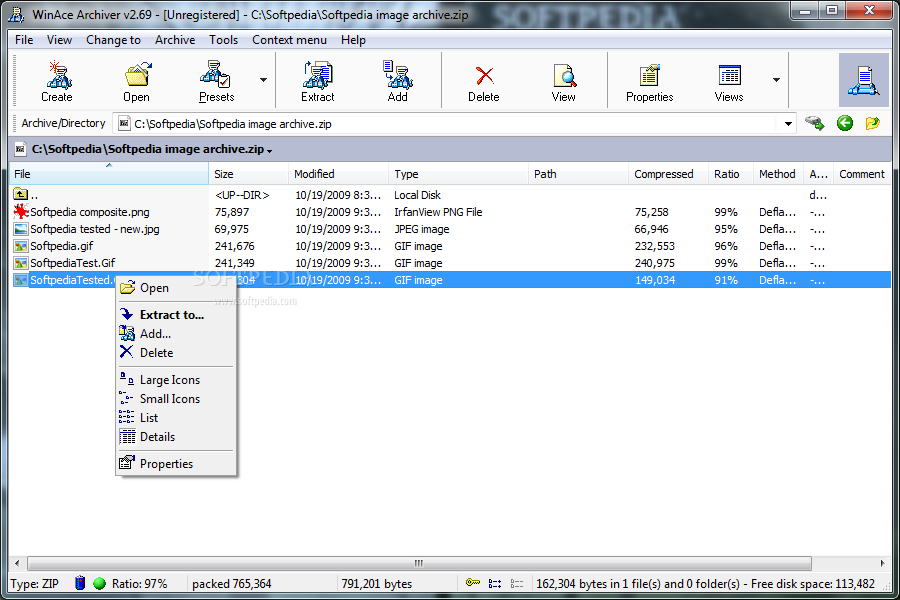 WinAce is not free software but it comes in a free trial format for Windows users. It allows for zipping and unzipping in all common formats, along with encrypted and password-protected packing of files. One of the major advantages of WinAce is that the software runs a virus check on the files before opening them.
This software isn't the best and foremost option one can go for since it hasn't been updated since 2008 and isn't free, but is still a viable alternative to WinRAR for its efficiency.
Top 13 WinRAR Alternatives for Free
Therefore a lot of users will want an alternative to the Windows utility and it's good to know what options are available other than WinRAR. Here then are the best free WinRAR alternatives we could find.
7-Zip
PeaZip
The Unarchiver
IZArc2Go
Universal Extractor
WinZip
Bandizip
FreeARC
HaoZip
ExtractNow
Zipeg
UltimateZip
WinAce
Final Take
An archival tool can be of utmost importance in today's high-speed world where time and efficiency cannot be compromised. Therefore, users need to be aware of every alternative available to WinRAR.