Android is one of the most used software in the whole world. If you look around you then you might find that most people are using Android phones. As it is the cheapest thing and the best thing available. When you get a new phone or adding a new account then you get the option of syncing your contact. Apart from that Google also has an automatic syncing facility where the contacts get synced automatically on adding.
But then this feature sometimes causes a lot of problems sometimes. Google contacts not syncing is a common problem amongst Android users. Google contacts not syncing is a common problem amongst Android users.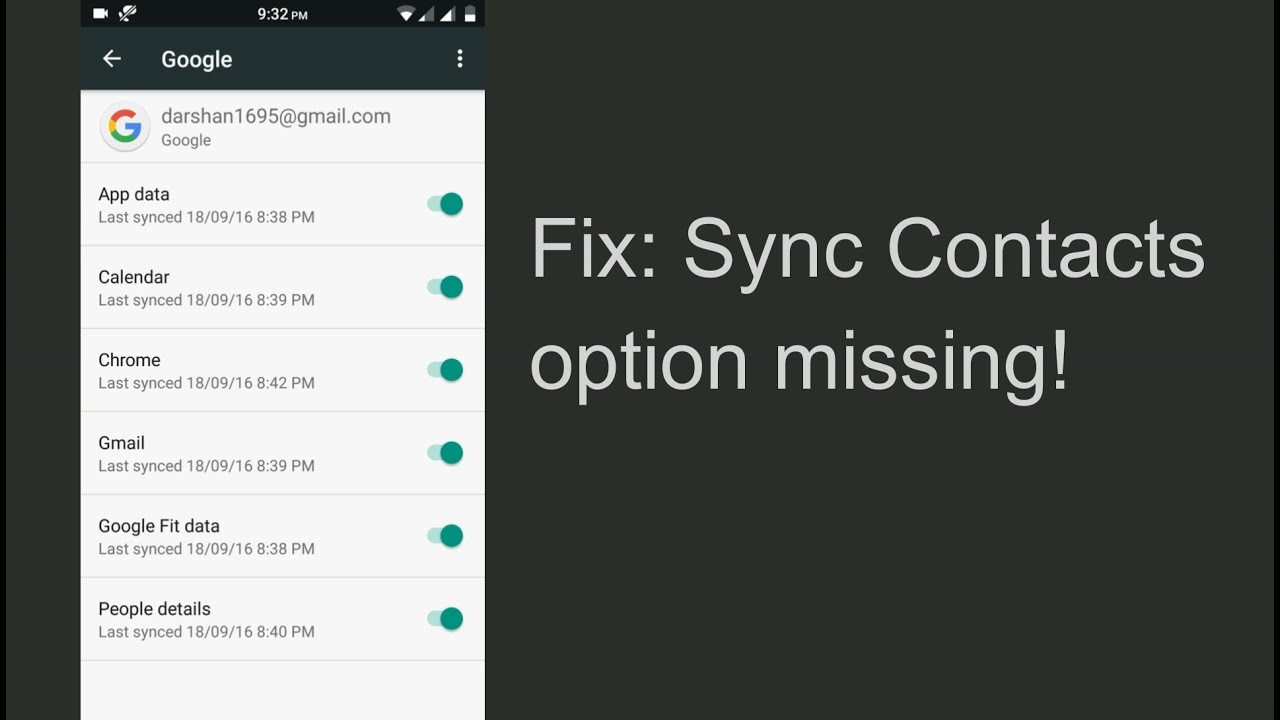 If you are facing the same problem of Google contacts not syncing then you have stumbled at the right place. In this article, I am going to discuss various ways to solve this problem. There are various things you need to look at in order to solve this problem.
This problem is very frustrating and is more prevalent in new phones. Yet if you are facing this problem then I suggest you should keep calm and read through the whole article below.
Ways To Fix Google Contacts Syncing Problem
There are several ways in which you can solve this problem. There can be several technical faults that can lead to such problems. This can also be because of some phone settings. So without further ado let me start discussing all the methods by which you can troubleshoot this problem.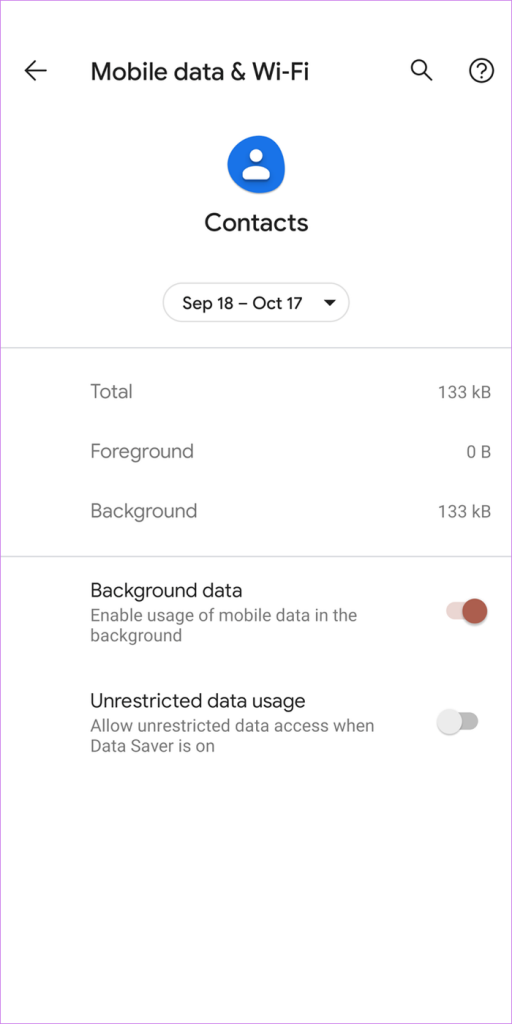 1. Check The Internet Connection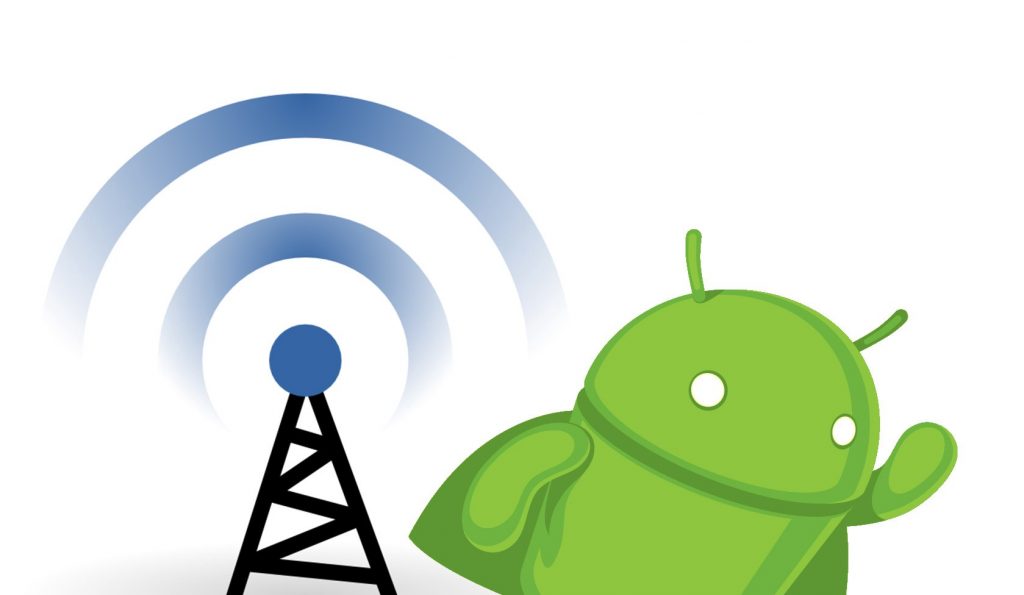 Many times this problem is on your internet. There are times when you try syncing your contact but your phone is experiencing a weak internet. In this case, your phone does not work properly at all. The syncing feature also does not work properly in this case.
If you are on mobile data then go on to check the internet connection. If you are using a wifi connection then check if the internet is proper or not. In case you find a weak internet then kindly switch to a better internet connection.
2. Empty Cache Memory
Many times your cache being full leads to this kind of problem. As cache occupies a lot of memory so it hinders the proper functioning of the phone. Many times the syncing is not done as the occupied contacts are already taking a lot of space and hinders proper working.
So in order to solve this problem, you can empty the cache of the application and then again reboot the phone settings.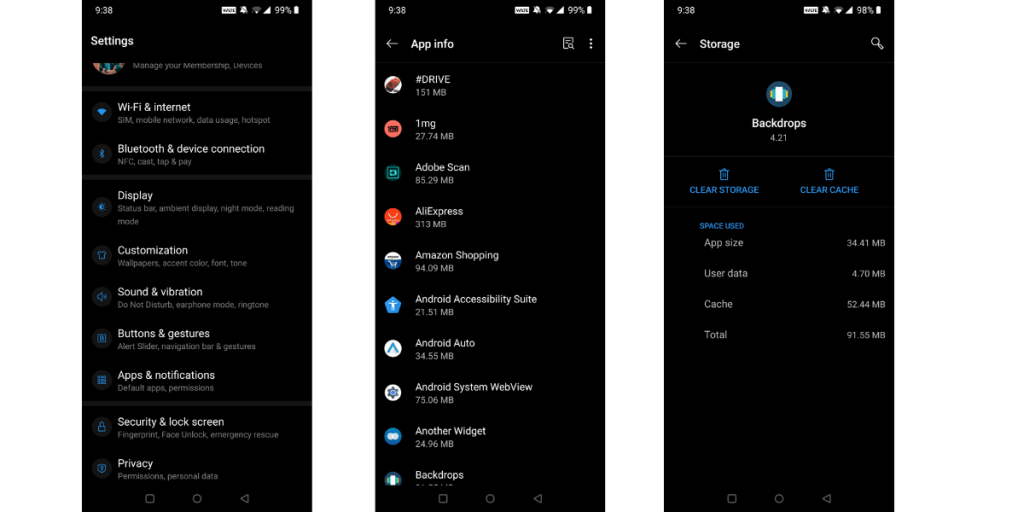 In order to empty the cache, you need to first go to Phone settings and then go to the application menu. After this go to the contact application and click on the storage menu.
Then an option called the clear cache menu will appear so you need to click it. After the cache is cleared, switch off and restart your mobile and then go on to sync the contact.
3. Reinstall Google Contact App
Another thing you can try in order to solve this problem is to uninstall and reinstall the contact app of your phone. Most of the time, this method works. Many times, there are programs running in the background which hangs the whole system.
Sometimes, the contact app you are using is not the updated version. So in order to troubleshoot all these problems, you should uninstall and reinstall your contact app. On installing it again the new app will have all the recent features.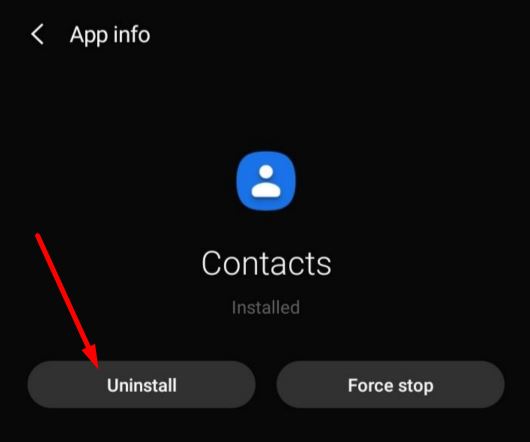 In order to execute the process, you need to uninstall the app first. So to do that, go to the Playstore and search for the contact app. When it opens up, it will show an option for uninstall.
You need to click on that option and uninstall it. After that, you can again reinstall it from Playstore. Now it should solve the problem.
4. Reset-up Google Account
There is another thing you can do in order to solve the "google contacts not syncing problem". You can delete your Google account and then again reset-up the account.
Many times, many files get corrupted so there is a syncing problem which the users encounter. If the above methods do not work, then the problem has to be in the Google account.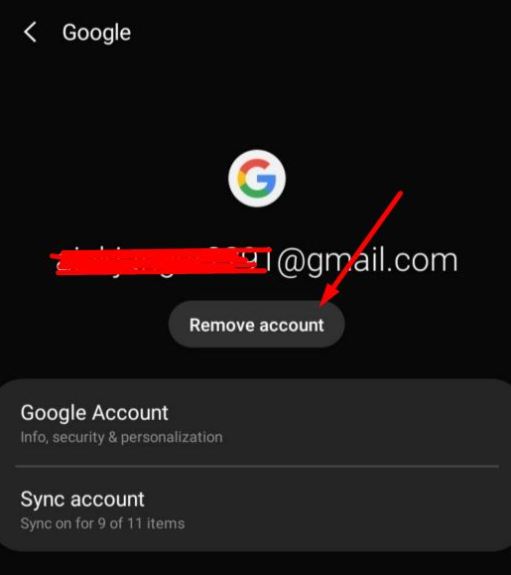 So in order to solve this, you need to first remove the Google account and then again reset it up. In order to do this, you need to go to the phone settings first.
Then go to Google accounts. After this go on to click on remove account and return to the menu. Then again open the contact and sign in to your Google account after that. This will solve the problem now.
5. Restart Your Phone
If nothing seems to work then I have another solution for you. You can go on to restart your phone. Restarting your phone refreshes everything on your phone.
Many times such programs run in the background which causes resistance to the working of the phone. Sometimes the phone itself gets hanged. So in order to solve all this, it is recommended to restart your phone.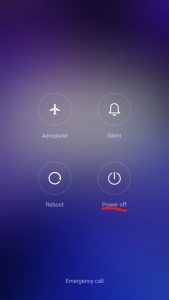 In order to restart your phone press the turn on button till many options appear. Now go on to click on the Turn off option. Now the phone will switch off. Next, turn on the phone again by pressing the power button for a long time.
Conclusion
I hope it helped you solve the google contacts not syncing problem. There are enough and more ways I have discussed which should solve your phone problems. If it is still not working out, I would suggest you get your phone formatted and then again try it. With this, I call it a day. Do share your thoughts about this article and do visit Askbayou.