Want to lock Facebook Profile? Then you are in right place. On Facebook, you put almost every life event in it. Facebook is like your life's album you can just go through your FB page and see what life events happened. You can just scroll through your Facebook page and rewind your memories.
Apart from that, you can also reconnect with your friends whenever you feel like doing so. It is because of all these joyful things, Facebook is one of the biggest social media in the whole world. Even though it is an entertaining place, it can sometimes turn grim if your photos or other media are stolen.
There was an instance where many Bangladeshi hackers hacked an account and started abusing the account. So in order to protect it, you need to lock your Facebook profile.

If you are searching for something similar, this is the correct place for you. Do read the whole article. I am going to discuss how to lock Facebook profiles in a simple way. Apart from that, I am also going to discuss the features of a locked profile. Apart from this, there will be a lot of things you will get to know. So without further ado let me start the article.
What is Facebook Lock Feature?
The Facebook lock feature is one that is done to protect your account and not let unwanted people have access to your profile. Many times hackers hack your profile and use your information to do illegal activities. To prevent this from happening, Facebook has devised a way by which you can protect your account.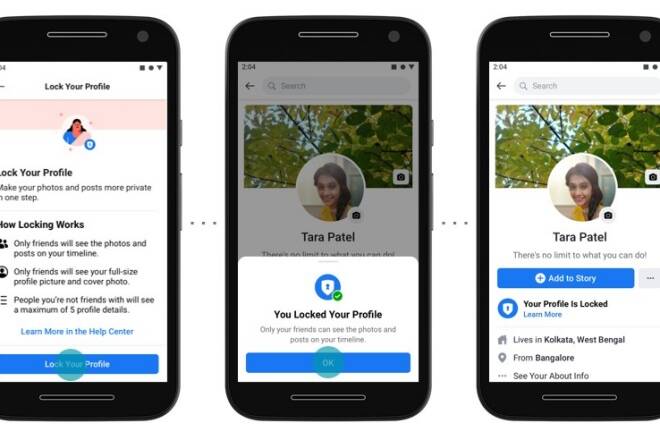 In this feature, anyone will be able to send a friendship request to you. You can now choose whom to let enter and see what you share. There is also no change in messaging settings. All the profiles and media are not visible to unknown people who are not on your friend list.
Sensitive information such as your address and educational qualification and current location is hidden from them. Your photos can be taken without your permission and you have the option to block doubtful friend requests. This is why it is a very important thing to know how to lock a Facebook profile.
How To Lock Facebook Profile?
If you think that you have some people around who can misuse your information then you should lock your profile. Locking up your profile helps you protect your profile from unwanted people. So I am going to discuss how to lock a Facebook profile.
First of all, go on to open an Android app on Facebook.
After this, next, go on to tap on your profile pic on your homepage.
Then go on to navigate and click on the three-dot menu.
A list of menu shall appear and go on to click on the menu which is for locking your profile. After that go on to click on the lock your profile.
Next, a message should appear confirming that your profile shall be locked up.
Then go on to click on OK in the message.
After this, your account shall be locked. Now the people outside your friend list cannot see anything you share. For those who will visit your profile, they won't be able to see anything. All your profile content will be visible only to people on your friend list. Your friend list will also be able to view what you share on a periodic basis.
Why Facebook Lock Is Important?
With the rising cyberattacks, it is very necessary to secure your online assets. Today with the advancement of technology, the attacking procedures have become more sophisticated and it is very important to take preventive measures from before.
Recently there was news of a few Bangladeshi hackers who attacked a person's profile and cyberbullied him. Many times, friend requests from some suspicious people are there. You should not click on these links as these can prove fatal later.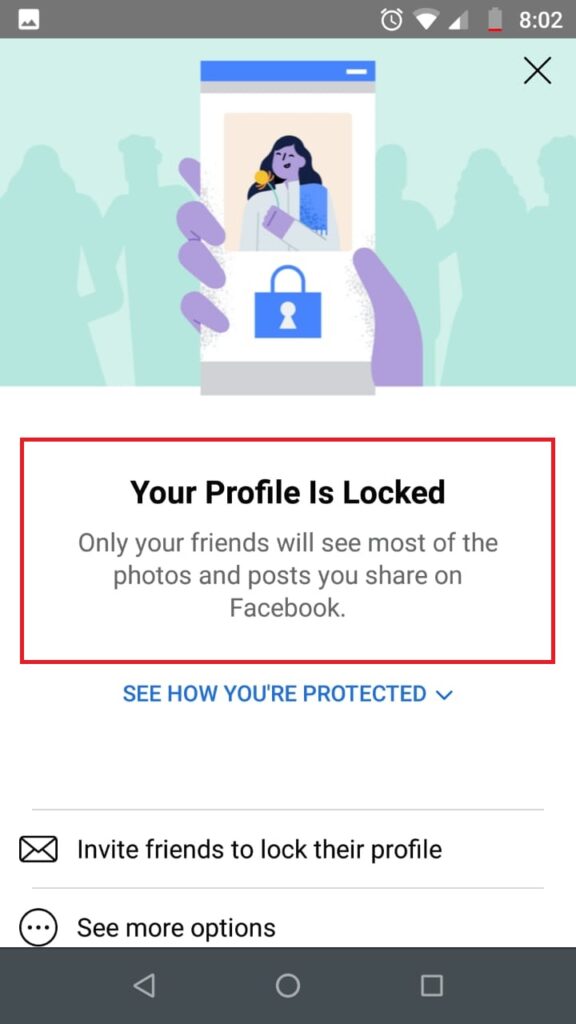 There is also a feature that is the vanish feature on Facebook which will protect your account. It also resolves any kind of privacy issues. It automatically deletes any kind of message after a certain time. If anyone takes a screenshot of your profile then you will be notified of it.
How To activate Vanish Mode?
Vanish mode is another latest update that Facebook has made. In this, you can optimize your account in order to safeguard it from unwanted cyber-attacks. Vanish helps you protect your profile more efficiently.
It makes it harder for even stalkers to take a screenshot of your pics. If they take a screenshot then you shall be notified about them. Now in order to set-up this mode you need to follow the following procedures.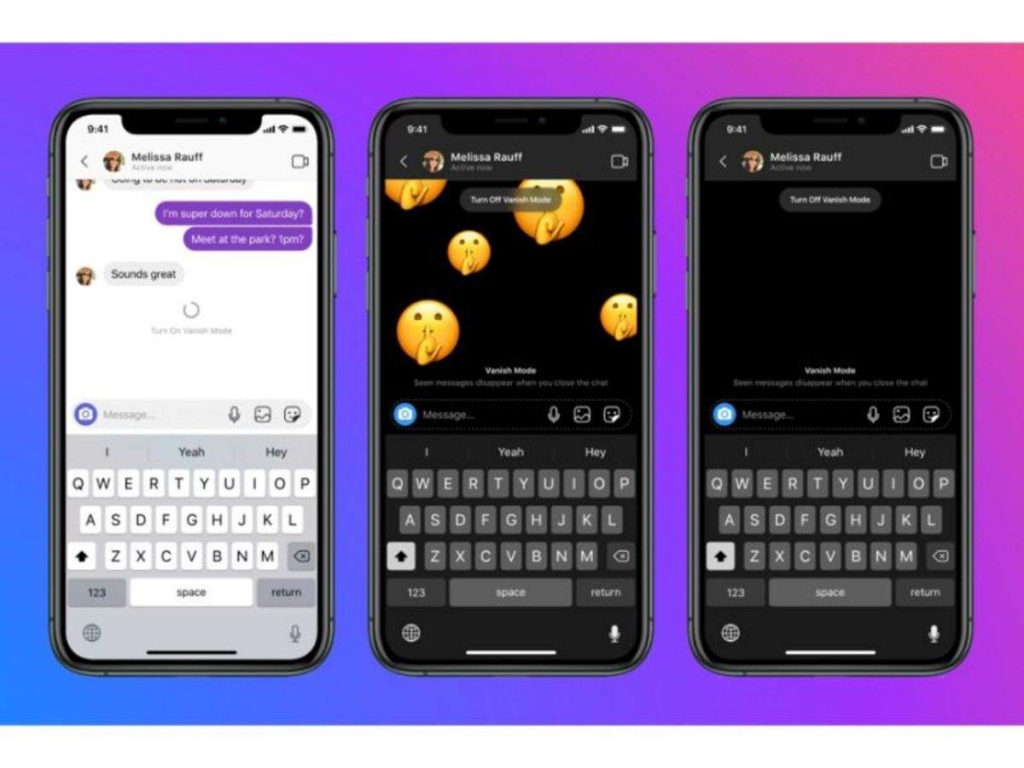 First of all, get the latest version of the Facebook app.
Then go on to the chat which you find suspicious and then scroll down.
Scroll down till the bottom of the chat.
This will activate the Vanish mode and the background of your chat shall turn dark indicating that the mode is on.
This mode increases the privacy of your account to a great extent and helps you secure all your content. After this, the messages will be deleted automatically.
Conclusion
I hope you understood how to lock your Facebook profile. The method is pretty simple and you can actually use it to lock your own profile. I recommend you activate the vanish option on your Facebook. This will enhance the protection of your Facebook. I hope this article helped you to some extent. I would insist you kindly share your thoughts below.