Hulu not working? Hulu stopped working? Yes, I totally understand how frustrating it becomes when you are into some interesting scene and your app stops responding due to some reason that you don't know.
You don't need to panic just read this page carefully and we will help you to get back on your favorite show. Here, we will tell you about multiple problems that might have caused you trouble.
The problem can be a hardware issue or simply because of the device you are using. It can be due to software or the browser you are using for streaming the shows. Lastly, it can be from Hulu's end. Whatever your problem just read below to get back to your favorite show.
Is Everyone's Hulu Not Working?
Before thinking about any solution, first, make sure that you know the answer to this question. To figure this out, you can click here and check Downdetector.com.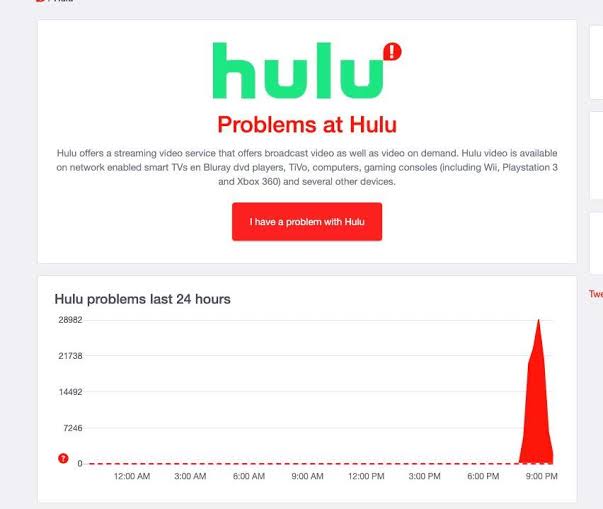 If you see a status of 'No problems at Hulu' then yes you definitely need to proceed with further reading and digging for the solution.
But if you see that complaints are coming from all around and you aren't alone in this, that surely confirms that there is a problem with Hulu's end and it's their responsibility to work it out.
'Hulu Not Working' Issues and How to Fix Them
Now let's seek answers to this question of why Hulu isn't working. What are the possible reasons and what exactly are their remedies? We will be discussing it all. Just be patient and continue your reading. The problems can be broadly categorized into four of them:
1. Hardware issue
Are you regularly facing problems in your Hulu application like:
Error in Connecting
Buffering
Bad picture quality
Stuck on the Welcome screen
Freezing screen
If any of the above problems is troubling you, here is a list of solutions to help you out:
1. Check for System Compatibility
First, you must check that your system is compatible and is supporting Hulu as it should. If this isn't the case try to upgrade your software. You can check the compatibility by clicking here.
2. Connection Problem
Please check that you are connected to the internet and the speed is sufficient enough for you to watch anything on Hulu. You can also run a speed test by clicking here.
3. Restart the Browser
Many times the problem lies with the browser and hence try shutting down and restarting the browser.
4. Use Incognito/Private Window
Try opening the website with your login information in an incognito or private browsing mode. This might be helpful for you to solve the issue.
5. Switch the Browser
If you use a regular browser, try changing the browser. Login in some other browser and try streaming. This can also solve your problem.
6. Clean the Cache Files
It is recommended to clear cache files of the browser you have been using for a long time. This makes your browser more efficient and fast.
2. Application not Responding
If you are facing issue with your application and in particular issues like:
Stuck on a black screen
Error Message ( "We are unable to load this right now" or "Hulu was unable to start" ).
Stuck on the home screen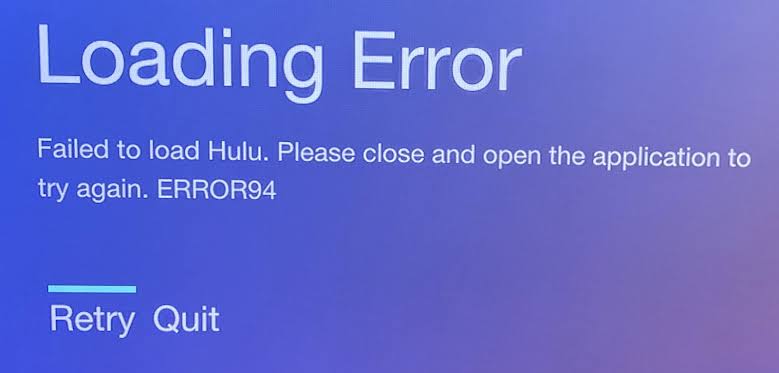 When you can relate to the problems listed above try the given solutions one after the other to solve your issue:
1. Close the Application
Close the Hulu app and all the applications opened and then try restarting the app.
2. Restart Your Device
Try restarting your device. Do not select the restart option instead switch it off and wait some time before switching in ON.
3. Improve Your Connection
Click here to go to Fast.com and check your internet speed. The application requires at least a speed of 1.5 Mbps to stream in reduced video quality.
4. Check Your Connection
Once you get to know that the problem lies with your internet network provider, switch over to the 'Airplane Mode" and then switch it off.
5. Clear Cache and Data
You must clear cache data. This helps you to delete unwanted files and free up needed space.
3. Audio problems
Some users often face issues with the audio output from the platform. The problems can be like:
No audio output
Distorted audio
Audio not synchronized
Volume too high/too low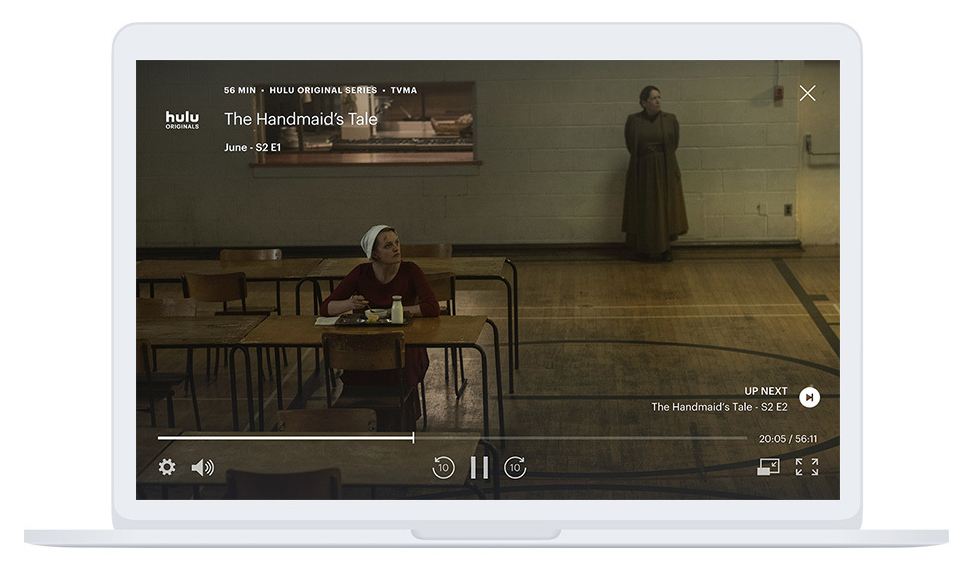 If you are also facing and one or more among them, please try out the given solutions, such as:
1. Play Other Audio
Try playing any other video on the platform which will help you in deciding if there is a problem with the particular file or any of the videos isn't giving any audio output.
2. Check Your Audio Settings
Go to Settings and check out your audio settings. Make sure that Normal or Stereo mode is active. If not so please change it accordingly.
3. Check the HDMI Cable
If you are using the HDMI cable to watch the contents on TV, the problem might be due to that wire. Plugin into some other port if available. Or try exchanging the ends of the cable. You can also install a new HDMI cable if the problem still exists.
4. Problem from Hulu's End
Most of the time this is the reason why you can't stream your favorites. The worst thing about this issue is that you can't do anything about it. You need to sit back and relax and wait for the technicians at Hulu' to solve it as early as possible.
And you can easily confirm it from Downdetector.com. Being a widely popular streaming platform, and a fast-growing application. The problem is worked out quite quickly and then you can enjoy where you left off.
Final Words
Now we have reached the final part of the page and we believe that your problem has been sorted out for sure. If any problem still exists, please feel free to tell us about it in the comment section below.
Don't forget to mention the problem you were facing and which way helped you out. Also, tell us about your favorite and most recommended shows on Hulu. Share this page with your friends who are facing similar issues and looking for solutions to Hulu not working.