Spotify is one of the most-used apps for music and podcast. The app is used for many to listen to some of the less available music. Many use it while working so that they can work well. The platform also gives a kickstart to many budding musicians who want to create beautiful music albums. It is also preferred because the quality of sound it gives is awesome and you cannot get this quality while watching a Youtube video. People who want to listen to stories actually love Spotify. But this beautiful app also has some cons. Spotify not playing songs can ruin your day.
Spotify being a heavy software does cause problems. It stops streaming music properly and causes users a lot of problems. You might be also facing such problems and that is why you are on this page. I understand your Spotify is not playing songs and I am going to give the best solutions to solve it. In this article, I am going to give you all the solutions, by which you can solve the Spotify problem.
How to Fix 'Spotify Not Playing Songs' Issue?
There are several ways by which you can fix the Spotify problem. It is a common problem so do not worry. Below I am listing down all the methods by which you can fix the Spotify problem. There are a number of ways to fix this problem. I shall be discussing all of them very clearly. So do read the article till the end.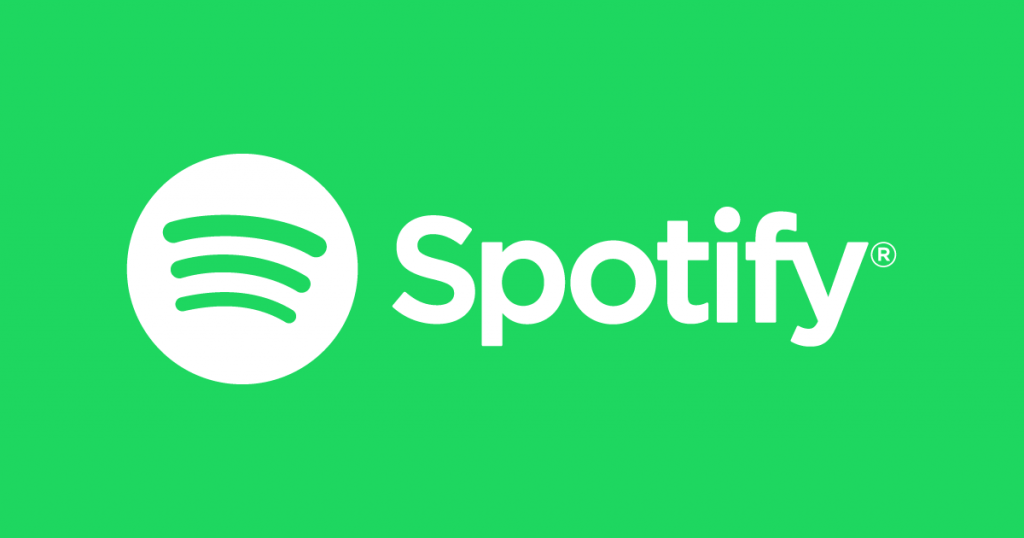 1. Restart Spotify
Spotify does have problems often and this is nothing to worry about. Spotify not playing songs is a common problem amongst students. Many times your Spotify app hangs up due to running programs in the background.
So it is recommended to restart your app so that it can work properly again. When you restart the app, it happens that the app gets refreshed and works properly again.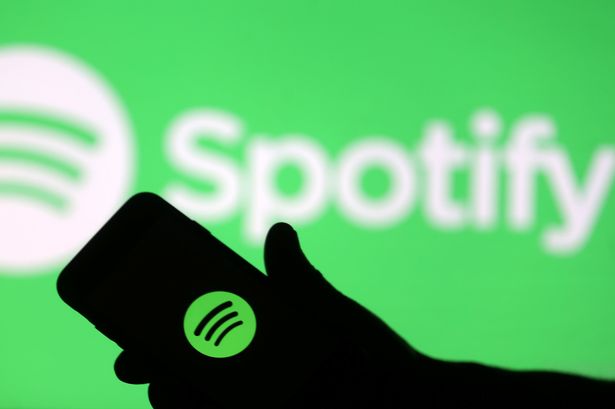 In order to restart your app you just need to close and then relaunch the app. In case you are using the web version of Spotify i.e the Spotify web player, then you need to close and then relaunch it. Check again if your Spotify is working properly. If the problem still persists, go to the other fixes.
2. Restart The device
Many times the problem is with your device and not the app. Sometimes the hardware of the device does not function properly and thus the app does not work properly. Some programs running in the background cause hindrance to the proper functioning of the device.
When you restart your device, the device gets refreshed. The programs that were hindering or getting your device hanged will run newly. Thus restarting the device makes it work properly.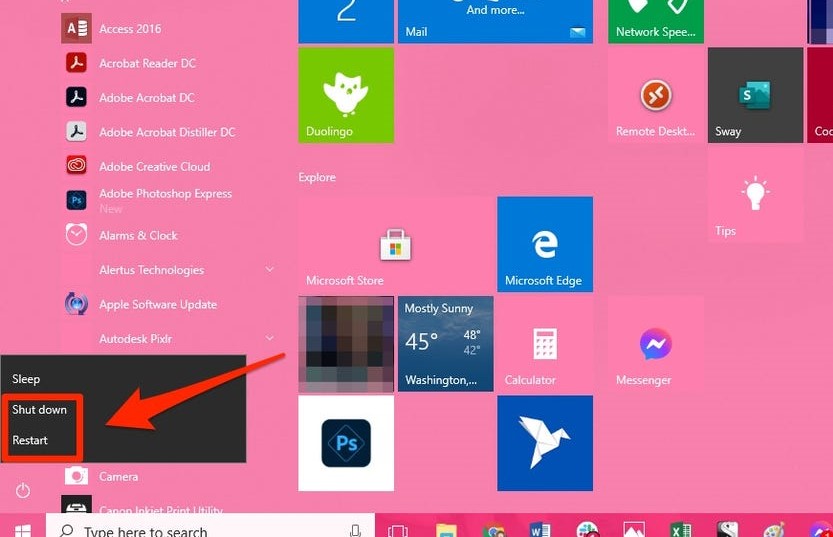 After you have restarted the device again open the app and try running it. Hopefully, it will run properly this time.
3. Check the Space in Your Device
Many times less space in your device is a reason for Spotify. It generally happens with premium users most of the time. Many users download their songs and play them later and this leads to your device functioning very slowly.
As downloading your songs consumes more space. If you have less than 1GB left on your device then Spotify does not play songs. In order to remove songs follow the steps.
First, launch the Spotify app and log into your account.
Then navigate to settings and turn off show local files.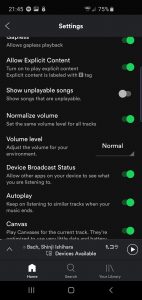 After this close your application and relaunch it.
4. Reinstall Spotify
One more thing to set everything right is to reinstall Spotify. Sometimes nothing seems to work and all the things you are doing are actually failing to run the app. There are some files in the Spotify app which get corrupted with time.
Apart from that, you might also be using an un-updated app. So to solve all these problems, it is recommended to reinstall the Spotify app. To reinstall the app, you need to uninstall and reinstall the app again.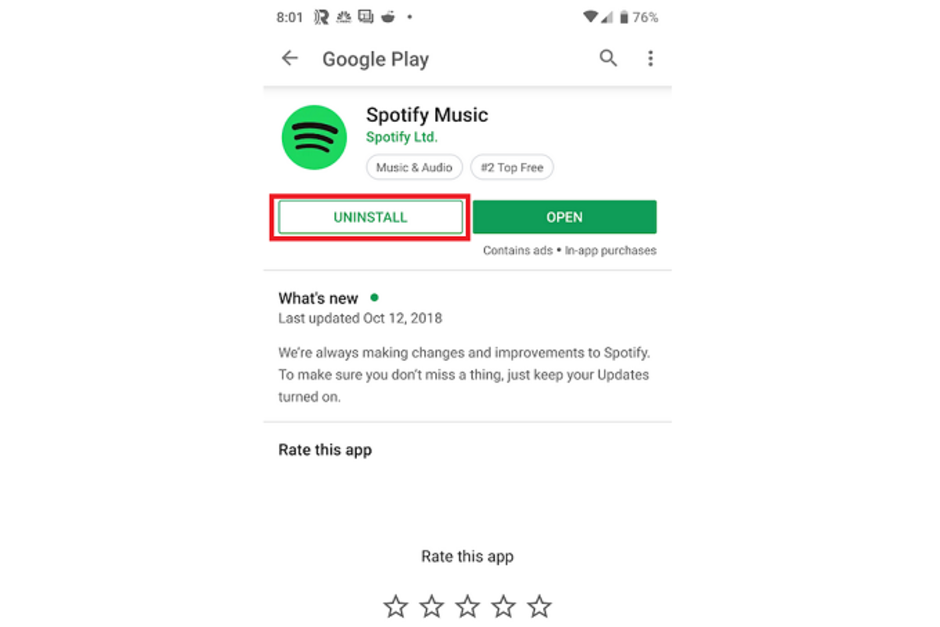 5. Look at Your Crossfading
In Spotify, there is a feature called crossfading. In this, you are allowed to do a smooth change between two pieces of music. It enhances your experience when you are listening to music. Sometimes this feature hangs up and prevents the further running of music.
So in order to eliminate problems regarding crossfading then you should turn on and then turn off the crossfading option. You can turn on and off the crossfading in the following way.
First of all, go to Spotify.
Then go to the settings and click on show advanced settings.
Click on Playback and then go on to turn it on first and then turn it off. If you are keeping it on go on to change it at 0 seconds.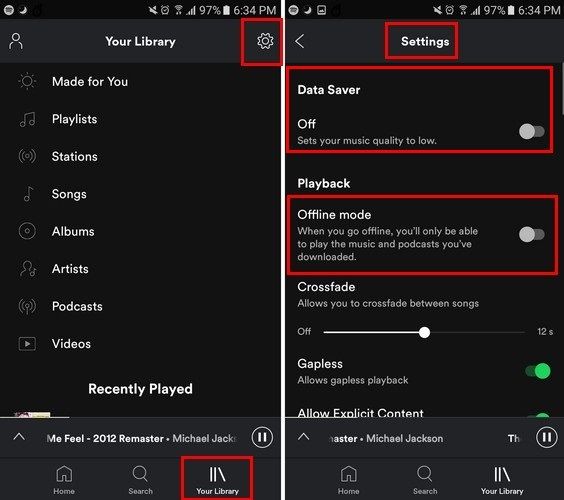 This change in settings should solve the problems.
Conclusion
Spotify not playing songs is a very common problem and you need not worry about it. I have listed down an ample amount of ways to combat this situation. The methods will definitely help you solve the Spotify app problem.
I would recommend you to get a memory card and store some of the things in it. This will free some space in your device and your app will run smoothly. Lastly do give your feedback and let me know if your problem was solved.